Clearer pictures of rumored Apple AR headet cable emerge
A closer look at a cable said to be from Apple's AR headset has popped up from a well-known leaker, showing serialization and part numbers for the assembly.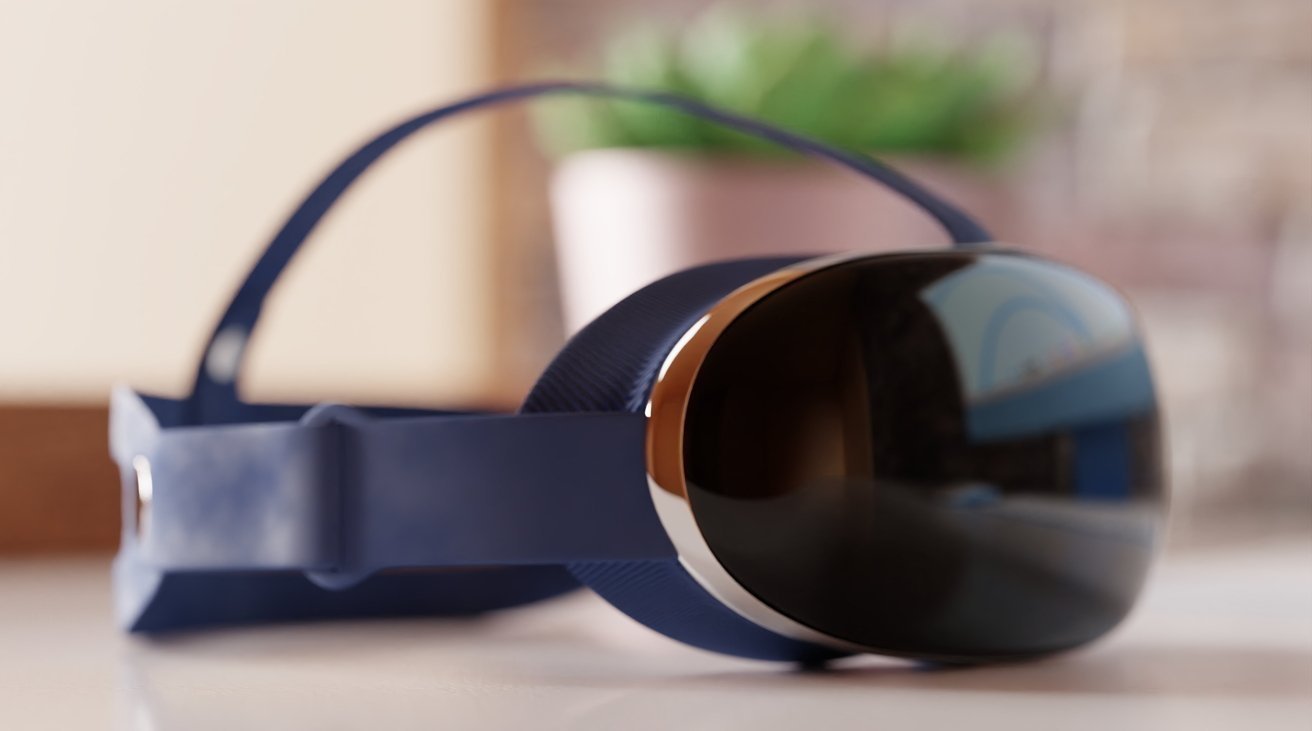 A render of a potential Apple headset [AppleInsider]
The image shows a previously leaked cable, but this time, the identifying numbers are not obscured. In fact, it appears to be the same picture as before, just without redactions.
As before, one end of one cable has a connector to be inserted into an element, while the other has a socket for easy connection to other parts. Each end also appears to have smaller connectors as well, while strategically placed holes and loops are likely used to hold the ribbon in place within the headset enclosure, assuming the part is actually from the headset.
While one of the bulbous cables in a previous leak appears that it may have come from a
HomePod
, the cable shown
on March 13
, and again on Thursday is not. There is no cable this long in any existing HomePod, nor is there an assembly like this in any current Apple product.
The serialization and part numbers on the cable also do not match any known service assembly that presently exists in Apple's databases. The QR code on the part goes nowhere, however, and is likely for some kind of automated scan. Some newer Apple parts have similar codes, like the flex cable that is most of the charger port assembly for the
iPhone
.
The third image is the same cable, flipped over, and likely not the entire assembly.
Apple is currently anticipated to
introduce
its VR headset in 2023, with the most likely venue being
WWDC
on June 5.
It is rumored to be similar to the Meta Quest 2, with a "ski goggle" construction and considerably better specifications. This includes
automatically adjusting lenses
so the user has perfect in-experience vision of the high-quality
OLED screens
.
The headset also could work without requiring a
host device
to function, One February rumor said it could be set up without needing an iPhone, communicating with
iCloud
directly and able to download content without external assistance from an iPhone.
All this could come at a significant premium to consumers, with the belief that the price could be as
high as $3,000
.
The leaker, Sonny Dickson, has one of the most accurate track records that a leaker can have.
Read on AppleInsider