VOCOlinc Smart Plug review: Powerful HomeKit control at a fair price
The VOCOlinc Smart Plug is a tiny device that can take any ordinary household item and make it controllable through HomeKit, from your
iPhone
.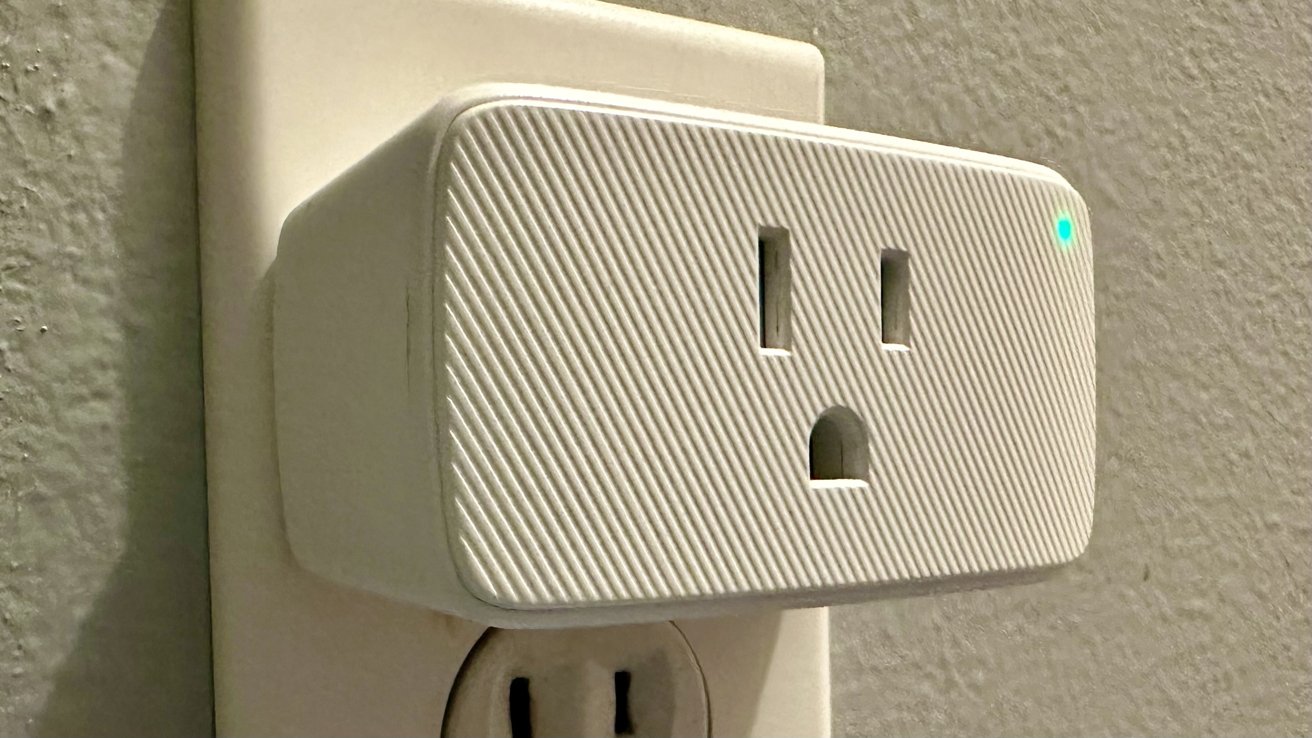 VOCOlinc Smart Plug
Utilizing smart plugs is easy to do because all it takes to use them is to plug them in, connect them to one of your devices, and then start controlling them. The level of customization expands in the app they are connected to.
If you are looking for a well-made smart plug that is affordable and comes in multiple-pack quantities, then the VOCOlinc Smart Plug may be up your alley.
VOCOlinc Smart Plug design
The VOCOlinc Smart Plug offers a small rectangular design with an outlet on the front and outlet prongs on the back that you plug into a power source. The front plate also has a rigid design diagonally positioned across it.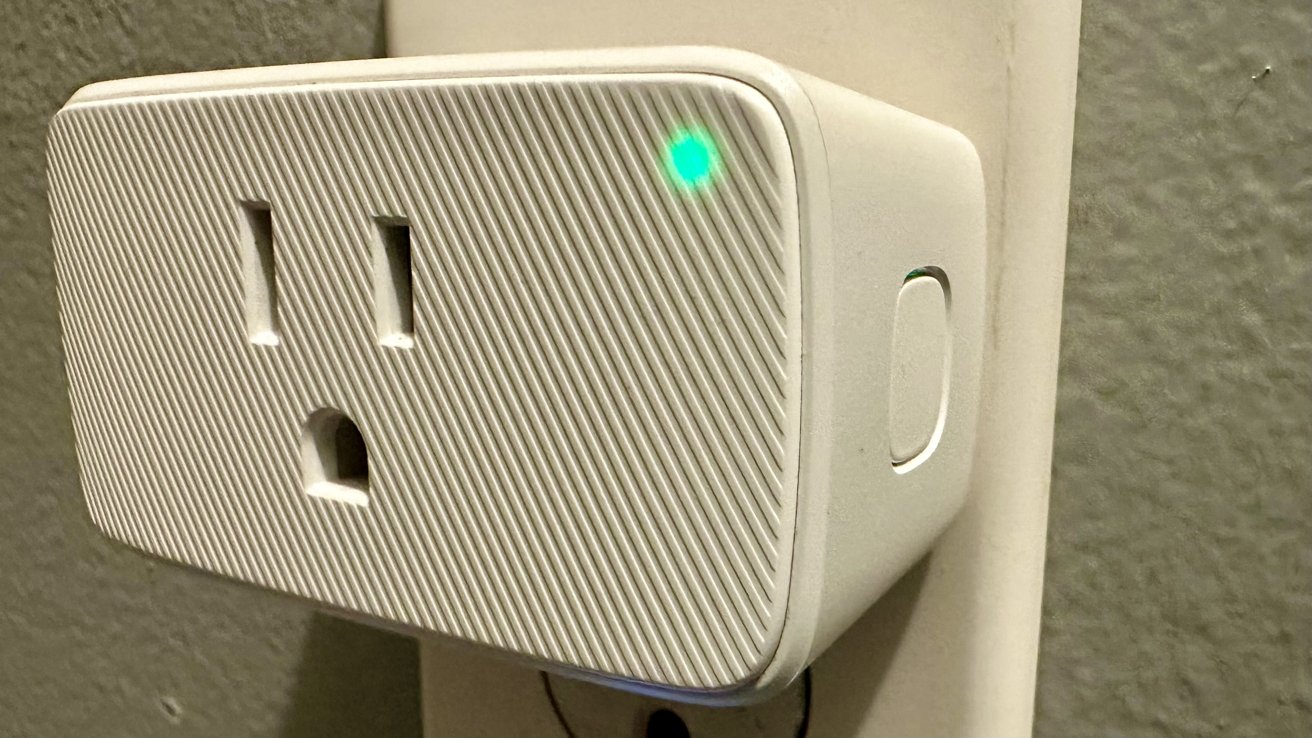 VOCOlinc Smart Plug indication light
A light on the upper right of the front plate indicates power and if the plug is in pairing mode. The power button on the right side of the Smart Plug operates as a power controller, enabling pairing mode.
Most home 120V sockets won't be limited by the VOCOlinc smart plug, as it can handle 15A of current. The Smart Plug is TUV and FCC certified, and the shell is made of PC flame-retardant material. Overload protection is also incorporated.
The Smart Plug currently only comes in white and does not have Matter support.
VOCOlinc Smart Plug functionality and HomeKit
Setting up the VOCOlinc Smart Plug is simple to do and only takes a few steps. Since it is
HomeKit
compatible, you can set it up in the VOCOlinc app or the Home app. No matter your choice, the setup process will be the same.
The
HomeKit
code to pair your smart plug with your device is located on the bottom of the plug, making it hard to scan when pairing the Smart Plug to your device while it's plugged in.
Once the pairing is completed, you can name the plug, set what room it is in, and determine if any other smart device, like a smart lightbulb, is connected to it so you can control them simultaneously.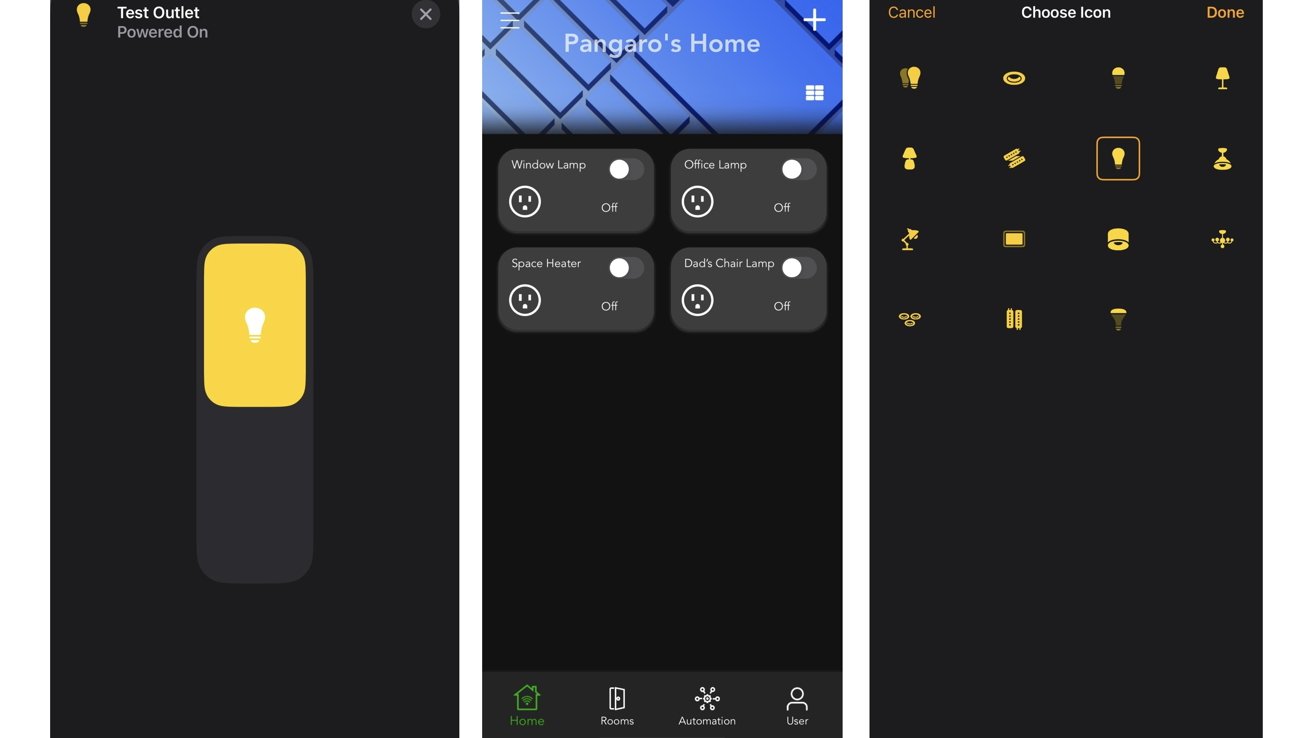 Left: Home switch control. Middle: VOCOlinc app controls. Right: Appliance icon selection
It will also ask if the smart plug operates a fan, light, or outlet. Once you choose from the selection, the device will have a corresponding icon next to it while in the control panel. That icon can be changed within the app later if you wish to do so.
After setting up the Smart Plug, you can control it through the VOCOlinc app, the Home app, or the physical button on the right side of the plug.
Siri
is another way to control the device by asking them to turn the smart plug on or off.
With the Home app, you can set up and design Automations to be performed during specific times of the day or when toggled by another smart device -- like a door sensor. It also works with
Siri
Shortcuts.
Automations and Siri Shortcuts require a Home Hub when operating outside the house. A modern
Apple TV
or a
HomePod
of some sort will do.
The VOCOlinc Smart Plug does not require a hub to link to set it up. Instead, it connects via 2.4 GHz WiFi, and the Smart Plug has auto-reboot mode built in. Any updates to the plug will come through the VOCOlinc app.
Fast and portable control
The VOCOlinc is a small and reliable smart plug that is very responsive and easy to use. You can use multiple avenues, and no matter which one you choose, the Smart Plug will nearly always respond.
Using the Smart Plug is easy because all you do is plug it in, set it up, and start using it. With no hub to connect it to, you connect it to your WiFi, and then you are good to go.
Setting up schedules and toggles is easy within the Home app. Pairing it with other smart devices is also easy to do. While it only has one function-- turning on and off appliances -- it does it very well.
One downside to the Smart Plug is the placement of the HomeKit pairing code. Being placed on the bottom of the plug can be inconvenient if you put the plug in a tight area or onto another appliance already plugged into the same outlet.
A solution to this problem is taking a picture of the code beforehand and scanning it from a separate device. You can also purchase the app
HomePass for $2.99
, which allows you to store HomeKit device codes on it and be able to view them on your iPhone or
Apple Watch
.
If you are looking for a good smart plug for a good price, then the VOCOlinc Smart Plug is worth checking out. It comes in different quantity options, so you will surely be able to pick the correct amount you may need.
VOCOlinc Smart Plug pros
Small design


Easy setup


Very responsive


Energy-saving and eco-friendly


Reasonable price
VOCOlinc Smart Plug cons
HomeKit code awkwardly placed


No Matter support
Rating: 4 out of 5
Where to purchase the VOCOlinc Smart Plug
You can purchase the VOCOlinc Smart Plug from
Amazon for $14.99
. There are also different quantities to choose from:
two plugs for $22.99
,
three plugs for $29.99
, and
four plugs for $37.99
.
Read on AppleInsider