Classical music, ChatGPT, and a yellow iPhone -- March 2023 in review
Even as Apple released Apple Music Classical and a very yellow
iPhone 14
in March 2023, it was looking to the future in India, while placating China.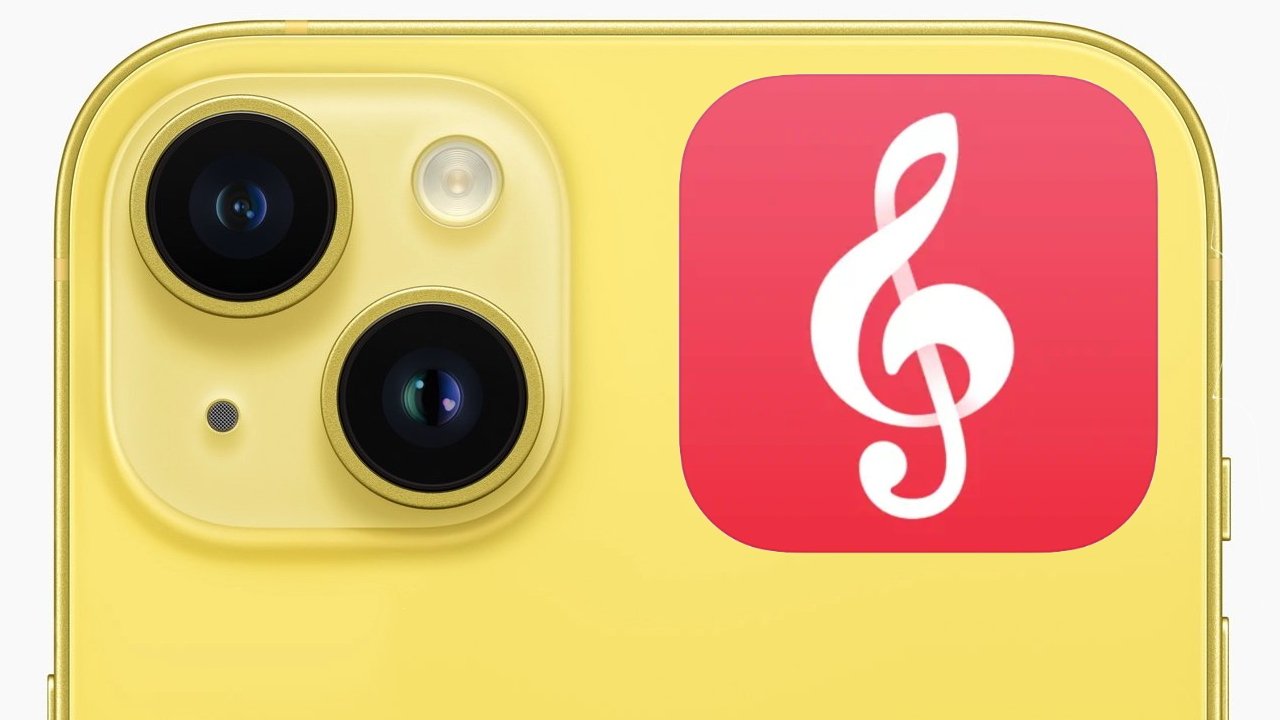 Every month,
AppleInsider
examines all of the news concerning Apple, picks out the most interesting issues, and spots all the times that there are clear trends emerging. Such as in March 2023, when you know that ChatGPT took over the world and so no one needs examine anything themselves ever again.
On March 31, 2023,
AppleInsider
asked Bing and ChatGPT what Apple had been up to this month.
"Apple hasn't announced any major events or releases in March 2023 yet," it told us with just hours left to go in the month. "However, Apple's spring event usually takes place on a Monday or Tuesday in mid to late March."
"The 20th, 21st, 27th and 28th of March 2023 are all decent bets," it continued. "Is there anything else I can help you with?"
Consequently you must be imagining things if you happen to be reading this on a yellow iPhone 14, or if you're listening to
Apple Music Classical
. Or if you are now checking your
App Store
developer benchmarks
as you alter your
app pricing
, get your
Apple Watch Ultra
's
water resistance tested
, or calling for help via satellite in any of
six more countries
.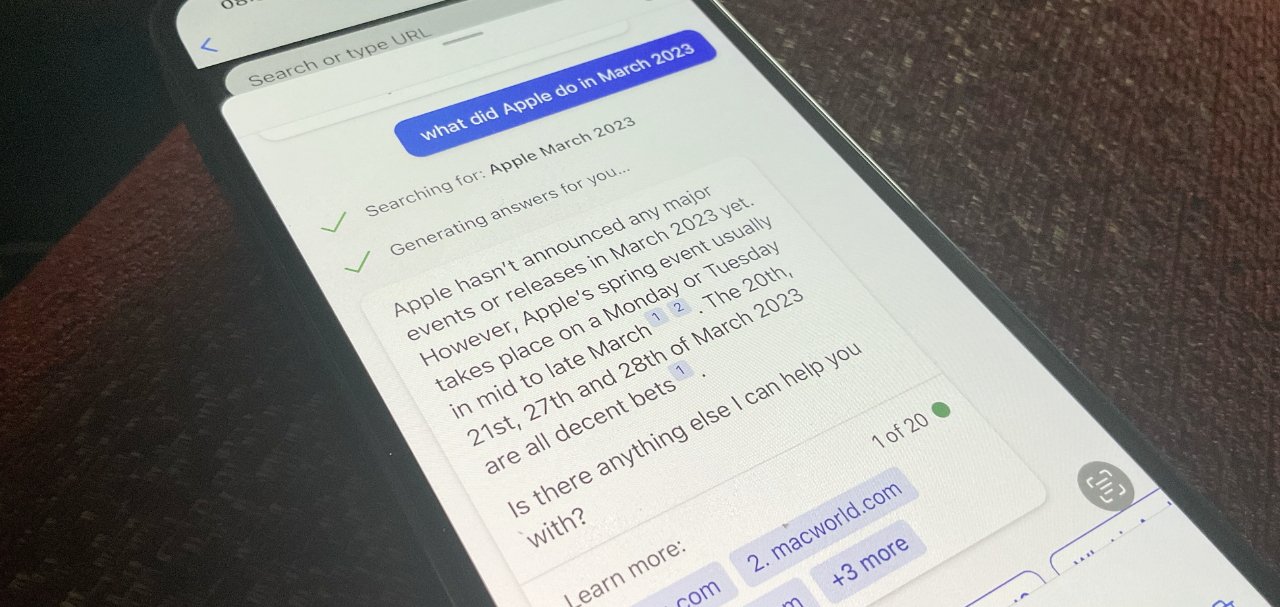 ChatGPT has some issues
Apple's main launches
Maybe ChatGPT was being sarcastic, or maybe it was reacting to how it looks like Apple is intending to
age-restrict AI
chat agents.
Or maybe it was just a dig. Maybe ChatGPT said Apple hadn't done anything in March because that yellow iPhone 14 brought nothing new into the world except the color.
For a couple of years now, Apple has marked the midpoint between one major iPhone release and the next with a new coat of paint on the old one, but this year was different.
This year the new paint job was yellow. In person, it's apparently more tasteful than it appears in photos, but in those photos, Apple could have made a lot of cash bundling in sunglasses.
Not only did that color overwhelm everything else about the iPhone 14, there was nothing else to whelm about. So every review in print or video devoted at least 80% of its space to figuring out precisely
which shade
of yellow is on the phone.
MKBHD got it right. In a
YouTube short
-- it wasn't worth a full review -- he show that the new yellow is hexadecimal color value
#FCE472
. Pop that into Photoshop, and you've got it.
Curiously, since we got a mid-cycle
green iPhone
in 2022, and a
purple one
in 2021, few people were waiting to see what this year's one would be. Somehow this year, we had instead moved quicker than ever to rumors about the next major iPhone release.
And just about every leak about the iPhone 15 Pro seemed to be
about the buttons
.
The general consensus seemed to be that it would be a shame if Apple did drop the iPhone's physical buttons, particularly the mute switch. But also that you know Apple would do it well, that its design chops are always first class.
Generally, that's true, but the reputation was a little bruised in March 2023 with the much-delayed launch of Apple Music Classical.
Apple Music Classical
Strictly speaking, Apple Music Classical does everything that Apple promised it would.
In pop, rock, folk, or just about any other genre of music, you can find what you want with a search by title or artist. With classical, your favorite track will certainly have been recorded a dozen times, though.
And even if you know you like the one by the City of Birmingham Symphony Orchestra, there's a high chance that the CBSO has recorded several versions.
Apple Music Classical's search feature is designed specifically for classical. If you are an extreme fan, you can apparently search for music by the record label's catalog number.
And if you're a very, very casual listener, you can search by your favorite musical instrument.
It could really do with the ability to search for classical music by which film or advert it was used in, but, truly, Apple Music Classical's searching is excellent.
But
so much else
is not.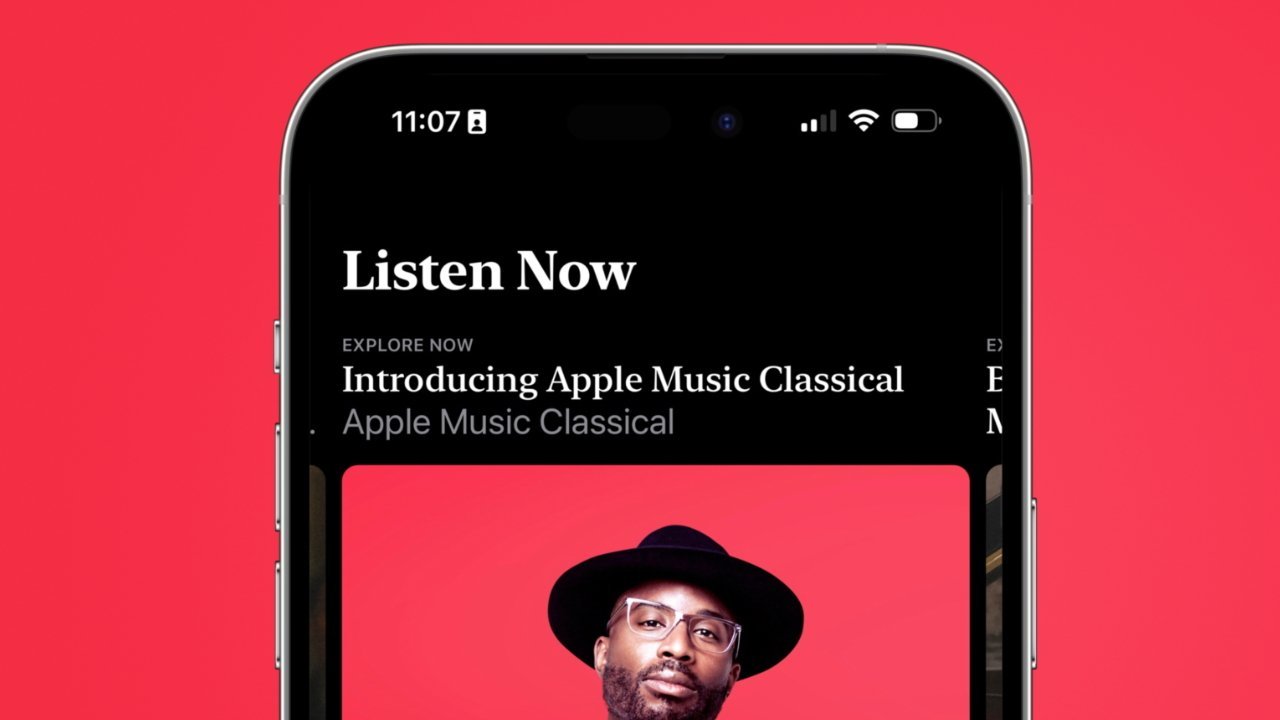 Apple Music Classical is great, yet somehow an unfinished kind of symphony
Apple Music Classical is a separate app from the Apple Music one, but you must have an Apple Music subscription. The classical app lets you find anything and play it, but you cannot download anything to listen to offline - except you can.
Find a track in Apple Music Classical. Then, when you go over to the regular Music app, that track is shown and you can download it from there.
And for all that it has built up classical music search in this new app, it's seemingly cut them down in the regular Music one. "Recordings, works, and composers won't appear in the Apple Music app and can be accessed only in the Apple Music Classical app," says Apple in a March 2023
support document
.
Apple said that quietly, while also fairly shouting that Apple Music Classical comes with exceptionally high-quality audio. But Apple Music Classical is for some reason exclusively an iPhone app, and none of Apple's headphones will play the music at that high quality.
Telling Apple what to do
Classical music fans are going to be giving their opinions to Apple, so it will be interesting to see where it goes next. However, Apple doesn't have the best track record for listening to people -- and sometimes you can understand why.
Such as now, when European Union regulations
could force
Apple to open up Messages, and make it work with other systems. Presumably
that means RCS
, which Google insists on pushing even as it's never quite
got around
to implementing the thing itself.
The EU is powerful, the EU is out to protect its population, and the EU is laudable. But in this case, grow up.
Messages works fine with other systems, it just sends texts to them.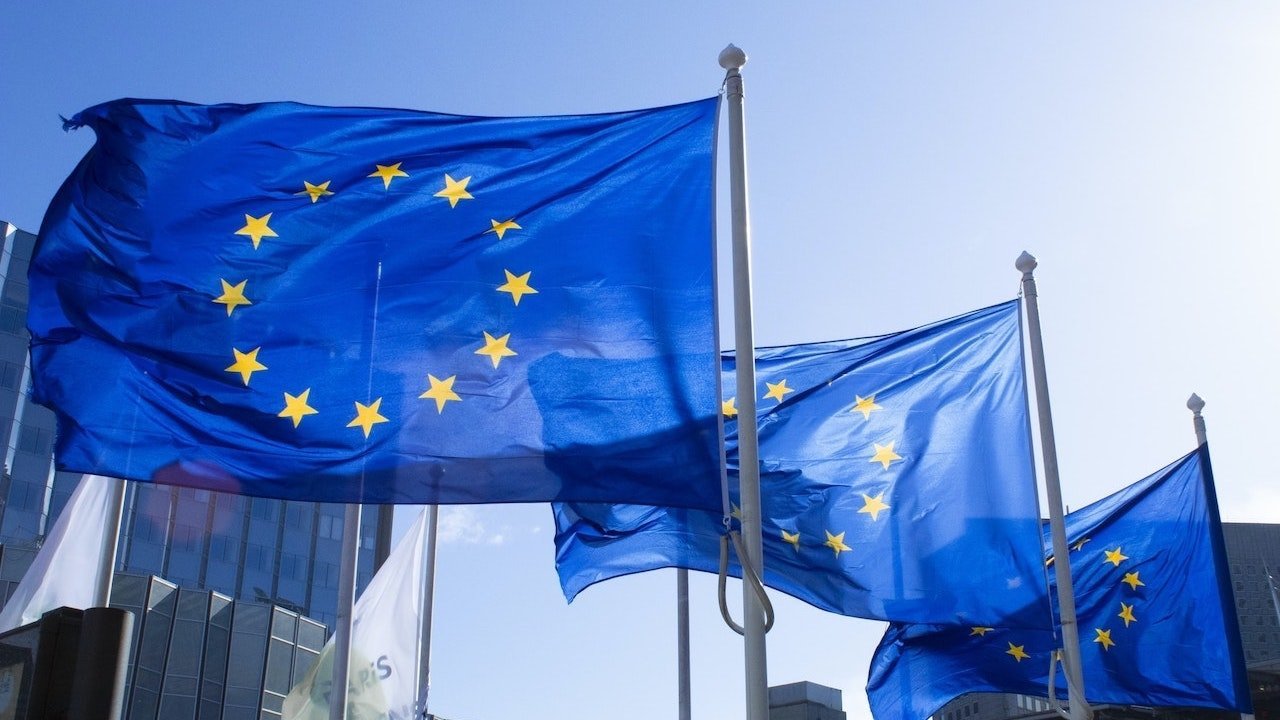 The EU does get things done, which is good. But sometimes it's behind the times with technology
Green bubbles, blue bubbles, it all seems to get Google overheated, but outside the US, nobody cares. WhatsApp is used far more, and so much so that iPhone users away from the States might even have to take a guess if you asked whether green or blue meant Messages.
That's not to knock the importance in the US, even if
Tim Cook
says American iPhone users aren't really
all that fussed
. But the EU is outside the US, and it has more important issues to contend with.
Apple's global position
It turns out that there are quite a lot of countries in the world that are outside the US, and in March 2023, the place to be was India.
Apple's major iPhone manufacturer Foxconn was revealed to be plotting to build a
$700 million plant
in the country. Pegatron heard that news and said "yeah, well, we'll build a
second factory
in India, then."
One unusual thing about India is that in at least parts of the country, its labor laws forbid overnight working. It's part of protecting workers, and those regions will still have rules about women -- the majority of its labor force -- having to work nights.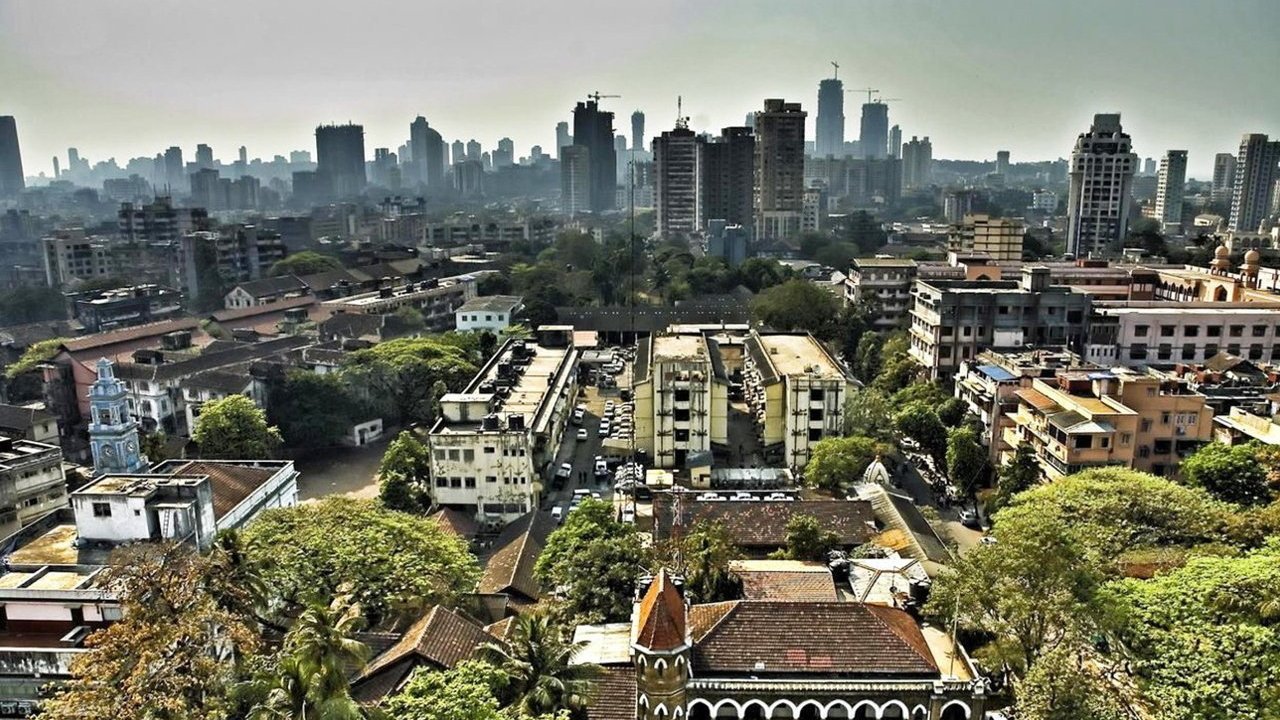 Mumbai, India
But otherwise, India has caved to pressure from Apple and Foxconn. Specifically because of those companies, one region in India
will now allow
factories to work 24 hours a day.
What that means in practice is that factories in the southern Indian state of Karnataka will now have two shifts instead of just one, and instead of the plant lying idle overnight. But fresh from this significant success in one Indian region, Apple and Foxconn
want more
.
This month Apple also formalized its interest in India by
reshuffling its executives
to emphasize the country as a sales region on its own. Previously, India sales and revenue had been reported as part of Apple's European finances.
And then there's also how Apple is now
working to improve
India's water systems. That may seem unusual, but Apple knows its stuff when it comes to water, as demonstrated by how its devices handle being submerged.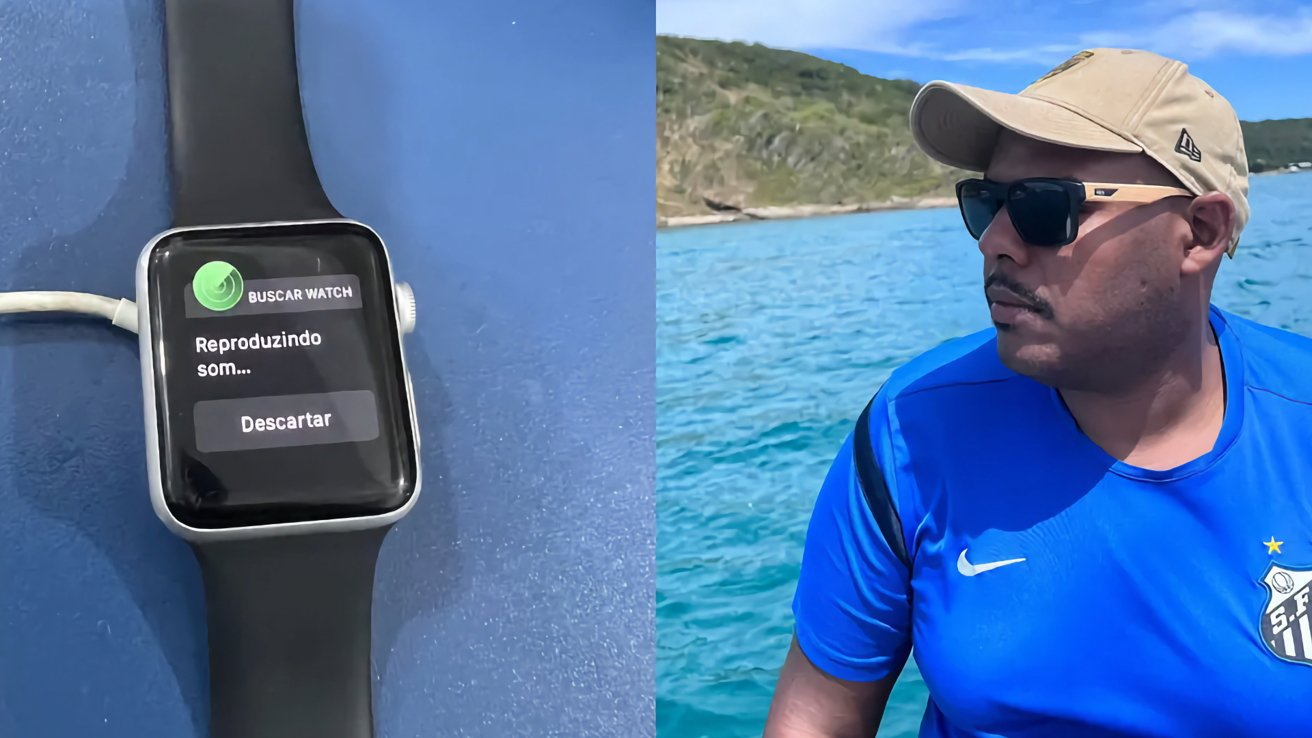 The recovered Apple Watch and Rocha. Image source: G1
In March 2023, for instance, an
iPhone 11
survived being
left in a lake
for a week, and a lost Apple Watch pulled an all-nighter deep
in the ocean
.
Still more countries
All the concentration on India may have left China feeling a bit left out and, if so, what happened at this month's China Development Forum can't have helped. Or rather, it was notable what didn't happen.
This Chinese government-sponsored event used to be an annual gathering where, among others, the CEOs of US firms would come talk to officials and play nice. The forum had a brief COVID hiatus, but was back this month -- but most US CEOs were not.
Most looked at the tensions between the US and China, and decided to tell the organizers that they were washing their hair that night. But the few US CEOs attending
did include
Tim Cook,
who spoke of
Apple and China's symbiotic relationship.
In return, China
had some advice
for Cook. Reportedly, China's Chairman of the National Development and Reform Commission Zheng Shanjie told Cook to improve Apple's data security practices.
Cook's response was not reported.
Apple's stance
Of course, Apple famously has strong security practices and in its drive to protect users' privacy, has even
repeatedly clashed
with the FBI. But if that's admirable and puts Apple on the side of the angels, the company continued to lose points in March 2023 over its staff.
Yet again, Apple was accused of illegal anti-union practices, this time over
allegedly firing
five retail staff because they were working to organize union representation in stores.
One of those five said that her firing came after a year of anti-union efforts by Apple. "They absolutely succeeded in crushing the will to organize at our store," she said.
Apple's position is that staff don't need a union, that Apple Store employees are important and cherished, and that a union would just get in the way. It seems that was even true, back in the day when Apple first revolutionized retail.
But that's gone and Apple is souring its reputation, the one that has led to Apple Stores being this immense worldwide success.
Nothing lasts forever
Apple's anti-union measures might give anyone pause when entering an Apple Store, but that's probably not why General Motors has decided that
enough is enough
. Right at the very end of March, GM revealed that
it is ditching
Apple's
CarPlay
and Android Auto.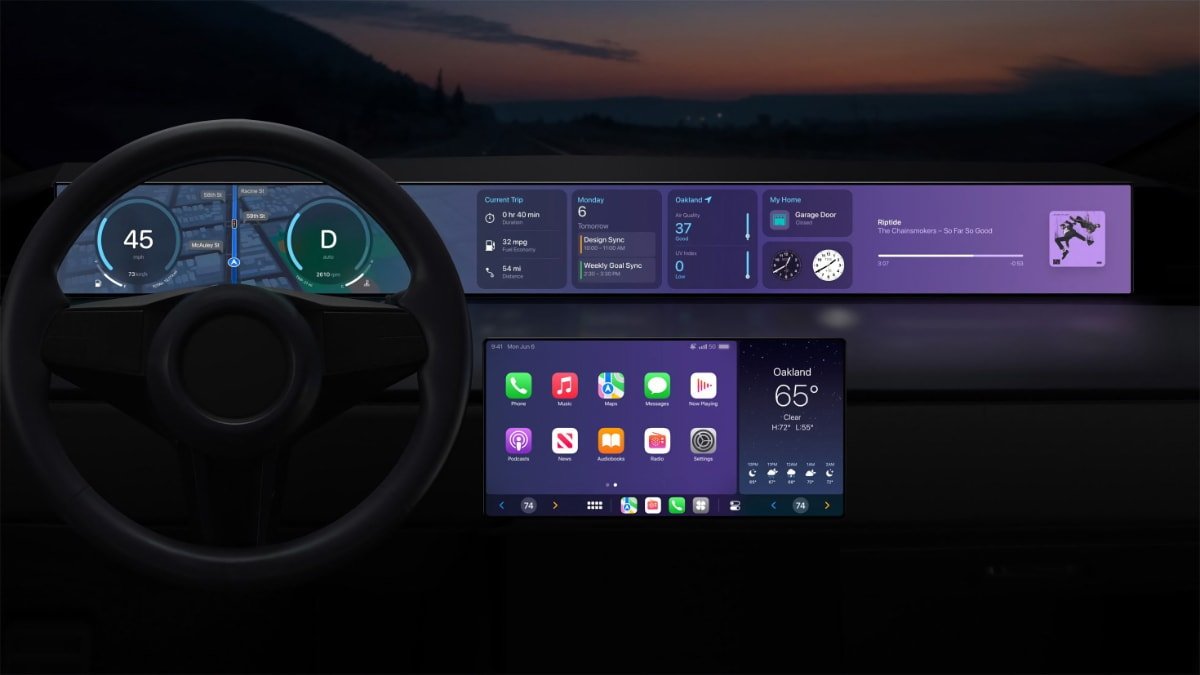 GM drivers, take a longing look at the future of CarPlay you'll be missing
It did say CarPlay would continue in its cars with gas engines, but that's really just saying it can't be bothered to take it out of those. GM is looking to the future with electric vehicles, and it wants its own infotainment system in its cars.
Only, it doesn't really want its own system, it wants to continue concentrating on making cars while someone else does all of that user-interface stuff. Specifically, it wants Google to develop GM's CarPlay replacement.
If ChatGPT were any good yet, GM executives could ask it what Google will do. And if it were actually useful, surely it would reply that Google will slip Android Auto back in under a new name and for a higher price.
If it were smart, it might throw in the word "allegedly" too.
Read on AppleInsider