PayPal adds Apple Pay support for small business payments
PayPal is making it easier for small businesses to take payments, with it now rolling out support for
Apple Pay
as a new checkout option.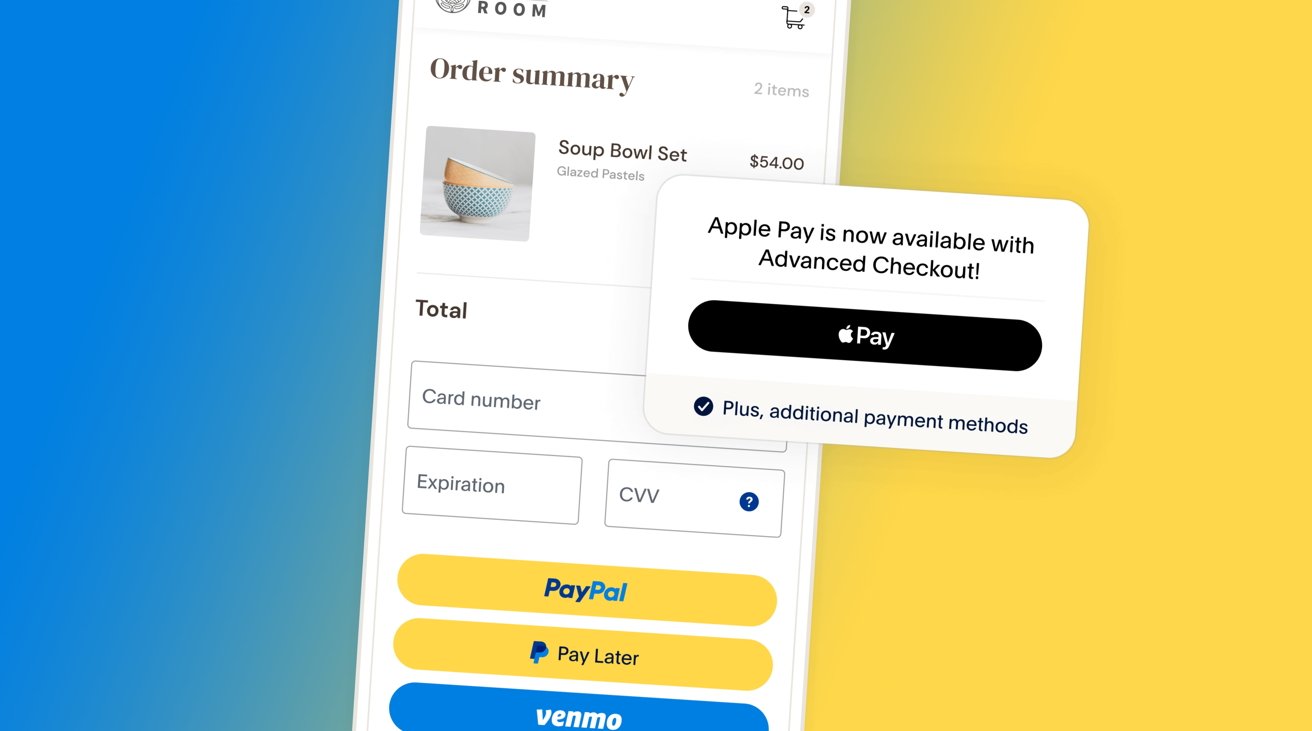 [PayPal]
As one of the major ways to take a payment online PayPal supports a number of different card-based payment methods for online retailers. On Tuesday, PayPal said it was adding more options to its services for small business owners.
Part of the change is the introduction of Apple Pay as a checkout option. As part of PayPal's "complete payments solution," businesses will be able to put Apple Pay as a card processing option for web orders, alongside normal card payments, PayPal, Pay Later, and Venmo.
Small print in the
announcement
indicates that paying with Apple Pay on Advanced Checkout is for on-time transactions only, but recurring payment support is "to be added soon."
The same system will allow customers to save payment methods with the PayPal vault for faster future checkouts, a real-time account updater to keep payment details up to date, and access to IC++ pricing.
"The retail landscape is constantly evolving and SMBs need access to a range of tools to help them drive sales, cut costs and protect themselves and their customers from fraud," said Nitin Prabhu, VP, Merchant Experiences and Payment Solutions, PayPal. "With our complete payments solution, small businesses can get access to all of these tools with one integration."
Under the complete payments solution, SMBs will get processing fees for card payments, alternative payment methods, and digital wallets at 2.59% plus $0.49. Payments using PayPal is 3.49% plus $0.49 per transaction.
The rollout of support is the latest way PayPal is supporting Apple's products and services. In November, it
announced
that Tap to Pay on
iPhone
, as well as the ability to add PayPal and Venmo cards to
Apple Wallet
, was on the way.
Read on AppleInsider