Sihoo M18 Ergonomic Office Chair review: fantastic back support for those who need it
If you suffer from back pain thanks to your desk job, you may want to check out the Sihoo M18 Ergonomic office chair, which features adjustable lumbar support.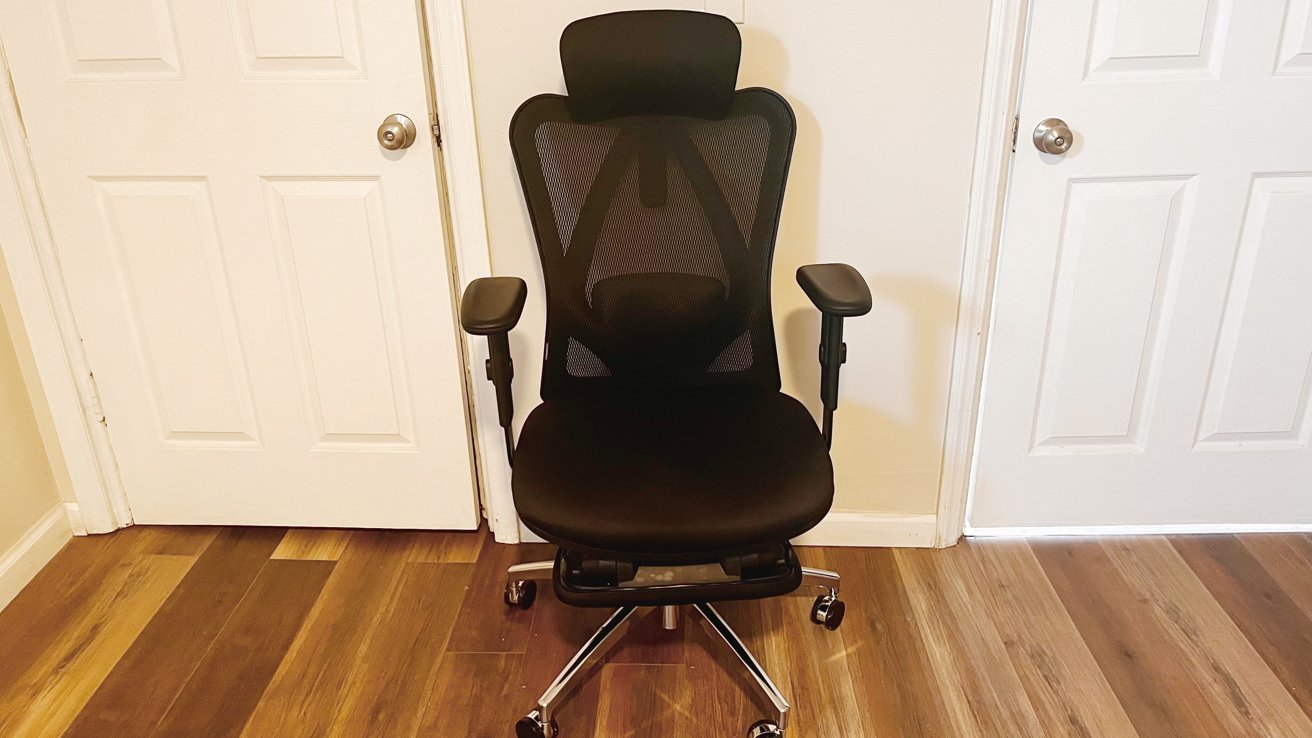 Working at a desk can be hard on your body. While sure, you can buy a standing desk and stand for part of the day, there will be times when you'll want to sit.
And, if you're going to sit, you may as well make sure you're using a chair that will be both comfortable and beneficial for your back.
We looked at the Sihoo M18, a chair that claims it has triple spinal relief and is designed for those long hours at your desk.
Some assembly required
Like most chairs, the Sihoo M18 comes disassembled and will require anywhere from 30 minutes to an hour to set up. It's possible to assemble the chair with one person, as we did, but if you have two people, it'll go much easier.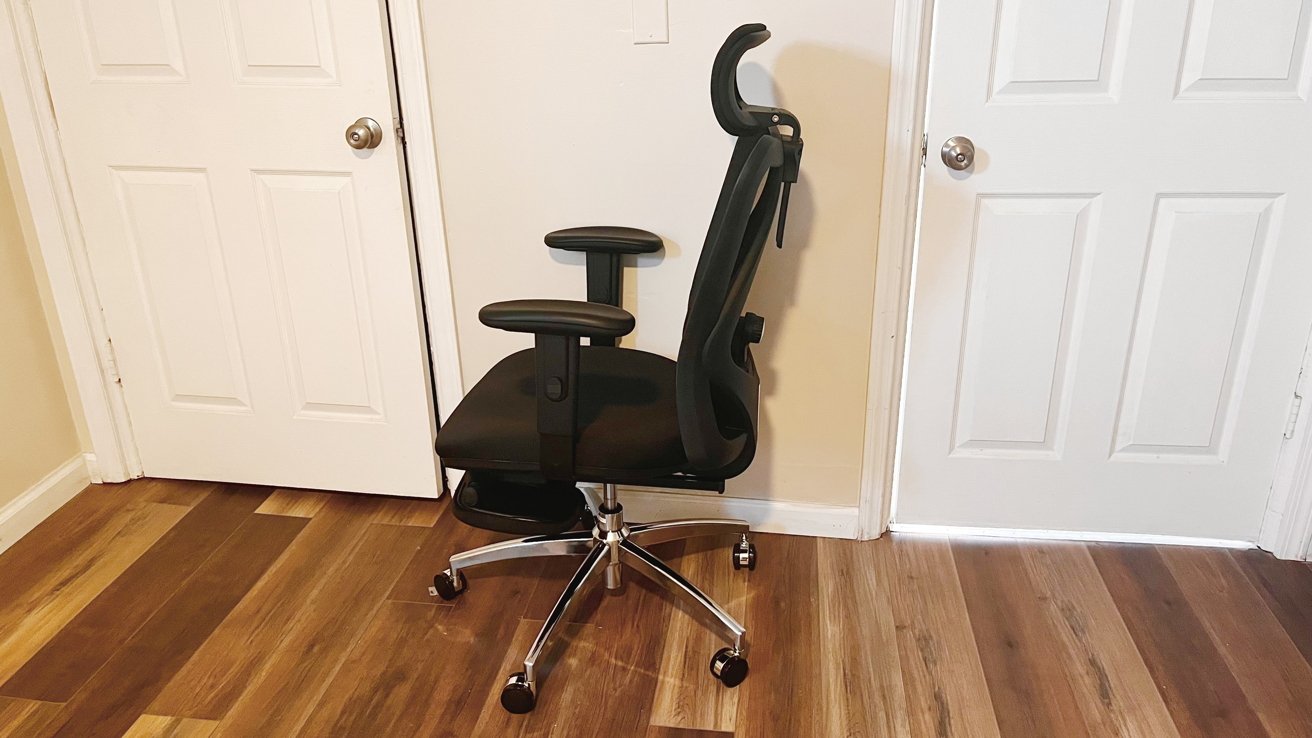 Sihoo M18 Ergonomic Office Chair
Setting up the chair, for the most part, is pretty easy. All the work can be completed with the included hardware, which is comprised of a few different kinds of bolts, two different types of washers, and an included hex wrench.
The only snag we hit during assembly was adding the caster wheels. However, we found them to be an exceptionally tight fit and highly recommend using a rubber or wooden mallet to tap them in place.
Design
We appreciated the understated, classic design of this chair. It manages to be comfortable without taking the form of the racing-style computer chairs that are becoming increasingly more common.
The back of the chair is made from a stretchy, breathable mesh. Behind the mesh is an adjustable lumbar support.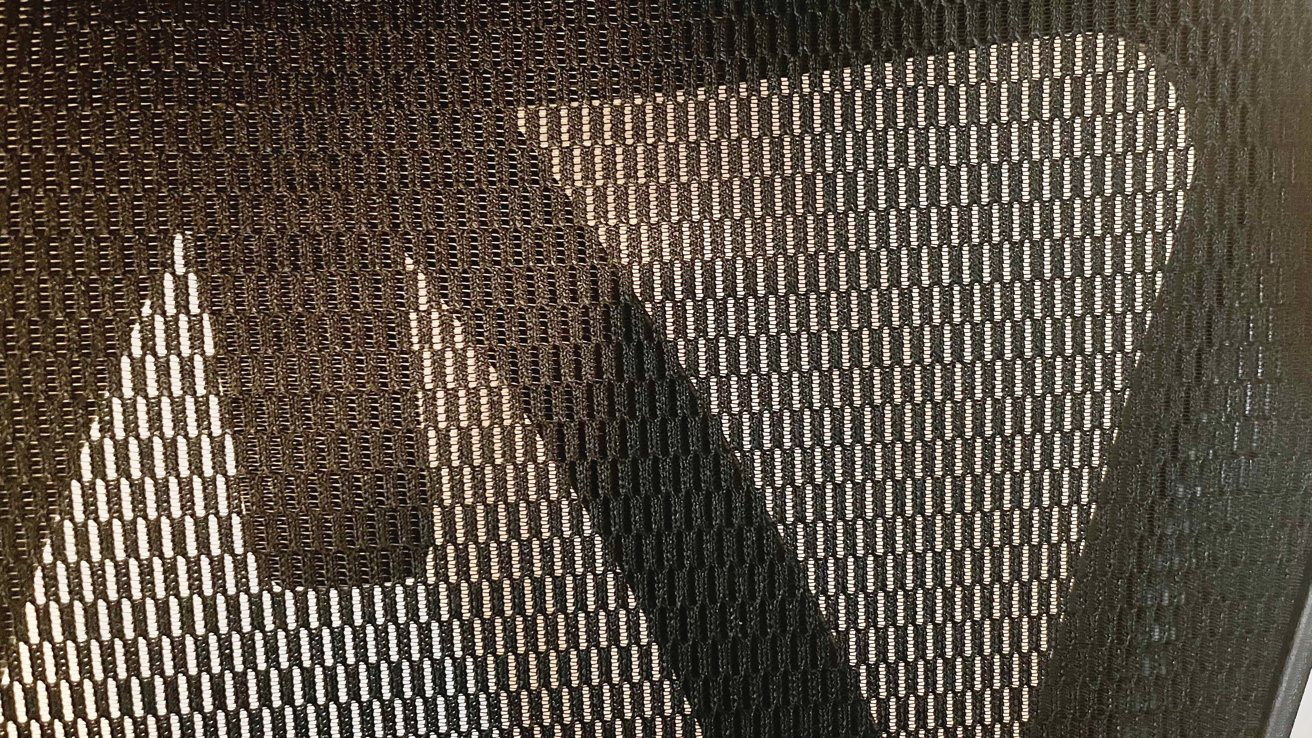 Breathable mesh helps keep you cool
The cushioning is more than sufficient for long hours of use, which we greatly appreciate. It's firm yet supportive, and we didn't notice any pangs of pain that you can get some cheaper office chairs.
While they are height adjustable, we wish you could adjust the arms horizontally, as we found them a little further back than we'd like. Also, it would offer a little more support for shorter users if they could be adjusted forward, even an inch or two.
Features
As stated above, there's a lumbar support on the back of the Sihoo M18 that you can adjust by turning the knob just behind it. You can also adjust the lumbar support in a two-inch range. This worked very well for those who tested it, but we are concerned that it may not be ideal for especially tall users.
We love this feature, as we often find that there isn't enough lumbar support in most chairs to allow us to sit comfortably for a considerable amount of time.
The headrest is also good, though shorter uses may not get the full benefit of using it. The headrest can be adjusted up nearly four inches if you're especially tall.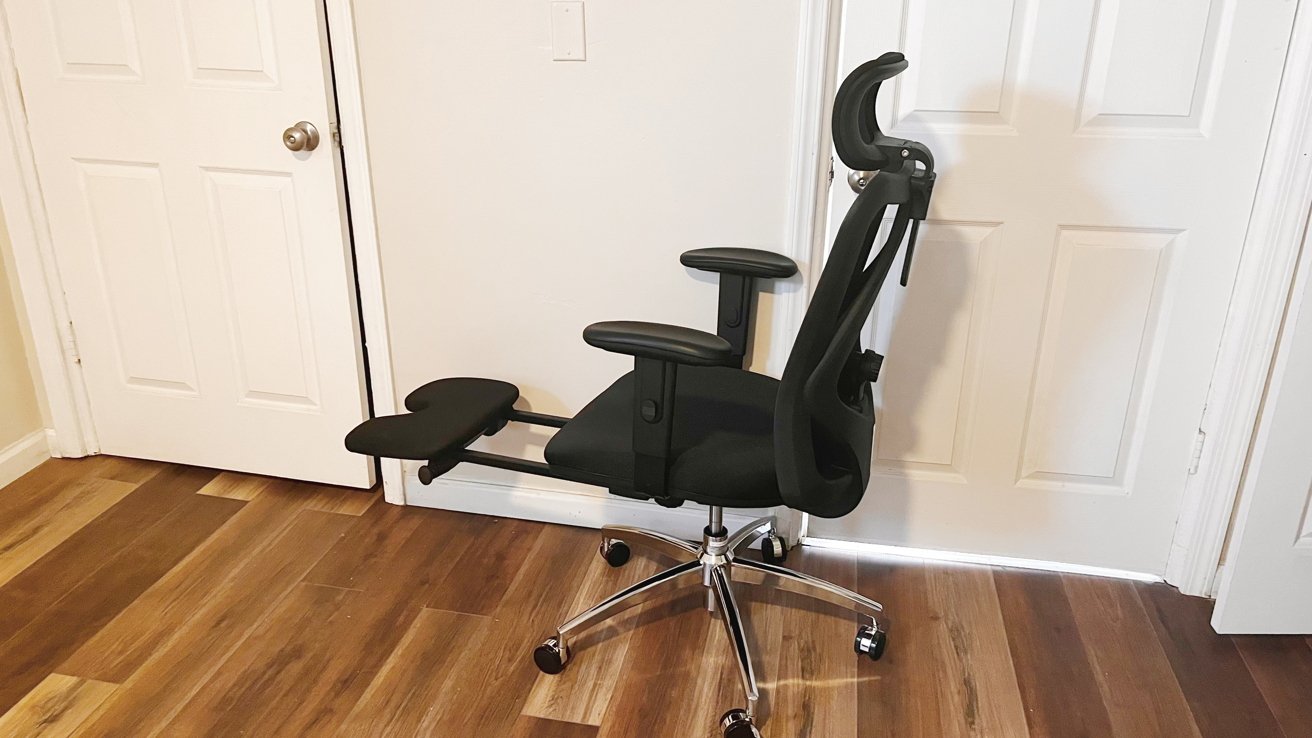 Built-in recliner
What we liked about this chair was the additional flip-out leg rest. Coupled with the chair's ability to tilt back 126 degrees, it makes it a convenient place to grab a cat nap on your lunch break or kick back and enjoy reading a book on your iPad.
Who the Sihoo M18 Ergonomic Office Chair is for
Sihoo M18 Ergonomic Office Chair pros
Breathable mesh backing


Reclining functionality


Excellent lumbar support
Sihoo M18 Ergonomic Office Chair cons
May not be ideal for users over 6'2


May not be ideal for users under 5'3


Arm rests cannot be adjusted horizontally
Rating: 4 out of 5
Overall this chair scores very highly, but we would like to add that it may not work as well for users who are under 5'3 or over 6'2.
Where to buy:
You can purchase the base model of the Sihoo M18 Ergonomic Office Chair, which lacks the reclining feature, from Amazon
for $175.99
You can purchase the Sihoo M18 with the reclining feature
from Sihoo's website for $239.99
.
Read on AppleInsider