How to order a pizza with CarPlay using the new app from Domino's
Posted:
in iPhone
edited April 10
The Domino's Pizza app is now on Apple's
CarPlay
system for drivers to order food and skip long drive-thru lines.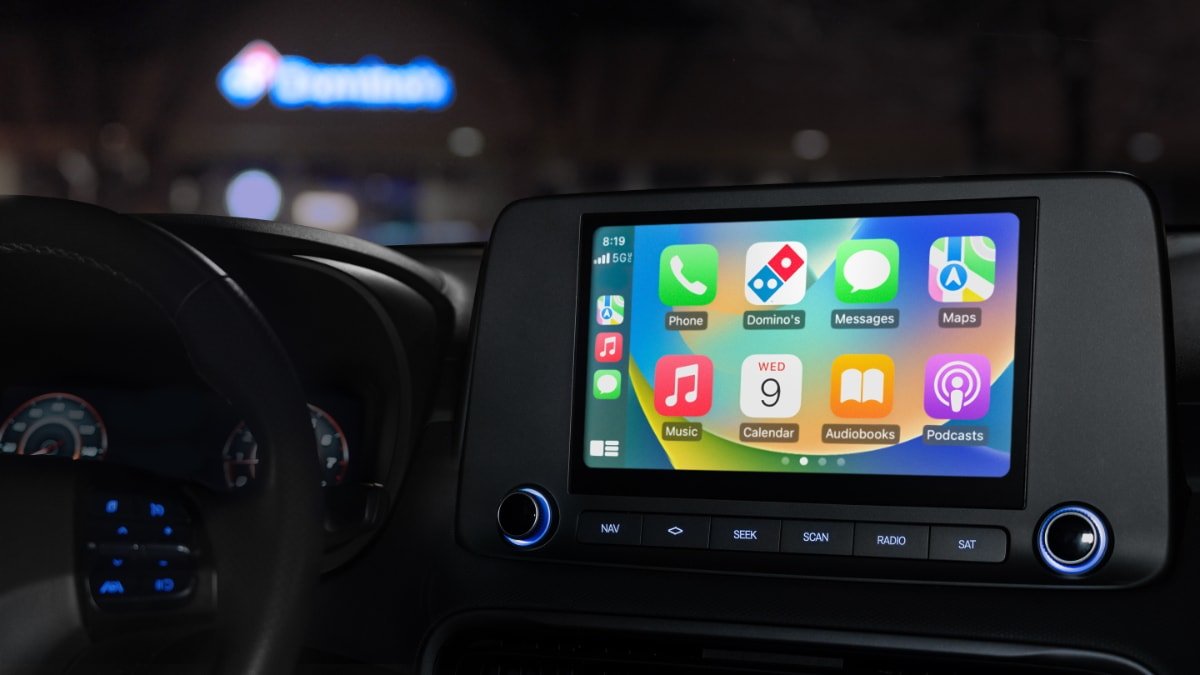 The Domino's app is now on CarPlay
The company announced on Monday that customers will have two ordering options inside the Domino's app on CarPlay. "Tap to Order" and "Call to Order" will be quick options to order food to minimize distractions for drivers.
Customers can use "Tap to Order" to submit a previously stored Easy Order or one of their most recent orders. At the same time, "Call to Order" enables them to place a hand-free order by speaking with a customer service professional.
How to order pizza while driving


Download the Domino's app on iPhone, which requires iOS 13 or later.


Log into your Pizza Profile, which is the name of the user account.


Have a saved Easy Order or recently-placed order to use the "Tap to Order" function.


Choose the Domino's app on CarPlay and place the order.


Just like in the iOS app, drivers can track their order status using the Domino's Tracker.
"Domino's has been known as the industry leader when it comes to pizza and technology, and we're constantly striving to continue providing the best experience to customers," said Christopher Thomas-Moore, Domino's senior vice president - chief digital officer. "That's why we launched Domino's app on CarPlay."
"We know how frustrating it can be to wait in a drive-thru line just to place an order," he continued. "Domino's app on CarPlay is a great alternative to that, as customers still have the convenience of staying in their car, and can place an order from wherever they are, without waiting in a long drive-thru."
Read on AppleInsider