iPhone 15 Pro dummy shows unified volume button & possible USB-C port
Posted:
in iPhone
edited April 11
A new video shares what the
iPhone 15
Pro might look like and includes rumored features such as a unified volume button.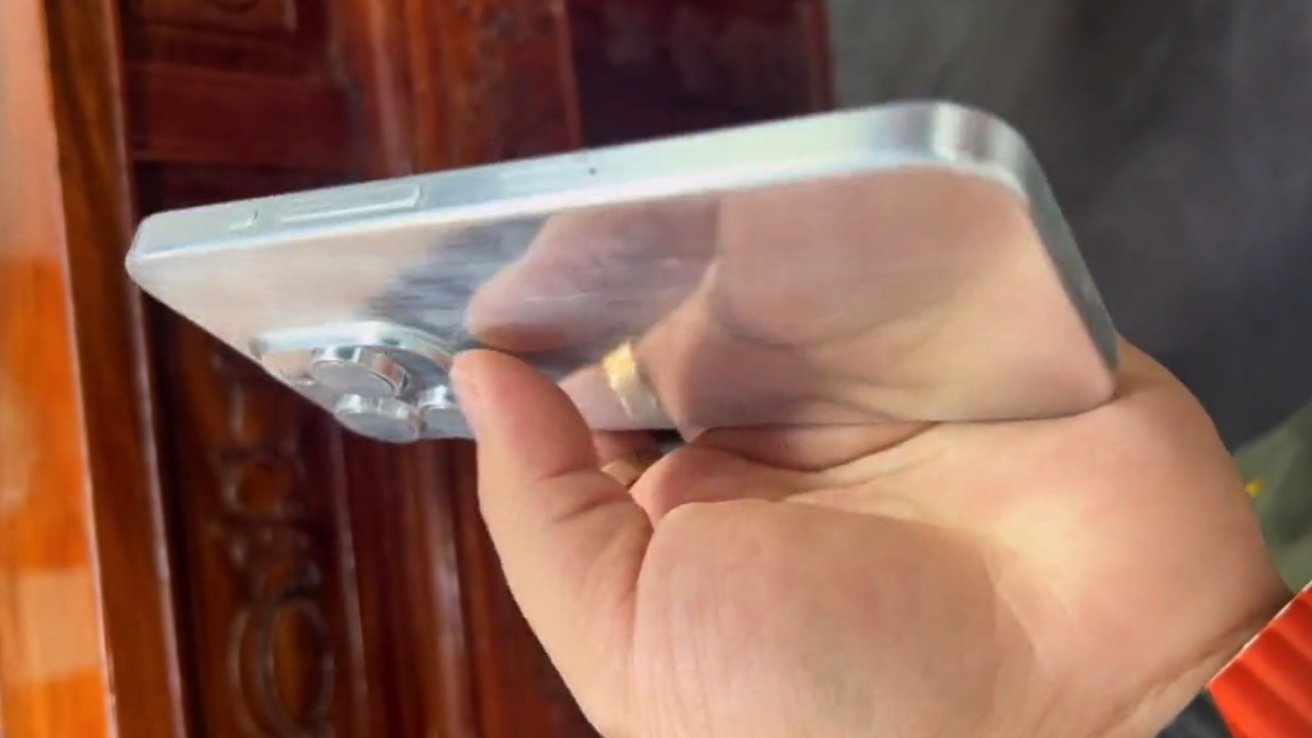 iPhone 15 case manufacturer's dummy
The Hongyang Technology account shared
a video
via Douyin on Monday featuring a physical, metal model of what the iPhone 15 Pro could look like. It doesn't add anything different from rumors, but it does provide a glimpse into what the new iPhone might look like in a person's hand, rather than the 3D renderings some have created.
On the left side, it shows one
elongated button
that will control the device's volume instead of the current setup with two separate buttons. Above that is a smaller element that could be the
rumored button
for the mute functionality instead of a switch.
Rumors have claimed that Apple will switch from physical to "solid-state" buttons on some iPhone 15 models. Instead of physically moving, the buttons provide tactile feedback with hardware components that make the device vibrate to simulate a click.
Apple introduced such technology with the Home button on the iPhone 7 and newer MacBooks with the Force Touch trackpad.
The port on the bottom of the iPhone 15 Pro blank also looks wider than the current Lightning port. However, Apple is rumored to include a USB-C port on its new iPhone models to replace that port.
Given legislation from the EU about standardizing ports on specific devices to USB-C, that rumor is pretty much a certainty. However, Apple
doesn't technically
have to comply until December 28, 2024, with the iPhone 17.
It's difficult to tell from the video, but another iPhone 15 Pro rumor is a
slightly larger
camera bump. That might be due to a
periscope camera
that offers better optical zoom instead of digital zoom, although it might appear in an "iPhone 15 Ultra" model which is yet another rumor.
As usual, Apple is expected to reveal the iPhone 15 lineup in the fall of 2023. Other possible features for the new phones include an A17 Bionic chip,
Wi-Fi 6E
, thinner bezels, and more memory.
Read on AppleInsider