Govee Smart LED H6159 strip lights review: Colorful and effective
Add a colorful splash of accent lighting to your space and set up lighting effects with the Govee Smart LED H6159 strip lights.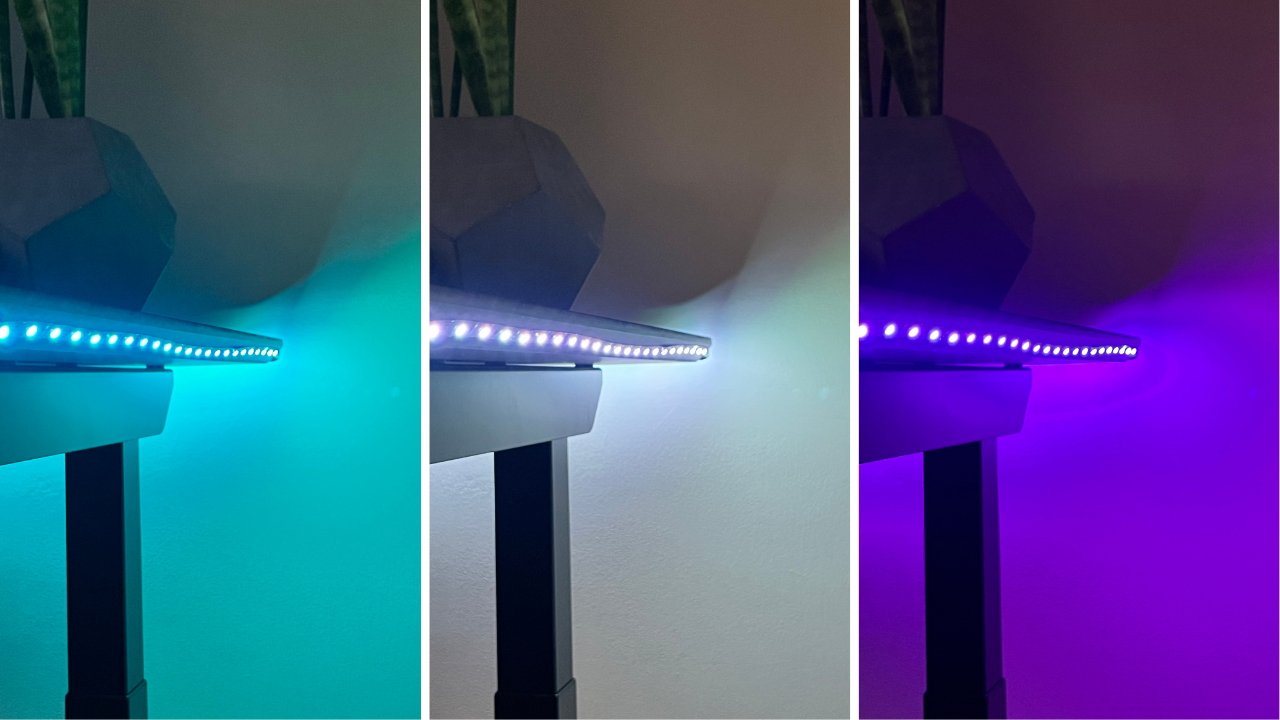 Review: Govee Smart LED H6159 strip lights
If you want to brighten your space with color, the Govee H6159 strip lights can help. These LED lights are an affordable choice for those looking to enhance the ambiance of a room with smart lighting.
The H6159 strip lights are compatible with Amazon Alexa and Google Assistant but not Apple
HomeKit
. If your setup requires HomeKit, you might want to look out for when Govee releases their Matter-enabled
M1 strip lights
.
Despite not being compatible with HomeKit, the H6159 strip lights have over 59,000 ratings on Amazon and plenty of customer photos showing off their creative lighting setups.
Govee Smart LED H6159 strip lights -- app-enabled
Govee's H6159 strip lights are RGB LED lights, and there are many colors to choose from to fit your mood. What makes these LED strip lights shine is the Govee Home app.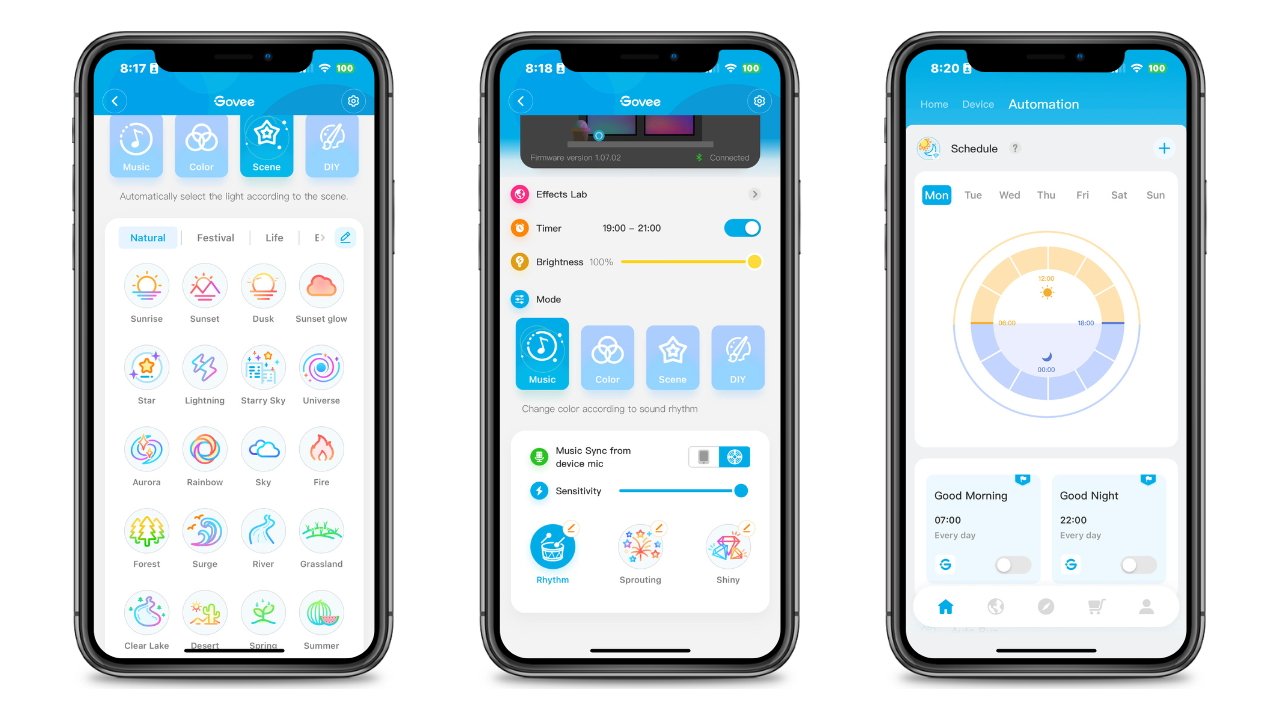 Use the Govee Home app to change colors, add lighting effects, and set up timers for your H6159 strip lights
You can use the Govee app to select various colors and lighting effects. This app also lets you remotely control smart devices supported by Govee, including their H6159 strip lights.
To help make things easier, you can save your favorite colors from the color wheel for easy access or apply other lighting effects. There are plenty of lighting effects to choose from. For instance, the Fire effect mimics the flickering flames of a fireplace, and the Sunrise effect gives off a soft glow that gets brighter with time.
You can set up the lights to sync with your favorite songs as a fun way to listen to music. After you set up music sync, the lights will change colors to the beat of your music or a loud noise such as a clap.
If colorful lighting is not your style, you can choose the white color and still get the benefits of smart strip lights. Set the color to be the equivalent of a regular white lightbulb, and adjust the warmness of the lights as you wish.
You can group multiple Govee lights in the app and set timers for the group. For example, you can set the lights to turn on automatically at 7:00 P.M. and turn them off at 10:00 P.M. daily.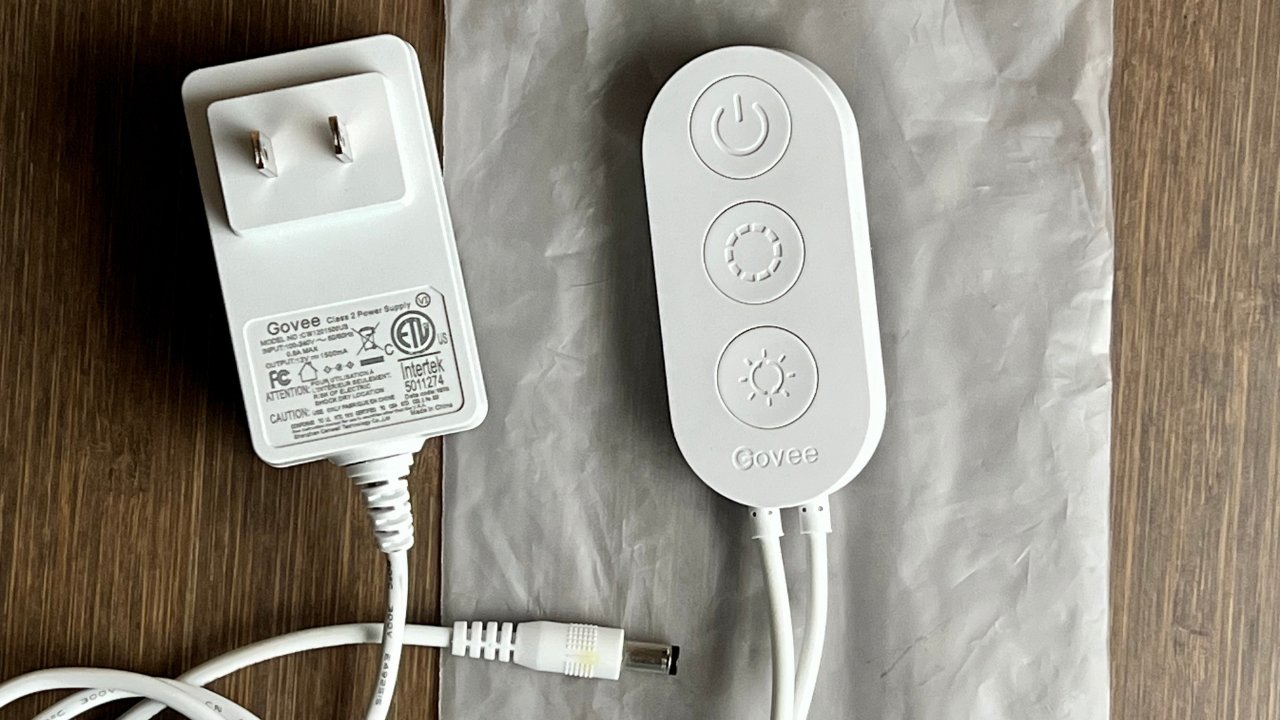 If you don't want to use the Govee Home app, you can control your H6159 strip lights manually
The Govee app can connect to the strip lights via Bluetooth or Wi-Fi. Connecting your lights via Wi-Fi lets you control them from anywhere within your space as long as you have a stable Wi-Fi connection.
Alternatively, the lights come with an attached controller, so you can turn the lights on and off or change the colors or modes without the app.
Govee Smart LED H6159 strip lights -- setup and performance
It was straightforward to install the H6159 strip lights. All you have to do is attach the lights to a dry, clean surface and plug them in.
Each user will likely need different lengths depending on their use case. These lights come in varying sizes ranging from 16.4 feet to 100 feet. They have a cut-to-fit design, so you can make it fit the correct length of your furniture or room.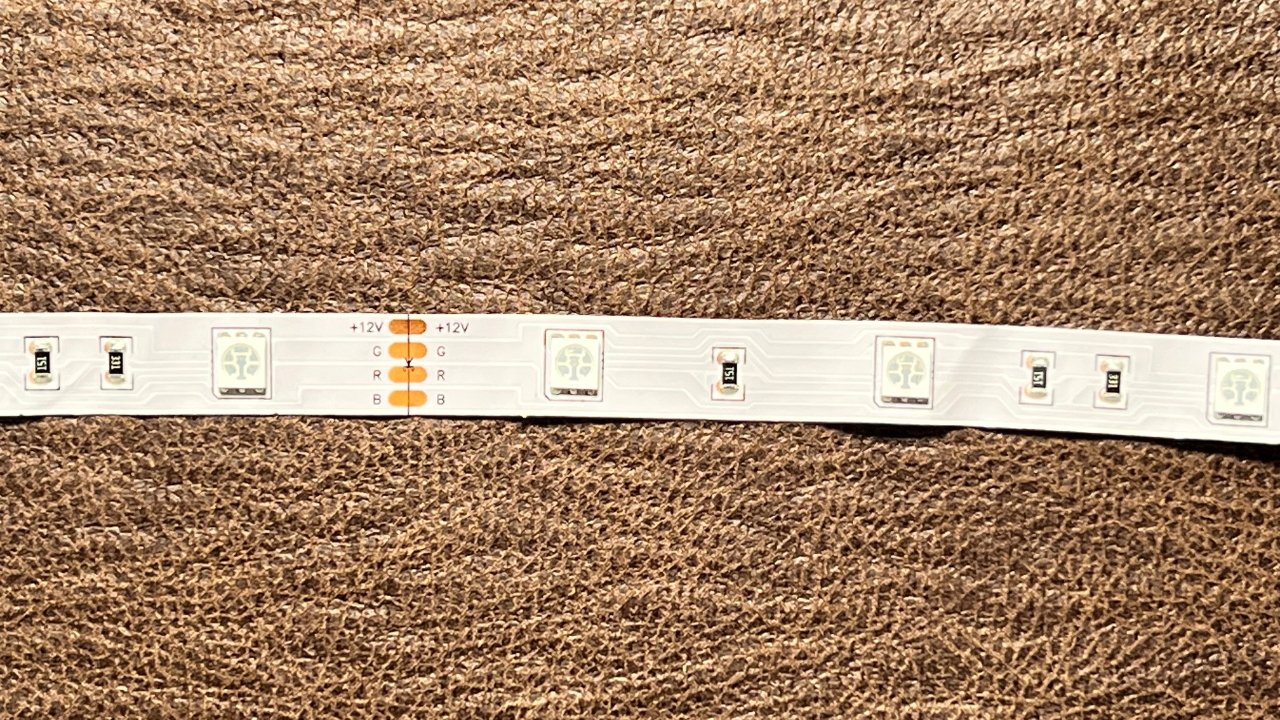 A close up of the Govee Smart RGB LED H6159 strip lights
The H6159 strip lights in this review were purchased in January 2020. They have been powered on almost daily since. They are still very responsive and light up correctly, and the 3M adhesive backing keeps the strip lights securely in place.
These lights were moved onto another surface once and had no issues sticking to the new surface. If you want to move the strip lights onto another surface, make sure that the adhesive side does not pick up excessive debris that would make it less sticky.
The Govee Smart LED H6159 strip lights can style your space with customizable diffused lighting. You can install these in small crevices and corners to create a calming ambiance or reduce eye strain when watching movies in a dark room. Use the Govee Home app to set colors, effects, and timers for smart lighting that is easy on the eyes -- and your wallet.
Govee Smart LED H6159 strip lights -- pros


Easy to install and use


Customizable colors, effects, timers, length


Strong 3M adhesive backing


Compatible with Amazon Alexa and Google Assistant


Govee Smart LED H6159 strip lights -- cons


Not compatible with Apple HomeKit - and that's a big problem for Apple users


Rating: 3 out of 5
Where to buy
You can buy these Govee Smart LED
H6159 strip lights
from Amazon with prices starting from $25 for the 16.4 feet length.
Read on AppleInsider