Alogic Rapid Power 100W Car Charger review: Two ports, plenty of power
The Alogic Rapid Power 100W Car Charger provides enough juice to charge your most power-intensive gear, including your
MacBook Pro
.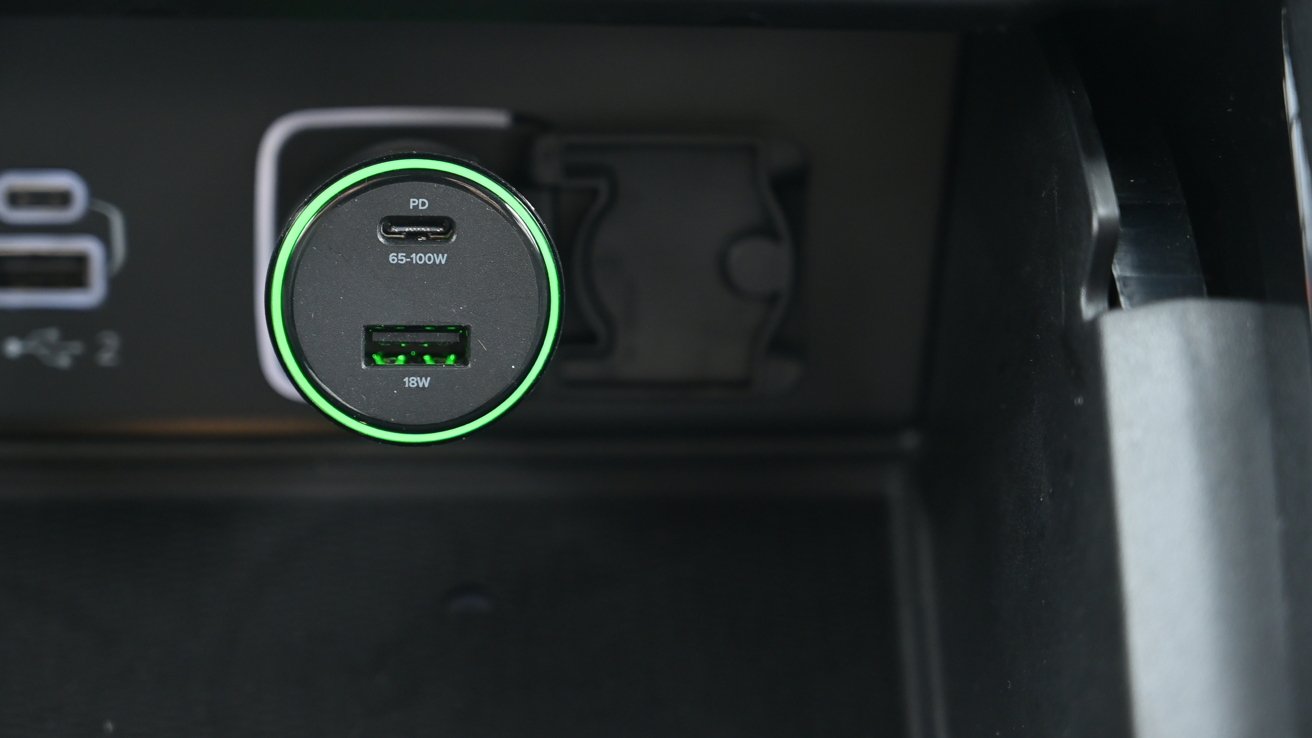 Alogic Rapid Power Car Charger
New chargers inside your home have been taking off as users require more ports in general and faster ones. We see multi-chargers that can output up to
245W of power
at once with four USB-C ports.
There's no reason why your mobile chargers shouldn't be advancing as well. The 5W USB-A charger you've been holding onto isn't cutting it these days.
Alogic is out with its latest car charger that provides multiple ports and plenty of USB-C PD power you can use for your
iPhone
, iPad, or even your Mac.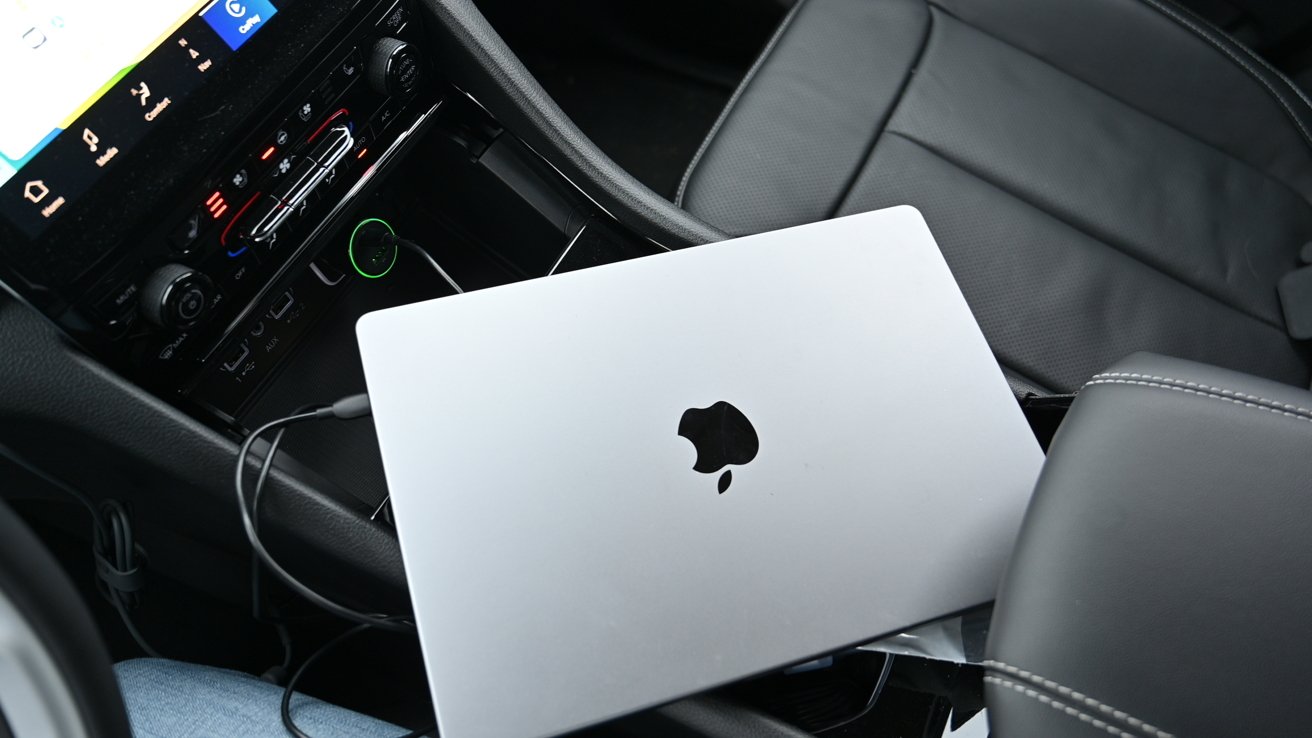 MacBook Pro in car
Tried and true
This 100W car charger from Alogic isn't a GaN charger, but it still has a relatively compact size. It sticks out slightly from the in-car power port, roughly an inch at most.
On the front is a green LED status light that encircles the dual charging ports in the center. The light isn't very bright but it still feels unnecessary.
The light looks neat but doesn't add any functionality, and a singular LED probably would have been just as effective. At least it isn't very bright that it would be distracting.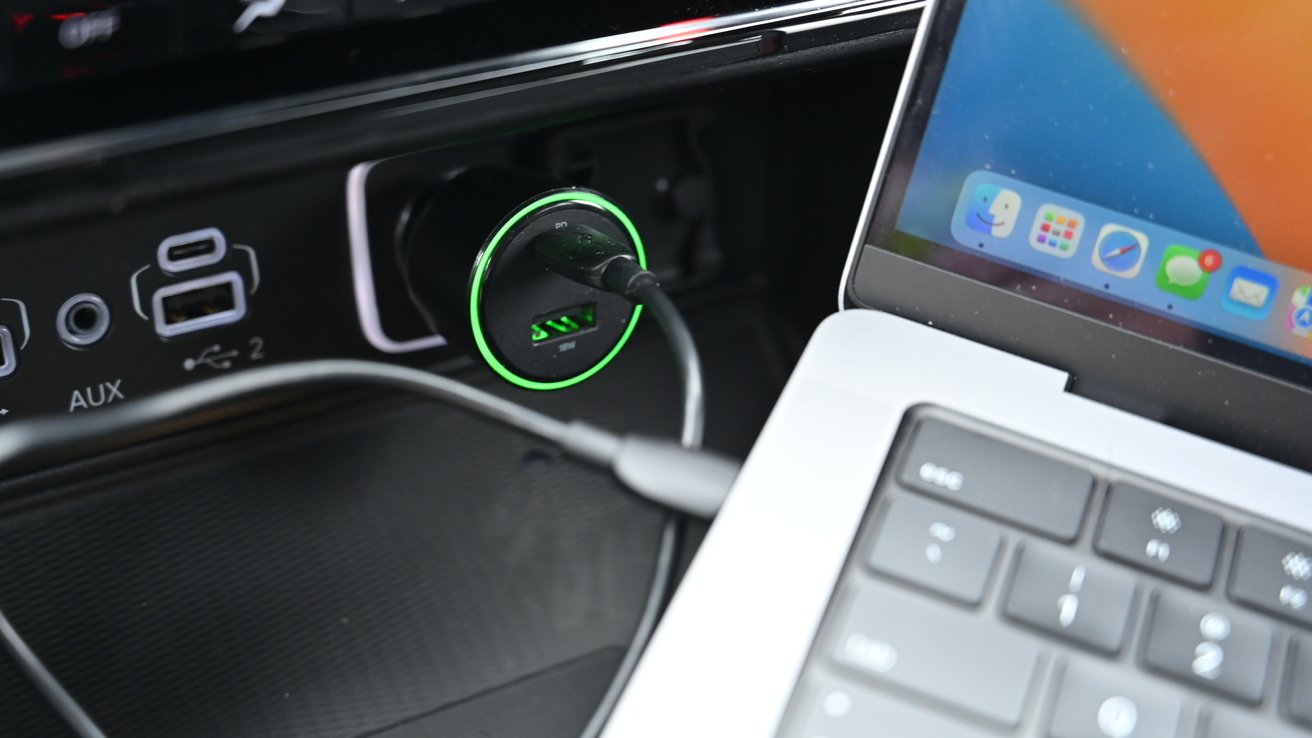 Charging our MacBook Pro
Alogic splits the output power between two ports, with one USB-C port sitting atop a USB-A port. The Type-A port can handle up to 18W of power, while the Type-C port can manage up to 100W.
Crucially, the maximum output is 100W so you can't do 100W with the top port and then an additional 18W on the bottom. The combined output gets capped at 100W.
We usually are ambivalent about USB-A ports sticking around but we've seen a lot of car accessories that annoyingly are still relegated to Type-A -- yes, still launching in 2023 -- so maybe here it is more necessary than on your Mac.
Nonetheless, most of our gear is USB-C so if our car already didn't have dedicated USB-C ports we'd probably have more issues with the legacy connection.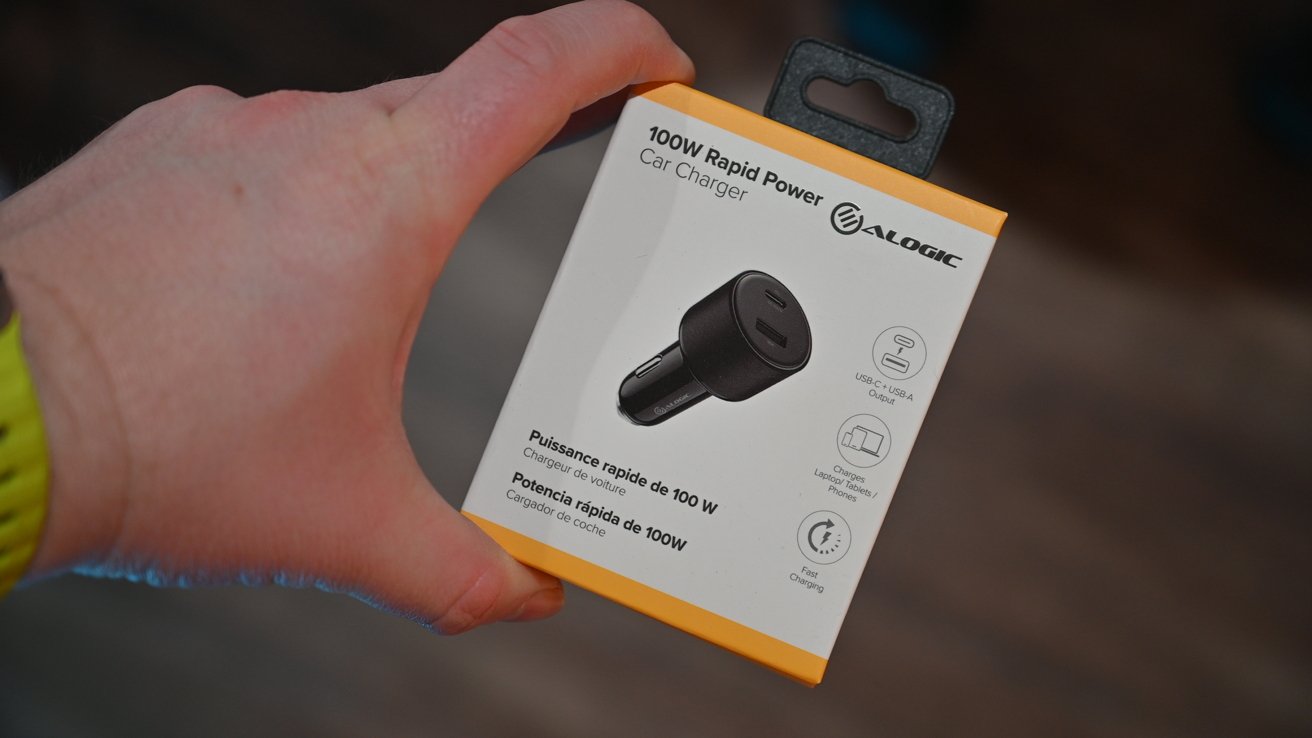 Alogic Car Charger in box
Not everyone needs a super speed 100W USB-C Power Delivery port in their car but for us, it has certainly come in handy. We've toted our Mac along and written while on road trips and having such as expeditious power supply has been a lifesaver.
The latest
16-inch MacBook Pro
can technically charge 140W of power if using the included USB-C to
MagSafe
cable, but 100W is still plenty. It's also great for items like large battery packs you neglected to charge until you got in the car.
If you're looking for more juice on the go, the Alogic Rapid Power 100W Car Charger is a solid solution that keeps one foot in the past.
Alogic 100W Rapid Power 100W Car Charger -- Pros
Compact size


100W combined output


USB-C and USB-A ports
Alogic 100W Rapid Power 100W Car Charger -- Cons
Status light is unecessary
Rating: 4.5 out of 5
Where to buy
You can grab the Alogic Rapid Power 100W Car Charger
from Alogic's website for $79.95
.
Read on AppleInsider