Apple's Mac had a tough first quarter of 2023, in a bad overall PC market
Apple was hit the hardest for first quarter 2023
Mac
sales compared to the rest of the market, as the overall market continues to decline -- but a rebound is expected later in the year.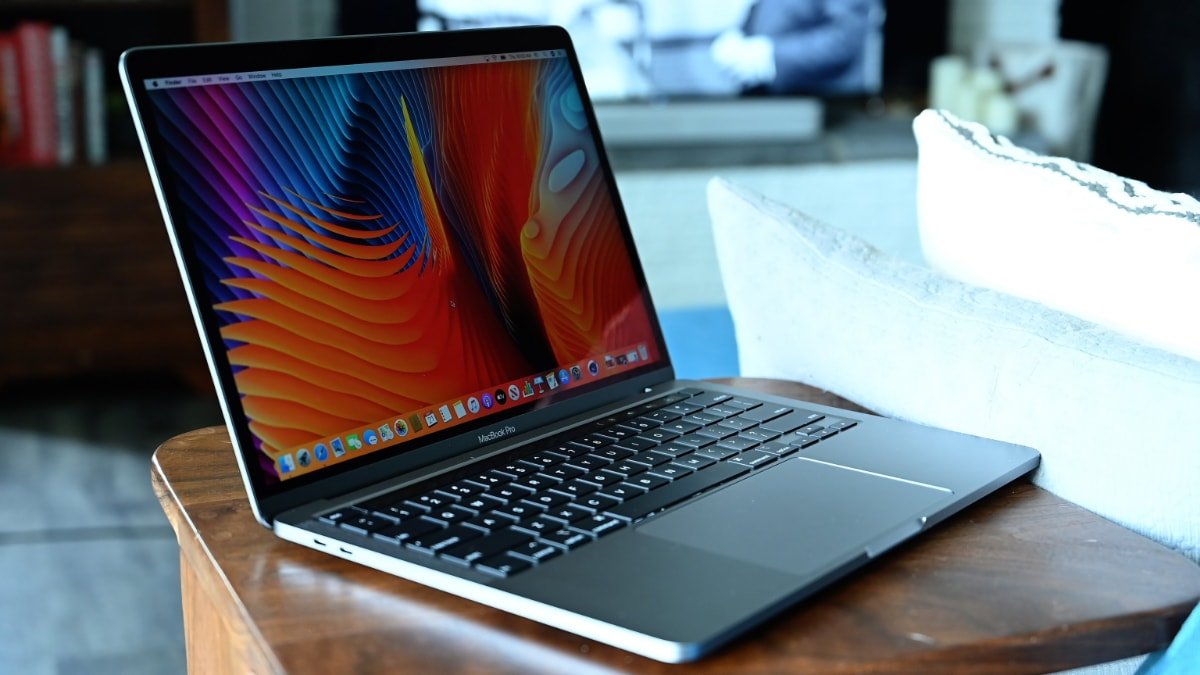 Apple had the biggest decline among major PC companies
Analysts
from IDC
found that Mac shipments dropped by 40% in the first quarter for 2023. Apple shipped 4.1 million Macs during that timeframe compared to 6.9 million for the same period in 2022.
A separate report on Monday from Counterpoint Research had a
similar conclusion
, saying that worldwide PC shipments were down in the first quarter. Although the second half of the year may show a slow recovery in PC demand, double-digit percentage declines in shipments are predicted for the entire year.
Worldwide PC shipments dropped 28% year-over-year in the first quarter to 56.7 million units, the lowest quarterly numbers in the past decade, excluding the first quarter of 2022 when COVID-19 first disrupted supply chains.
Apple was the most severely affected, with a 38% year-over-year drop in shipments, partly due to the longevity of Apple devices and their longer replacement cycle. The company shipped 4.4 million Macs in the first quarter of 2023, compared to 7.1 million units a year ago.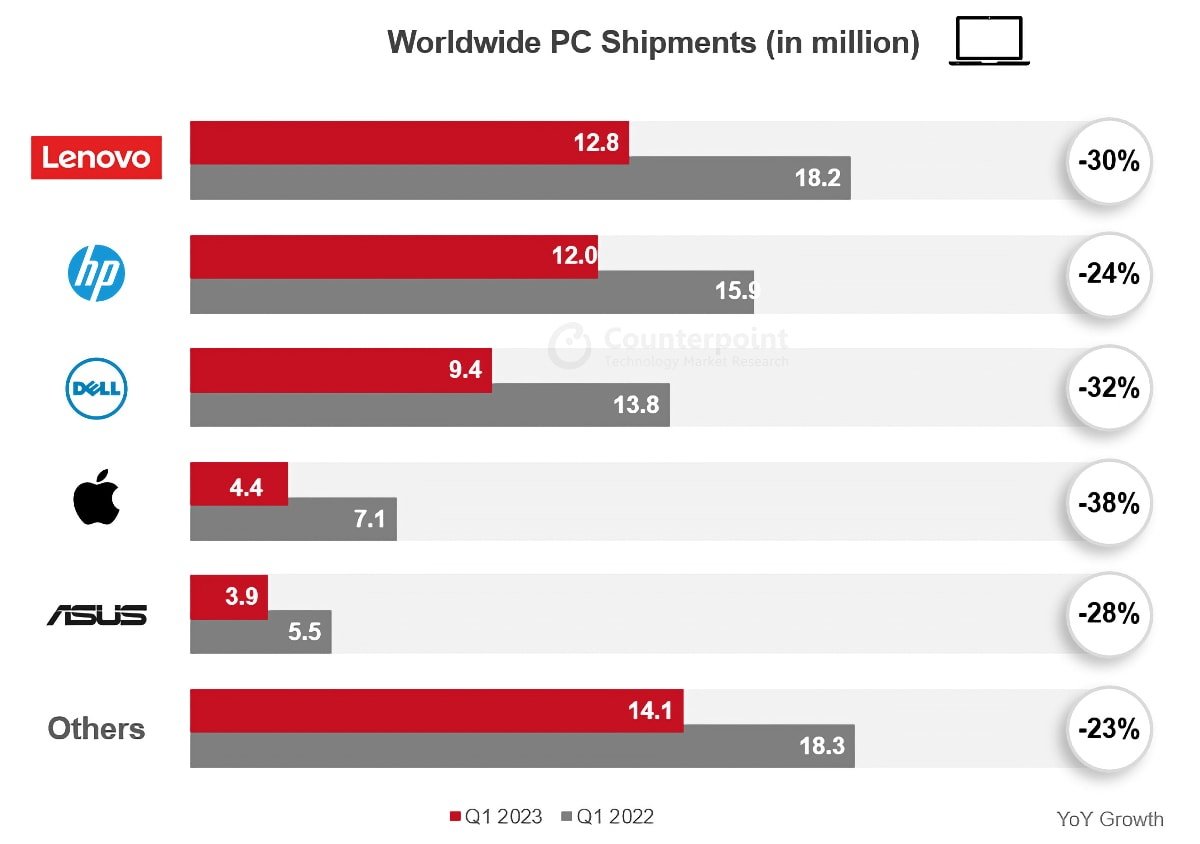 Despite a sharp fall in shipping volume throughout the quarter, Lenovo remained the leading PC vendor in the world in the first quarter. The company shipped 12.8 million units and had a 23% market share.
HP maintained its second place with a 21% market share during the quarter, while Dell had a better-than-expected performance with a 17% market share and 9.4 million units shipped.
Analysts from Counterpoint believe the market will show signs of recovery in the second half of 2023. Specifically, premium consumer PCs may recover faster than other device categories.
Looking further ahead, analysts are optimistic for 2024, expecting renewed demand for Chromebooks and Windows 11 PCs, paired with a replacement cycle from people looking to upgrade.
For example, Canalys anticipates PC shipments in Western Europe
to grow by
12% next year, and also accelerate in
other markets
.
It's not clear how accurate either set of data is. Apple hasn't disclosed Mac unit sales in years.
Read on AppleInsider