Apple refreshes its Trade In page days ahead of Earth Day
Apple has overhauled the design of its trade-in page on its website, with a more modern appearance that explains why customers should trade their old
iPhone
in to the company.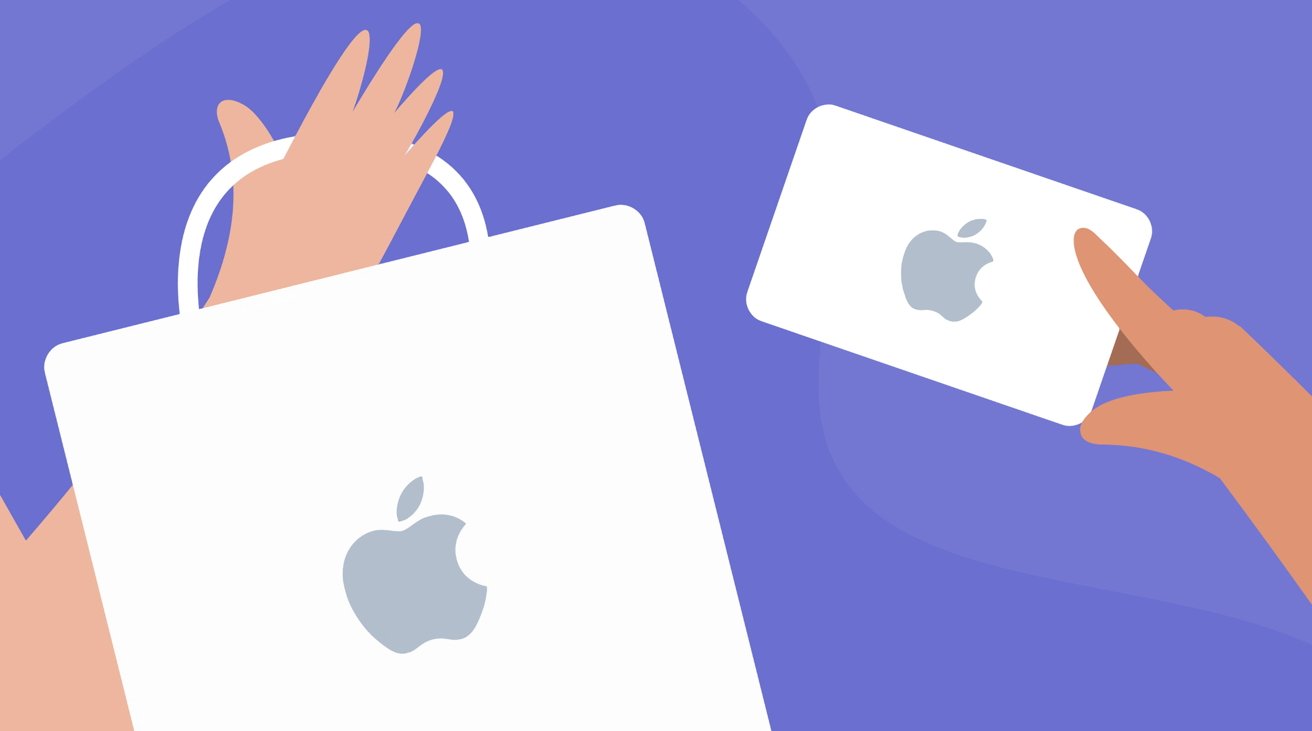 You can trade-in old Apple hardware for store credit or an Apple Gift Card [Apple]
Apple offers customers the ability to earn credit towards their next purchase by trading in old hardware. On Monday, Apple updated its website's Trade In page with a new appearance, one that streamlines the experience of trading in.
Headlined by "Trade in. Upgrade. Save. It's a win-win-win," the
new page
starts in a similar way to the previous version, in that it tells customers they can get credit for their old devices. In cases where devices aren't eligible for credit, Apple will instead recycle it for free.
The first major change to the page is the first section, where Apple offers estimated trade-in values for products. The six categories, which have new iconography, have been slightly shaken up, with the
Apple Watch
moving two spaces to the left to between iPhone and
iPad
.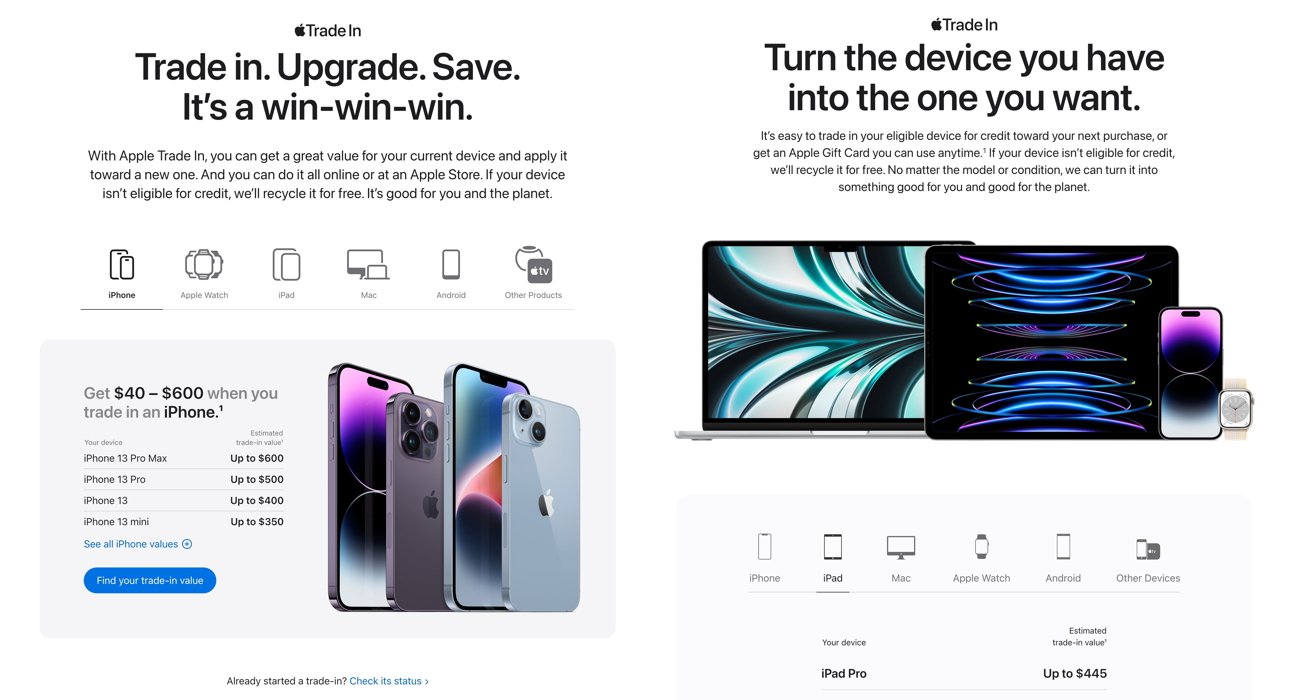 The new Apple Trade In page (left) and the previous version (right)
Underneath, while the previous version offered a full list of exchange values, Apple instead presents newer models in a much shorter list. Users can see the full list by clicking the provided link.
It appears that the trade-in values for devices hasn't changed as part of the face-lift. Examples include a trade-in value of up to $600 for an
iPhone 13 Pro
Max, up to $165 for an
Apple Watch Series 7
, up to $445 for an
iPad Pro
, and up to $1,250 for a
Mac Pro
.
Apple also includes a link to more immediately find the trade-in value for the device.
The next major section explains the overall process, including how to trade in online or in-store. A slideshow of frequently asked questions for trade-ins is also provided here.
Apple then leans into the benefits of trading in with Apple, including assurances over privacy, getting credit or an Apple Gift Card, and how it is good for the planet. More details of other state recycling programs and Apple's intention to increase the use of recycled materials, and its carbon neutral pledge are offered too.
The page then concludes with a more formal list of questions and answers that potential trade-in customers may have, followed by the fine print section.
The change occurs a short period before Earth Day, which is held on April 22. Apple
traditionally marks
Earth Day in a number of ways, with 2023 including the
Apple TV+
nature series
"Big Beasts,"
and
customizable transit cards
in China.
Read on AppleInsider