Apple will need to rely on screens made in Korea for a long time, while it moves efforts i...
Apple will continue to rely on Korean display makers like Samsung Display and LG Display for years to come despite a move to bring component designs in-house, a report claims.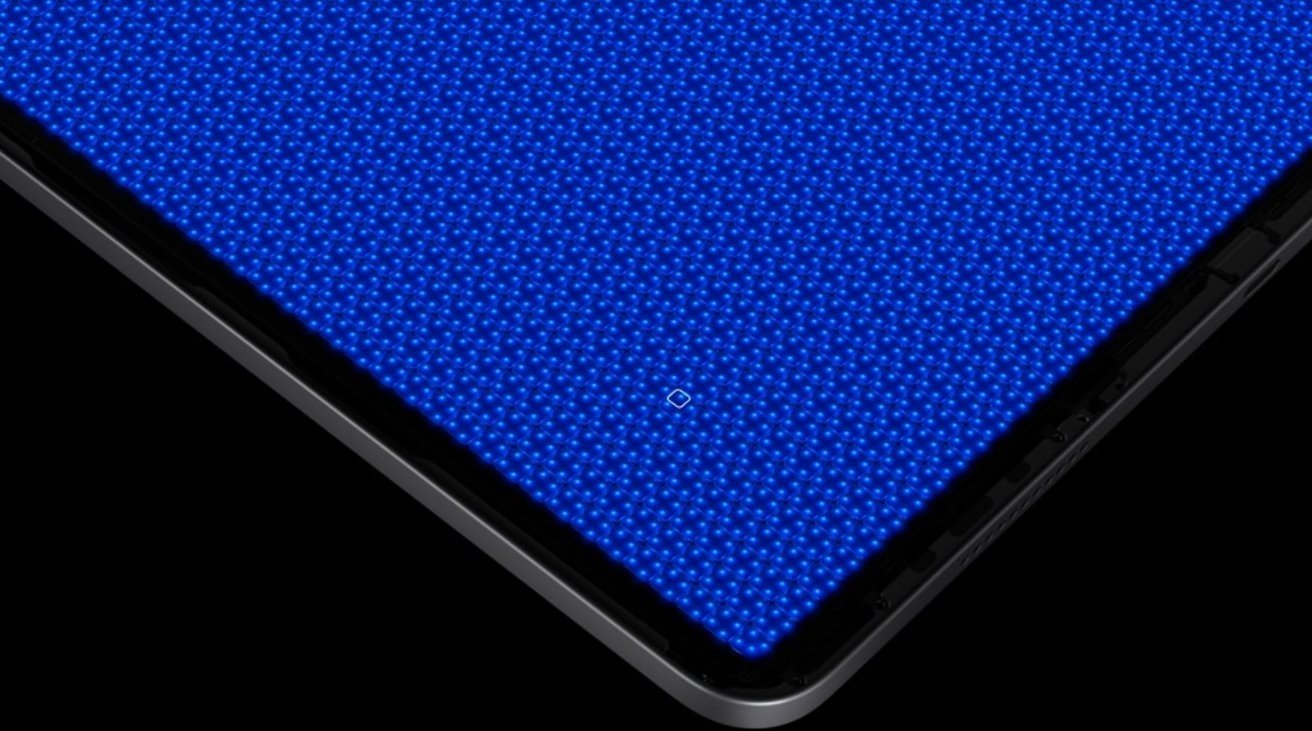 A miniLED backplane [Apple]
Apple has gradually been bringing much more of the work to produce components for products internally. With elements such as its chip designs for
Apple Silicon
, it shows Apple can come up with great component designs that can make an impact.
However, despite attempts to gain more control over how parts for devices like the
iPhone
and
iPad
are made, it will still apparently rely on South Korea for its displays. According to a report from the Institute for Information & Communications Technology Promotion
seen by
the
Korea Herald
, Apple is trying to do the same with displays, but it's very early in the process.
The IITP considers that Apple has become a new player in the display market, at least when viewed over the long term. While entering the market, the report believes at least 60% of its components will be sourced from Korean display makers for several years.
Apple is said to be starting to use in-house
microLED displays
for the
Apple Watch
as soon as the end of 2024, though there are still obstacles in the way. Apple may take a lot of time to completely commercialize its technology, and with the raised cost of production, the report thinks it will more likely
arrive in 2025
.
Even so, this could still be an opportunity for Korean display makers, since Apple won't make the parts itself.
"Apple is expected to outsource display production to Korean vendors in the coming years to save the costs necessary for mass production," the report said. "If domestic display makers can outsource Apple's microLED production, it could give them the advantage to catch up with their Chinese rivals."
Apple has been working on microLED
since 2018
, or possibly earlier due to a
2014 acquisition
of LuxVue, and the company reportedly
invested $334 million
into a Taiwanese factory in 2020 for mini LED and microLED display panel production.
The state-run agency also refers back to Apple's chip efforts, adding that its push for chip independence "could weaken the market dominance of fabless companies like Intel, Qualcomm and Broadcom, and empower foundries such as TSMC."
With a chip support bill in place, Apple will be keen to seek local production, the report concludes. It will also likely prompt TSMC into producing some chips for Apple in the U.S, despite
its complaints
against terms affecting its Arizona plant.
Read on AppleInsider