DJI's new drone has a triple-camera system for photography & video work
DJI has recently released the Mavic 3 Pro, a drone with three cameras to capture footage in different focal lengths to support multiple photography situations.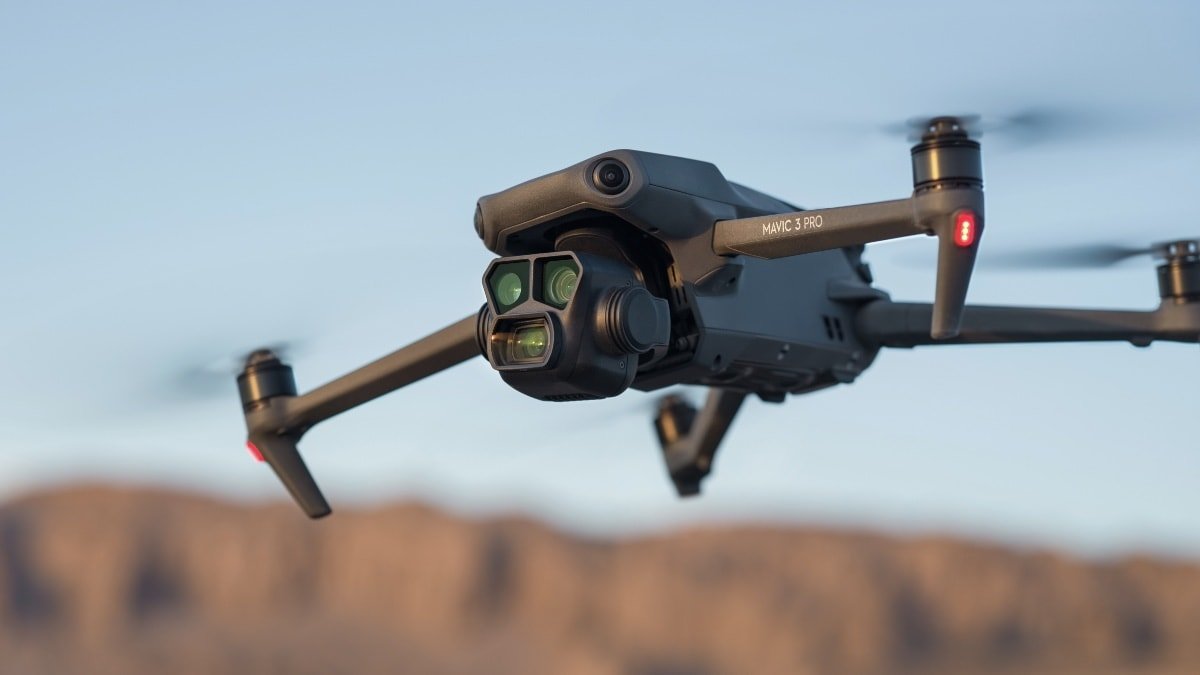 DJI Mavic Pro 3
The Mavic 3 Pro enables creators to explore their creativity thanks to its Hasselblad camera, two telephoto cameras, 43-minute maximum flying time, Omnidirectional Obstacle Sensing, and nine-mile HD Video Transmission. The triple-camera system has focal lengths of 24mm, 70mm, and 166mm.
The Mavic 3 Pro inherits the 4/3 CMOS Hasselblad camera from the Mavic 3 Series. The Hasselblad camera captures great image details with a natural dynamic range of up to 12.8 stops and can capture 12-bit RAW images.
The Hasselblad Natural Colour Solution (HNCS) can also accurately restore colors that represent what a human eye sees.
Up to one billion colors can be recorded using the new 10-bit D-Log M color mode. It provides natural color gradations with fine details for a full-spectrum visual experience, even in high-contrast situations like sunrises and sunsets.
The D-Log M mode simplifies color grading, enabling post-production without sacrificing quality or image clarity.
All three cameras support Apple ProRes 422 HQ, Apple ProRes 422, and Apple ProRes 422 LT encoding, and it has a built-in 1TB SSD with a 10Gbps data cable for fast file transfers.
The medium telephoto camera has a 1/1.3-inch CMOS sensor and 3x optical zoom, making it ideal for framing buildings and capturing cars in commercial shoots. It can take up to 48MP photos and 4K video at 60fps.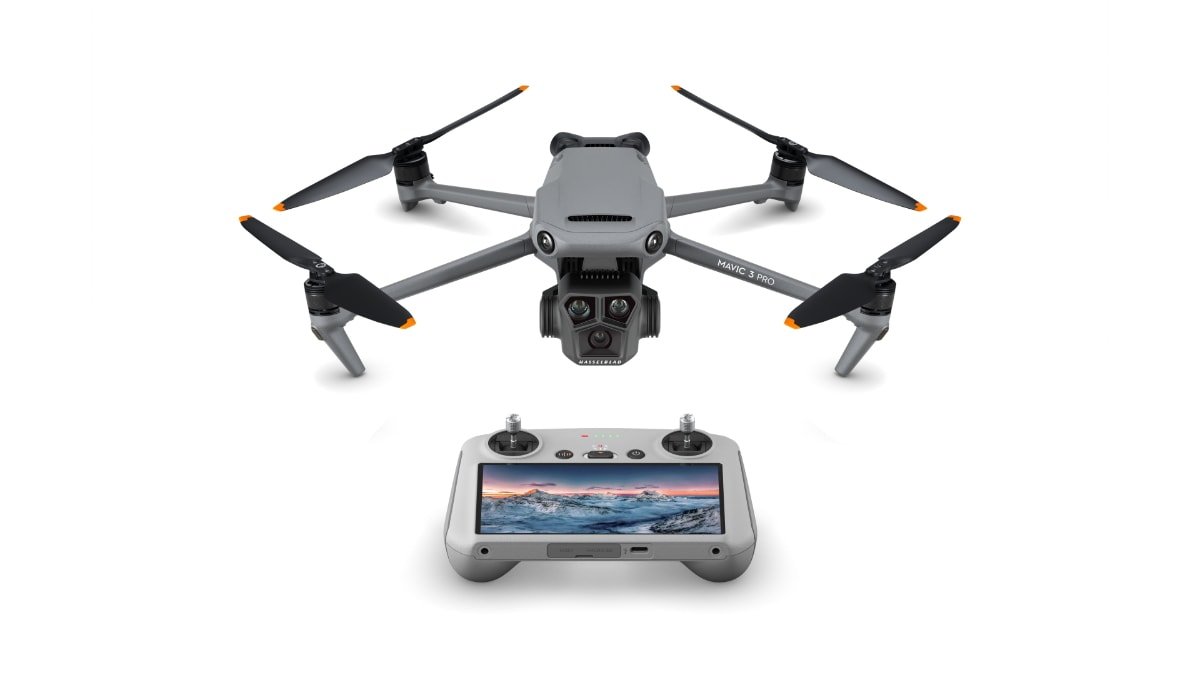 The third camera also supports 4K video at 60fps, capable of 7x optical zoom and 12MP photos. A hybrid zoom feature can reach up to 28x, making it a good option for recording animals at a safe distance without disturbing them.
Pricing & Availability
The DJI Mavic 3 Pro is available to purchase for
$2,199 through DJI
and
on Amazon
, and
with Adorama
, and starts shipping in May. People can also buy it in various combo packs that include accessories.
Accessories include batteries, a charging hub, neutral density filters, and an upgraded drone featuring a 1080p display. The most expensive combo set
is $4,799
that includes a DJI RC Pro, Mavic 3 Pro, and a 1TB SSD.
Read on AppleInsider