Lock screen, Apple Music changes now expected for iOS 17
Posted:
in iOS
edited April 27
Apple will be making more changes to the lock screen in
iOS 17
, a leaker claims, including showing lyrics for songs playing on Apple Music.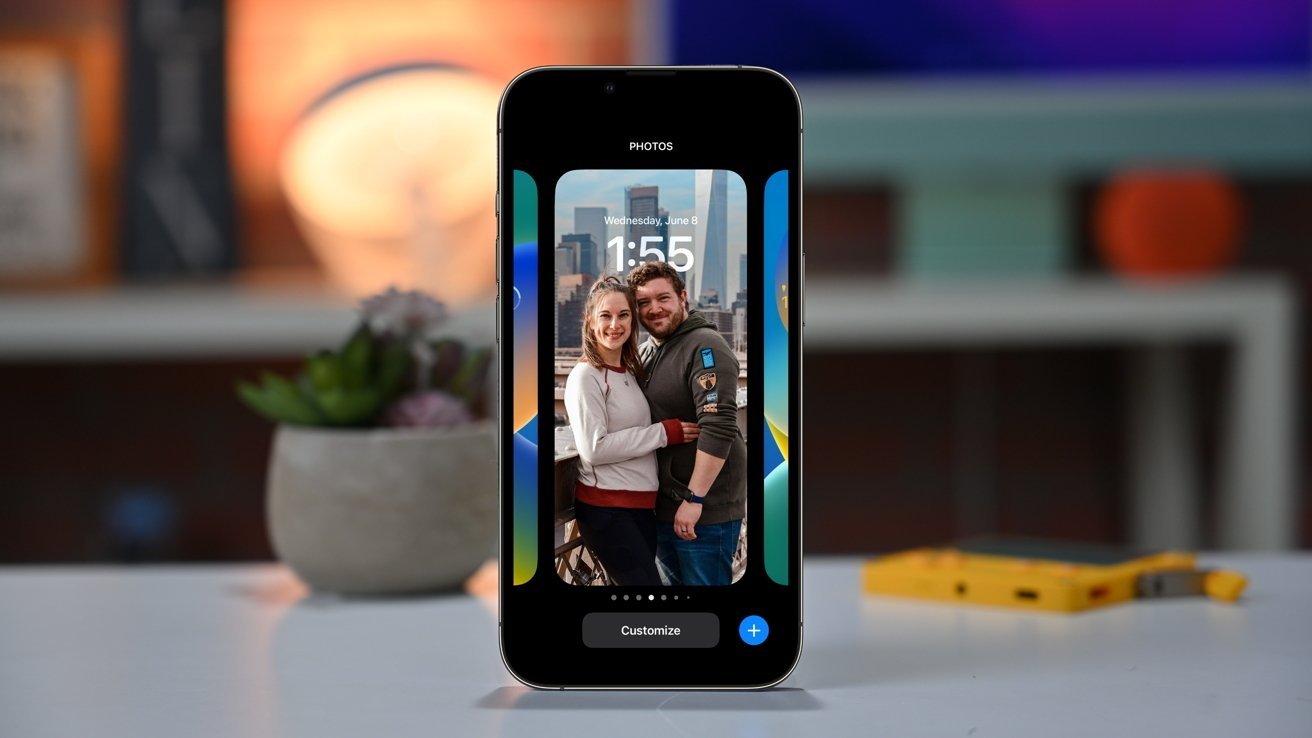 The lock screen became more customizable in iOS 16.
Apple is anticipated to show off its next operating system update, iOS 17, during
WWDC
on
June 5
, and the rumor mill is already churning about what Apple will introduce. In a Tuesday social media posting, one leaker offers that more changes could be made to the lock screen.
According to a
Weibo
leaker, Apple's changes will include new lock screen settings, such as a font size adjustment, emoji wallpaper, and other functions. It will also apparently be possible to share the lock screen presets with others.
Apple Music will have one lock screen-specific change, namely enabling support to display lyrics on the screen.
Apple Music
will also gain a simplified user interface, with less text and more graphics.
Among the other outlined changes, the Control Center UI will be updated, the App Library will have renameable folders, and the flashlight brightness slider will be considerably more adjustable.
The leaker is fairly believable, as they have a short but good track record. The same account
revealed details
about a yellow variant of the
iPhone 14
, ahead of its release.
Earlier rumors include Apple laying the groundwork for
sideloading apps
in the release,
changes
to Wallet and
Find My
, more Focus Mode filters,
alterations to notifications
, the testing of active widgets,
CarKey
improvements, and an upgraded search function.
However, it has also been said that Apple isn't preparing to make many major feature changes in the update, with it instead being a quality-of-life and performance improvement release.
Read on AppleInsider