Apple drops employment lawsuit against ex-chip architect
Apple has filed to drop its lawsuit against Nuvia co-founder Gerrard Williams III, one that accused the former chip architect of a breach of contract and poaching employees.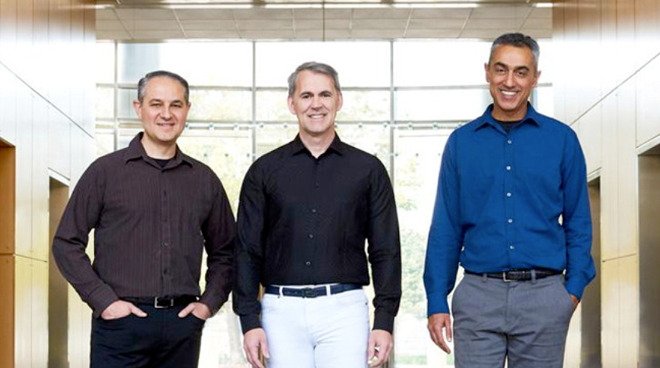 Gerard Williams III (middle) with fellow Nuvia co-founders John Bruno (left) and Manu Gulati (right)
In 2019,
Apple sued
the former iPhone and iPad processor designer Williams for breach of contract. Over three years later, Apple filed to drop the suit.
The request was filed in state court in San Jose, California earlier in the week,
according to
Bloomberg
, however the filing doesn't say why it was dropped at all. Apple didn't respond to a requests for comment on Friday over the filing.
The lawsuit originally alleged that Williams had used his years of access to Apple's information to start Nuvia, in a field he worked on at Apple. At the time, the iPhone maker's filing said that "by 2018, Williams had started his new venture on Apple's dime."
Williams also allegedly took measures to avoid "written communications that he thought Apple could find," such as by phoning potential recruits or used Nuvia colleagues to contact them on his behalf.
In response,
Williams
filed a counterargument insisting the anti-competitive clauses were against the state legislature. The court
allowed the suit
to continue despite Williams' "notice of demurrer."
By January 2021, Nuvia was
acquired by Qualcomm
for $1.4 billion.
Read on AppleInsider