BenQ ideaCam S1 Pro review: Versatile video modes
The BenQ ideaCam S1 Pro webcam can be used as a hand-held macro lens on video calls. Here is how it compares to a MacBook camera.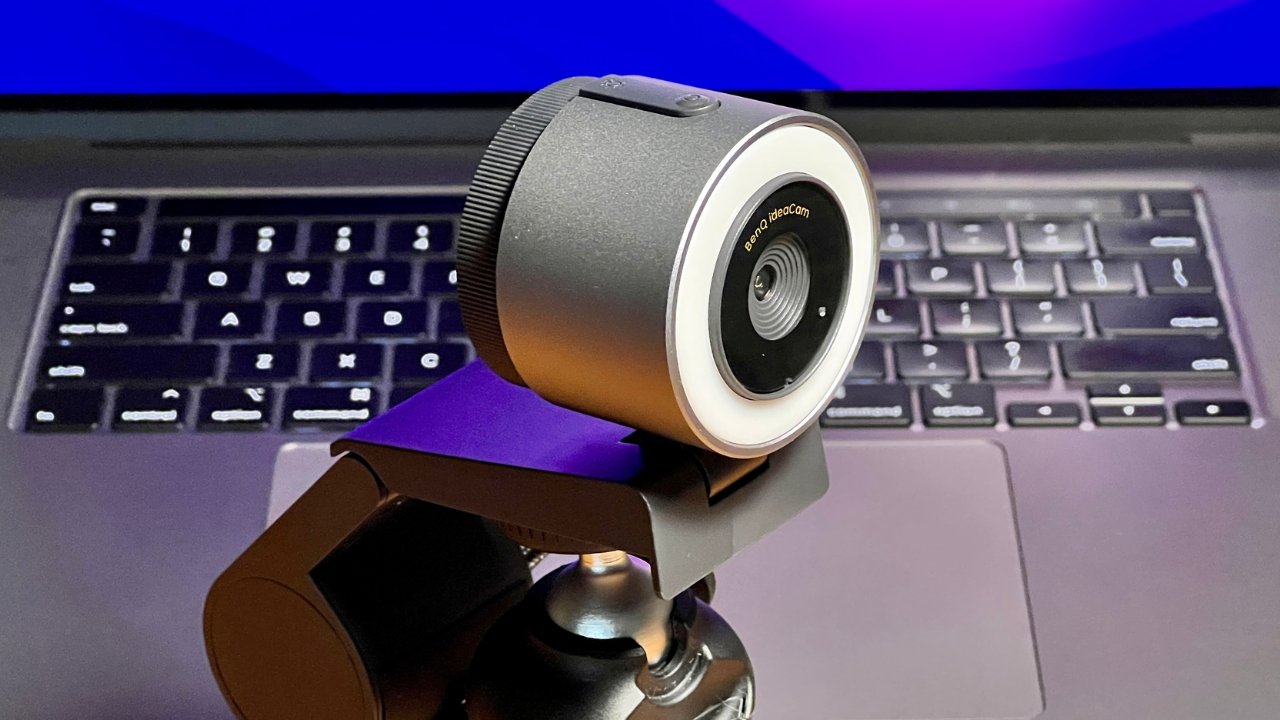 Review: BenQ ideaCam S1 Pro webcam
The built-in camera on your
MacBook
works fine for standard video calls, but sometimes you might need more features. For instance, you might want more versatile camera angles than what a MacBook camera can show or to highlight intricate components of a product requiring a camera that can zoom in.
Whether presenting complex product demonstrations or teaching engaging workshops, the BenQ ideaCam S1 Pro has various video modes that give you flexible video angles.
BenQ ideaCam S1 Pro -- video modes
The ideaCam S1 Pro was tested during FaceTime and Zoom video calls, and the video and audio quality was decent. The webcam has an 8MP Sony sensor that can capture up to 3264x2448p resolution and a noise-canceling microphone that can help to filter out background noise.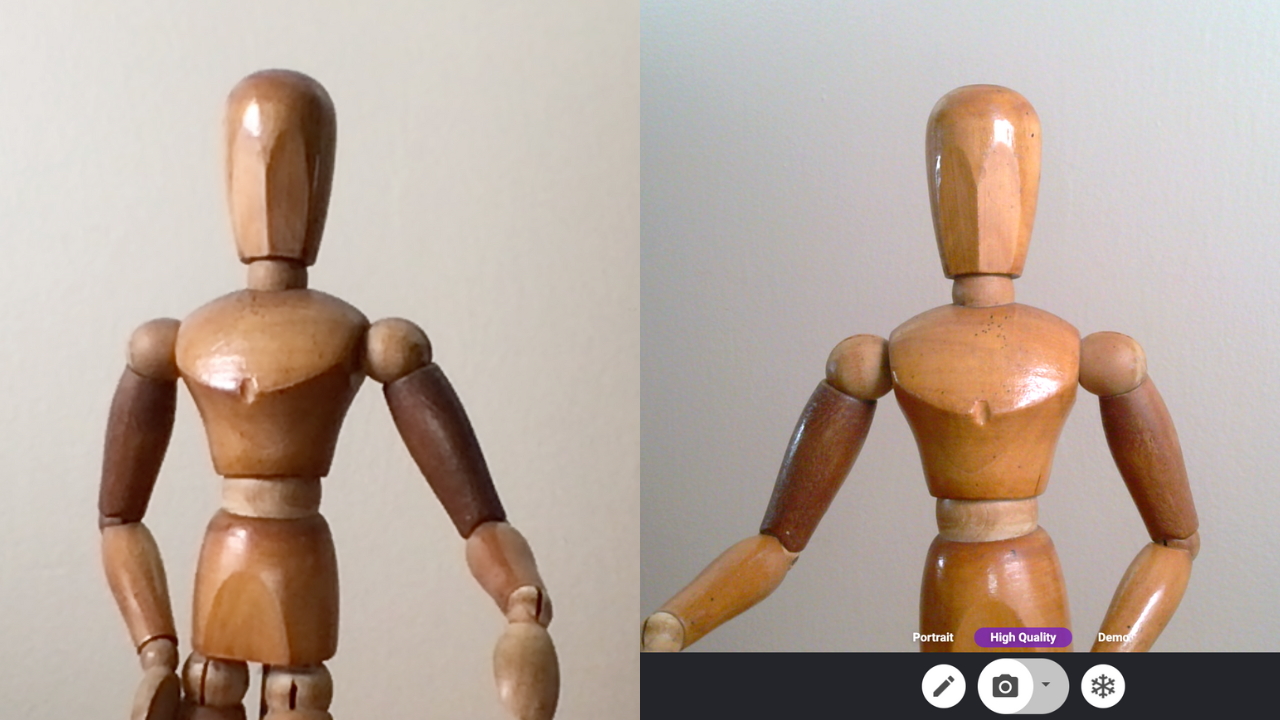 Screenshots showing the video quality of FaceTime on a MacBook (left) and BenQ ideaCam S1 Pro (right)
The portrait mode is ideal for video calls, and you can turn on its small ring light to help enhance your facial lighting. It also has brightness sensors that adjust the lighting according to the environment.
However, you probably should not buy the ideaCam S1 Pro merely to keep it mounted on a screen.
What sets the ideaCam S1 Pro apart is that it lets you switch between camera angles and shooting modes without losing focus or clarity. Besides the portrait mode, it allows for other video modes that a MacBook camera cannot facilitate.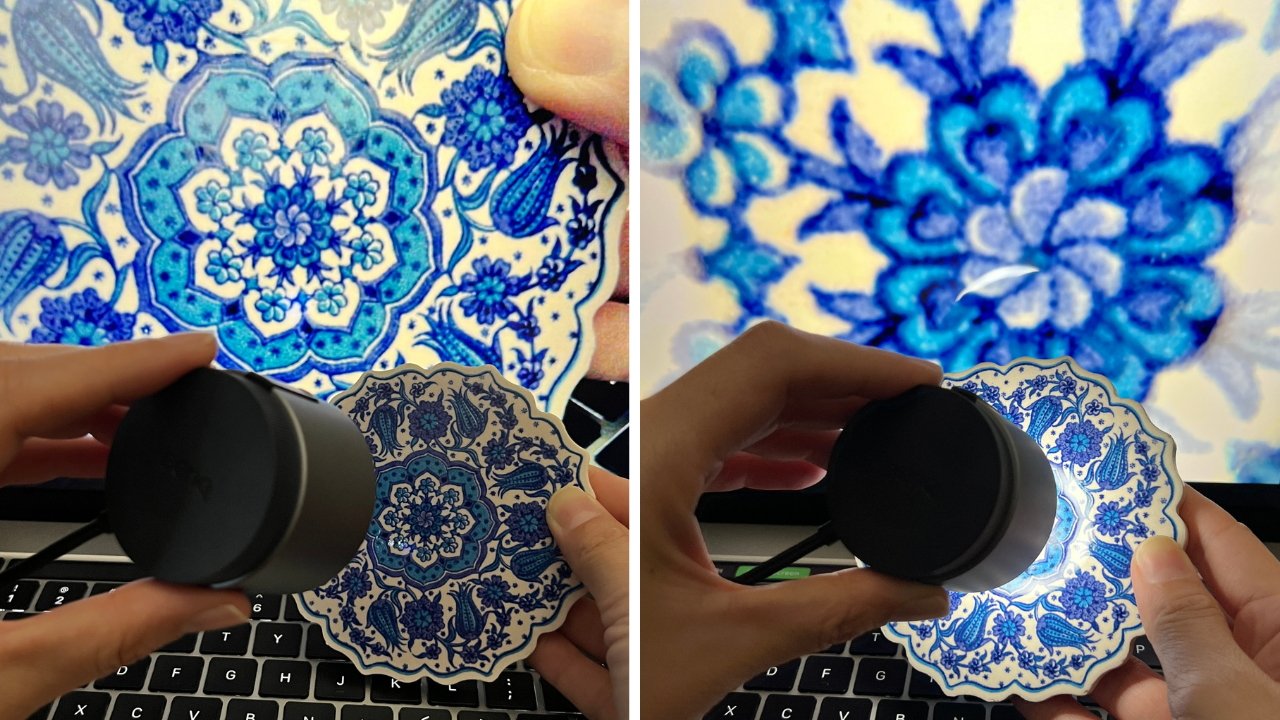 Left: ideaCam S1 Pro in hand-held mode. Right: ideaCam S1 Pro with macro lens and ring light
To use the webcam in hand, you can easily detach it from the mount and move it around. You can also turn on the ideaCam S1 Pro's ring light in hand-held mode to show objects clearly from any angle.
Another feature that makes this webcam suitable for product demonstration is the 15x glass macro lens. The lens attaches to the webcam by a magnetic ring, which makes it easy to put on and take off.
You will need a secure place to store it, as BenQ does not provide a case for the macro lens.
Of course, you could use your iPhone with Continuity Camera to move it around during a video call and zoom in if needed. That said, carrying around a small, lightweight camera is easier than an iPhone, and you might need your phone for other things during a video call.
The ideaCam S1 Pro also has a desk view mode that shows an overhead view of your desk, and all you need to do is tilt the webcam 90 degrees on the mount. The webcam will adjust the video orientation so that the screen will not be upside down and your viewers can see your desk correctly.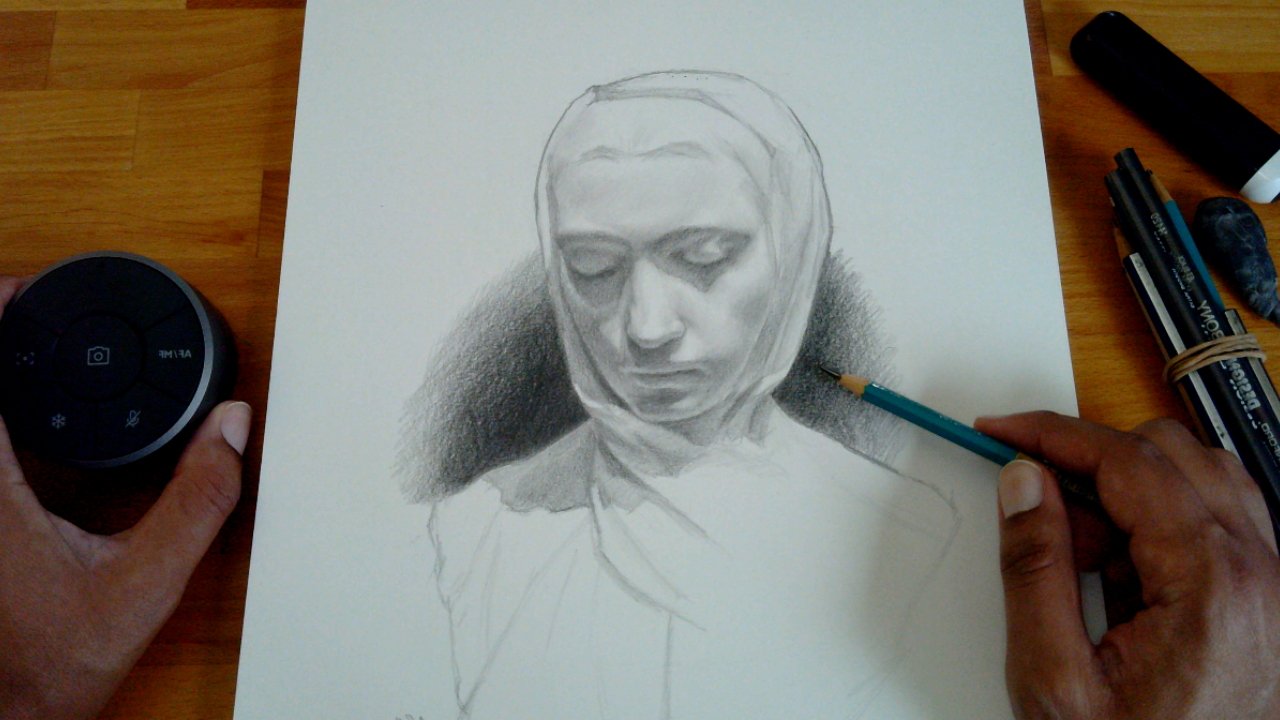 A screen capture taken with BenQ EnSpire web app in desk view mode -- even in low light, the video quality was decent
The desk view is convenient for demonstrating a product or teaching a technique. For example, an art director can effortlessly angle the camera to show rough sketches for a project.
In contrast, showing a desk view would be near impossible using a MacBook camera and would take some effort using an iPhone with the
Continuity Camera
feature.
BenQ ideaCam S1 Pro - usability
It was easy to set up the ideaCam S1 Pro. If you have a
Mac Studio
, you can connect the webcam via its USB-A cable and put it on your monitor. However, you would need an adapter if you're using a MacBook.
The webcam has a slot on its underside that secures it to the mount, but you can also attach it to a tripod stand. Since the webcam can be detached easily, you must be careful not to knock it off the mount.
The ideaCam S1 Pro mount can be attached to your MacBook, but because of its weight, you might be better off using a tripod to avoid damaging your MacBook lid.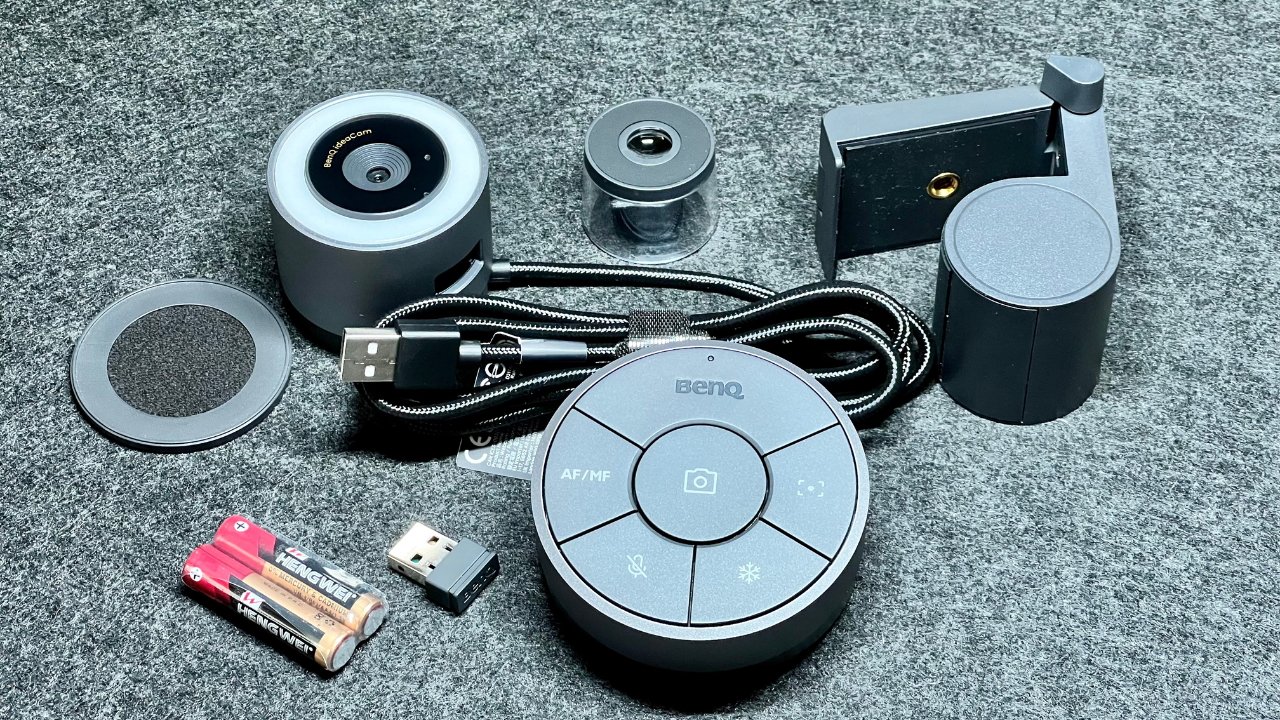 BenQ ideaCam S1 Pro comes with a mount, privacy cover, macro lens, remote control puck, two AAA batteries, and USB-A cable
You can use the ideaCam S1 Pro with various video conferencing programs without downloading additional software. For example, it was easy to start a Zoom meeting and to select ideaCam S1 Pro from Zoom's video settings without downloading any software.
To access additional features, you can use the EnSpire web app from the BenQ website without downloading the app. This web app has an intuitive user interface and provided more control during a video call, with functions like making keystone corrections and annotations on the screen.
If you need multiple camera angles during your video call, the EnSpire web app lets you enable the split-screen mode. The split-screen mode allows you to use two webcams simultaneously, such as the ideaCam S1 Pro and your MacBook's Webcam.
For added convenience, the ideaCam S1 Pro also comes with an EnSpire Control Puck to manage your video remotely.
This wireless device uses two AAA batteries which BenQ includes in the box. The EnSpire puck has a quality feel and is handy for selecting video settings quickly during a presentation.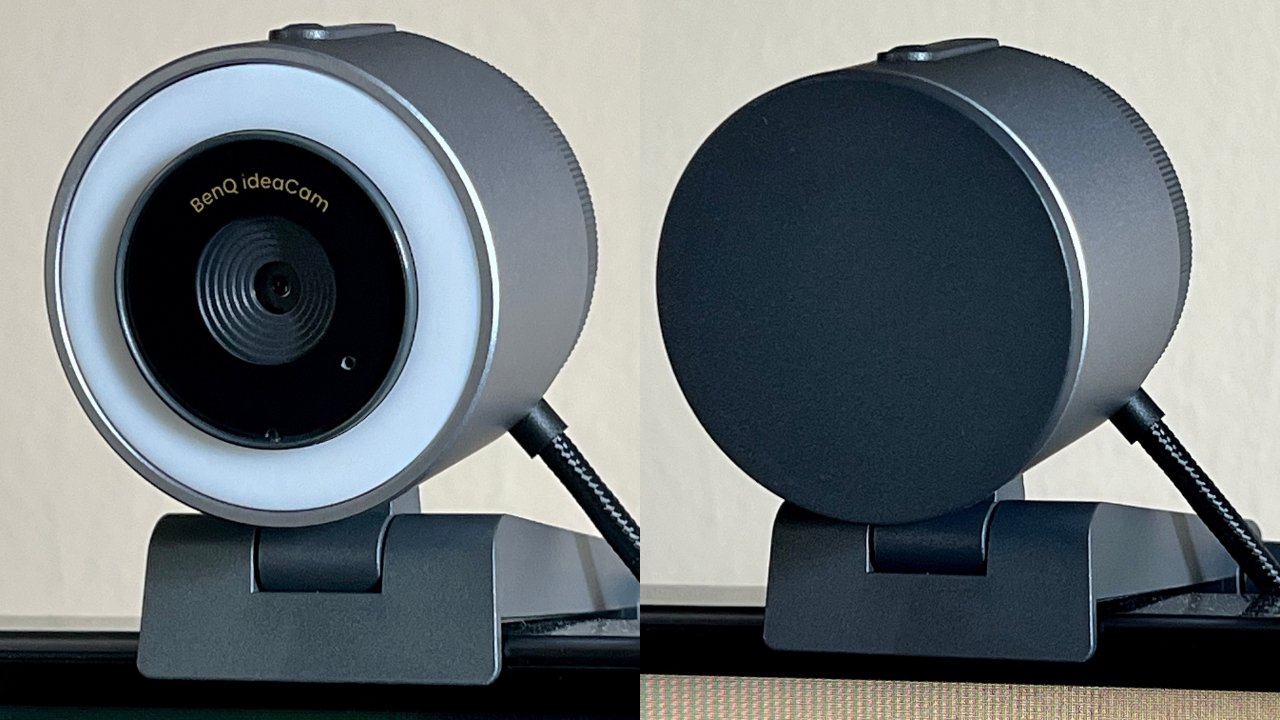 BenQ ideaCam S1 Pro mounts to a monitor and can be used with a privacy cover
When the ideaCam S1 Pro is not in use, you can attach the privacy cover to the webcam. The privacy cover has a powerful magnet that clings to the webcam, which did not budge or fall off even when the webcam was shaken vigorously.
Using the privacy cover can give you peace of mind, especially if you are concerned about turning on your video unintentionally.
The BenQ ideaCam S1 Pro delivered decent video and audio quality. Most notably, it was easy to use as a hand-held macro camera, and the desk view was convenient for demonstrations during a video call.
It can freely move, whether you want to show off products on your desk or teach a hands-on workshop.
BenQ ideaCam S1 Pro - pros


Easy setup


Versatile video modes


Macro video lens


Quality build


Remote control puck


Privacy cover


EnSpire web app for more features


BenQ ideaCam S1 Pro - cons


Detachable webcam - can be knocked off the mount if not careful


No storage case for attachments


The weighted mount may damage a MacBook lid


Rating: 3.5 out of 5
Where to buy the ideaCam S1 Pro
The ideaCam S1 Pro retails for $209, and you can get it directly
from BenQ
or from
Amazon
.
Read on AppleInsider