Apple still didn't give specific financial guidance, but hinted at what to expect for Q3
For three years running, Apple didn't provide specifics on what they expect for the next quarter, but chief financial officer
Luca Maestri
gave some color on what the company expects.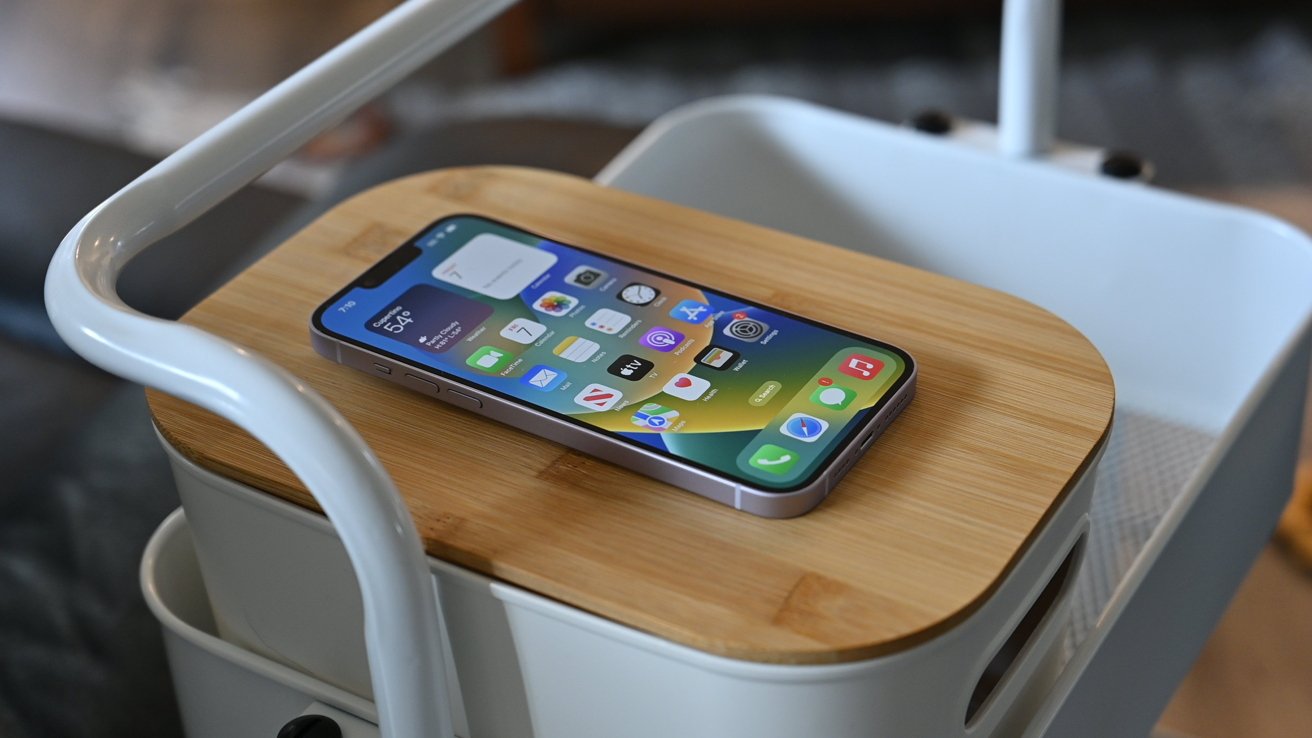 iPhone continues to be a driver for Apple earnings
Apple's Q2 earnings
beat expectations
with $94.8 billion in revenue -- a slight decline compared to Q2 2022. However, it is an improvement over the disastrous Q1, and it looks Apple will continue to see improvement through Q3.
During the Q2 earnings call held on Thursday, Apple CFO Luca Maestri provided some forward-looking guidance about Q3. Revenue is expected to trend similarly YoY to Q2 as long as the macroeconomic outlook doesn't worsen.
Foreign exchange continues to be a headwind at 400 basis points. Though Maestri says services should
grow similarly
to the March quarter, even with advertising and gaming headwinds.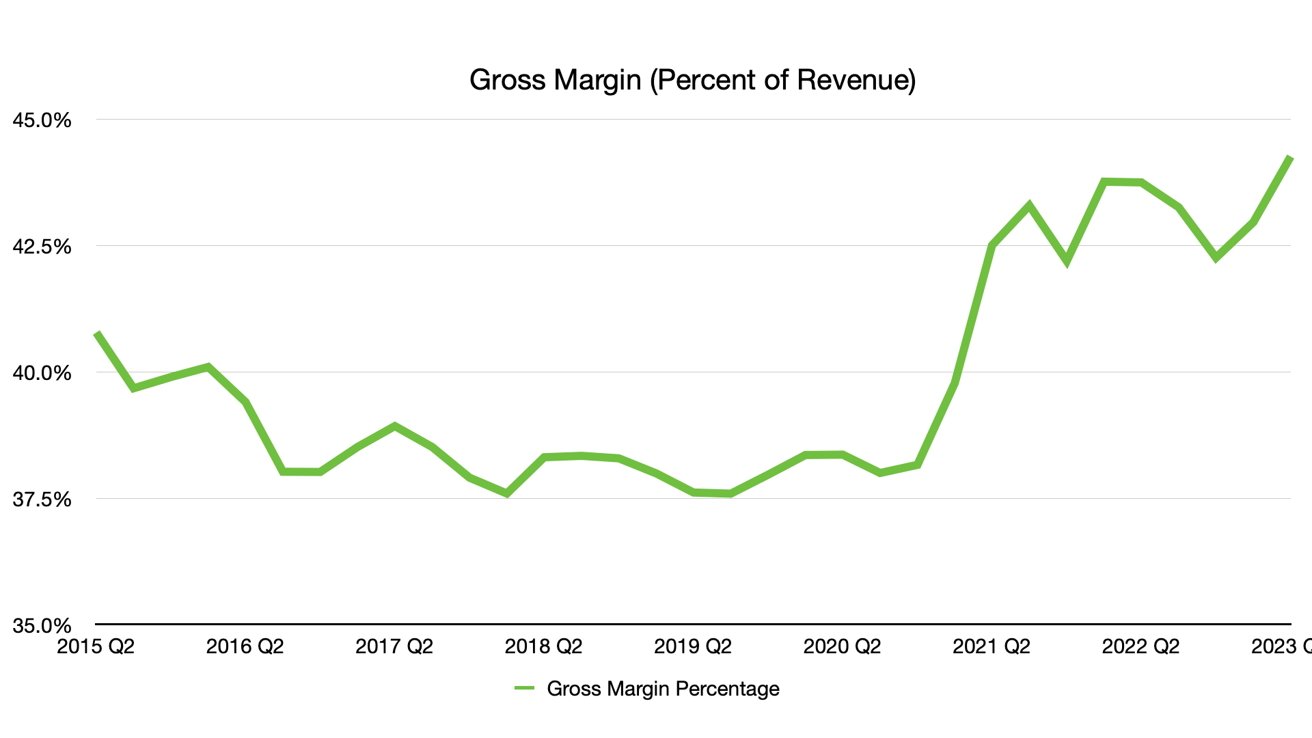 Gross Margin over time
Gross Margin for Q3 is estimated at 44% to 44.5%, and operating costs to range from $13.6 billion to $13.8 billion. Maestri says the strength of the Gross Margin can be attributed to a flat foreign exchange rate, which helps.
The economic downturn has caused the tech industry to stumble as customers seek to save money and hold onto products longer. Despite that, Apple's
iPhone
business continues to be strong, keeping the forward-looking numbers positive.
Read on AppleInsider