Best MagSafe wallets for your iPhone in 2023
Posted:
in iPhone
edited May 6
We round up -- and rank -- the best MagSafe wallet choices that you can use with your iPhone, featuring more card slots,
Find My
support, stands, and more.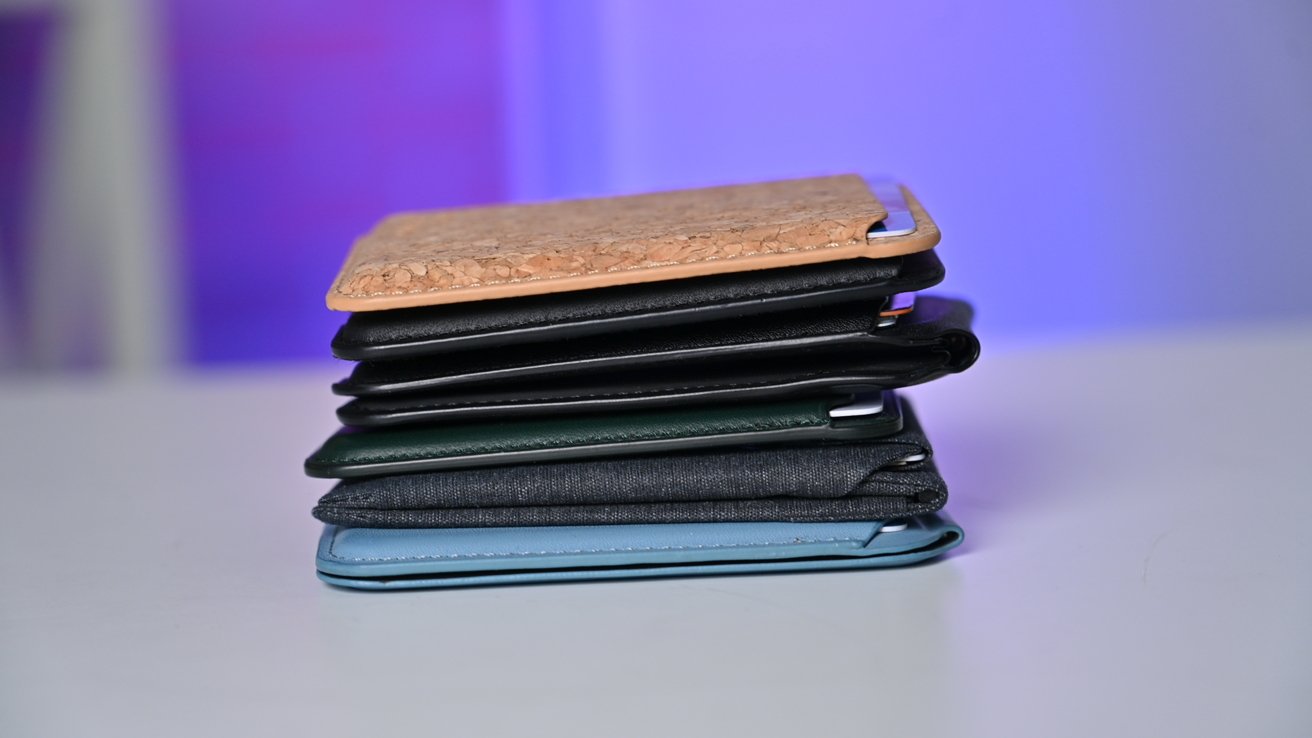 Best MagSafe wallets
We've tested countless
MagSafe
wallets and found seven that were our top choices. Four of them were honorable mentions, while three took the top honors.
As we tested the wallets, we looked for unique features, material, craftsmanship, ease of inserting and removing cards, and capacity. Here's what we found.
https://schema.org/
","@type":"VideoObject","name":"Best MagSafe Wallets for iPhone! ESR, Peak Design, Apple, & More!","description":"I round up the best MagSafe wallets for iPhone users with cool features like built-in stands, grips, large capacity, unique materials, and more! Which is your favorite MagSafe wallet?","thumbnailUrl":"
https://i.ytimg.com/vi/ly-M4p8dgks/sddefault.jpg
","uploadDate":"2023-03-15T16:52:44Z","duration":"PT8M47S","embedUrl":"
"}
Atom Studios: Honorable Mention
Atom Studios makes our list as an honorable mention for its unique use of materials. For example, it has cloned Apple's MagSafe wallet but uses eco-friendly cork rather than leather.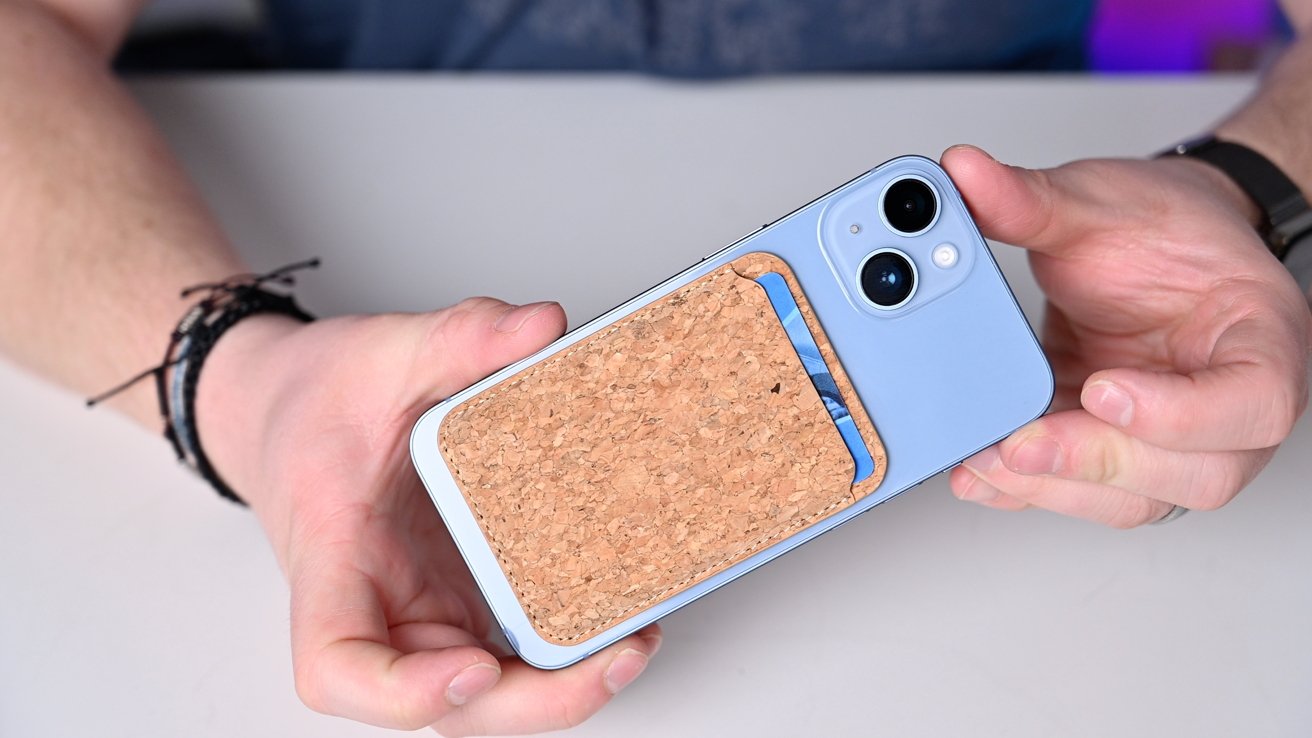 Cork MagSafe wallet from Atom Studios
The wallet looks unlike any other and is sure to stand out. The cork is soft but has a fabric lining that helps increase its durability.
It can still hold two cards and has a slot in the back to help remove them. Grab it for
$34.99 from Atom Studio's website
.
Mujjo: Honorable Mention
Mujjo makes some of our favorite leather
iPhone
cases, but they never supported MagSafe. With their
iPhone 14
lineup, they do.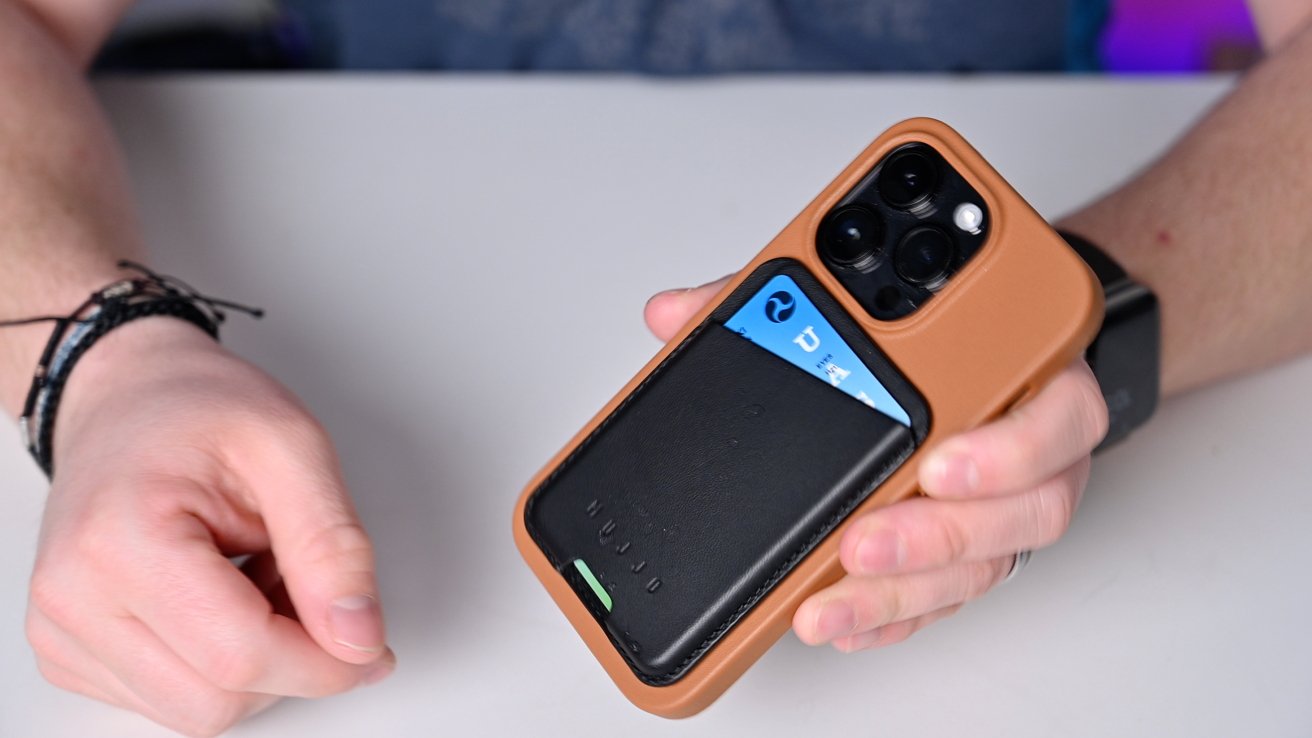 Mujjo MagSafe wallet on the new Mujjo cases
To go with the cases, they launched their own MagSafe wallet. Its MagSafe wallet uses high-quality Ecco leather that develops a unique patina over time.
The Mujjo wallet can hold up to three cards, all of which can be removed thanks to the hole on the back and the extra divot on the bottom.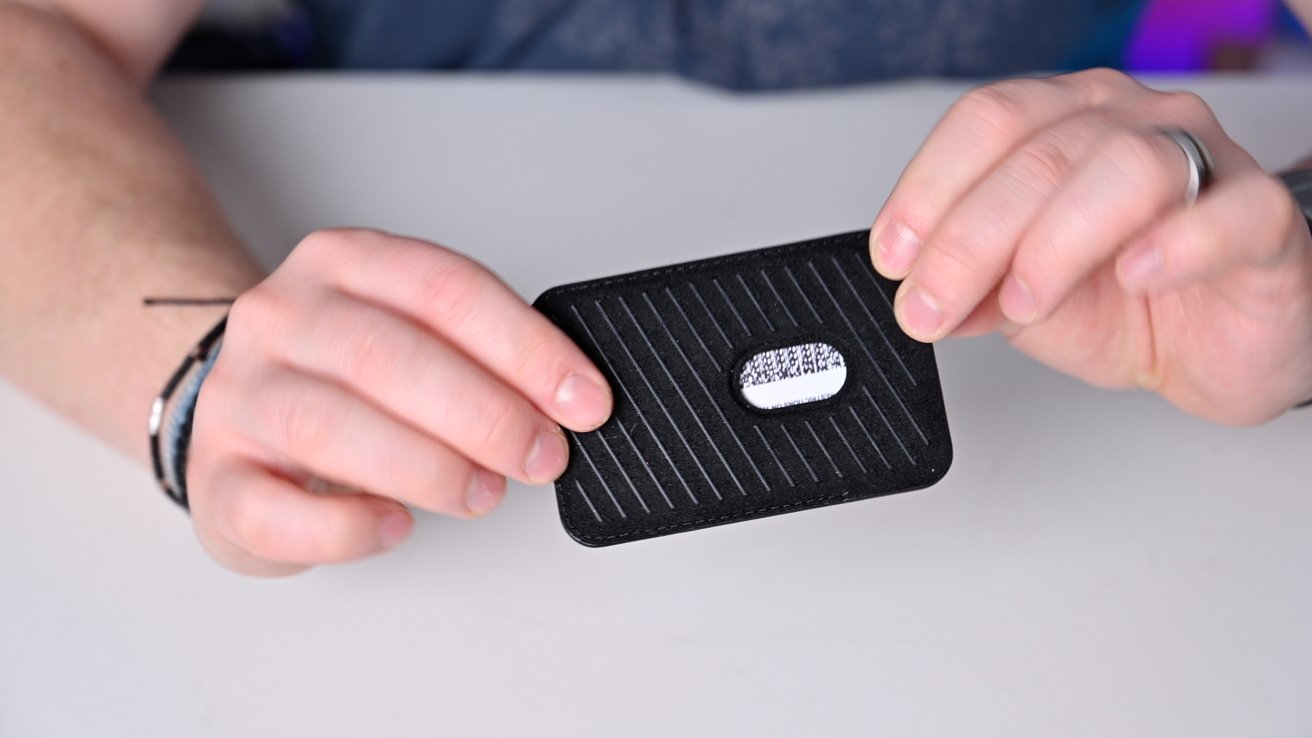 Silicone grips on the back of the Mujjo wallet
Silicone stripes grace the microfiber-lined back panel, which helps it stay put while mounted on your iPhone.
Pick one up in black, tan, or Monaco Blue from
Mujjo's website for $44
.
Moft: Honorable Mention
Moft has two styles of MagSafe wallets, both of which can double as stands.
One pops up
and uses additional magnets to act as a stand or a grip while the other swings up as a stand.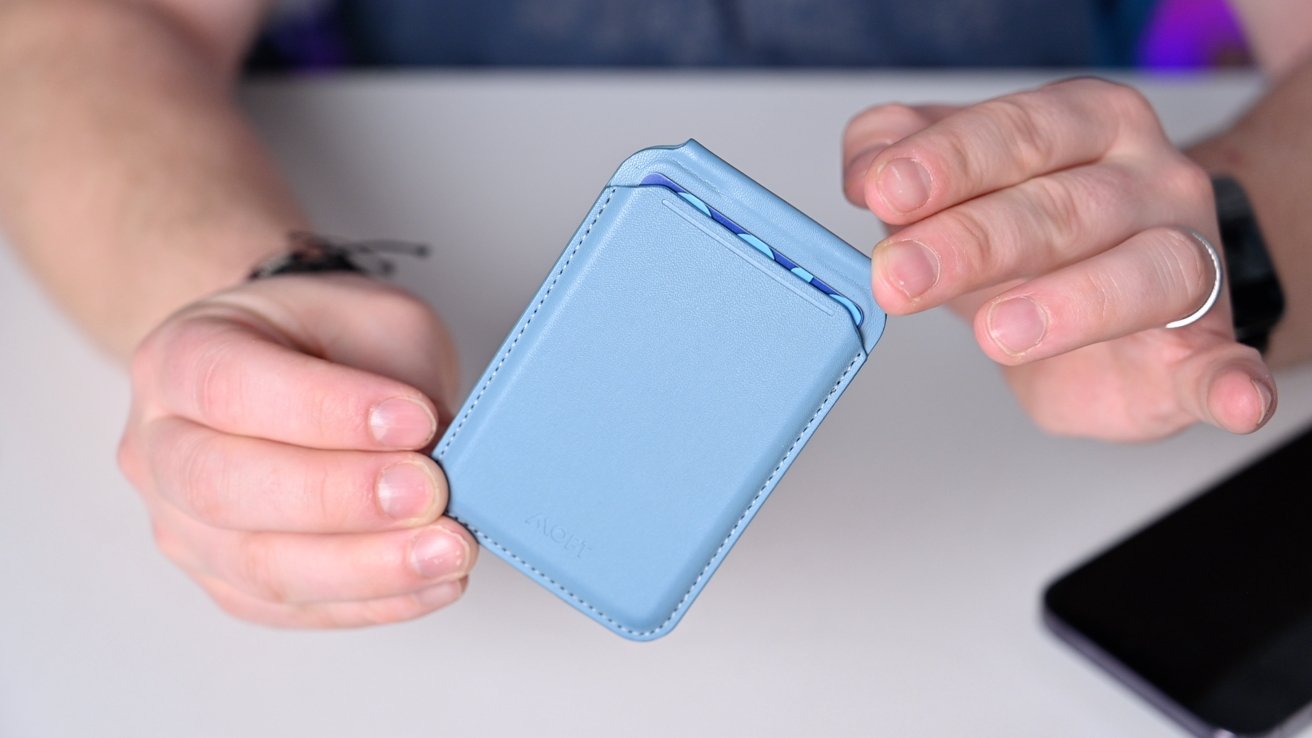 Moft Flash MagSafe Wallet
We prefer the latter because of its simple and useful design. Moreover, it comes in a light blue color that matches the latest iPhone 14 quite well.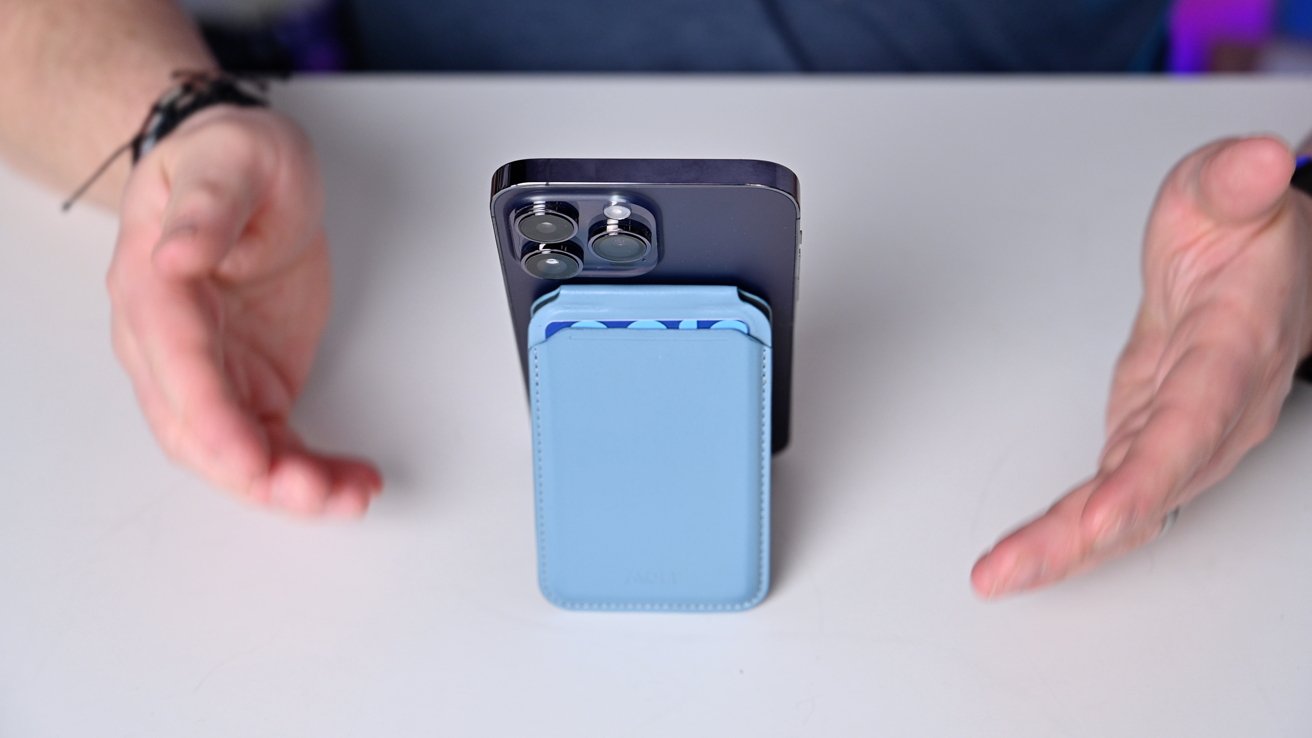 Moft Flash MagSafe Wallet is a great stand
The stand works both vertically and horizontally. It has enough grip to hold onto the hefty iPhone 14 Pro Max.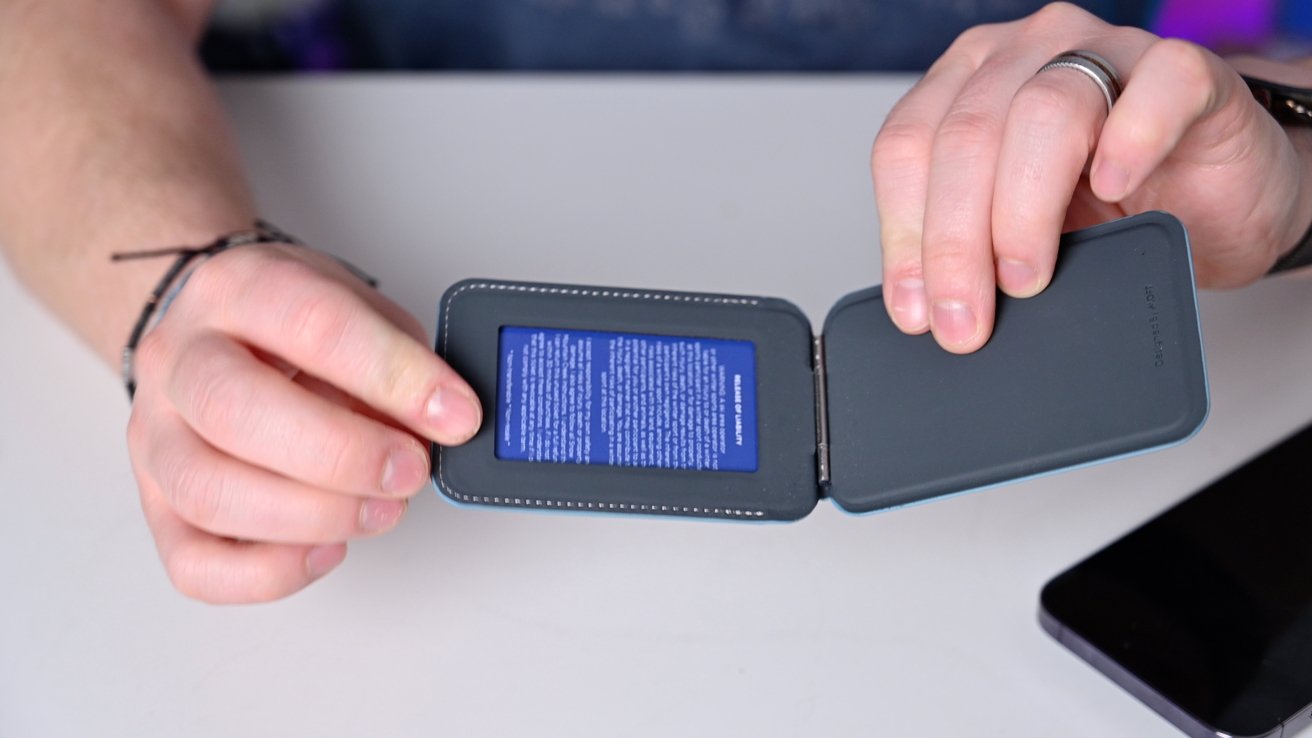 Moft Flash MagSafe Wallet has easy card access
You can buy one in four colors of vegan leather for
$34.99 from Moft's website
.
Bullstrap: Honorable Mention
Bullstrap's wallet lacks any unique features, but it is a pretty-looking clone of Apple's MagSafe wallet. Apple has a more high-fashion feel, while Bullstrap goes more rugged.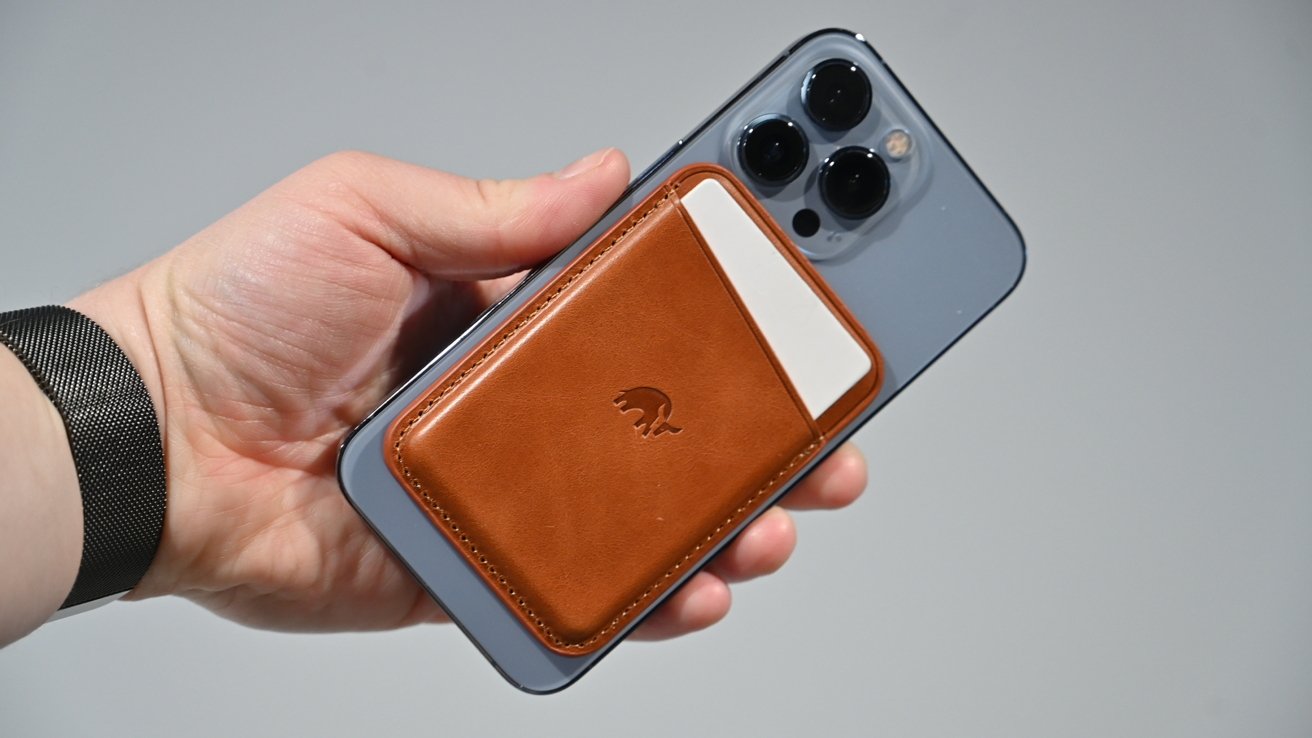 Sienna Bullstrap MagSafe wallet
Our model is in a Sienna Brown, but the Bourbon color also looks great. They have less of a finish and are more prone to wear than some of the other cases, and we consider that a feature rather than a detriment.
Pick up one for yourself from
Bullstrap's website for $54.99
.
Apple: Third Place
Despite being the creator of MagSafe, Apple's wallet doesn't get top marks in our roundup. However, it does get into our third-place slot.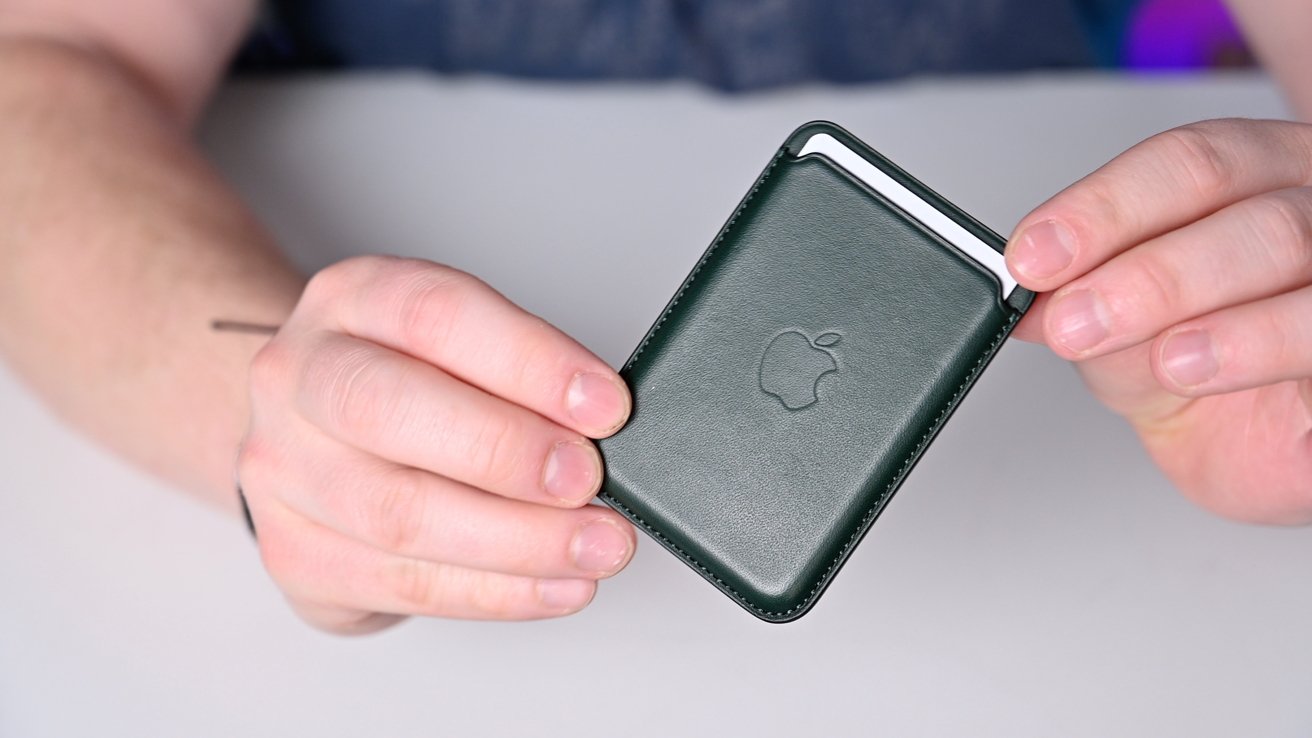 Apple's official wallet
It's a rather basic wallet with minimal functionality that is surpassed by our top two selections. It has a thumb hole on the back to remove cards, and it can safely fit two cards on the inside.
Depending on the cards, you may fit three, but we've always found it a bit too tight to quickly get access while at a point of sale.
Detachment alert
The second-generation Apple MagSafe wallet does work with Find My in a limited way. You will receive a detachment alert when the wallet gets removed from your phone.
While at home, you won't see the alert. But, anytime the wallet comes off and you're outside your whitelisted address, a popup will inform you the wallet has fallen off or was left behind.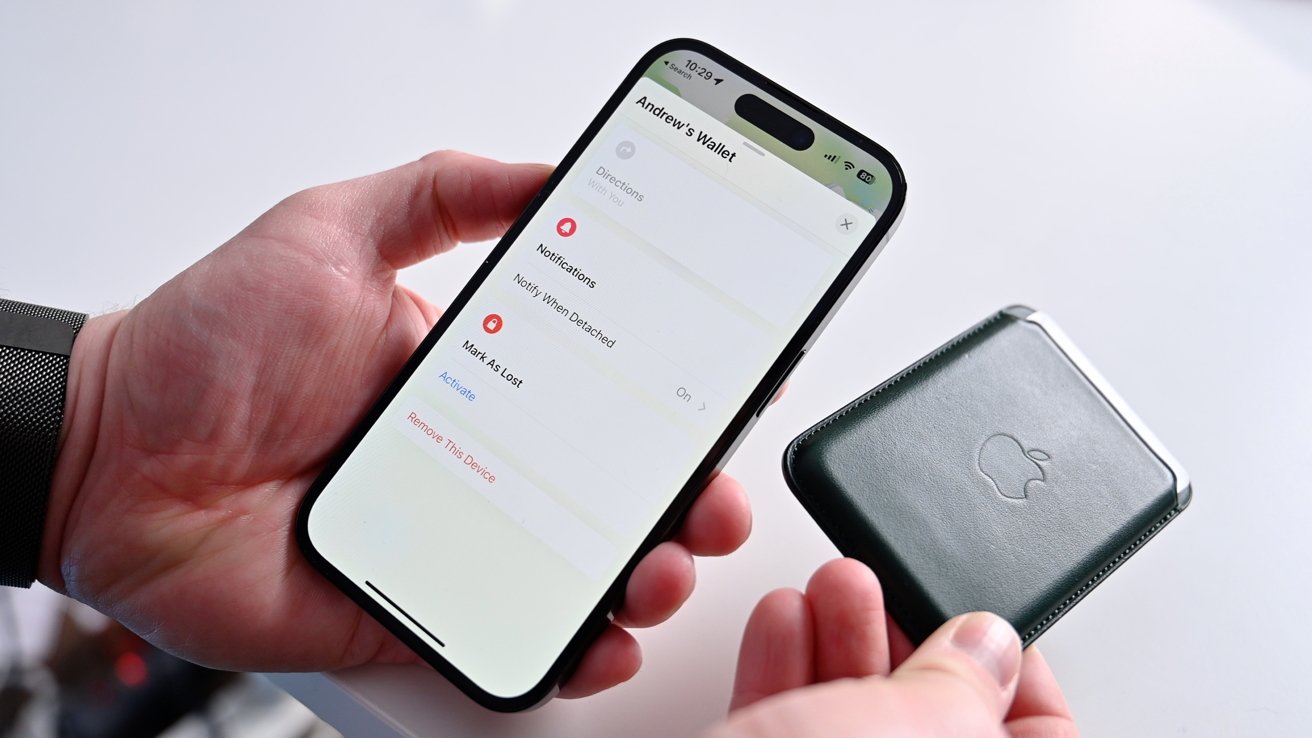 Apple Wallet in Find My shows the last attached location
In the Find My app, you can mark the wallet as lost so that if someone else comes upon it, they can get your information, but otherwise, that's the extent of Find My support.
Pick up Apple's official MagSafe wallet
on Amazon for $59
.
Peak Design: Second Place
There's no wallet on the list like Peak Design. It doesn't use the same design that so many others use but instead looks like a little pouch on the back of your phone.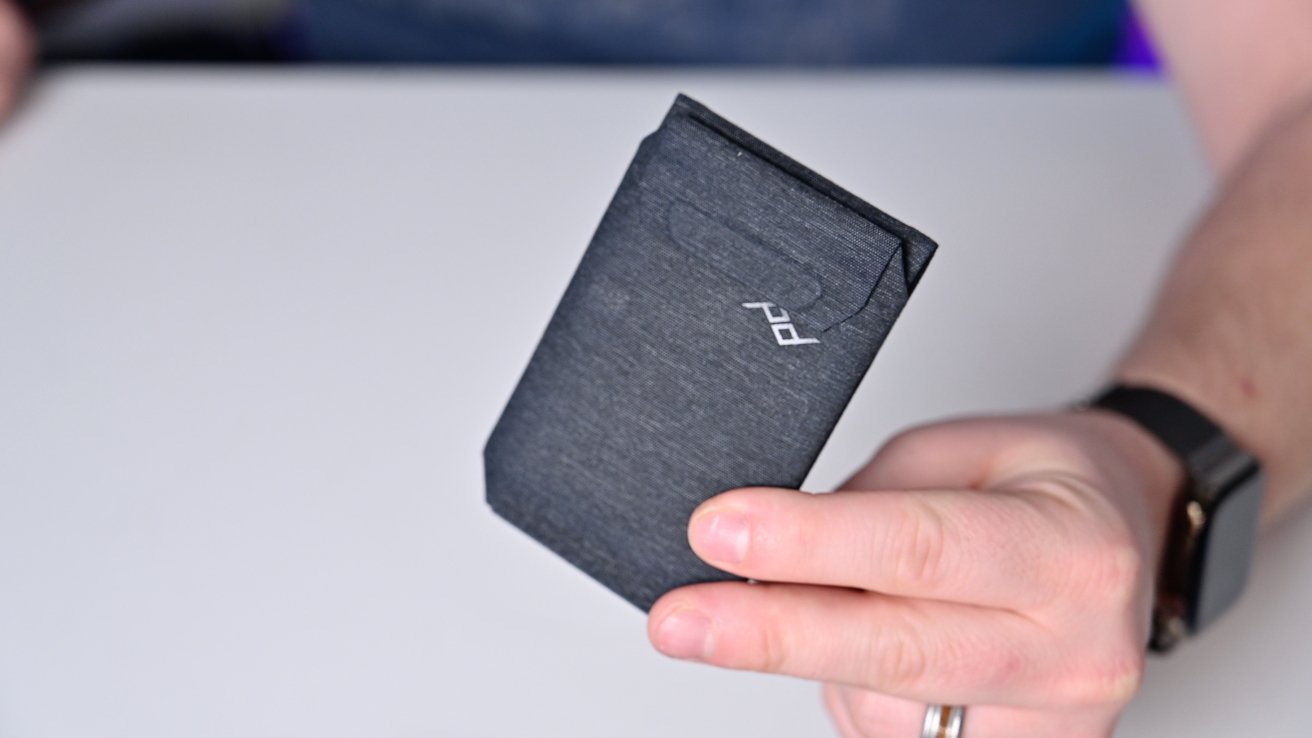 Peak Design Mobile wallet
It's formed from the same durable, technical material Peak Design uses on iPhone cases. We love the heathered grey aesthetic that differs from the usual leather and faux leather that most other cases use.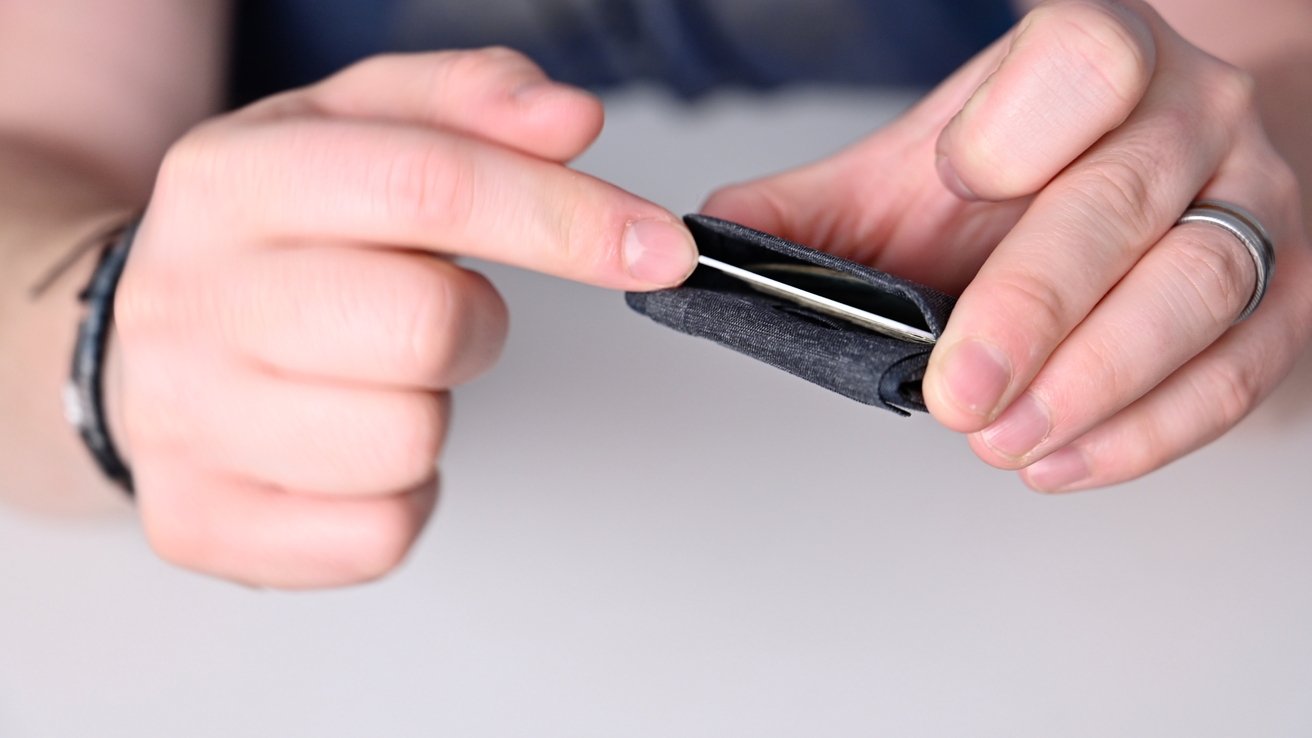 The Peak Design Mobile wallet has plenty of space
The pouch secures via a magnetic flap. It is very secure and much easier to access the cards within than a small finger hole in the back.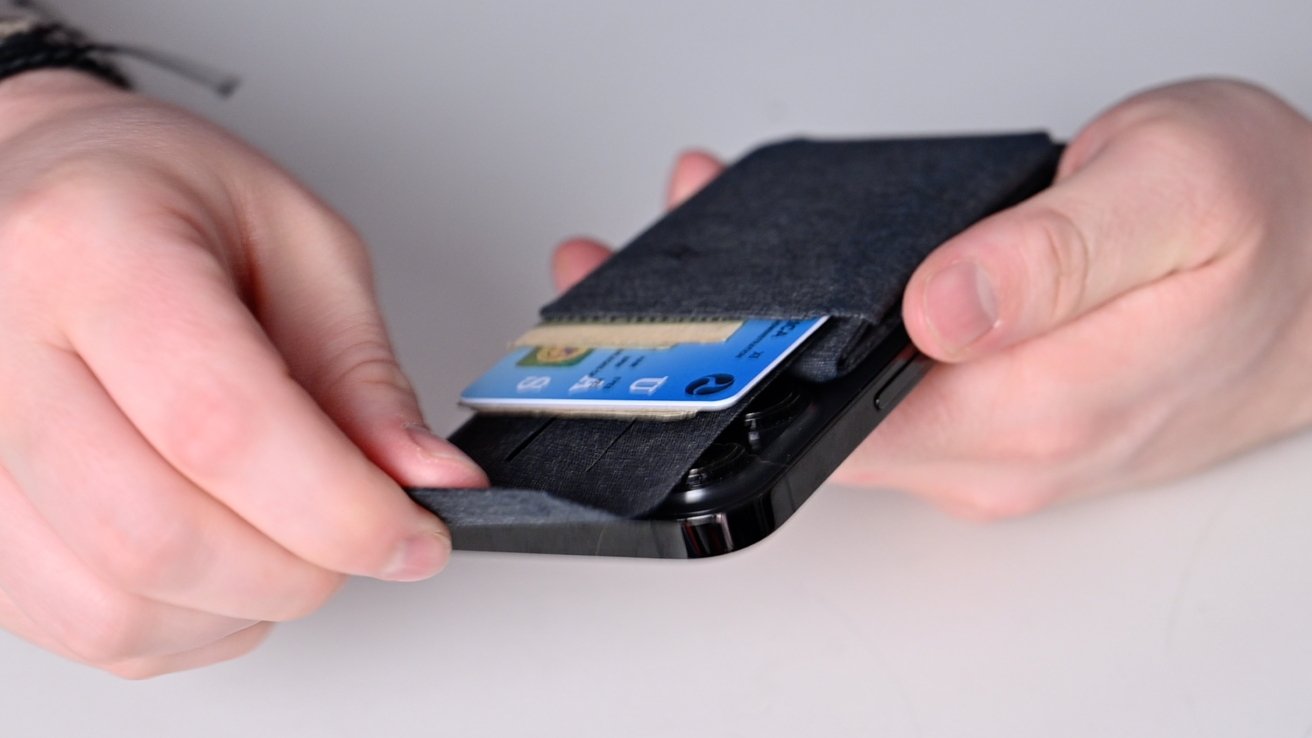 Get easy access to the Peak Design Mobile wallet
Not only does the flap secure your cards, but it also acts as an easy-pull tab that will eject the wallet's contents. When you tug at it, a clever internal mechanism causes the cards to emerge by half an inch, making them easy to grab.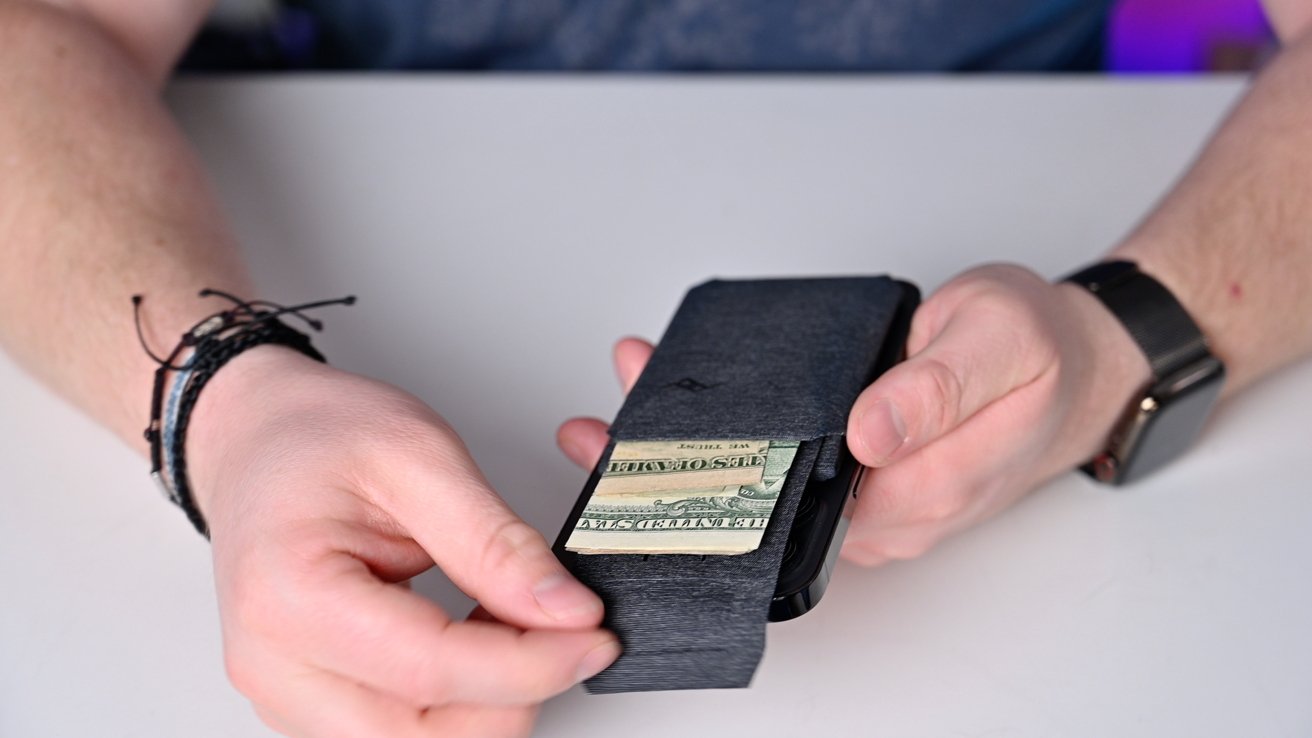 Hold cash in the Peak Design Mobile wallet
As a bonus, you can hold more than credit cards and your ID because of the ejection feature and pouch design. You can slot in business cards or cash as well.
This is easily the largest MagSafe wallet we've tested. Not by the physical size but by how much it can hold within. You can probably fit 6-8 cards, depending on their thickness.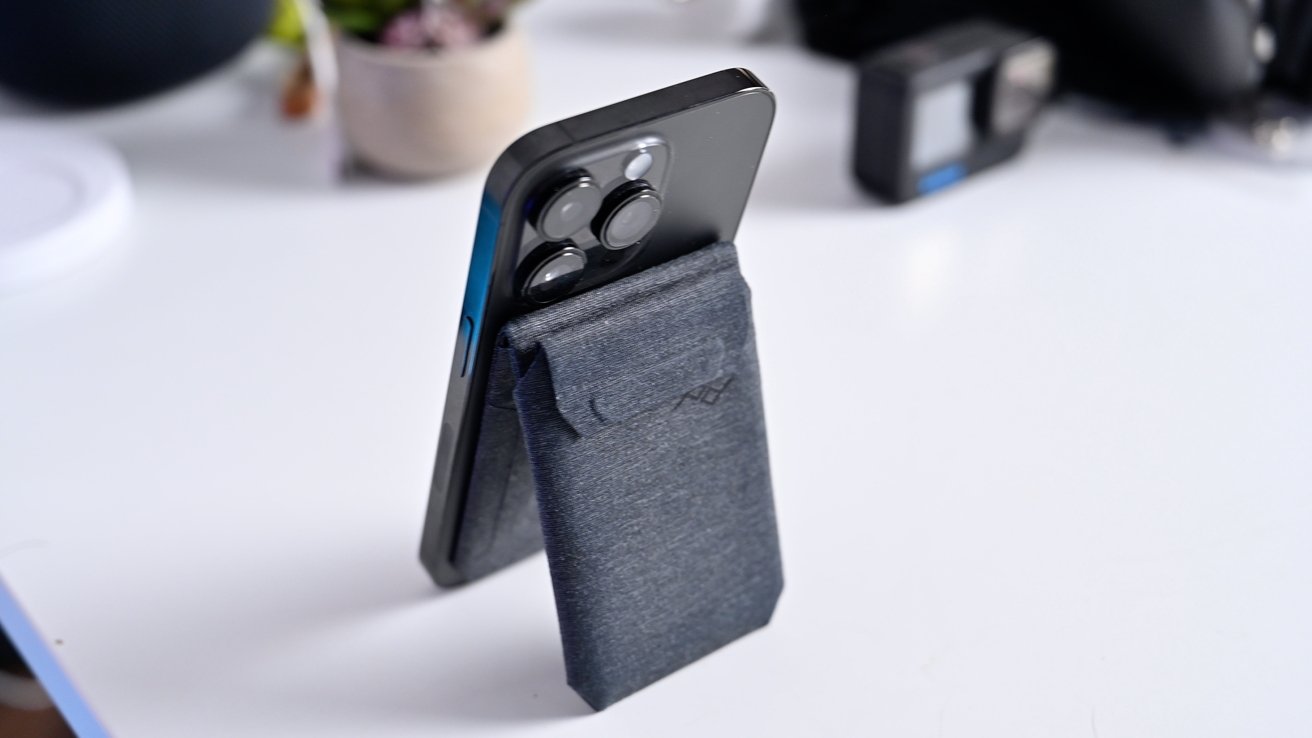 Use the Peak Design Mobile wallet as a stand
If that wasn't enough, the Peak Design wallet also can act as a stand. It folds open to hold up your iPhone in portrait or landscape orientations.
Find the Peak Design Mobile Wallet
on the company's website for $59.99
.
ESR: First Place
Rounding out the list as our current favorite MagSafe wallet, we have the newly-released ESR Geo Wallet & Stand.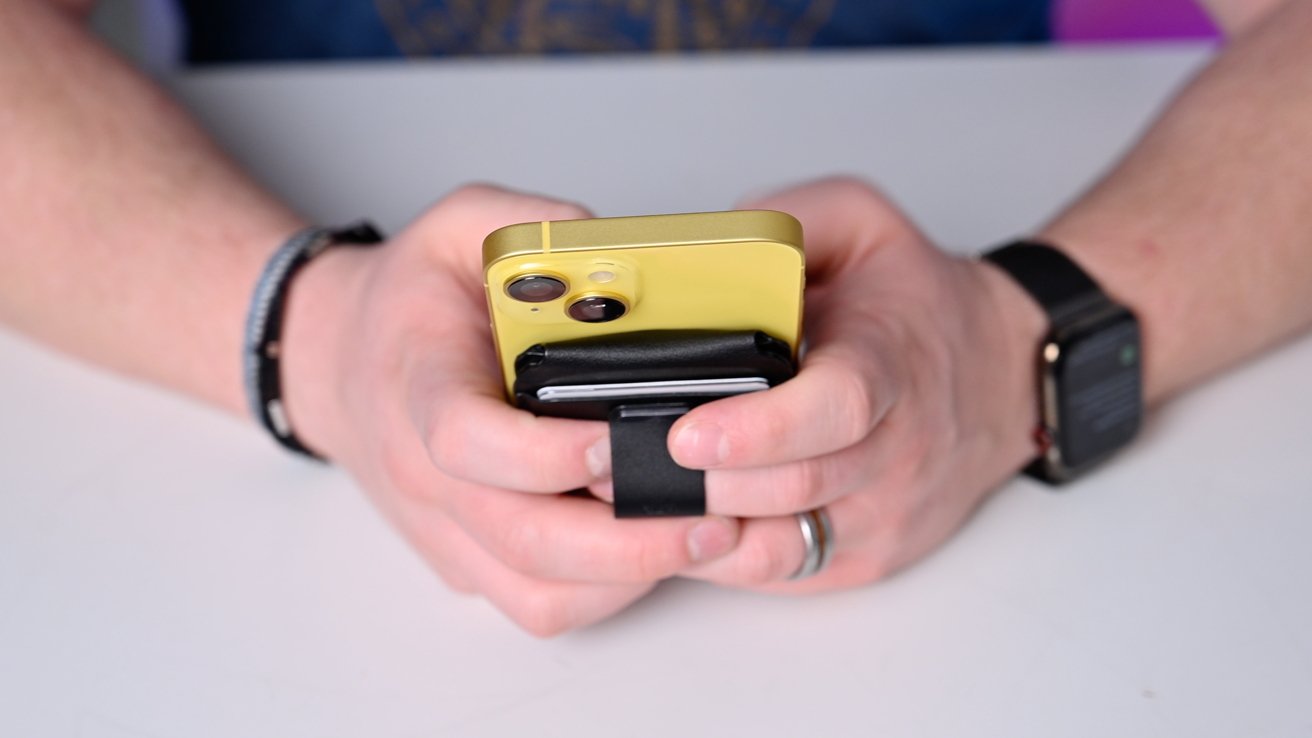 ESR Geo Wallet & Stand has a built in grip
This isn't the smallest of the wallets but is -- by far -- the most functional. On the back of the wallet is a pop-out finger loop to help secure your phone.
It's almost like a PopSocket but built into a wallet. When you don't need it, it sits flush into the back.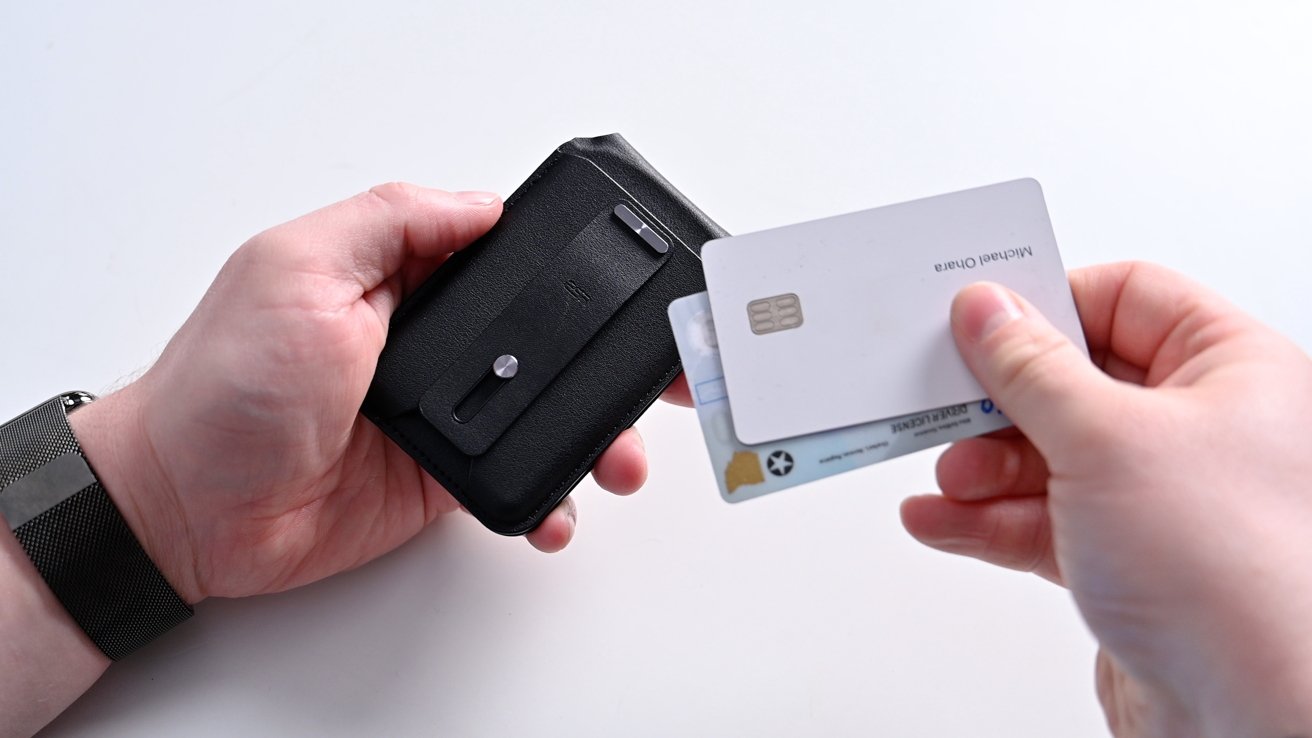 Hold up to three cards in the ESR Geo Wallet & Stand
ESR designed its wallet to fit three cards, which for most, is the perfect amount. You could store a credit card, debit card, and an ID, or perhaps a payment card, an ID, and a metro pass.
Whatever combination, three seems ideal, and they fit perfectly. A recession at the bottom is cut away so you can push the cards up and pull out.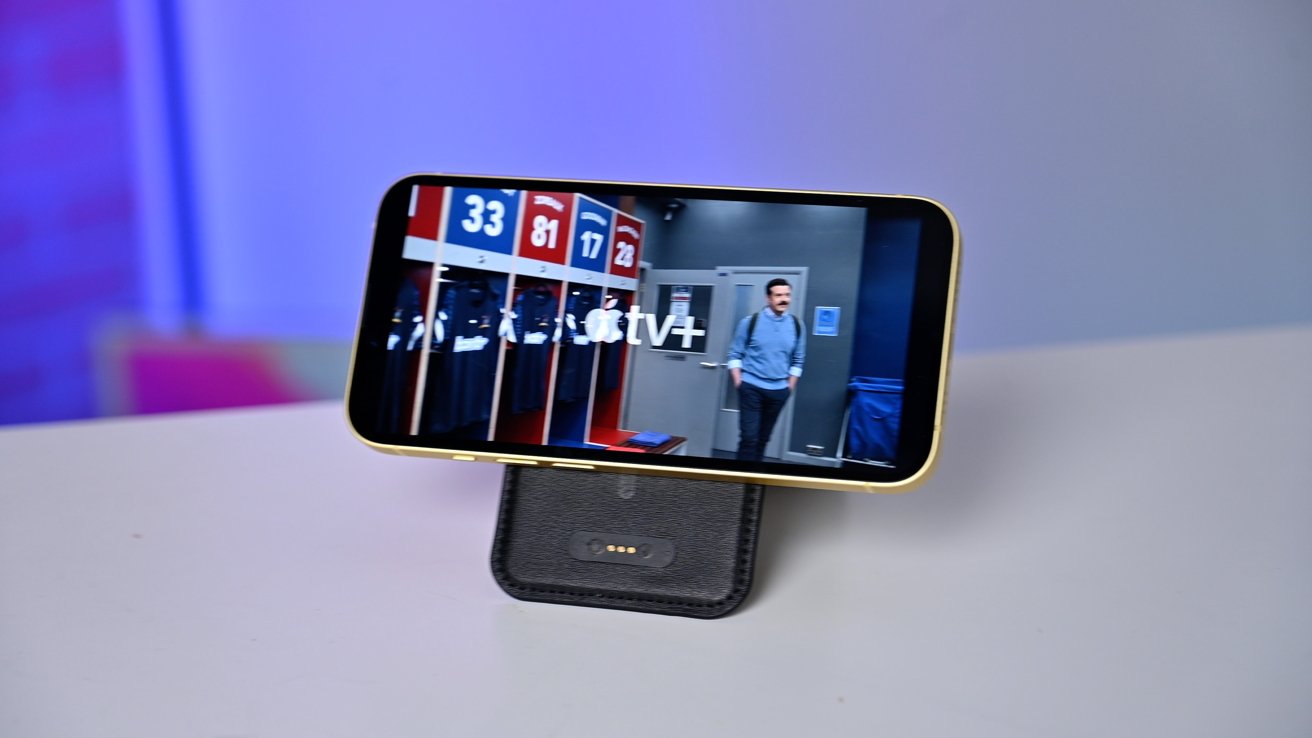 Using the ESR Geo Wallet & Stand as a horizontal stand
Like many others, the ESR Geo Wallet & Stand does, shockingly, act as a stand as well. It pivots out and works in either orientation.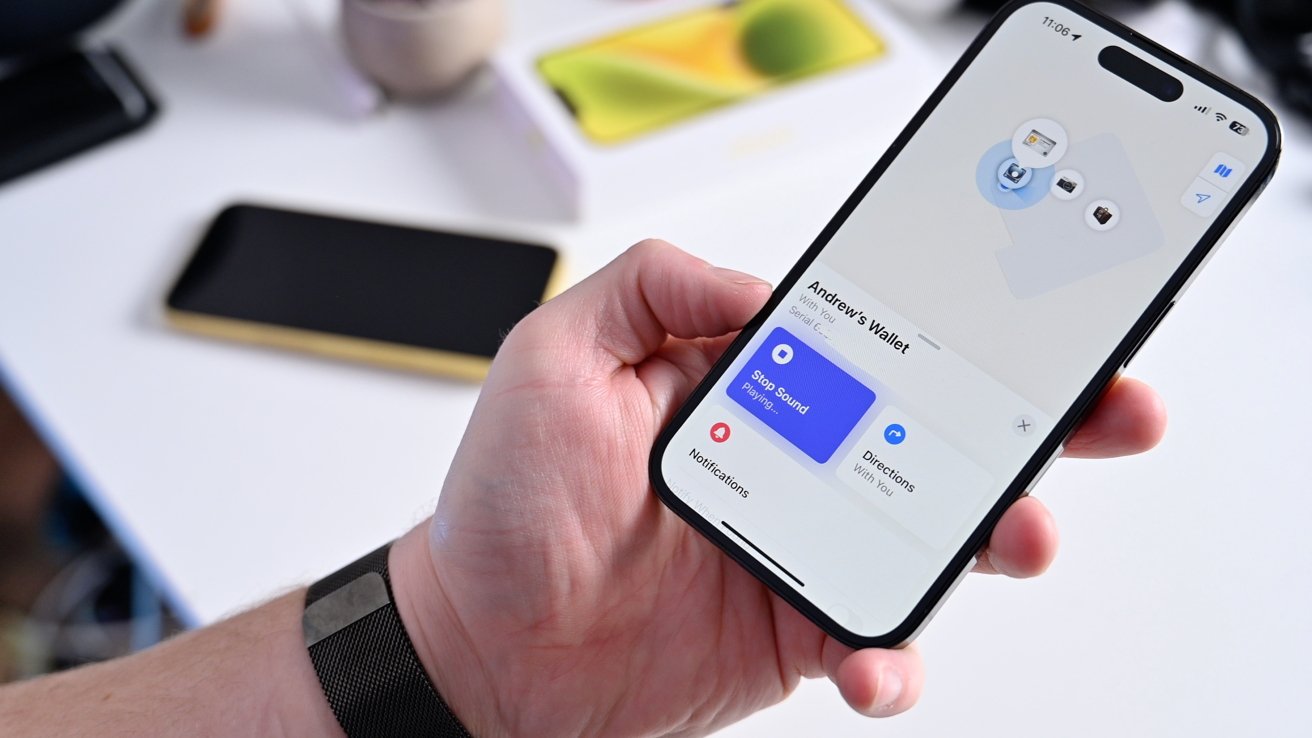 ESR Geo Wallet & Stand works with Find My
Most unique, and why it tops our list, is its full support for Find My. Not even Apple supports Find My to this degree.
The ESR wallet is a full-on
AirTag
replacement with Bluetooth tracking, left-behind alerts, and a built-in speaker to help you find it. It is incredibly robust and helps ensure you never misplace your wallet.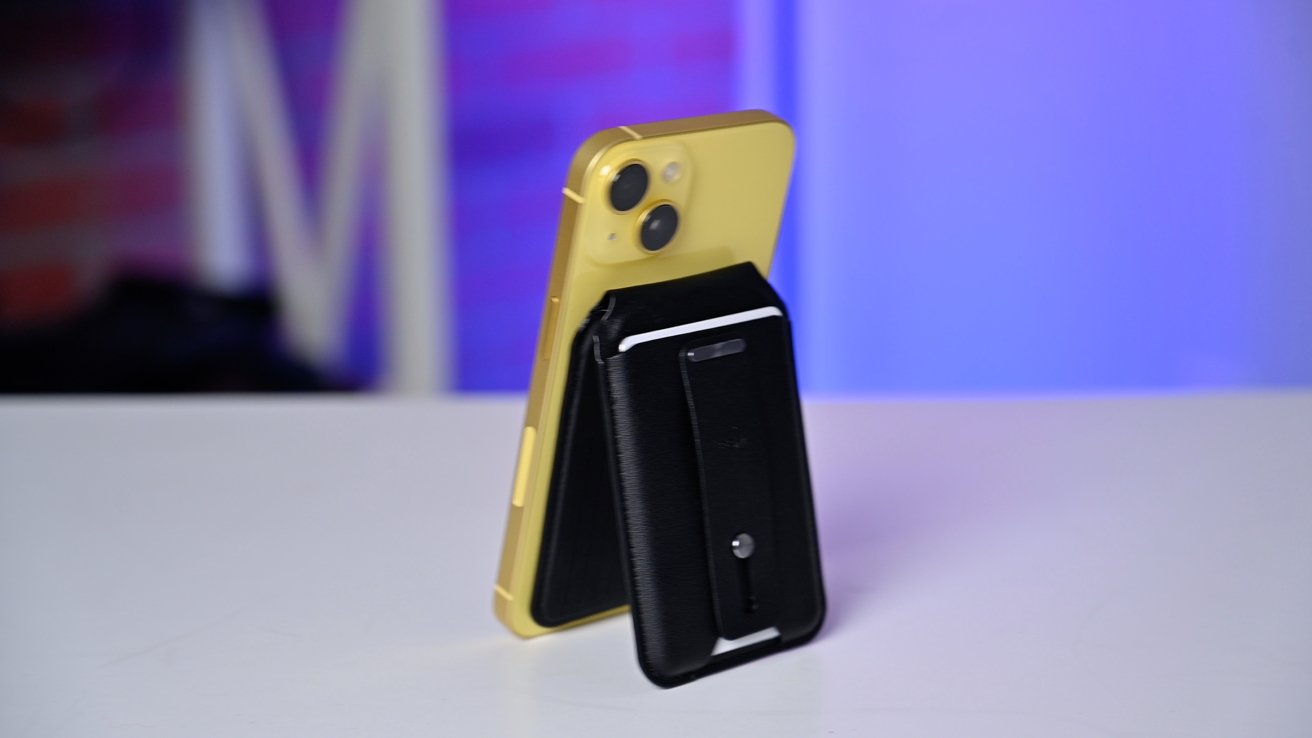 ESR Geo Wallet & Stand
Comparatively, the ESR Geo Wallet & Stand is quite affordable. You can
buy it from ESR for $39.99
.
Read on AppleInsider