Bellroy Laptop Caddy review: Well designed MacBook protective sleeve
Bellroy's new Laptop Caddy enables people to carry chargers, cables, pens, and other small accessories without a bulky bag -- an ideal MacBook sleeve for minimalists.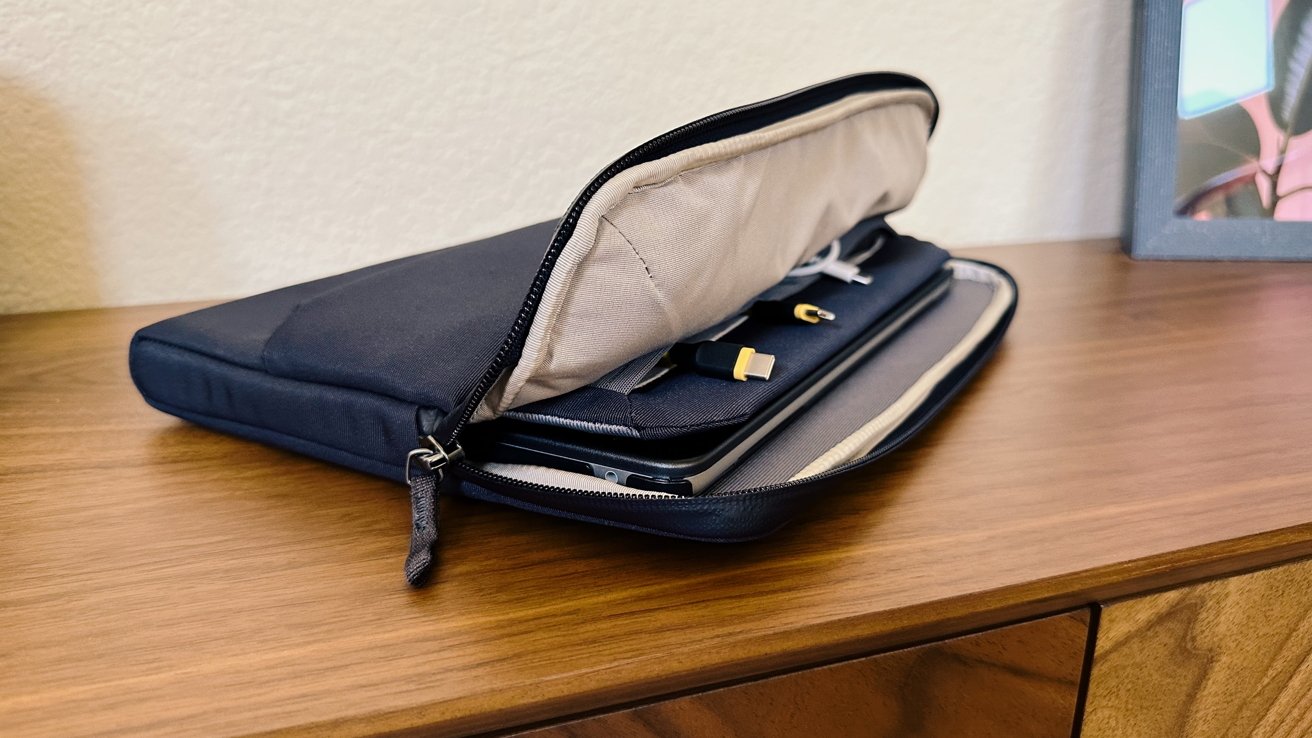 Bellroy Laptop Caddy
As far back as mainstream consumers were purchasing laptops en masse, there have been laptop sleeves. Often they were neoprene or some other cheap-feeling material.
Laptops have come a long way, but the sleeves remain an afterthought. That's why we were so intrigued by this Laptop Caddy from Bellroy.
Almost no one carries a laptop without its charger, no matter how long the battery on Apple Silicone Mac lasts.
The Laptop Caddy provides extra room for at least a wall charger and cable. A seemingly perfect protective carrying solution for certain people.
A laptop sleeve for hoarders or a bag for minimalists
The Bellroy Laptop Caddy isn't a complicated product. It features a compartment for a 14 or 16-inch laptop, depending on the model you buy.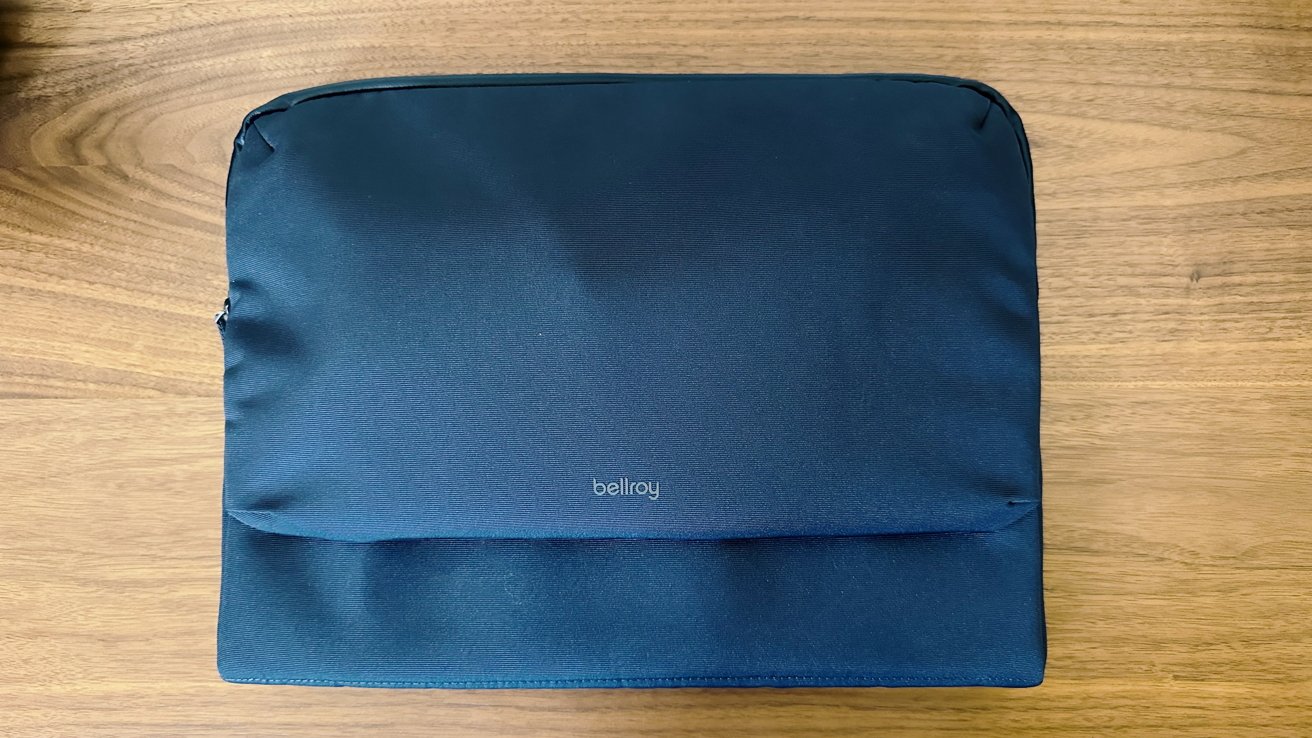 14-inch Laptop Caddy
It has a front, fold-down pocket for larger items, and two stretchy mesh pockets on either side of two pen slots.
The zipper cover and fabric are water resistant, the internal lining has a soft touch feel, and contains no leather.
Ultimately, it's a laptop sleeve for people who just need to carry a little more. Or, it can replace a small bag and be the only carrying case they need for their laptop.
For people who want a sleeve for added protection and still intend to put the sleeve in a backpack, Bellroy has other products that are probably a better fit.
Carrying the Laptop Caddy
Normally we carry a commuter backpack with our work gear when we visit a local cafe. This time we opted for only using the Laptop Caddy to see how it did solo.
There are no handles or straps on it, but it wasn't hard to hold. After we set up our MacBook Air at a table we folded back the front pocket to see the items we had inside.
That functionality provided quick access to a paper notebook and pen as well as a cable and Shargeek external battery.
The fold-back flap stayed mostly open
Unfortunately, the front pocket flap didn't fold back completely. It usually ended up sticking straight up, which was fine, if not slightly inelegant.
It's a shame we couldn't fit a pair of over-the-ear headphones into the Laptop Caddy, but we suppose the line had to be drawn somewhere. On the other hand, it did hold nearly any wireless earbuds we wanted to bring.
Using only a laptop sleeve with a large pocket is great if you can make it work. While we probably won't switch to this minimal sleeve lifestyle full-time, this product makes it easy to enjoy sometimes.
Is the Bellroy Laptop Caddy worth buying?
The Bellroy Laptop Caddy is a wonderful product. But it has a specific type of consumer in mind and aims to address their needs completely.
The space available for a wall charger, cables, pens, and other accessories was generous, without being bulky. We loved its size for what it was.
Side view of the Laptop Caddy
Bellroy always does a great job with its materials and the Laptop Caddy was no exception. We loved how it felt and that it provided water resistance for light rain or drink spills.
Its price point could be seen as a little steep, but the product itself had few faults.
Bellroy Laptop Caddy - Pros
Decent sized pocket while remaining compact overall


Water resistant material


Fold-back front flap
Bellroy Laptop Caddy - Cons
Wished the folding flap would have folded more


Not sure two pen slots were needed
Rating: 4 out of 5
Where to buy the Bellroy Laptop Caddy
This case is available for purchase at
Bellroy
starting at $75 for the 14-inch model and $85 for the 16-inch model.
Read on AppleInsider