iPad shipments more than doubled in China for Q1 versus 2022
Posted:
in iPad
edited May 23
A new analyst report shows Apple doubled shipments of the
iPad
in China for the first quarter of 2023 when compared to the same time period in 2022.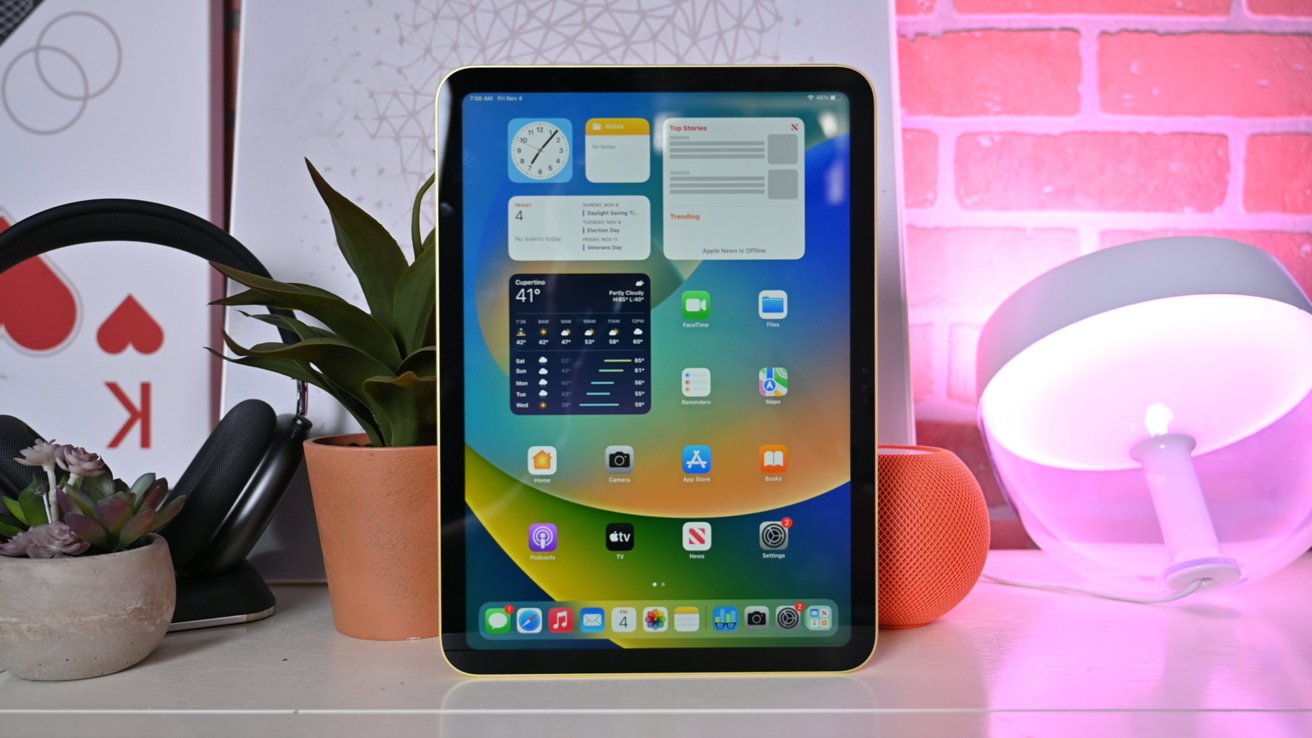 Q1 iPad shipments double in China after tough 2022
Apple's iPad is more expensive than many competing Android tablets, and
supply chain issues
going into 2022 led to smaller shipments. However, it seems Apple was able to turn those numbers around by the start of 2023, according to new analyst data.
A report from Canalys seen by
AppleInsider
shows that shipments of the iPad more than doubled YoY in China for Q1 2023. The tablet market was particularly strong for the quarter, with 38% growth in total.
"The penetration of tablets in the region is increasing with an array of readily available diverse and affordable devices," said Emma Xu, an analyst at Canalys. "Vendors are now innovating to bring productivity-focused improvements, including the use of accessories like keyboards, styluses, and applications to support work and study. This has bolstered the importance of tablets as a key pillar within wider device ecosystem strategies and helps ensure that vendors can tap into future demand stemming from consumers, businesses and the education sector."
Apple shipped 2.48 million iPads in the quarter, which is a 106.4% increase from 2023. The report says Apple's market share also jumped by about 13% to 38.4% YoY.
Huawei is second with 1.14 million units shipped at 17.6% market share. Third place Honor shipped 701 thousand units, growing 66.5%.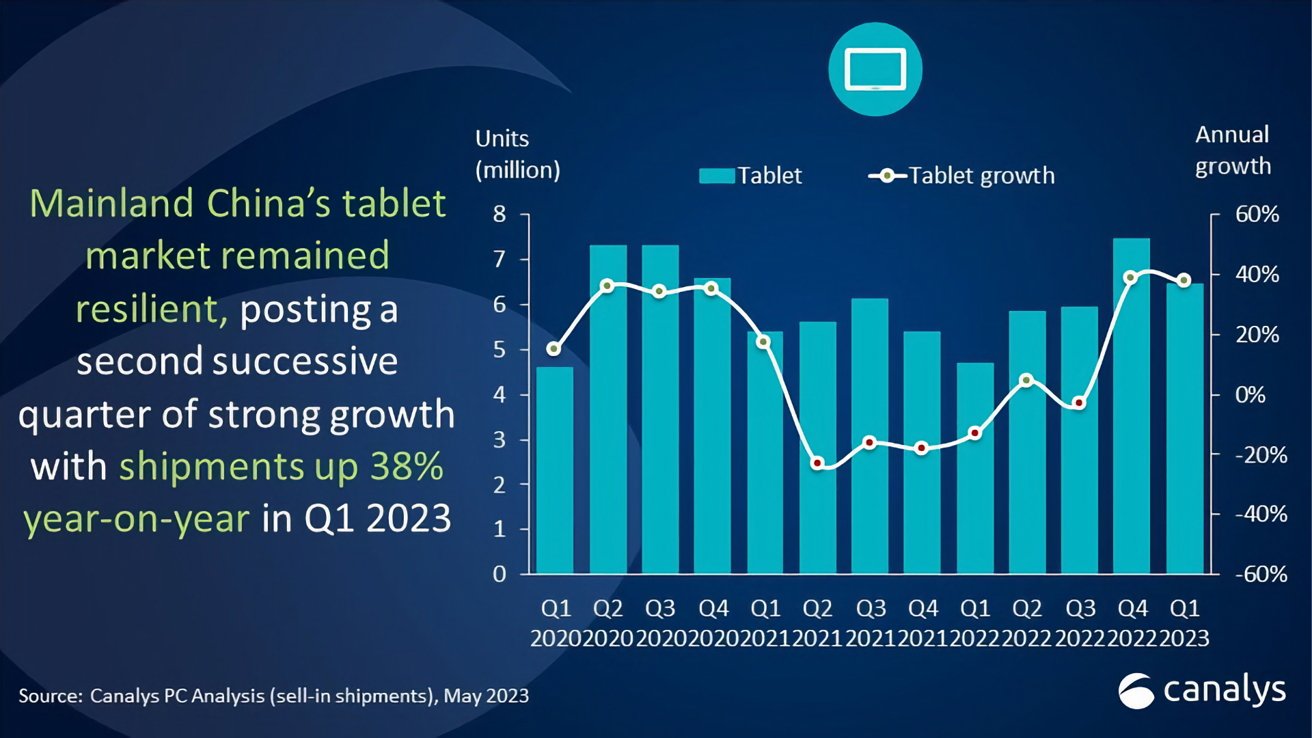 China's tablet market growth over time. Source: Canalys
Apple isn't mentioned in the PC market portion of the report. Desktop, notebook, and workstation shipments fell 24%.
The tablet market is important to Apple, with products ranging from the entry $449
10.9-inch iPad
to the $1,099
12.9-inch iPad Pro
. The company
released
Final Cut Pro and Logic Pro for select models earlier Tuesday signaling a continued commitment to high-end users on the platform.
Read on AppleInsider