Rokform MagSafe wallet review: iPhone-attachable card protection
Rokform has introduced the Fuzion
MagSafe
Wallet, designed to attach to the back of your iPhone and protect users' cards -- and it does pretty well at that.
Rokform has a MagSafe wallet with a stand
The company specializes in producing rugged accessories for Apple products, such as
iPad cases
. Rokform released a new metal MagSafe wallet with a built-in stand for the
iPhone
.
With a robust aluminum build, the Fuzion Magnetic Magmax Wallet with Stand offers a secure attachment to
iPhone 12
or newer models using MagSafe technology. Thanks to the elastic sides, it boasts expandable storage for up to seven cards and three folded bills.
Rokform introduces a novel feature called the Magmax ring, which can be affixed to the rear of any MagSafe phone case. This ring is positioned inside the device to enable a magnetic connection.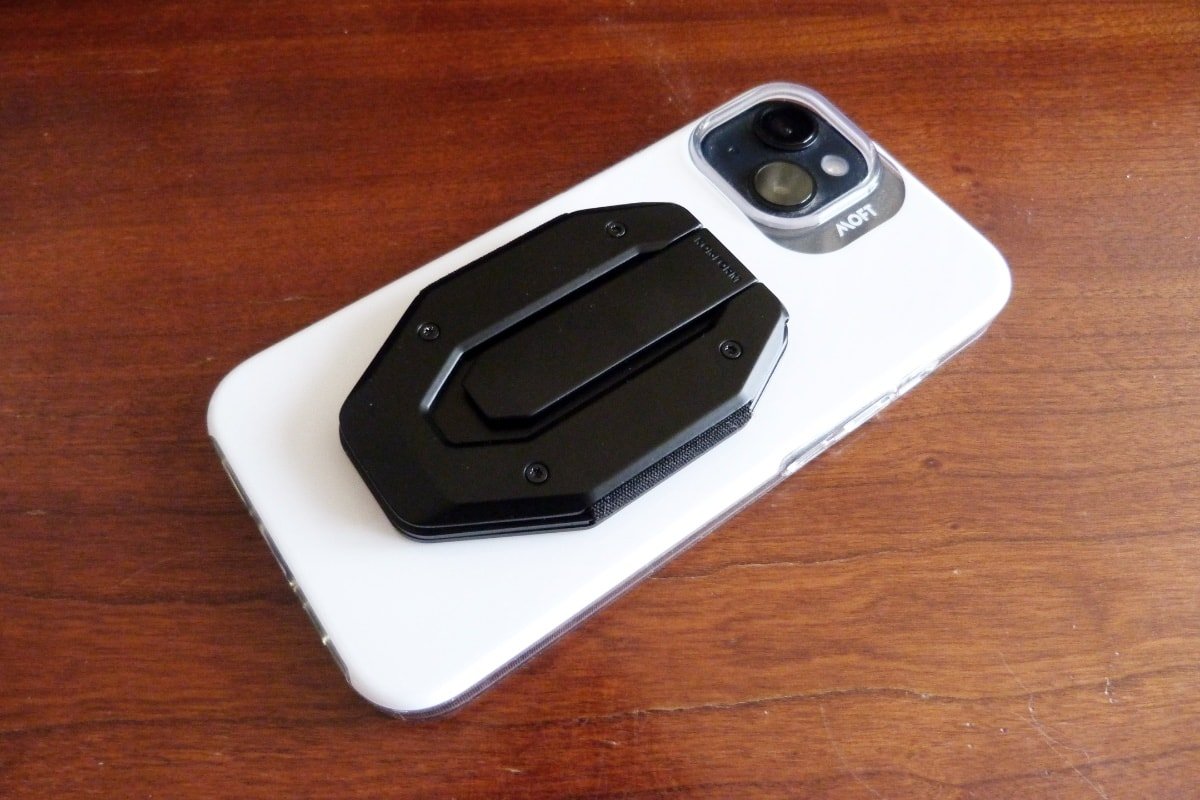 While the company describes it as having a "slim" design, the product's metal construction occupies some space. However, the magnetic attachment is quite strong and won't easily slide or fall off the iPhone.
The Fuzion wallet is essentially a money clip. While we didn't have seven cards to test the maximum limit, it could hold four plastic cards and a metal
Apple Card
.
But you won't be able to slide out one card at a time; it's all or nothing. Similarly, it's possible to fit two cards and some cash but challenging to do so selectively.
You can also remove all the cards simultaneously, but the wallet restricts the insertion to only one or two cards simultaneously.
The package includes the wallet and a screwdriver designed explicitly for the hexalobe screws. The primary reason for disassembling the wallet appears to be for cleaning purposes, as it can't loosen to accommodate additional cards.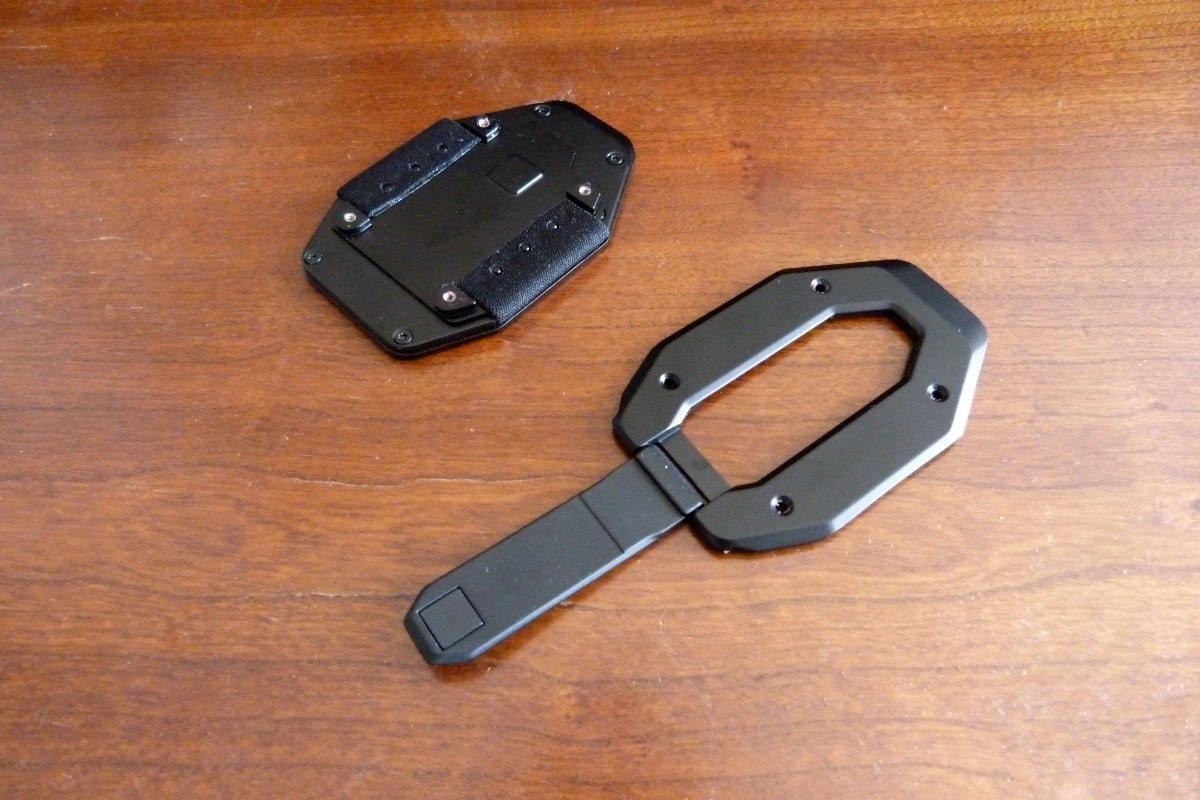 The kickstand supports landscape and portrait orientations. Users can adjust it to various angles, staying secure and steady.
This wallet is generally commendable as it allows space for more than two cards, which is better than some other MagSafe wallets. Moreover, its durable metallic design ensures longevity, making it a reliable choice that can withstand years of use.
Fuzion Magnetic Magmax wallet - Pros


Durable design


Kickstand


Secure grip despite weight


Fuzion Magnetic Magmax wallet - Cons


Can present challenges with multiple cards and cash


Rating: 4 out of 5
Pricing & Availability
The Fuzion Magnetic Magmax wallet with stand is available from Rokfrom for
for $99.99
.
Read on AppleInsider