AirPlay upgrade part of expected inbound iOS 17 changes
Posted:
in iOS
edited May 28
The changes arriving in
iOS 17
and iPadOS 17 will include enhancements to AirPlay to make it easier to work with hotel TVs, a leaker claims, as the rumors continue to flood in ahead of WWDC.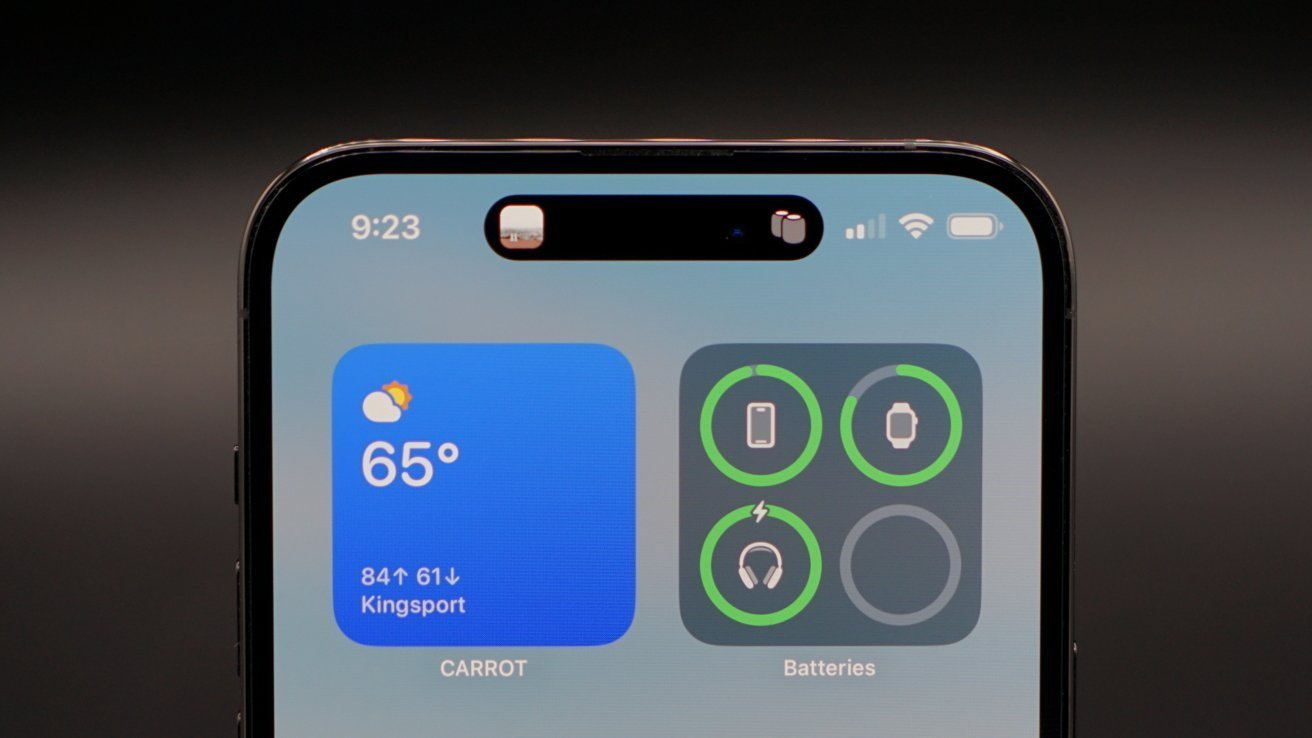 iOS on an iPhone 14 Pro Max
As time grows short before Apple's
WWDC
2023 keynote, the
rumors
about what Apple will launch start to rise in pace. In a Sunday preview of iOS 17 and
iPadOS 17
, an alteration to
AirPlay
is listed as a big change to the mobile operating systems.
According to Mark Gurman in his "Power On"
newsletter
for
Bloomberg
, the software updates will have a change made to AirPlay that will make it easier to "beam content to TVs and speakers you don't own." While this could include other people's homes, Gurman offers it could also potentially work for devices located in hotels.
Gurman's other preview features includes a
smart display-like
interface that kicks in when the
iPhone
is locked and in a landscape orientation. The feature, previously raised in rumors, would display calendar appointments and other details, as well as notifications.
There's also mention of a journaling app with location services support, so that users could take notes and update friends on activities, as well as to log mood and emotions. The Wallet app will also
apparently
be upgraded to match Apple's continued expansion into financial services.
In preparation for the Apple headset,
SharePlay
will supposedly get some enhancements, but exactly what that entails isn't mentioned. Health app
updates
may include mood logging and "managing vision problems, as well as arriving on the
iPad
for the first time.
Apple has already confirmed some
accessibility changes
arriving in iOS 17, including Personal Voice, which can allow users to create a version of their voice for text-to-speech purposes.
There have previously been claims that the
lock screen
will introduce more options for personalization, as well as a more simplified
Apple Music
interface.
The groundwork for
sideloading
is also expected to be included in iOS 17, with Apple bracing itself for EU law changes due in 2024.
Read on AppleInsider