Apple TV app and Apple TV+ were down for two hours on Tuesday [u]
Users across the globe reported that
Apple TV+
and its app failed to load content for a period of about two hours on Tuesday.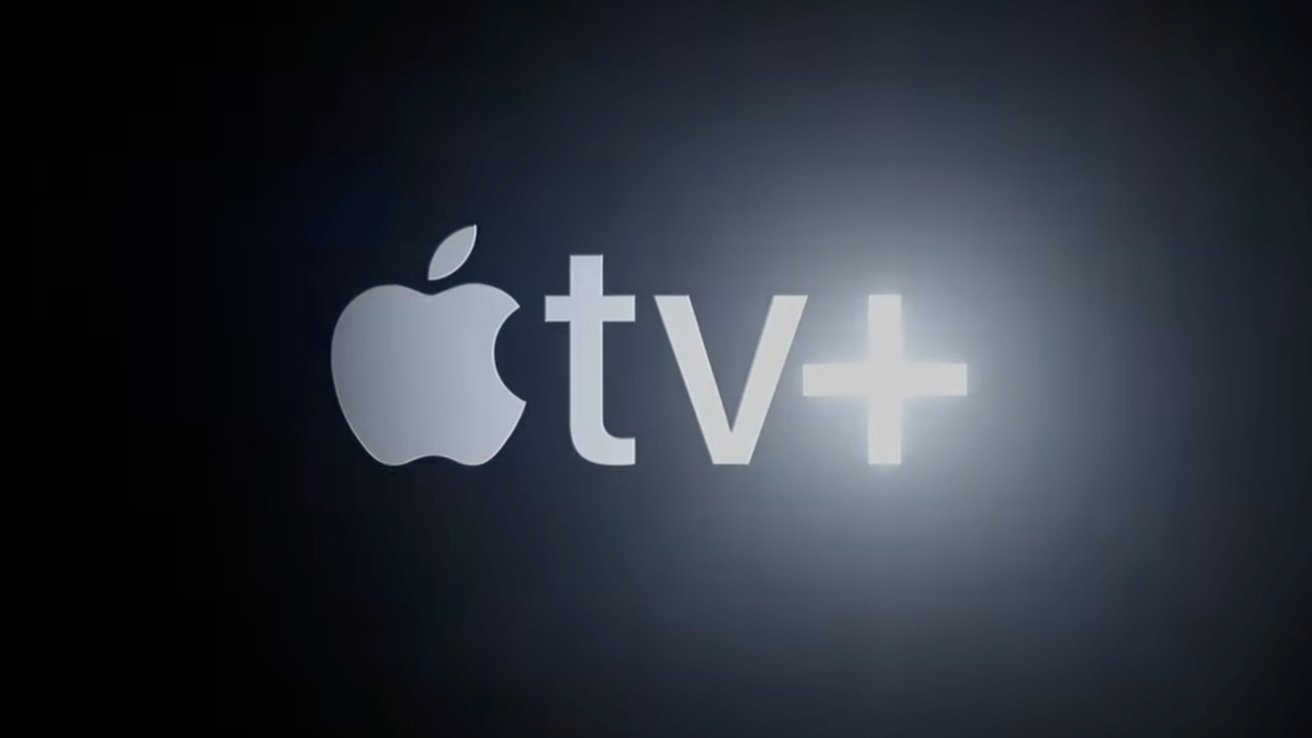 Apple TV services were down
Apple TV+ is a streaming service available across multiple platforms for watching original TV shows and movies. Users reported that the Apple TV+ service and app, also called
Apple TV
, weren't loading content.
According to
Downdetector, users began reporting outages for the Apple app and service at about 4:52 p.m. EST. Apple acknowledged the outage at 5:06 p.m. EST.
Apple's System Status page showed Apple TV Channels, Apple TV+, and iTunes Match were down. Users were expected to experience intermittent outages where Apple TV app data would not load for Channels or TV+.
iTunes Match is a system that syncs a user's local music library to
Apple Music
so it can be streamed. It appears to have been down in an unrelated issue.
It seems this was a global outage, not just one centered in the United States, suggesting this was a greater service issue and not tied to a specific server.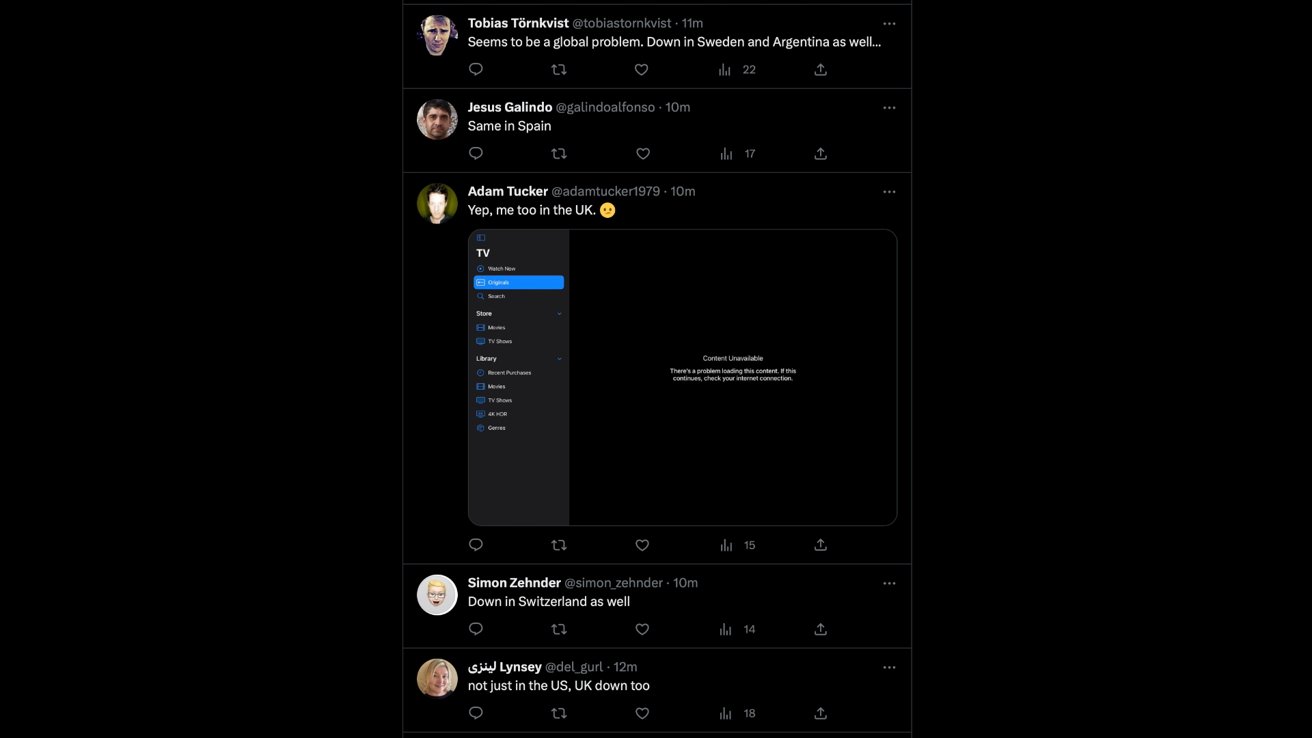 Readers from around the globe saw an outage as well
Apple's range of services has seen an increasing level of outages since the start of 2023. There isn't a clear reason for this, though speculation suggests the increasing volume of users may be overwhelming the services.
Update 6:30 p.m. EST
: Downdetector shows limited reports of an outage still coming in, though Apple hasn't updated its outage page. The issue likely hasn't been resolved outside of the US.
Update 6:50 p.m. EST
: Apple updated its System Status page to show no outages are present. Users should have access to the Apple TV app, Channels, Apple TV+, and iTunes Match again.
Read on AppleInsider