Apple's iPad is propping up a collapsing tablet market
Apple's iPad now commands half of the US tablet market, as it saw more than 20% growth in Q1 2023 year-over-year, while all other vendors declined.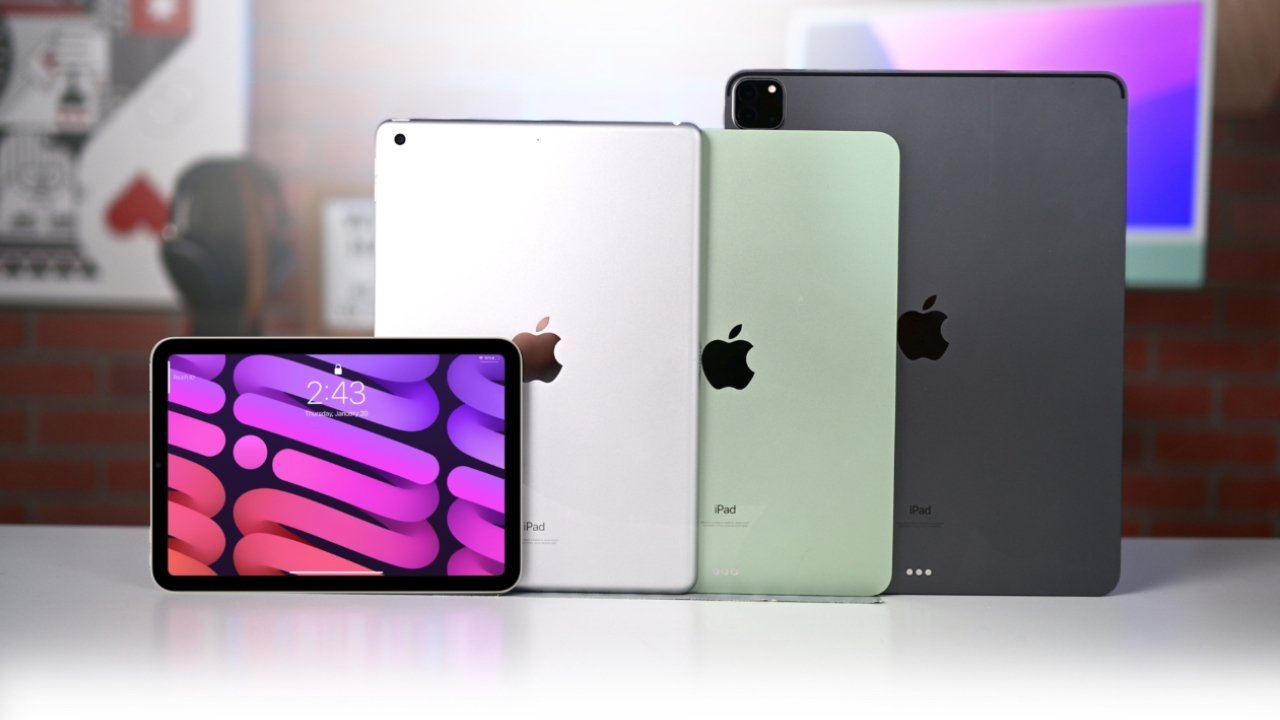 Apple's range of iPads
Recently, Canalys claimed that Apple
more than doubled
its iPad sales in China in Q1 2023 compared to the same period in 2022. Now the same research firm reports that US iPad sales in the same period were dramatically better than for any other tablet.
While noting that US desktop and laptop sales declined 28% in the same period,
Canalys says
tablet sales avoided a steep drop. "Tablets performed better, with shipments dropping just 7% to 10.8 million units," it says, "largely driven by Apple's strong iPad performance."
In Q1 2022, Apple shipped approximately 4.5 million iPads, while in Q1 2023, it shipped 5.4 million. That's an annual growth of 20.5%, and saw Apple's share of the market rise from 38.6% to 50%.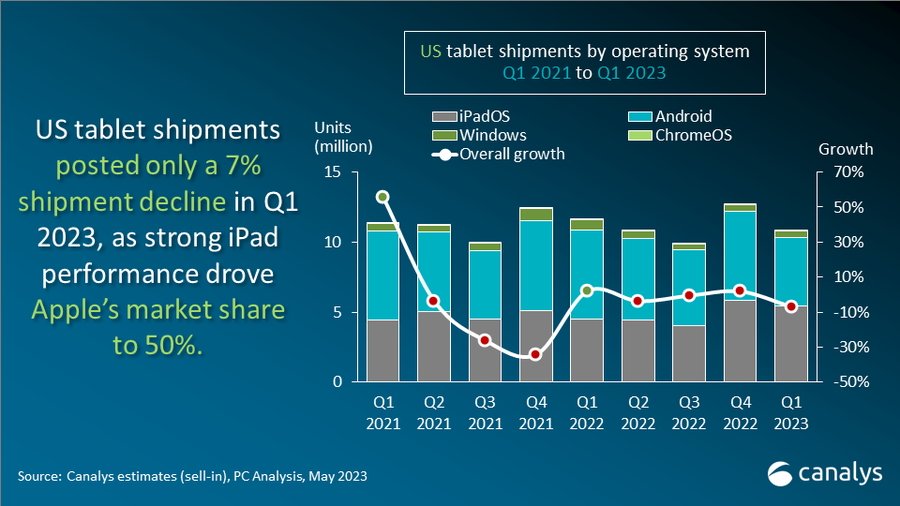 Source: Canalys
The second most successful tablet firm was Amazon, but its annual growth declined 25.7% as it sold 2.04 million tablets compared to 2.7 million in Q1 2022.
According to Canalys, Samsung is in third place with sales of 1.77 million tablets for a decline of 19.6%.
The smaller player TCL managed to see only a 0.9% decline between the quarters, but Microsoft's tablet sales were down 30%. Together, all other tablet vendors had a 40% decline.
Canalys does not break down its figures into different models of iPad. Between Q1 2022 and Q1 2023, Apple released a new 10th-generation iPad, plus a 4th-generation 11-inch iPad Pro, and a 6th-generation 12.9-inch iPad Pro.
Read on AppleInsider