Polestar cars now get full-screen Apple Maps on driver's display
Electric vehicle company Polestar is issuing an over-the-air update to its cars, which includes extended
CarPlay
functions with Maps, and steering wheel buttons.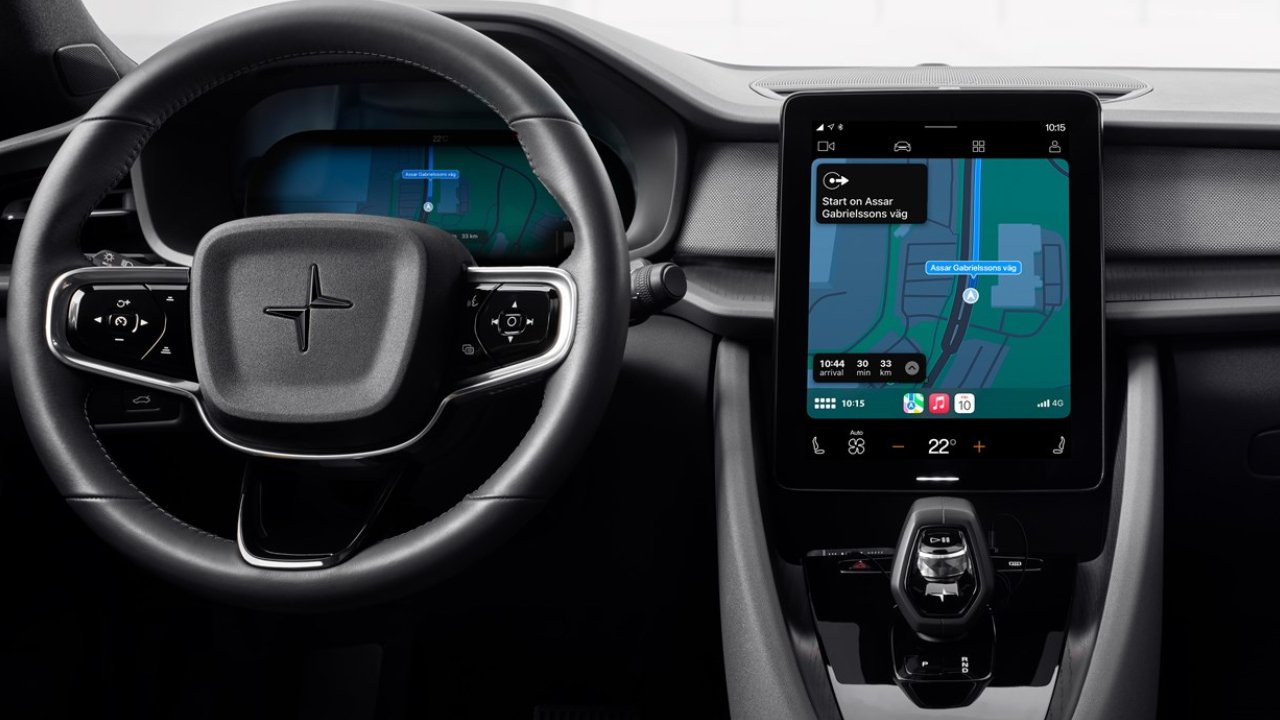 Source: Polestar
A year
after replacing
its own in-car infotainment system with basic CarPlay, Polestar is now adding more of Apple's functionality. An over-the-air (OTA) update named P2.9 is currently rolling out to existing users, and will be installed in all future Polestar models.
Coming in hot The latest #Polestar2 OTA update includes notable upgrades like the updated Range Assistant, more #AppleCarPlay functionality, and the introduction of the official integrated #YouTube App. Learn more here: https://t.co/IB6iOAWVxJ pic.twitter.com/EsiqeZleDT
"We know how much our customers look forward to over-the-air upgrades and I am convinced this one will be well received, with notable new features and enhancements," said Thomas Ingenlath, Polestar CEO,
in a statement
. "Bringing
Apple Maps
to the driver display is one of many important updates to Apple CarPlay in Polestar 2."
As well as showing Apple Maps full screen on the car's driver display, the new update adds "integration of additional phone and media information on the home screen tile." That includes "handling of calls using steering wheel buttons, and projection of calls" onto the display.
Alongside the CarPlay enhancements, Polestar's update adds an updated Range Assistant app which "delivers more accurate predictions," and in some unspecified way "supports an improved driving style."
Cars with the new update will also be able to play YouTube on the driver's display. "YouTube is great for entertainment while charging," says Ingenlath.
Polestar was one of the partner companies mentioned by Apple at
WWDC
2022, when it gave a
rare preview
of future CarPlay features.
Read on AppleInsider