'No Man's Sky' now available on Mac via Steam
No Man's Sky
has finally launched on
Mac
via Steam, and it has cross-save functionality from PC, cross-platform play, and runs on any Apple Silicon Mac.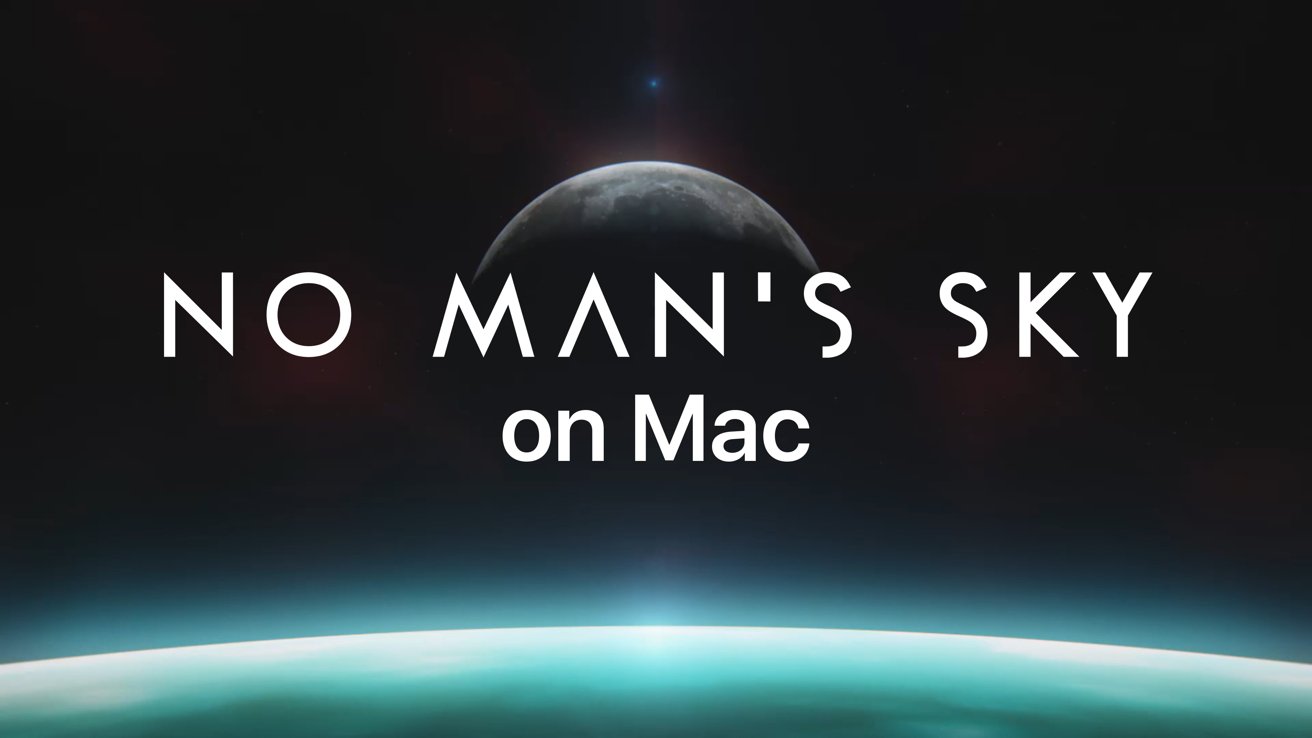 'No Man's Sky' on Mac
Apple introduced Metal 3 and MetalFX during
WWDC
in 2022, and two games were set to take advantage of these systems:
No Man's Sky
and "Resident Evil: Village." While "Resident Evil: Village" launched in
October 2022
,
No Man's Sky
remained absent, until now.
The game finally releases today, June 1, on Mac, and it has some surprises for existing PC players. Anyone who already owns the game in the PC version of Steam gets the Mac version for free.
Also, save data can freely migrate between the Mac and PC version. That means users can play
No Man's Sky
on their dedicated gaming PC and then take it with them on their
MacBook Pro
.
All seven years of updates are included in the Mac version of "No Man's Sky." This is the full game with no compromises, thanks to Metal 3 and MetalFX.
If you haven't heard of
No Man's Sky
, it's a procedurally generated universe filled with countless solar systems, planets, moons, and space stations waiting to be explored. Players can venture out and explore, build bases, and engage in the trade systems or focus on the main plot, which aims to take players on a journey to the center of the universe.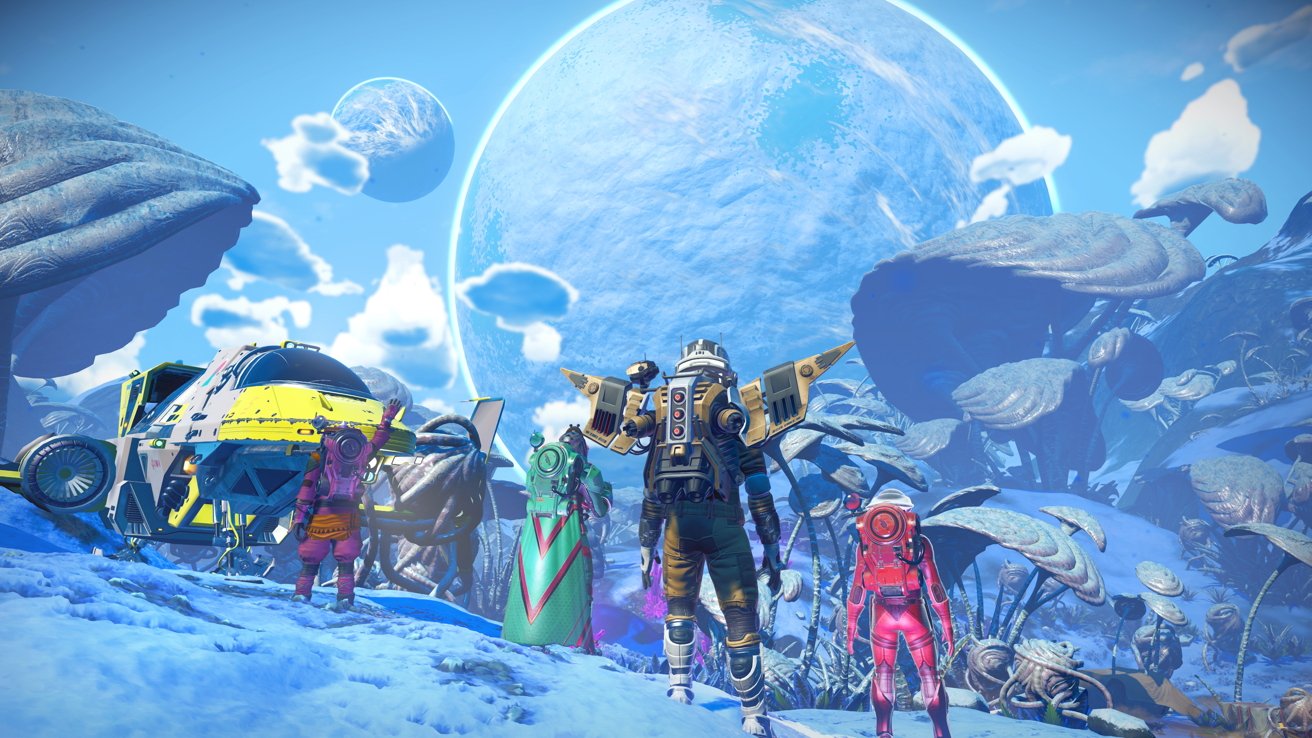 Cross-save and cross-play compatible
Since this is the same game that is found on other platforms, it is also cross-play compatible. Mac players can play alongside Xbox, Playstation, PC, and VR users without issue.
MetalFX Upscaling enables fast loading and consistent performance across all
Apple Silicon
Macs. It also ensures battery life is maintained while playing on MacBooks.
No Man's Sky Mac

Cross Play
Cross Save
Metal 3
High Performance
Apple Silicon and Intel
MetalFX Temporal & Spatial Upscaling
Optimised Loading
Full Controller Support
7 years of updates

Free to millions of existing Steam Playershttps://t.co/firELIBH5p pic.twitter.com/zDXdxGmiZ7
"We've worked closely with Apple to produce a version that feels at home on Mac," a Hello Games press release stated. "This paves our way for an exciting future on Apple hardware."
Compatibility and availability
Any Mac with an M-series processor can handle "No Man's Sky." Even the entry
MacBook Air
.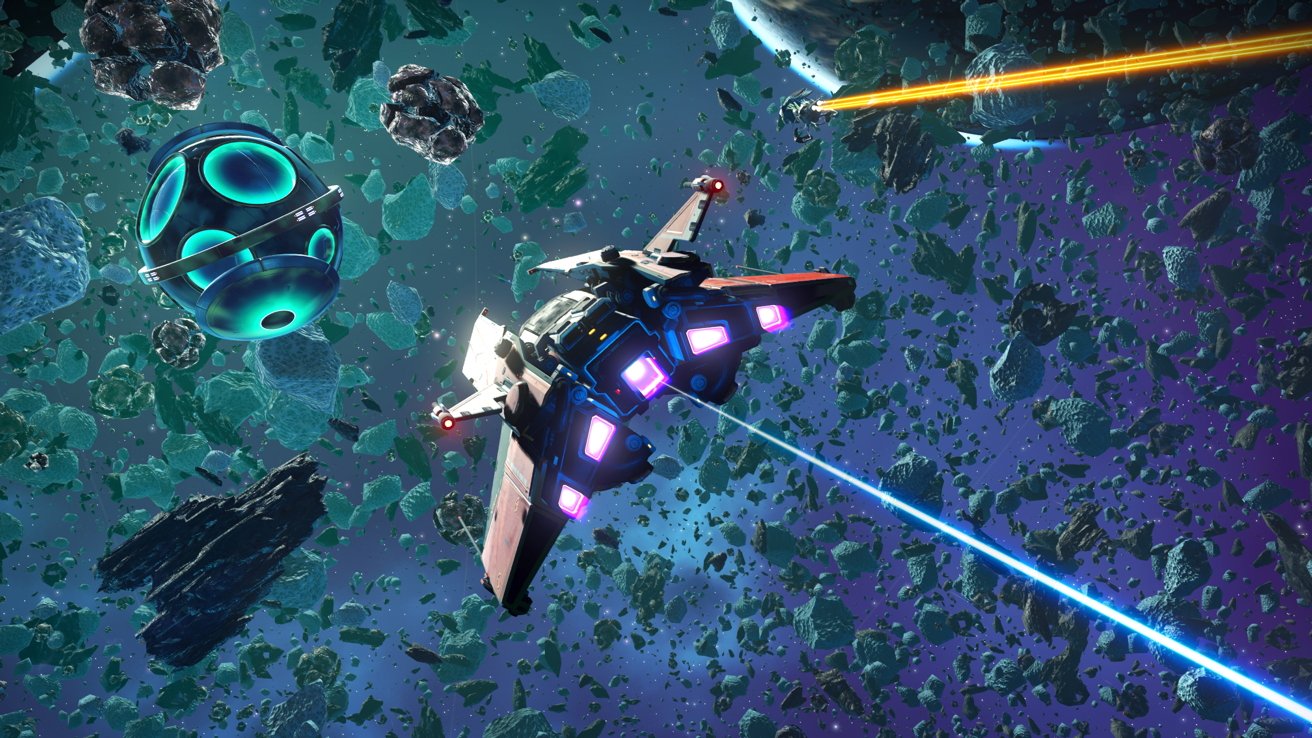 'No Man's Sky' available on Steam for Mac
Limited Intel compatibility is also available. The minimum specs for Intel Macs are an Intel Core i5 processor, 8GB of RAM, a Radeon Pro 570X 4GB Graphics Card, and 20GB of storage.
No Man's Sky
launches on Mac via Steam today, June 1. The game is expected to arrive on the Mac
App Store
"shortly."
Hello Games states that players should expect future updates to release simultaneously on Mac going forward.
Get
No Man's Sky
on
Steam for $59.99
.
Read on AppleInsider