Meta tries stealing Apple's headset thunder with Meta Quest 3 tease
Months before it will actually ship its new Meta Quest 3, Meta has chosen to announce that it's coming just days before Apple's headset is expected to be unveiled.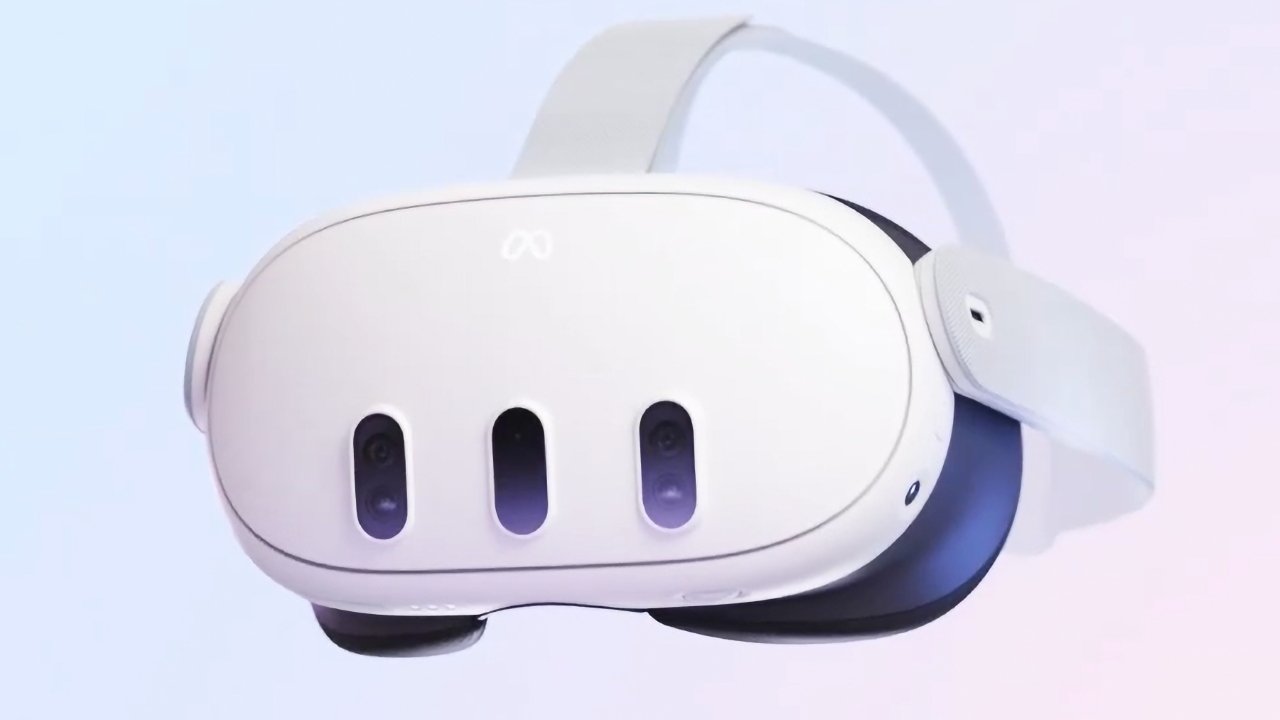 Meta Quest 3 (Source: Meta)
Nobody can be certain that an Apple AR headset will be among the announcements at WWDC on June 5, 2023, but Facebook-owner Meta certainly believes
the rumors
. For with just days to go before Tim Cook gets up on stage, Meta has gone up
on Instagram
to tell people it's the best at making headsets.
"Introducing Meta Quest 3, the first mainstream headset with high-res color mixed reality," says the post on Instagram, although it won't actually be introduced for at least another four months.
"40% thinner and more comfortable," it continues. "Better displays and resolution. Next gen Qualcomm chipset with 2x the graphics performance."
The post doesn't actually say what it's comparing Meta Quest 3 to, but it's presumably the Meta Quest 2. Meta has
previously released
the Quest Pro, which had lenses that were also 40% than the Meta Quest 2.
That Quest Pro cost $1,499 and used a Snapdragon XR2+ processor. The forthcoming Meta Quest 3, described as "our most powerful headset yet," will use Qualcomm processors and retail from $499.
Meta Quest 3's price is $1,000 less than the Quest Pro, but it's also $100 more than the Meta Quest 2. Apple's headset is expected to be priced at least $2,000, and rumors suggest a much higher price is possible.
Apple has not announced pricing, though, nor has it even confirmed that it is working on a headset. Then if it is announced to developers at June's WWDC, it is likely to still be at least months before it goes on sale.
And yet even so, it could still beat Meta to market. Meta's short Instagram post includes the line "coming this fall," but then its very last line is that there will be "more details at our Connect conference on September 27."
This isn't the first time that Meta has tried to position itself as a market leader and reveal plans before Apple can announce any. In March 2023, Meta held what was ostensibly an internal presentation about its headset plans, which were
promptly leaked
far and wide.
Read on AppleInsider