Monoprice Pure Outdoor Emperor 25 portable fridge review: Affordable option for weekend tr...
Monoprice is making portable refrigerators that can charge your devices on the go more affordable with its Pure Outdoors Emperor 25 model, undercutting the competition while striking a good balance between cost and features.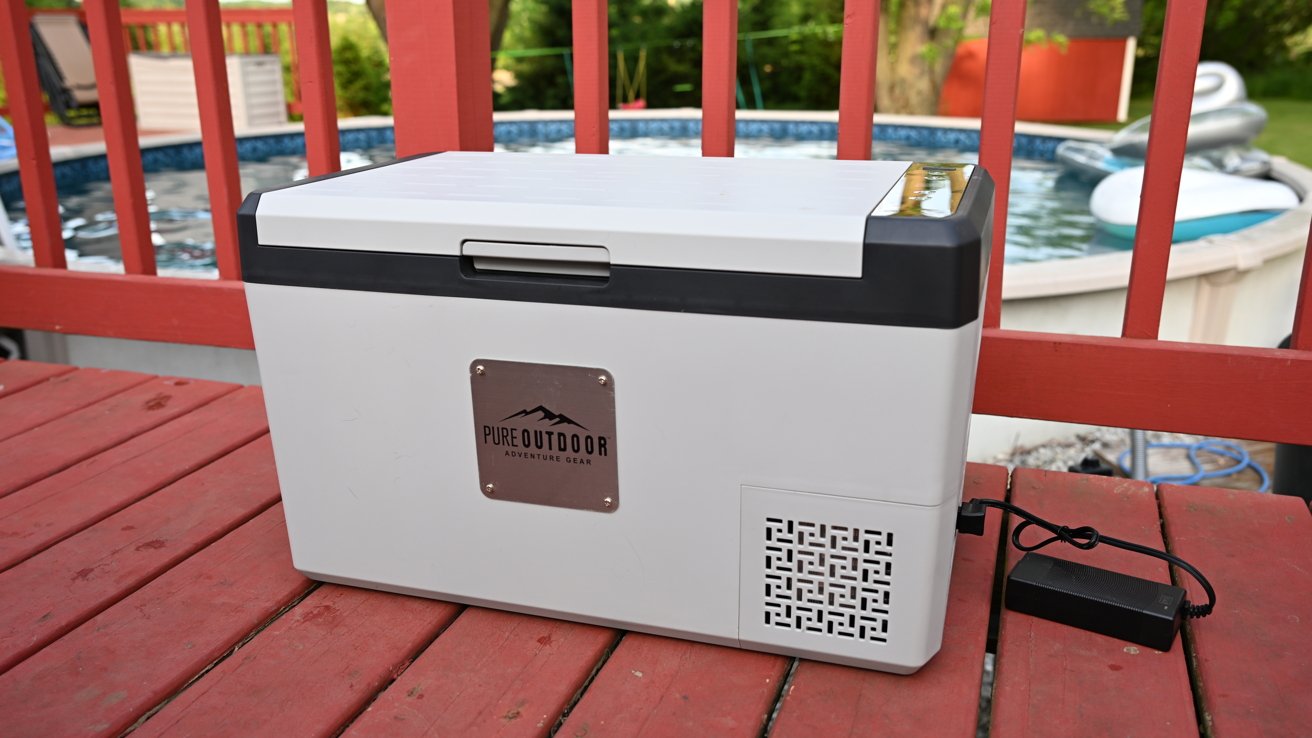 The Emperor 25 from Monoprice is a capable device that can quickly drop its internal temperature to -7F, enough to keep your ice cream frozen but still easily scoopable. And, it can charge your iPhone when on the road or out in the field.
It weighs less than 25 pounds when empty and can be powered by any standard 12V outlet or your car with the bundled DC auto adapter. Of course, it can also run off of your power station or solar panel.
We've been testing it out in our backyard, on weekend trips, and poolside to see how it compares to the big-name players in the space and compared to a traditional cooler.
Monoprice Pure Outdoor Emperor 25 portable fridge - Design
There's nothing showy about the Pure Outdoors Emperor 25's design. Instead, it's simple and utilitarian-looking but isn't going to turn heads by any means.
At less than two feet wide, its 25L capacity is easily enough to hold some beverages and food for a short trip. But, getting technical, it measures 23 inches wide, 14 inches deep, and 13 inches tall.
It's a beige grey with a large metal logo screwed to the front. There are large ventilation ports on some of the sides that, while necessary, detract from the overall look.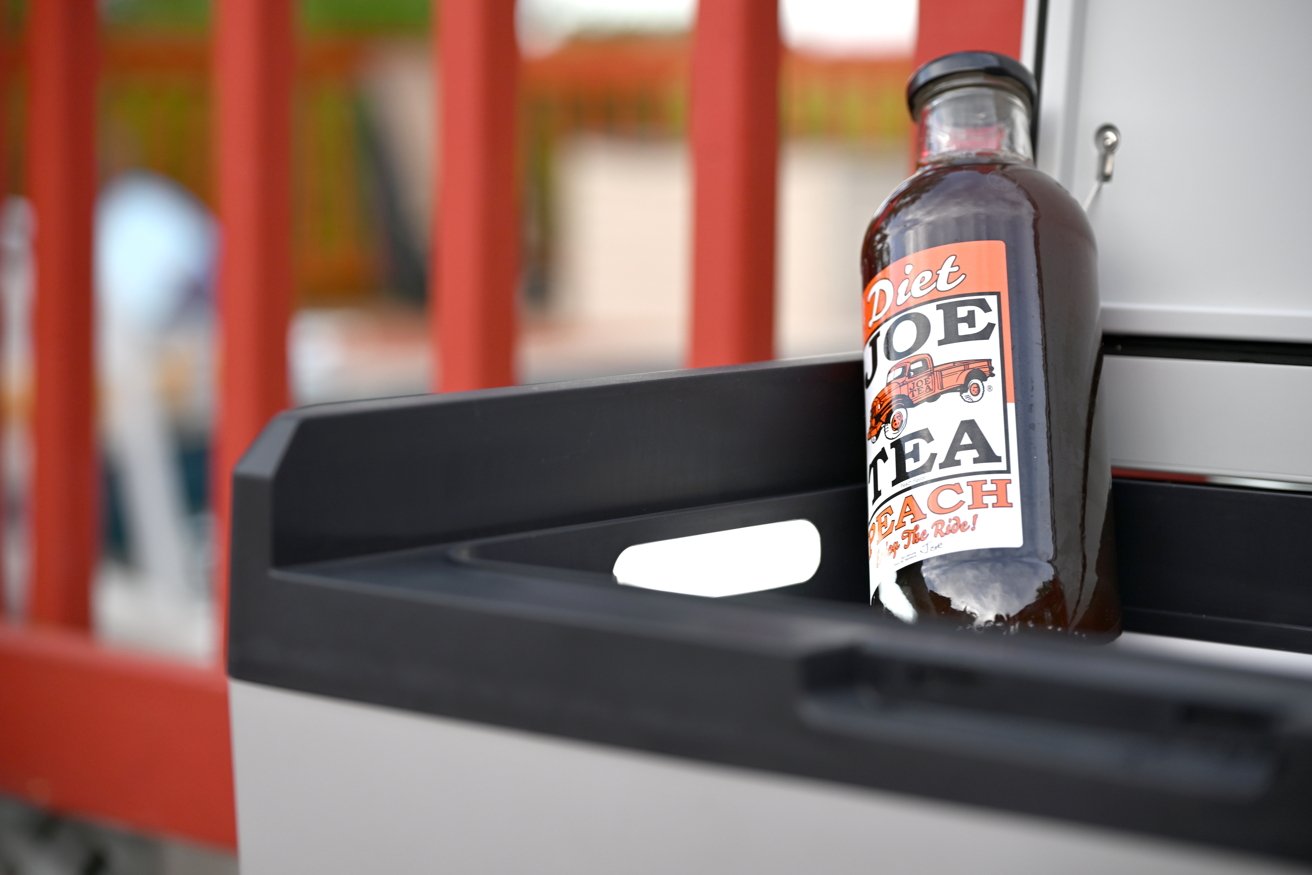 Hidden handles are on the left and right sides that help it pack tighter but are rather shallow. When carrying a full cooler, it can be hard to hold with such shallow handles for grip.
When we had to tote the cooler long distances, gripping it from the bottom was easier than the sides.
The lid locks when closed to keep it secure and the cold air inside. You'll also see the controls, a USB port, and an LCD display on the top.
Monoprice, frustratingly, decided to include a USB-A port on its Emperor 25. A USB output is helpful, but type-A is woefully outdated.
We find it inexcusable to include solely USB-A ports on products in 2023. There should be at least one USB-C alongside the USB-A if the latter is to be included.
The cooler is easily adjustable with the medley of buttons and the LCD display. To adjust the temperature, you can press the gear button and then the + or - buttons, depending on if you're trying to increase or decrease the internal target temperature.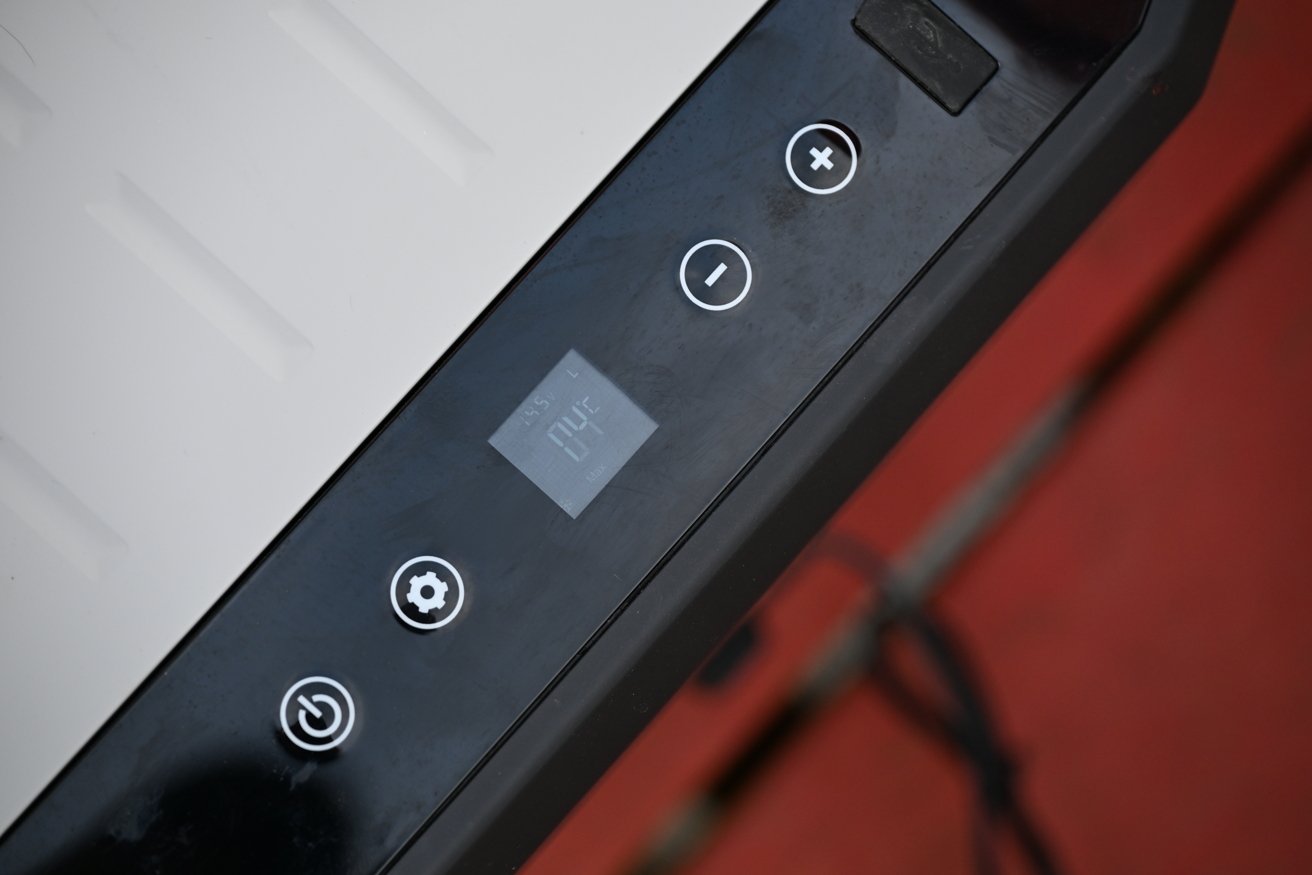 We tested the display in sunlight, at night, and indoors and always found it visible, though it didn't have a lot of contrast.
On the inside is a large primary compartment with a secondary side compartment. We easily fit a 12-pack of beer, three 32-ounce beers, a large tea, and a bottle of Cheerwine -- and we still had room to spare.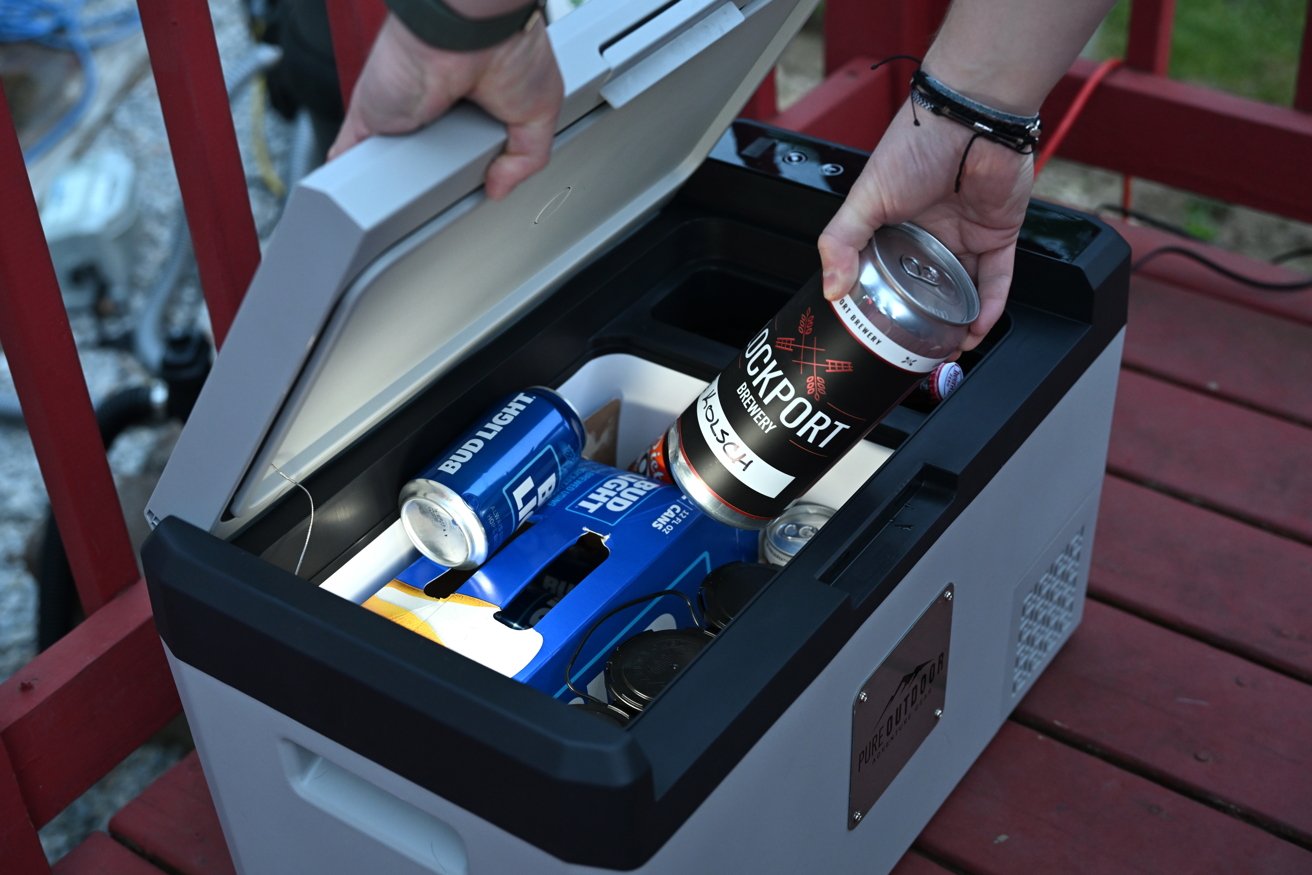 We love the internal light that makes it far easier to grab a beverage or other items when at night. It lights up almost the entire internal compartment from the left-hand side.
Monoprice Pure Outdoor Emperor 25 portable fridge - Better than an ice box
The Emperor 25 has worked as advertised. We slip in some beverages, and shortly after, the cooler and drinks are both cold. There is insulation around the edges of the box so that when not powered, its contents stay chilled, though not as good as a dedicated cooler, like a Yeti.
While running, the device is essentially silent. When on a road trip, we couldn't even hear it running in the car, and you certainly won't when outdoors.
We first set the cooler to just a degree above freezing, but our drinks didn't feel quite cold enough. Eventually, we dropped the specified temp to -4C.
After leaving the drinks in overnight, we checked the temperatures on the beverages and found them to hover just around 1.6C, slightly above where the cooler was set at.
Ice cream, too, stayed solid when we put it as low as it could go, but not so hard that we couldn't easily scoop and eat it straight away.
Should you buy the Monoprice Pure Outdoors Emperor 25L portable refrigerator?
The outdoor tech space has been exploding lately with the rise of mobile power stations that can power all your accessories on the go. One of the most popular accessories for weekend warriors has been Dometic's portable coolers.
Dometic offers plenty of premium features like a high-contrast TFT display, portable monitoring via a companion mobile app, and a sleek, rugged aesthetic.
Monoprice has done what it always manages to do and delivers the bulk of the product's features at a drastically lower price.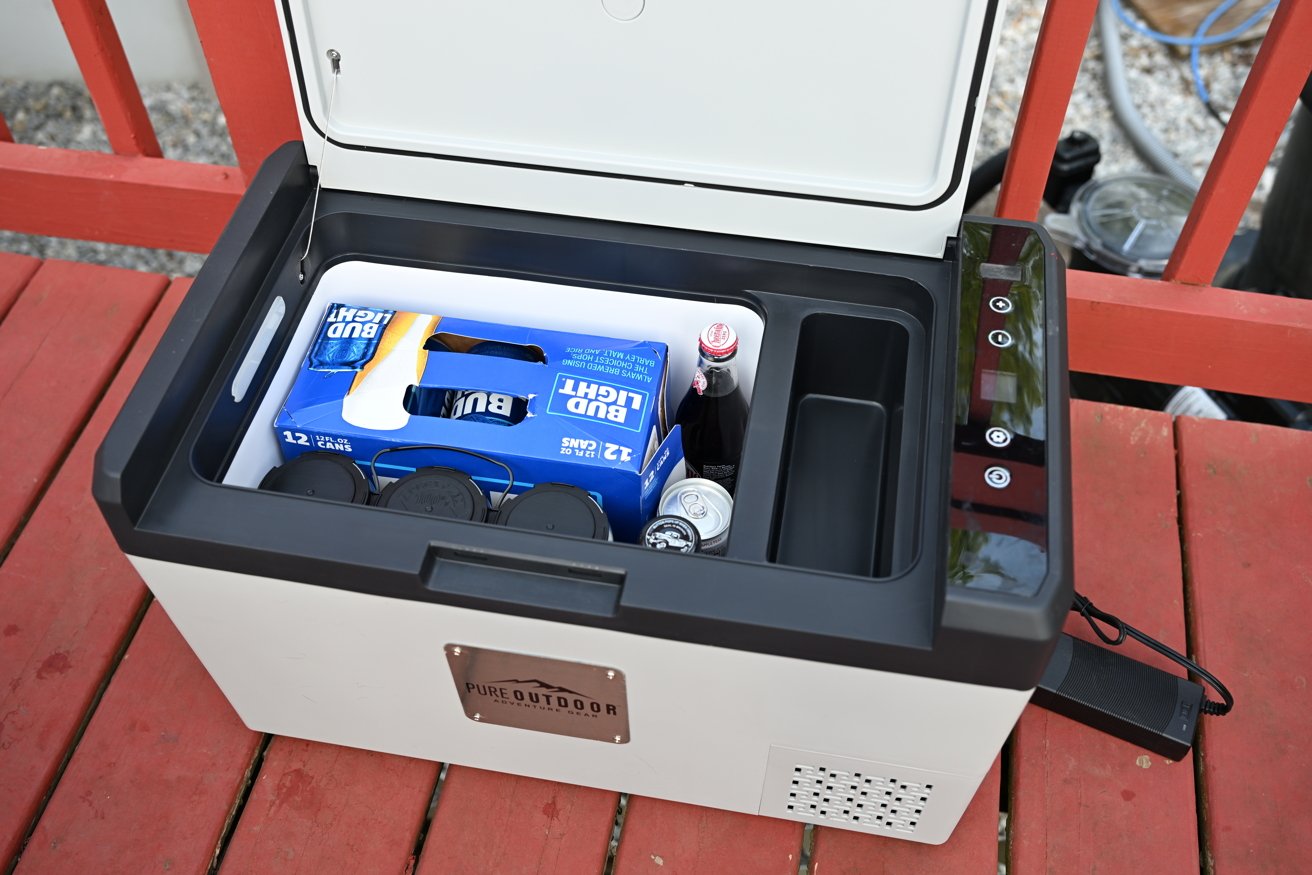 Admittedly, the Pure Outdoors Emperor 25 portable fridge doesn't look as high-tech, doesn't have as high-quality of a display, and has no mobile app, but it retails for less than half of Dometic's comparable CFX3 25 model.
There are slight criticisms with the Emperor 25, but it's an excellent option, especially at the price point.
Monoprice Pure Outdoor Emperor 25 portable fridge - Pros
Lightweight design


USB port for accessory power


Cold enough to keep ice cream frozen


Multiple power options


Near-silent


Easy-to-read LCD
Monoprice Pure Outdoor Emperor 25 portable fridge - Cons
Hidden handles are a bit too shallow


USB-A rather than USB-C
Rating: 4 out of 5
Where to buy the Monoprice Pure Outdoor Emperor 25 portable fridge
Pick up the Monoprice Pure Outdoors Emperor 25 portable refrigerator
from the company's website for $249
.
Read on AppleInsider