Apple headset must battle 'design quirks' to be a success
Apple's long-awaited mixed-reality headset launch on Monday will be a "risky endeavor" for the company, a leaker claims, but "design quirks" will be worked through in future revisions as the offering is refined over the coming years.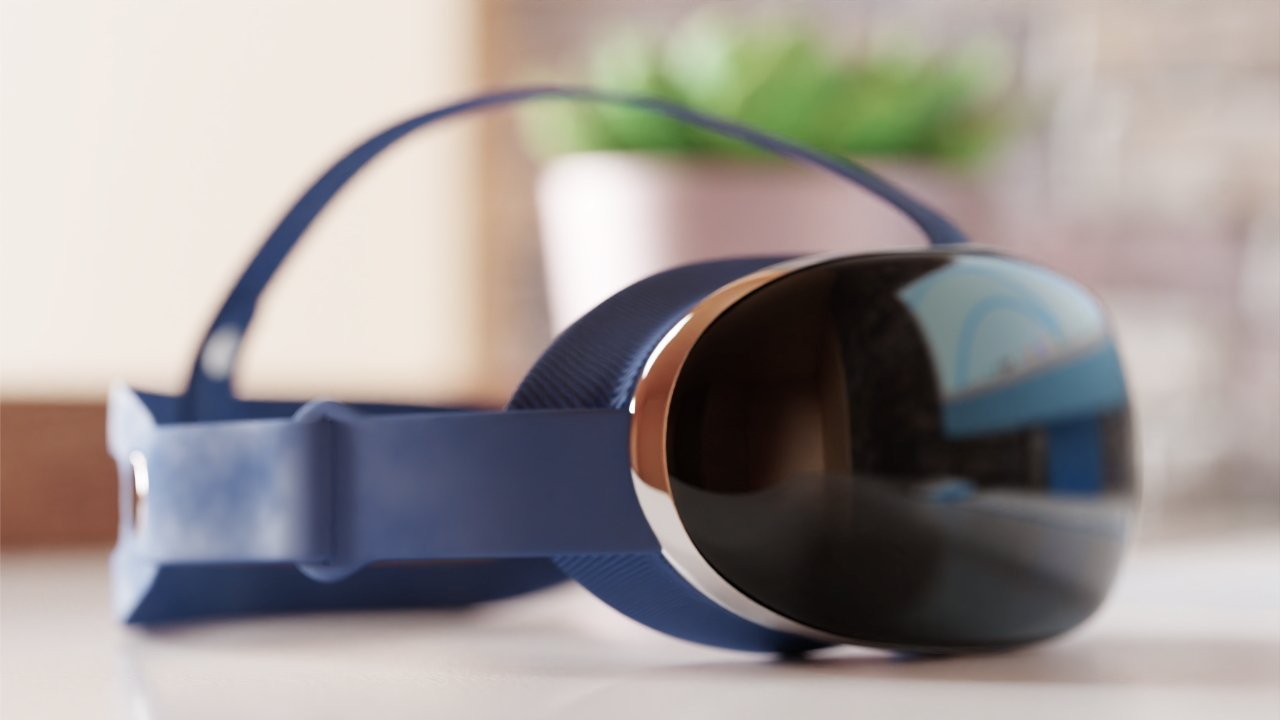 A render of a potential Apple headset [AppleInsider]
After years of development and speculation, there is a general consensus among rumor-watchers that Apple will finally show off its AR and VR-capable headset during the
WWDC
keynote
on Monday
.
In Sunday's "Power On" newsletter for
Bloomberg
discussing WWDC itself, Mark Gurman
writes
about how the headset could "usher in a new era" for Apple, shifting how people interact with devices. Gurman also warns it is "also a risky endeavor that could backfire for Apple," due to headsets still being a "nascent field."
As part of the
Apple VR
headset offering, Gurman indicates the headset will have some "design quirks" that Apple will have to overcome for it to become a success, such as the rumored
external battery pack
and $3,000 price tag. The lack of
a "killer app"
is also a potential issue for the headset.
However, Gurman is bullish in saying "the headset could be the future of the computer and that the company needs to start somewhere." Expecting the first model will be a flop in unit sales compared to other Apple product lines, Apple may still become the top company in the market "within a matter of quarters."
Apple is also expected to fix problems from the first model in subsequent releases. These include potential nausea complaints, performance issues, a lack of cellular connectivity, and the pricing issue.
Gurman concludes that, though it could take three or five years for the headset to actually become a hit, it would be unwise to bet against a marketing and engineering juggernaut like Apple. "If anyone can make this product category a success, it's Apple," he writes.
For the event itself, Gurman says Apple will have two demonstration areas, with the Steve Jobs Theater used to promote new
Mac
models. A second, a temporary structure on the
Apple Park
soccer field, is expected to house the headset for the launch.
Read on AppleInsider