Last-minute Apple headset spec leak exposes details about sensors, cameras, and more
A last-minute
Apple VR
and AR headset leak details an extensive collection of external and internal sensors, and claims that the with the device will to use two main chips for processing power.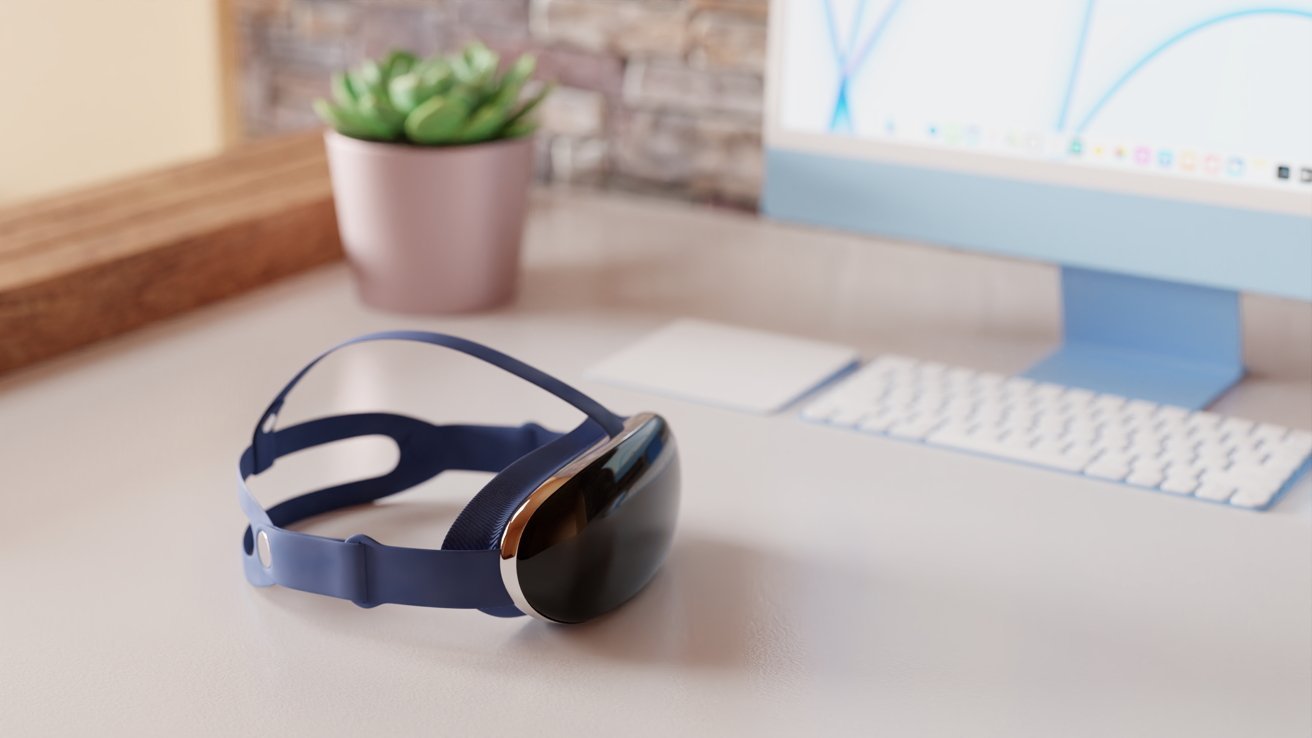 A render of a potential Apple headset [AppleInsider]
Apple is
mere hours away
from revealing what is probably its long-awaited mixed-reality headset to the world. In a last-minute leak arriving under the wire, a leaker offers a bunch of seemingly key specifications for the inbound hardware.
In a tweet
thread
on Monday by serial leaker "@URedditor," the headset will feature a main button on the left-hand side, with its own version of the Digital Crown control on the right-hand side. As previously rumored, it will also include two displays, using OLED panels.
On the outside and in, there is allegedly a wide array of cameras and sensors, including four CV cameras and two RGB cameras, along with two low-light infrared illuminators. A TrueDepth camera is also listed, which is "likely for
Face ID
" authentication, though the leaker later explains this is an assumption and may not necessarily be used for that purpose.
The inter-pupillary distance adjustment may also be an automated feature.
Onboard are supposedly two system-on-chips, consisting of a main processor and coprocessor, as well as an SEP. A USB-C connector is also mentioned, as well as a small battery that connects via a wire, just as
rumored previously
.
The remaining spec list includes:
Compass


ALS


Magnetometer


Ambient light sensor


Accelerometer


Gyroscope


Wi-Fi


Bluetooth 5


ULLA


Integrated stereo speakers


Four microphones
The leaker has a decent track record based on earlier rumors, and with this proximity to the actual announcement, it seems like the list is plausible.
AppleInsider
is covering the news from Apple's
WWDC
2023 Keynote, as well as providing extensive analysis after the presentation.
Read on AppleInsider