Apple's Back to School 2023 offer is live -- but you may find better deals elsewhere
Apple has launched its
Back to School promotion
for 2023, but just as with previous years, you may find better offers away from Apple's quite tempting selections.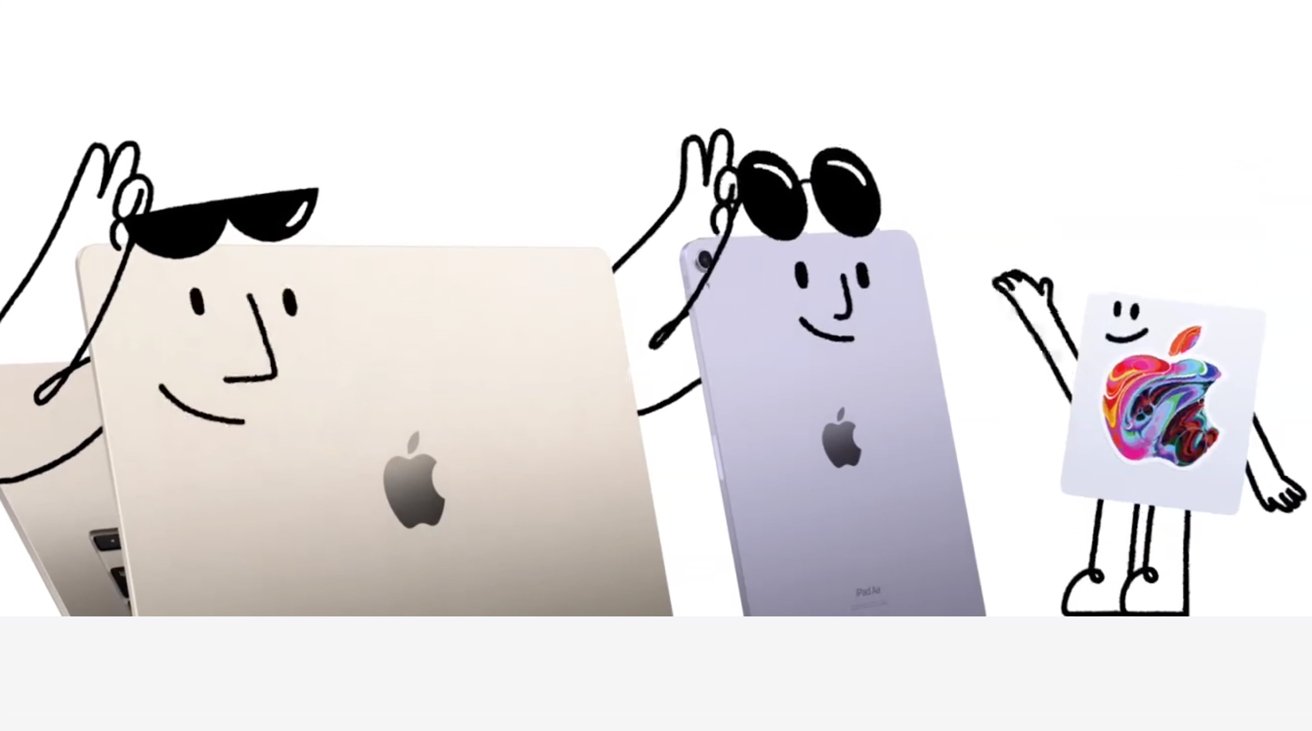 Apple's 2023 Back to School promotion graphics
Every year, Apple holds its Back to School sales event, offering bonuses to customers buying
Macs
and
iPads
for educational purposes. Just as
rumored
, Apple started up its 2023 promotion on Tuesday.
Under the
current promotion
, customers who buy a Mac, MacBook, or iPad under educational pricing can receive a gift card with their purchase. Depending on the model, the gift card value can be up to $150, on top of the existing education discounts.
The product options include Apple's new 15-inch
MacBook Air
, which is sold staring from $1,199 under educational pricing, rather than $1,299, as well as providing the $150 gift card. The entry-level M2
Mac mini
is also very good at $499, and includes a $100 gift card.
On the iPad side, the
iPad Air
starts from $549 with a $100 gift card, and the
iPad Pro
goes from $749, again with a $100 gift card.
Under the same promotion, customers buying the discounted Macs and iPads can also get 20% off the cost of
AppleCare+
.
Shop around for deals
While Apple's offers are likely to be an attractive proposition for many with a year of education ahead of them, they may not necessarily be the best deals overall. In some cases, it could be worth to shop around, especially as other retailers will be offering their own back-to-school promotions in the coming months.
For example, a
14-inch MacBook Pro
with a 10-core CPU and 16-core GPU
M2
Pro, 16GB of memory, and 512GB of storage costs $1,849 under Apple's educational store. You also get a $150 gift card as part of the package.
However, the same model is available from B&H and Adorama for $1,749 without education pricing, according to the
AppleInsider
deals listings
.
Taking onboard Apple's gift card offer, it would seem that the Apple version is better to the tune of $50. The problem is that the value of that gift card has to be used through Apple itself, meaning you can't take your savings and use them elsewhere.
With the third-party retailer sales, you save money more directly, albeit not as much in total value. This still could be useful for shoppers who want the lower-priced hardware, without being forced to continue spending with Apple. The deals in the
AppleInsider
Price Guide are available to the general public as well, without the need to be a student or teacher.
You can jump to the Price Guides by product line:
Read on AppleInsider