Final Cut Pro said to be available for Apple Vision Pro at launch
According to YouTuber and filmmaker Matti Haapoja, Final Cut Pro will be available for the Apple Vision Pro at launch -- but it's not clear exactly how.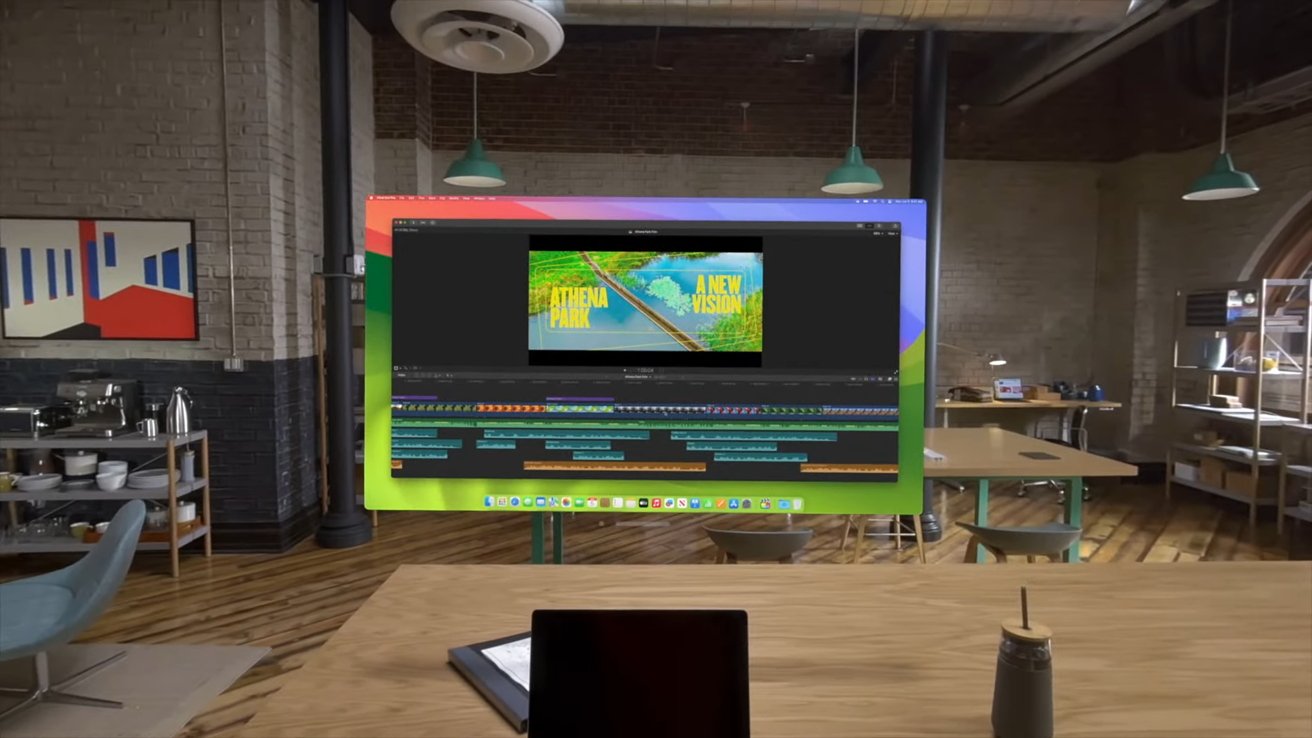 Final Cut Pro running on a Mac screen on the Apple Vision Pro
On Monday,
Apple announced Vision Pro, a mixed-reality headset that marks Apple's official entrance into the AR/VR market. One of the largest selling features is the ability to work in a virtual space with a series of digital "monitors."
The announcement profiled a number of apps, including Mail, TV,
Safari
, and Freeform. However, according to Matti Haapoja, Final Cut Pro will also be available for Vision Pro -- at launch.
I just tried Apple Vision Pro and it's gonna completely change filmmaking, storytelling and content creation.

I've never experienced that sort of presence, feeling like I'm there in the scene.
It's currently unclear how this would be accomplished. During Monday's presentation, a video showed a creative working on Final Cut Pro via a Mac window.
However, it is possible that the Vision Pro could use the
iPadOS
version of Final Cut Pro, or perhaps even a standalone version designed specifically for the device.
In May, Apple released Final Cut Pro and Logic Pro for the
iPad
. Users are able to purchase a subscription to either app for $4.99 per month or $49 per year.
Read on AppleInsider