Edifier MP100 Plus Bluetooth speaker review: designed to be adventurous
Take your favorite music wherever you go with Edifier's MP100 Plus portable Bluetooth speaker, a pocket-sized speaker designed to go wherever you do.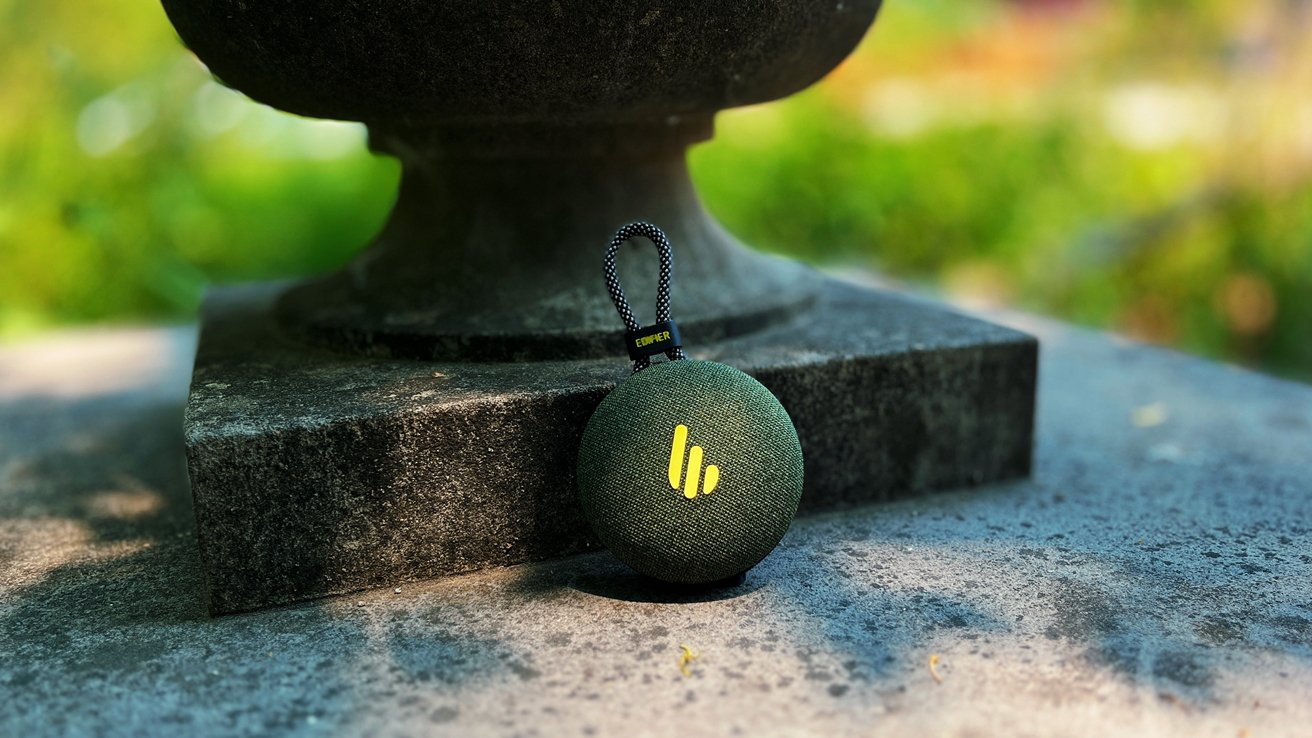 Edifier MP100 Plus Bluetooth speaker


Portable speakers are great -- we always have a couple of different kinds on hand. However, one of our favorite kinds is the palm-sized speakers designed to go just about anywhere.

Edifier's new MP100 Plus is that exact kind of speaker. It's small, it's tough, and it's ideal for tagging along on all of your adventures.


Edifier MP100 Plus - Designed with the outdoors in mind


The MP100 Plus is a perfectly portable speaker. Its small size makes it ideal for hanging off your bike handlebars or backpack. Its included bungee hoop means you can clip it anywhere you can clip a carabiner.

On the device itself is a power button, a Bluetooth connection button, volume controls, and a USB-C port for charging.

Its Bluetooth 5.3 connection means you can expect up to 800 feet of connectivity outdoors. This range decreases when indoors, but provided you aren't putting too many walls or windows between your device and this speaker; it should still work well for most people.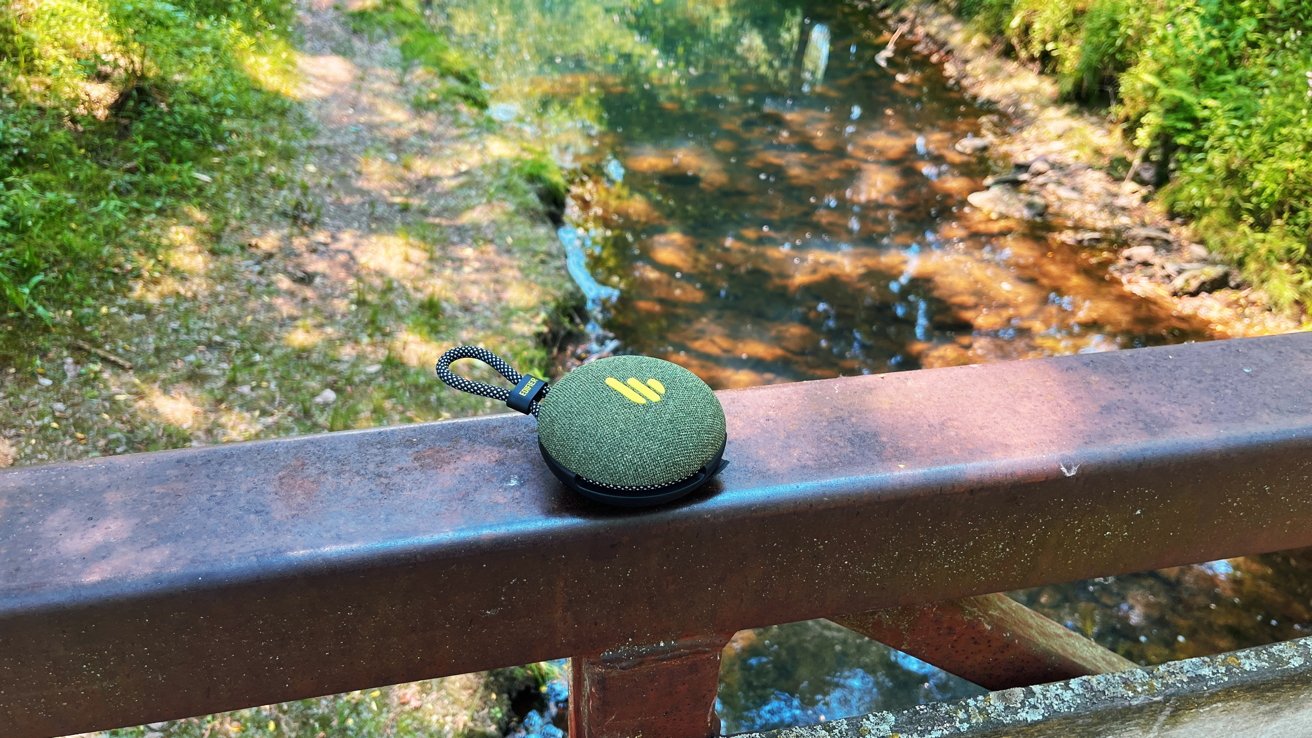 Its IPX7 rating means it's waterproof, perfect for taking on hikes


Its IPX7 rating means it has limited waterproofing and can be dunked into water up to three feet deep for up to 30 minutes. This means it should be fine with accidental drops in the tub or tumbles into puddles while hiking. It's also splashproof, making it perfect for hanging out poolside.


Edifier MP100 Plus - good for small groups, not big parties


There is much to like about the MP100 Plus, especially as a personal-use speaker.

First, we found it the perfect size for hanging on our bike handlebars for a little music while riding.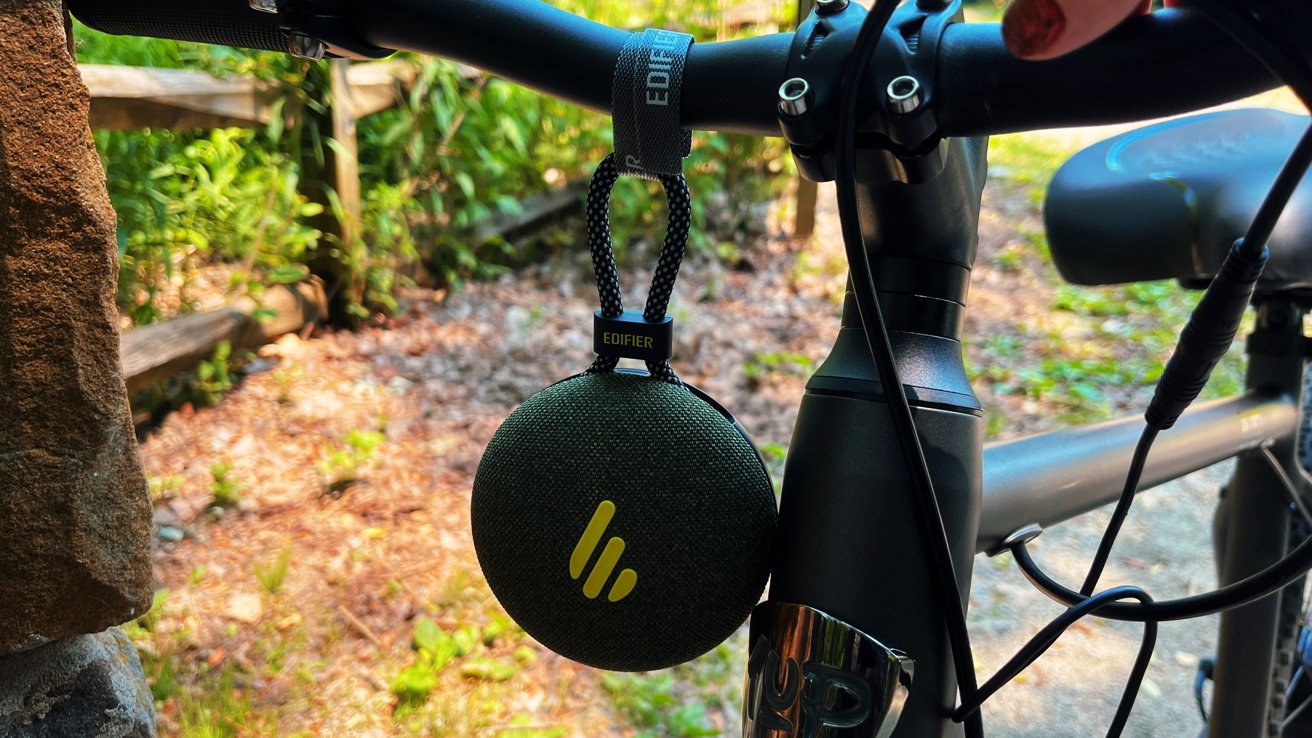 Also, the speaker's 1500mAh battery delivers up to 9 hours of playtime on a single charge.

The long battery life makes it ideal for camping trips or hanging out at the barbecue.

Of course, how loud you play your music will heavily influence how much playtime you get. We found that at three-quarters maximum volume, we got about six and a half hours of playtime before getting low battery warnings.

At no point did we have any connectivity issues -- it paired easily with our iPhone, iPad, and Mac.

The sound quality is respectable, too, for what it is. It isn't the most bass-heavy speaker, but it doesn't sound tinny or hollow, either. The highs are clear, and the mids are crisp, as you'd expect for a speaker in the $60 range.

The volume was the only place we thought it fell a little short. While the maximum volume was more than loud enough when next to it, it isn't the kind of speaker that fills the room. However, at this size, it is designed more for personal use and portability rather than entertaining a crowd.


Who the Edifier MP100 Plus Bluetooth speaker is for


Portable Bluetooth speakers are handy, and the Edifier MP100 Plus is a shining example of a solid personal-use speaker. It could easily be hung in the shower, left table-side at the backyard barbecue, or clipped to your backpack on your next hike.


Edifier MP100 Plus - Pros
Lightweight, portable


Decent battery life


Waterproof, shockproof


Built-in carrying loop
Edifier MP100 Plus - Cons
Maximum volume may not meet everyone's needs
Rating: 4 out of 5
Where to buy the Edifier MP100 Plus portable Bluetooth speaker


The Edifier MP100 Plus is available in Forest Green, Sea Green, and Black, from Amazon for $59.99, with free shipping for Amazon Prime members.


Read on AppleInsider