New Apple Vision Pro details emerge from visionOS beta 2
Apple released a new version of visionOS for developer testing, and while no one has access to the hardware, code sleuths were still able to learn more about Apple Vision Pro.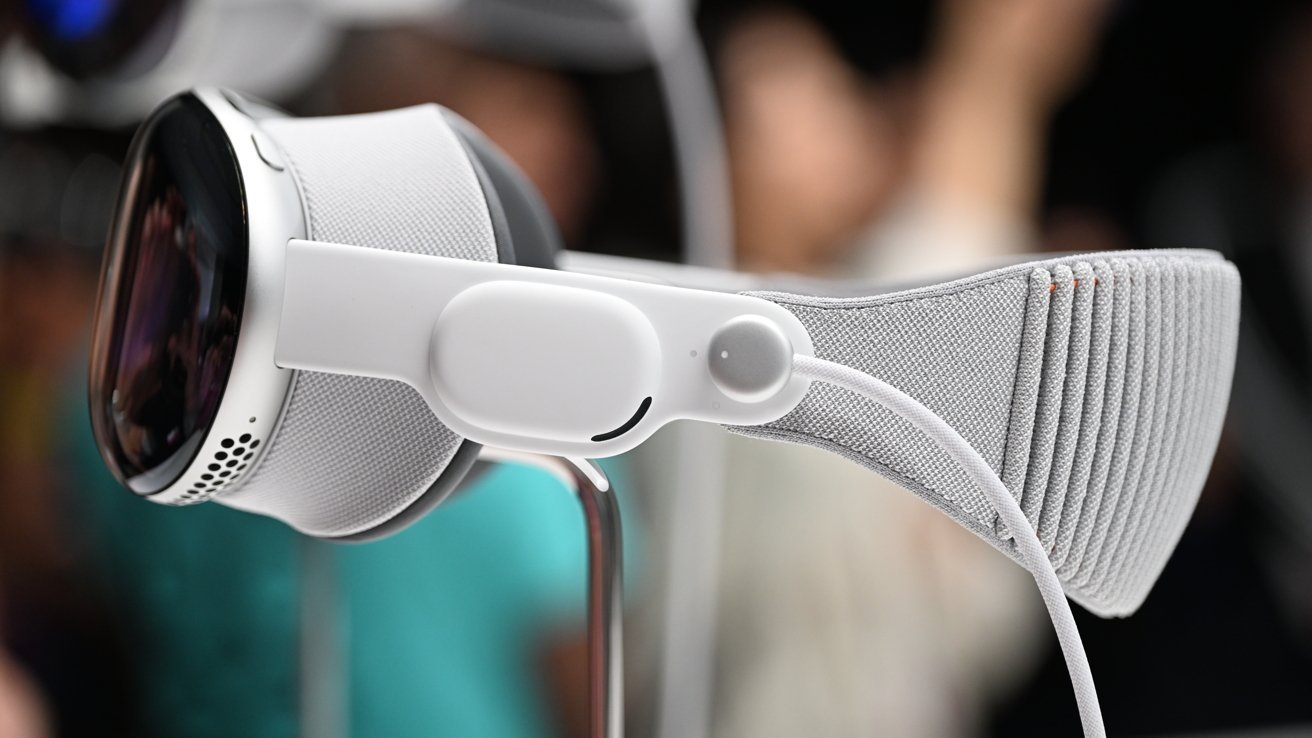 Apple Vision Pro


Code can reveal a lot about an operating system even if its isn't running. Error codes, notification configurations, security notes, and more detail the more obscure parts of the operating system.

Thanks to a code dive performed by 9to5Mac on visionOS beta 2, new details have emerged about FaceTime limits, Personas, Optic ID, an accessibility mode, and other user controls.


FaceTime limitations


First, it appears that Apple Vision Pro won't be able to handle showing all 32 of FaceTime's available participants. This is likely due to the large size of the windows being rendered, not to mention the overhead of running passthrough video and other apps all at once.

On iPhone or iPad, the most recent speakers are shown in large floating windows. Once there isn't enough space to show more, the other participants are moved to a scrolling view at the bottom of the app.

For Apple Vision Pro, only nine floating windows will be visible at a time, which users can choose. Any other participants will still be audible on the call, just not visible in the space.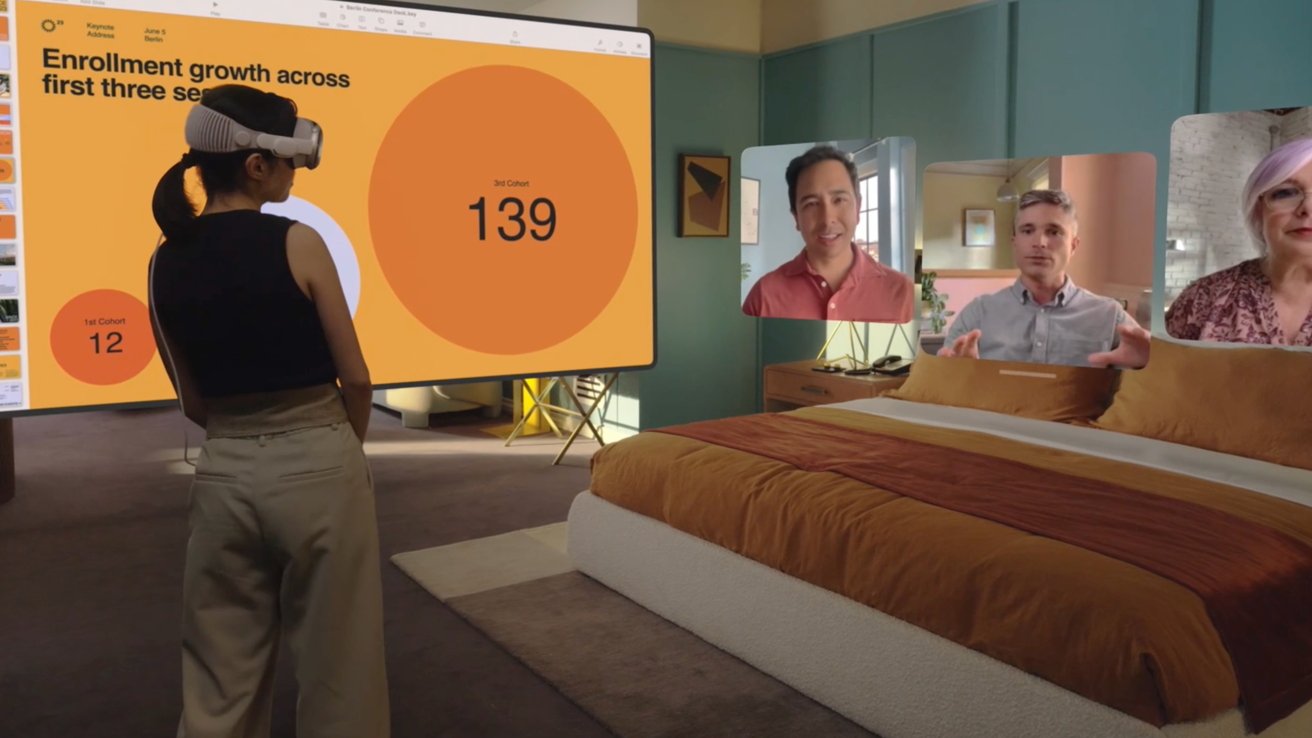 Up to nine people can be visible during a FaceTime call


One other note on FaceTime -- virtual environments can be used and shared during FaceTime calls. That means participants can see that you're in Mt. Hood and join the same 3D space.


Personas


The 3D representation of the Apple Vision Pro user's face is called a Persona. This is what shows up for other users during a FaceTime call when wearing the headset.

The settings menu for managing this Persona for Apple and third-party apps has been renamed Persona Virtual Camera.


Optic ID confirmations


Double-clicking a button to verify a purchase has been around ever since Face ID was introduced. The same gesture is used with Optic ID.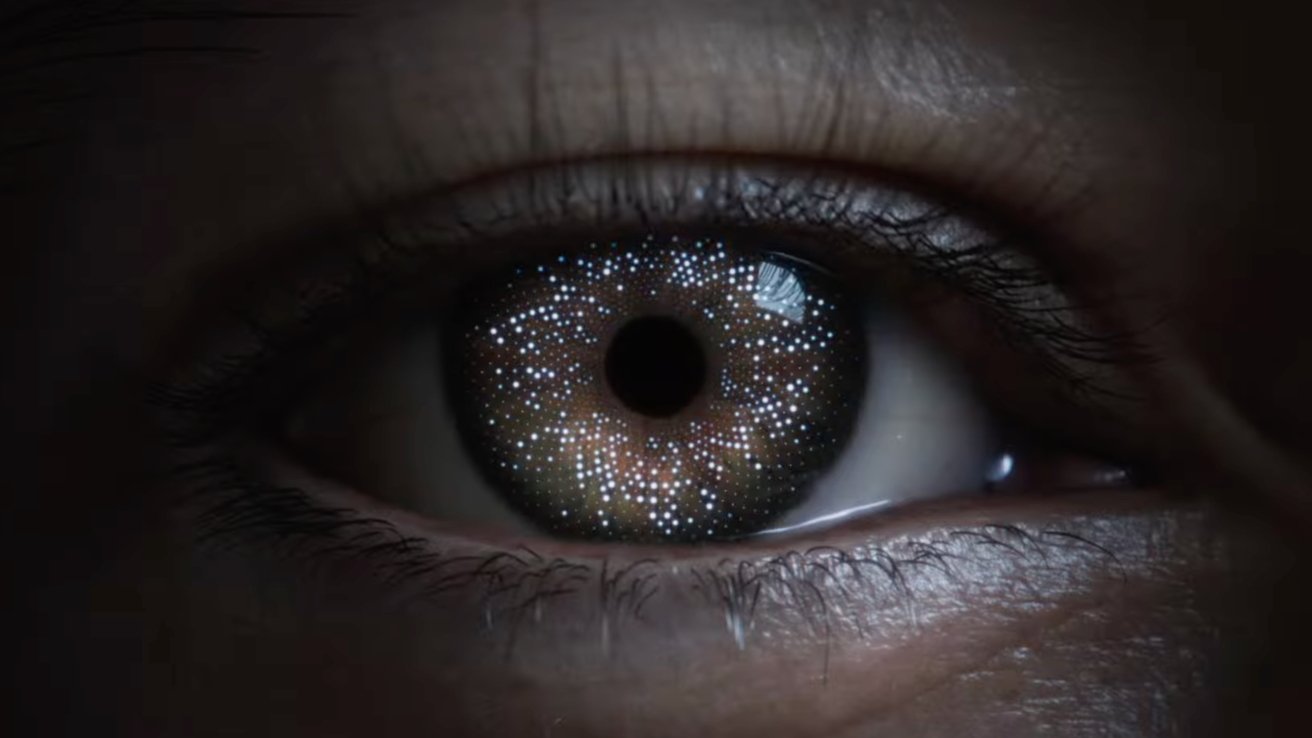 Optic ID is the latest biometric option


This gesture will be used for making purchases and confirming settings changes as usual, but also for other secure actions. One example discovered is the user will need to authenticate via Optic ID when connecting to a Mac.


App installation


Users can browse the App Store on their iPhone and install apps on the Apple Vision Pro automatically. If the app is built only for Apple Vision Pro, a prompt will appear stating that the download will begin on the headset.


Additional controls


Rounding out this code dive are a handful of interaction options and other tidbits about Apple Vision Pro. One is the appearance of the hand pointer, an accessibility feature shown during WWDC.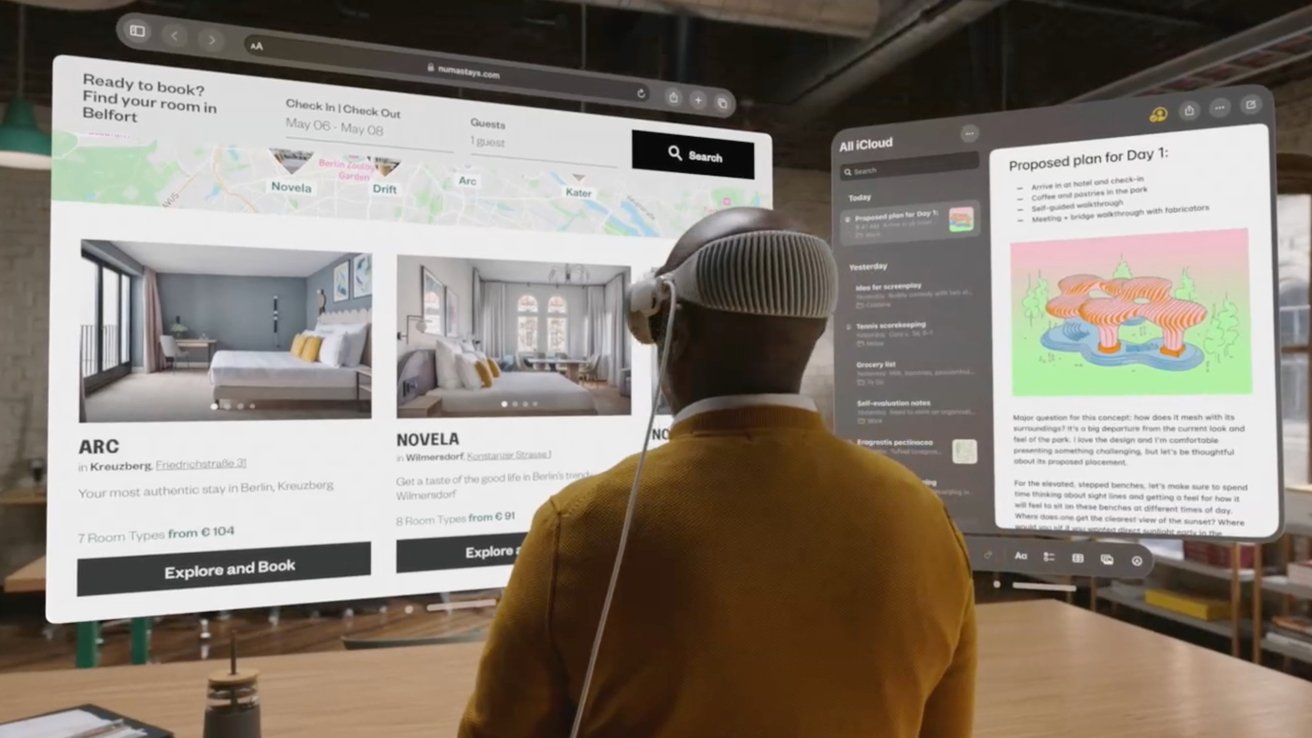 visionOS has eye and hand gesture controls


Users can force quit apps by holding down the Digital Crown and Top Button for a few seconds. That at least seems more cumbersome than swiping apps on iPhone, which you don't need to do.

If eye or hand tracking seems off, the user can click the Top Button four times in a row to reset the tracking. This is a feature found in other headsets and it makes a welcome appearance here.

Finally, Apple has included a short video showing how to remove the Light Seal. This accessory can be traded out for a different one that fits the user better.

Apple Vision Pro won't be available to purchase until early 2024 and it will cost $3,499. Developers can start building apps for it now with the Xcode simulator, and developer kits are available via application.

Read on AppleInsider