Apple Vision Pro execs talk about developer headset accessibility
The Apple Vision Pro needs to convince developers to create apps for the headset, as well as get consumers to buy into the platform when it is released, with accessibility a big part of Apple's plan to make the device a success.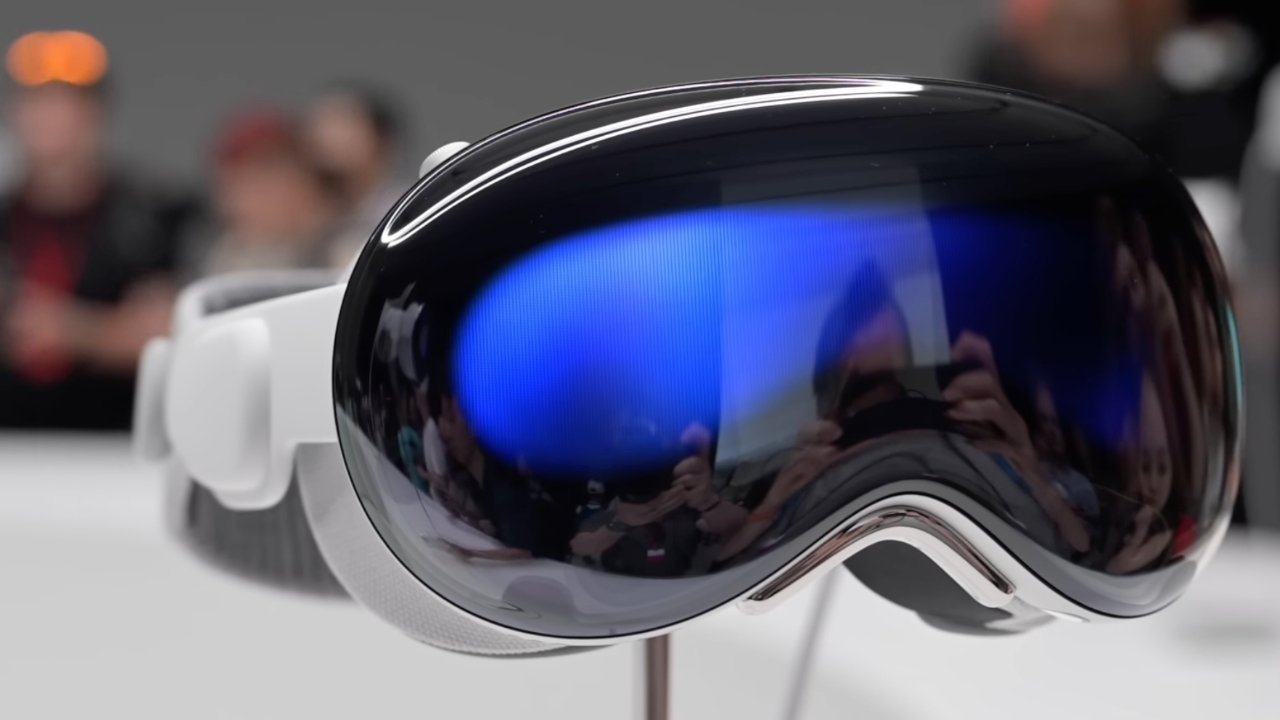 Apple Vision Pro at Apple Park


The Apple Vision Pro is months away from its expected release in early 2024, and before then, Apple has a lot of time available to try and make it as much of a success as possible. To do so, it has to encourage two different categories to buy into the Apple Vision Pro.

The first group is developers, who must be convinced to make compelling third-party apps for the headset. The other is the end consumer, a group that the developer's apps could be used for convincing hardware purchases in the future.

In an interview with Digital Trends, Apple VP of developer relations Susan Prescott and senior director of product marketing for Apple Vision Pro Steve Sinclair, as well as a number of developers, discussed the state of the headset, and what needs to happen next.


Onboarding developers


Following reports that developers didn't attend device developer labs in droves, Apple is insistent that developers are excited for the headset. Prescott claims there has been "extremely high, three-digit customer satisfaction for the labs we've run so far."

The WWDC introduction and getting developers some immediate hands-on time shortly after was important, said Sinclair, as "it's those types of experiences that are going to inspire developers to create their own experiences." Sinclair added that the number of SDK downloads has "exceeded our expectations."

The plan to get more developers on board, including loaner headsets, compatibility evaluations, and other online resources, are thought to be part of the developer onboarding plan. "We don't just want to have a lot of apps available for Vision Pro - we want them to work great," said Prescott.

That hands-on time is an important factor for some developers, with Blackbox developer Ryan McLeod advising "It's hard for me to imagine being inspired enough to build Blackbox for Vision Pro without having had ample hands-on time."

This time with the hardware will be "crucially important" for developers, with McLeod hoping "as many developers as possible - especially smaller indie teams - get that opportunity and support for the platform."

Apple will also need to convince other developers to sign up in the future, with Sinclair proposing "We need to make it accessible to every single one of our developers." Access to developer tools like Xcode and SwiftUI will help make sure the platform is comprehensible to existing developers, and those who are just starting their developer journey.

Access to hardware beyond loaners will also be tricky, beyond developer kits. In one proposal, XRHealth's Eran Orr, Miki Levy, and Xavi Oromi proposes that Apple could make it more accessible by offering a grant to developers who cannot afford either a headset or Mac, since it "would help not only the developer community, but also empower the world to create more potentially life-changing applications."


Public facing


The public is a harder group to convince, having previously needed to deal with the plethora of existing headsets on the market, as well as swallowing Apple's $3,499 price tag.

"One of the things that we've observed is that when people first put on Vision Pro, they're so blown away by the new spatial experiences that they see that they oftentimes forget that they're actually wearing something," said Sinclair. Urging developers to create new experiences is par for the course, as Sinclair believes immersive apps "are the things that customers and users are going to be excited about."

To do so, Sinclair doesn't think its a case of convincing based on form factor, but of showing off these experiences, and proving that the Vision Pro can deliver.

Part of this need to convince the public explains the lack of controllers. "We came to the most simple conclusion, which is: [people] should use something they already know how to use. It's their eyes, it's their hands, it's their voice," said Apple's reps.

Read on AppleInsider