Roadside Assistance via Satellite provides more help for iPhone users
Posted:
in iPhone
edited September 12
During the iPhone 15 event, Apple announced expanded satellite safety features, providing aid when you need roadside assistance when first responders aren't necessary.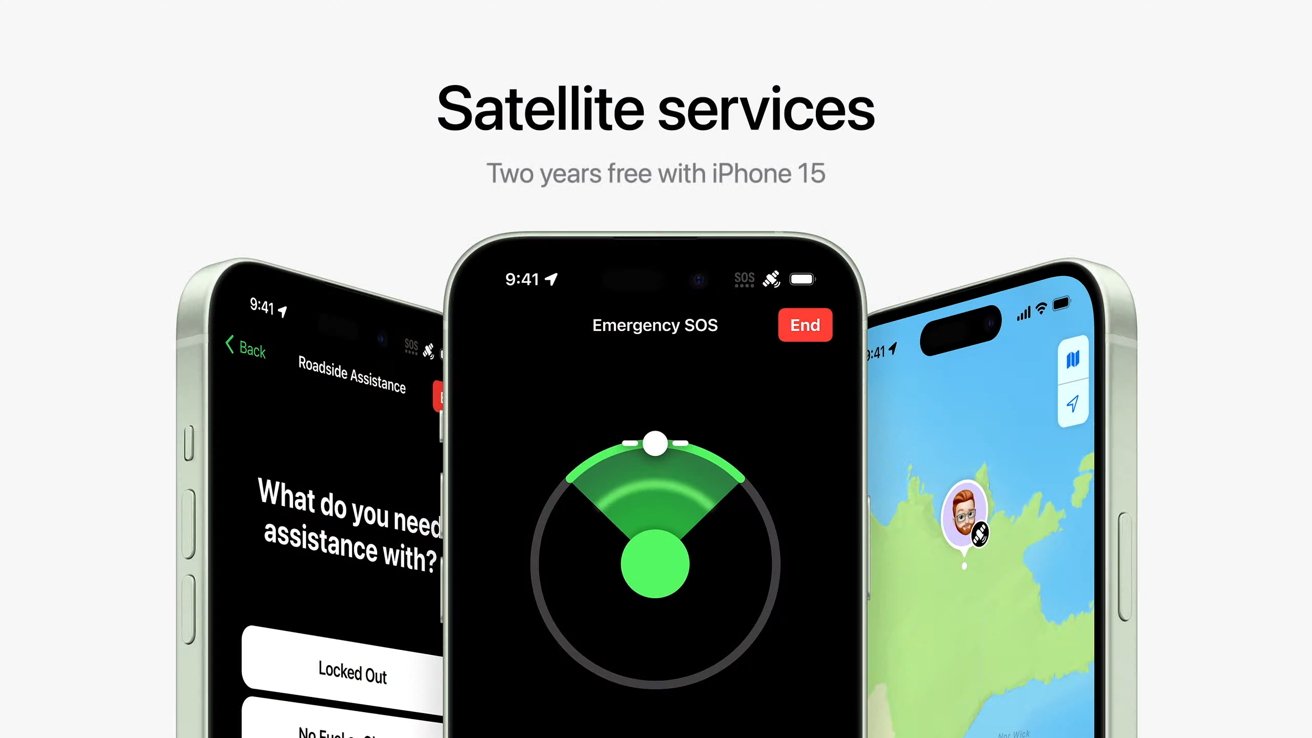 Satellite features on iPhone 15


Apple highlighted the importance of Emergency SOS via Satellite during its Wonderlust iPhone 15 event, showcasing users who were rescued thanks to the new service. Now, it's bringing more functionality for when emergency first responders don't need to be deployed.

The new feature is called Roadside Assistance via Satellite and it operates in much the same way. With a compatible phone limited to iPhone 14 and iPhone 15 models, users can text Roadside Assistance which will ask you a series of questions to get you aid.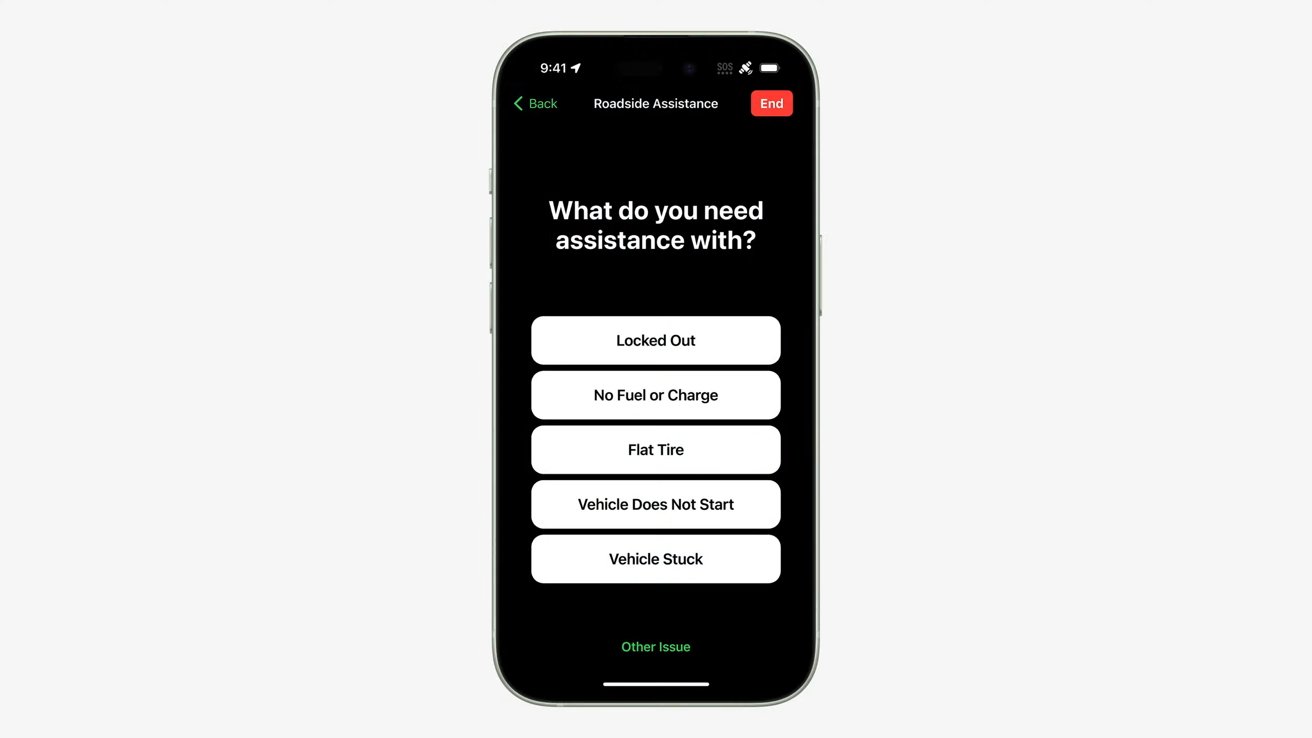 Roadside assistance options


Car lockouts, no fuel or charge, flat tires, car stuck, or vehicle not starting are the options Apple will present during the aid process.

When you're experiencing a roadside issue, this can help users can the help they need even if cellular connectivity isn't available.

The service will be included for free for two years with new iPhone 15 purchases. AAA members get the service for free.

Read on AppleInsider