UGreen 300W GaN Charger review: Fast-charging with lots of high-power USB-C
The UGreen 300W GaN Charger is a heavy-duty USB-C desktop charger to ensure your entire setup is always charged.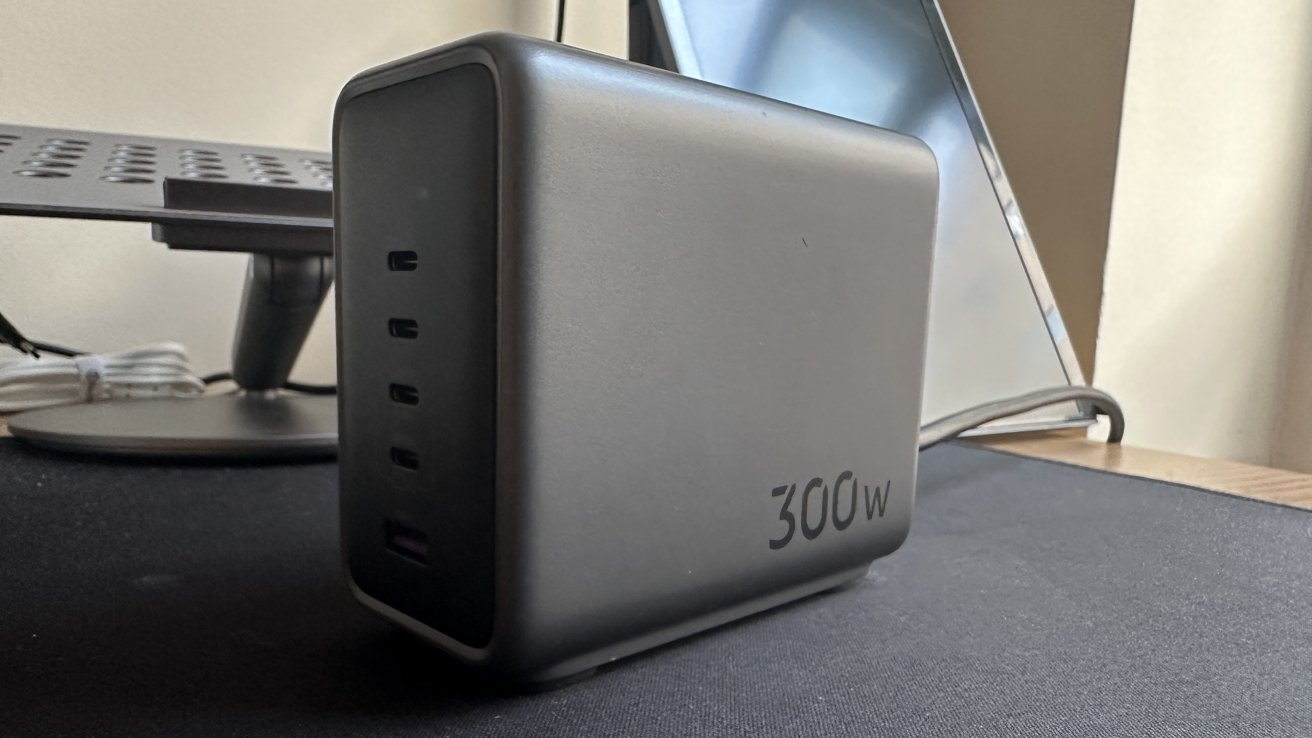 Gallium Nitride (GaN) semiconductor technology seems to be becoming more popular, and new chargers and batteries are making the most of this change. Greater charging efficiency and power density over silicon semiconductors grant consumers more powerful chargers at smaller sizes.

The Ugreen 300W GaN charger is an example of this, as it splits its massive wattage to charge several high-power devices simultaneously. Ugreen has been making consumer electronics since 2012, specializing in chargers and power stations, and this is their most powerful charger yet.

This charger is not for day-to-day portability, weighing almost two pounds and coming with a separate power cord. Five different outlets make it great for office spaces, desks, or on a coffee table for charging devices in gathering spaces.

The matte grey color helps it not stand out too much, and rubber feet on the bottom help it hold in place on a table. The charger also comes with a 1.5m USB-C charging cable.


UGreen 300W GaN Charger - Ports & charging


With five ports and 300W, there are many ways for power to be split amongst your devices. Full details are available on Ugreen's website, but there's a simplified breakdown for the maximum power of each port.


USB-C 1: 140W


USB-C 2: 100W


USB-C 3: 60W


USB-C 4: 45W


USB-A 1: 22.5W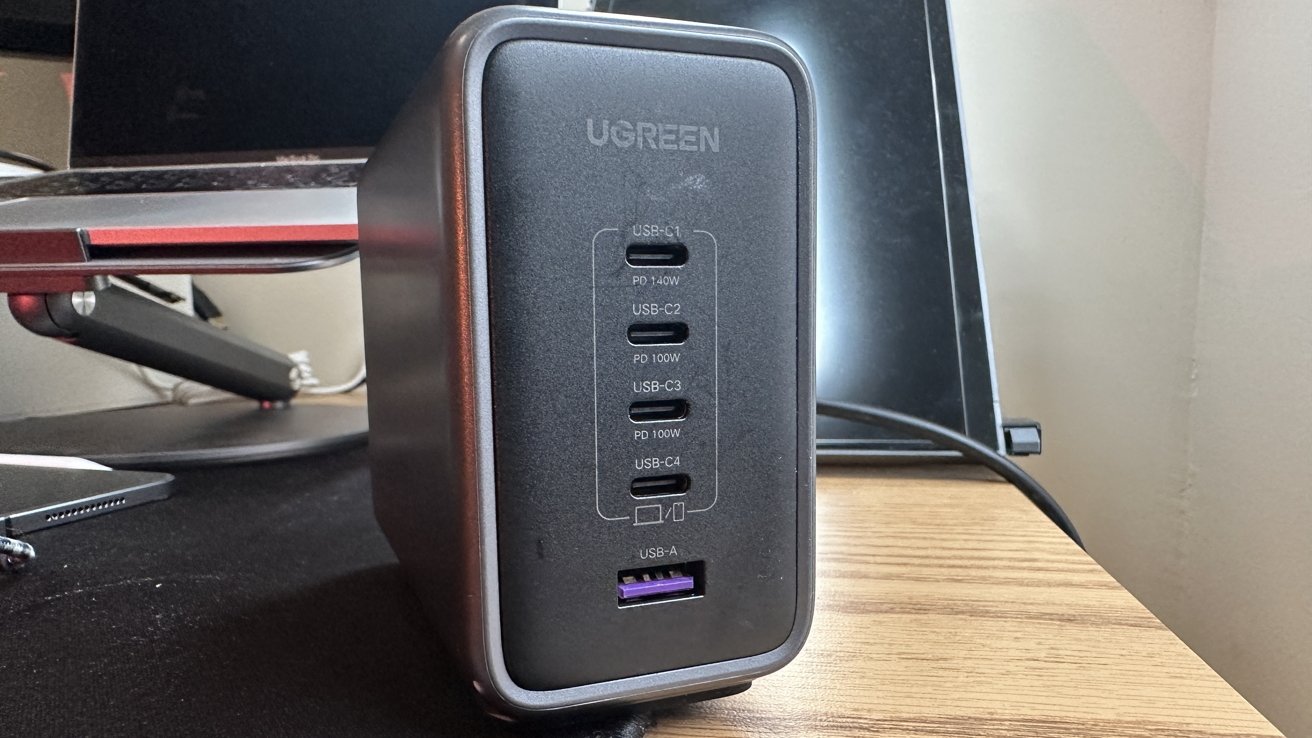 The wattage varies depending on the combination, but you could plug in three laptops or tablets into the top three ports and still get fast charging by using all 300W. We've used the Ugreen GaN charger over a few weeks and found that it was particularly good at getting devices back up to charge quickly, which has great applications for mobile workers and students.

When charging an iPhone 14, iPad, MacBook Pro, and AppleWatch simultaneously, the iPhone and MacBook went from 0% to 25% in around 10 minutes.

The iPhone reached 80% at around 50 minutes, and the iPad charged from 44% to 80% in 40 minutes. All devices were at 95% or above at 100 minutes.

All the while, the charger didn't warm up too much, which is proof of Ugreen's claim that the charger is always on temperature protection. We also noticed that when connected devices were at 100%, more power would be given to other ports to charge the remaining items.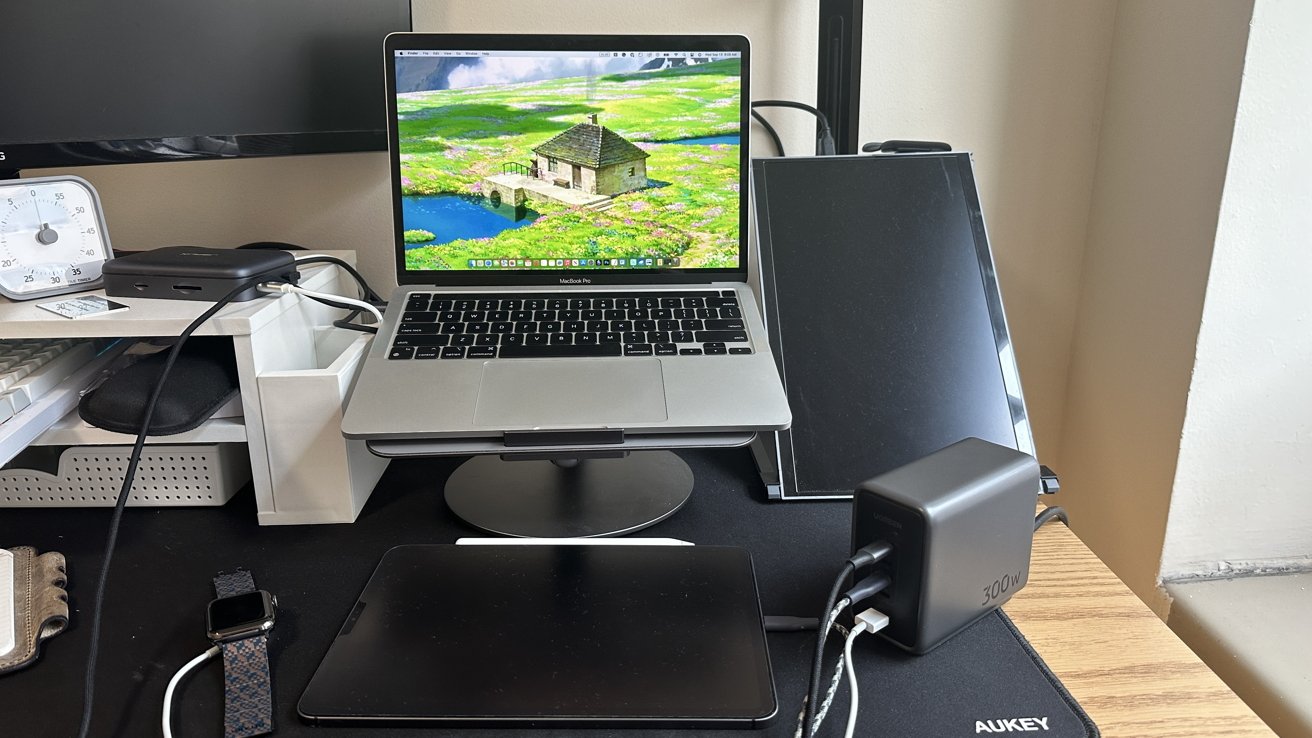 A charger to last you years


The UGreen 300W GaN charger is a great way to bring fast charging to all your devices on your desktops, bedside tables, or offices. Wire mess is avoided, space is saved by using one charging block instead of five, and charging stays consistent and adapts to the situation.

Although the price is high, it's a good deal compared to buying several fast-charging blocks for the same effect. This charger is a long-term investment for those who want to avoid worrying about their devices running low on charge.


UGreen 300W GaN Charger Pros
Can charge several high-power devices simultaneously


Consolidates multiple charging blocks into one


Long-term investment for reliable charging
UGreen 300W GaN Charger Cons
Not for on-the-go use


High cost
Rating: 4 out of 5
Where to buy the UGreen 300W GaN Charger


The UGreen 300W GaN Charger is available on Amazon and the Ugreen store for $269.99. Amazon has a $70 coupon, and you can get 26% off on the Ugreen store with code UG300W.

Read on AppleInsider