New malware strain stealing business data from Intel Macs
Posted:
in macOS
edited September 16
Malware called "MetaStealer" is being used by hackers to attack businesses and to steal data from Intel-based Macs, with techniques including posing as legitimate app installers.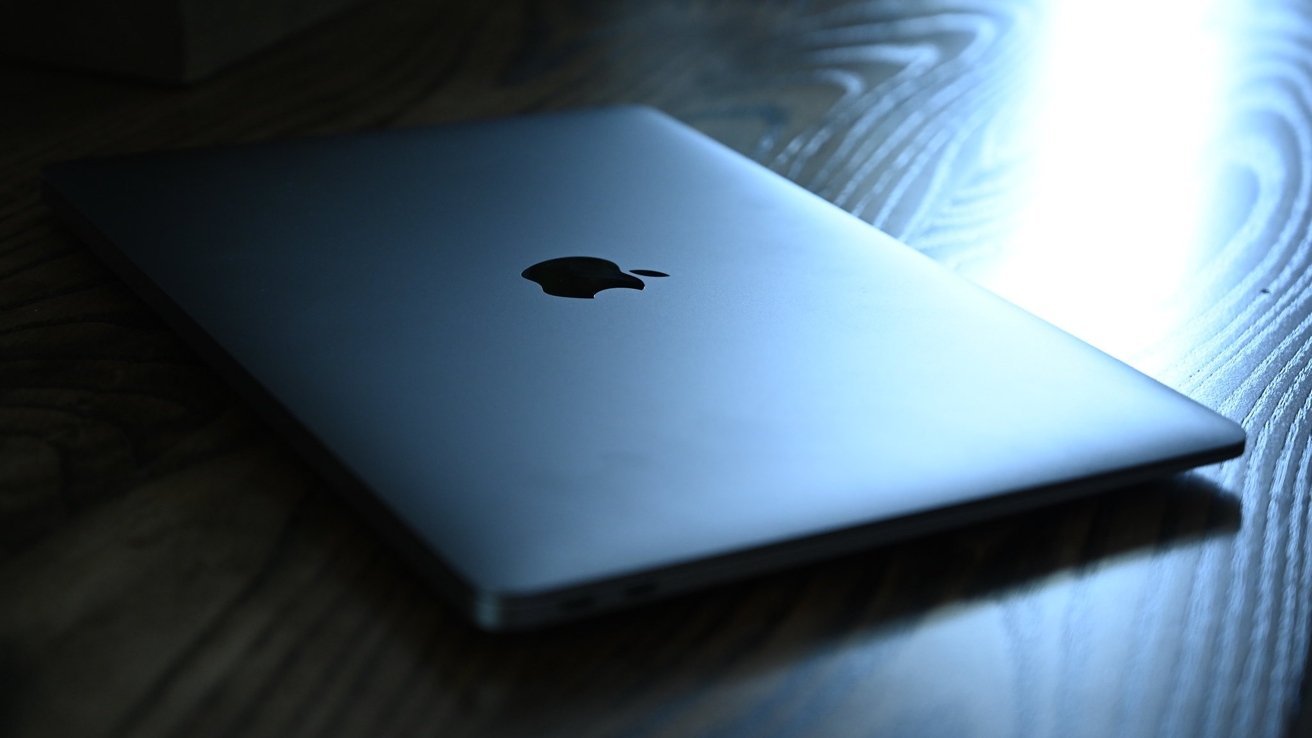 Malware attacks against macOS continue to be a problem, with users being coerced into opening executables being the main reason the attacks are successful. In a report detailing a family of macOS "infostealers" referred to as "MetaStealer," security researchers explain how it works by tricking users into opening disk images.

According to Phil Stokes of SentinelOne, MetaStealer attackers are targeting businesses running macOS systems. By pretending to be fake clients, victims are socially engineered into running the malicious payloads on their Mac.

Many samples supplied to SentinelOne reveal that the disk image file holding the payload was often given names that could be of interest to business users. This ranges from names for presentations, a "Concept A3 full menu with dishes and translations to English," and "Conract for paymen & confidentiality agreement Lucasprod" [sic], to the names of installers for Adobe products like Photoshop.

It is believed that targeting business users directly is an unusual move for malware users, as it is typically distributed in mass ways, such as in fake torrents.

The effort to achieve an installation is also made harder for hackers by a number of ways. Since the disk image contains the bare minimum content to exist beyond the payload, the file also tends to not include an Apple Developer ID string, nor use code signing at all, nor ad-hoc signing.

These create extra obstacles, namely that attackers have to somehow convince the would-be victim to override Gatekeeper and OCSP. All of the collected samples are single-architecture Intel x86_64 binaries, so while they would be usable on Intel Macs directly, they would need to use Rosetta to run on Apple Silicon Macs.

While users should be vigilant and use caution when opening questionable files sent by others, or downloaded from unofficial sources, Apple has already introduced some protective measures. As part of XProtect update x2170, Apple includes a detection signature that impacts some versions of MetaStealer.

SentinelOne has also released a list of Indicators of Compromise, intended for use by IT and security teams working for enterprise, which follows below.


Indicators of Compromise
MetaStealer Droppers


AdobeOfficialBriefDescription.dmg 00b92534af61a61923210bfc688c1b2a4fecb1bb


Adobe Photoshop 2023 (with AI) installer.dmg 51e8eaf98b77105b448f4a0649d8f7c98ac8fc66


Advertising terms of reference (MacOS presentation).dmg 4da5241119bf64d9a7ffc2710b3607817c8df2f


AnimatedPoster.dmg c2cd344fbcd2d356ab8231d4c0a994df20760e3e


CardGame.dmg 5ba3181df053e35011e9ebcc5330034e9e895bfe


Conract for paymen & confidentiality agreement Lucasprod.dmg dec16514cd256613128b93d340467117faca1534


FreyaVR 1.6.102.dmg d3fd59bd92ac03bccc11919d25d6bbfc85b440d3


Matrix.dmg 3033c05eec7c7b98d175df2badd3378e5233b5a2


OfficialBriefDescription.app.zip 345d6077bfb9c55e3d89b32c16e409c508626986


P7yersOfficialBriefDescription 1.0.dmg 35bfdb4ad20908ac85d00dcd7389a820f460db51


PDF.app.zip aa40f3f71039096830f2931ac5df2724b2c628ab


TradingView.dmg e49c078b3c3f696d004f1a85d731cb9ef8c662f1


YoungClass brief presentation Mac 20OS.zip 3161e6c88a4da5e09193b7aac9aa211a032526b9


YoungSUG(Cover references,tasks,logos,brief)\YoungSUG_Official_Brief_Description_LucasProd.dmg 61c3f2f3a7521920ce2db9c9de31d7ce1df9dd44


Network Communications - IPs


13[.]114.196[.]60


13[.]125.88[.]10


Network Communications - Domains


api.osx-mac[.]com


builder.osx-mac[.]com


db.osx-mac[.]com


Developer ID


Bourigaultn Nathan (U5F3ZXR58U)


Mach-O Binaries -- Intel x86_64


0edd4b81fa931604040d4c13f9571e01618a4c9c


13249e30a9918168e79cdb0f097e4b34fbbd891f


13bcebdb4721746671e0cbffbeed1d6d92a0cf6c


1424f9245a3325c513a09231168d548337ffd698


148bc97ff873276666e0c114d22011ec042fb9b9


15c377eb5a69f93fa833e845d793691a623f928c


166ff1cd47a45e47721bb497b83cc84d8269b308


1b3ce71fa42f4c0c16af1b8436fa43ac57d74ce9


1cc66e194401f2164ff1cbc8c07121475a570d9f


1df31db0f3e5c381ad73488b4b5ac5552326baac


1df8ff1fe464a0d9baaeead3c7158563a60199d4


1e5319969d6a53efc0ec1345414c62c810f95fce


291011119bc2a777b33cc2b8de3d1509ed31b3da


2c567a37c49af5bce4a236be5e060c33835132cf


33a5043f8894a8525eeb2ba5d80aef80b2a85be8


34c7977e20acc8e64139087bd16f0b0a881b044f


3589dd0d01527ca4e8a2ec55159649083b0c50a8


35c3b735949151aae28ebf16d24fb32c8bcd7e6b


35e14d8375f625b04be43019ccb8be57656b15cf


394501f410bd9cb4f4432a32b17348cdde3d4157


47620d2242dfaf14b7766562e812b7778a342a48


57c2302c30955527293ed90bfaf627a4132386fb


65de53298958b4f137c4bd64f31f550dd2199c36


70625f621f91fd6b1a433a52e57474316e0df662


78e8f9a93b56adc8e030403ba5f10f527941f6ae


80c83e659c63c963f55c8add4bf62f9bec73d44e


816fdf1fd9cf9aff2121d1b59c9cca38b5e4eb9d


86eb7c6a4d4bec5abeb6b44e0506ab0d5a96235d


8dfeda030bd3b38592b29d633c40e041d5f3331d


8ec57c1b1b5409cadb99b050c3c41460d4c7fea8


8f211c0ef570382685d024cc8e6e8acd4a137545


90d7f8acf3524fcb58c7d7874a5b6e8194689b1a


92b178817a6c9ad22f10b52e9a35a925a3dc751b


a54c9906d41b04b9daf89c2e6eb4fdd54d0eae39


a8724eb5f9f8f4607b384154f0c398fce207259e


b51d7482d38dd19b2cb1cd303e39f8bddf5452ac


bd6b87c6f4f256fb2553627003e8bce58689d1d8


bdd4ce8c2622ddcf0888e05690c8b3d1a8c83dae


be1ac5ed5dfd295be15ba5ed9fbb69f10c8ec872


c37751372bb6c970ab5c447a1043c58ce49e10a5


c4d9272ef906c7bf4ccc2a11a7107d6b7071537b


c5429b9b4d1a8e147f5918667732049f3bd55676


caf4fb1077cea9d75c8ae9d88817e66c870383b5


cf467ca23bdb81e008e7333456dfceb1e69e9b8a


cfa56e10c8185792f8a9d1e6d9a7512177044a8b


d7de135a03a2124c6e0dfa831476e4069ebfba24


dbf0983b29a175ebbcf7132089e69b3999adeca7


dfd5adb749cbc5608ca915afed826650fcb0ff05


e5cfc40d04ea5b1dac2d67f8279c1fd5ecf053f6


f6f09ecc920eb694ed91e4ec158a15f1fb09f5dd


f93dd5e3504fe79f7fcd64b55145a6197c84caa2


f97e22bad439d14c053966193fdfdec60b68b786


fce7a0c00bfed23d6d70b57395e2ec072c456cba


Read on AppleInsider