Apple Wallet adds exclusive UK features with signs of more to come
The UK still doesn't have Apple Card, but it was an early adopter of Apple Pay, and in what looks like the first of more exclusives to come, iOS 17.1 is adding support for bank balances in Apple Wallet.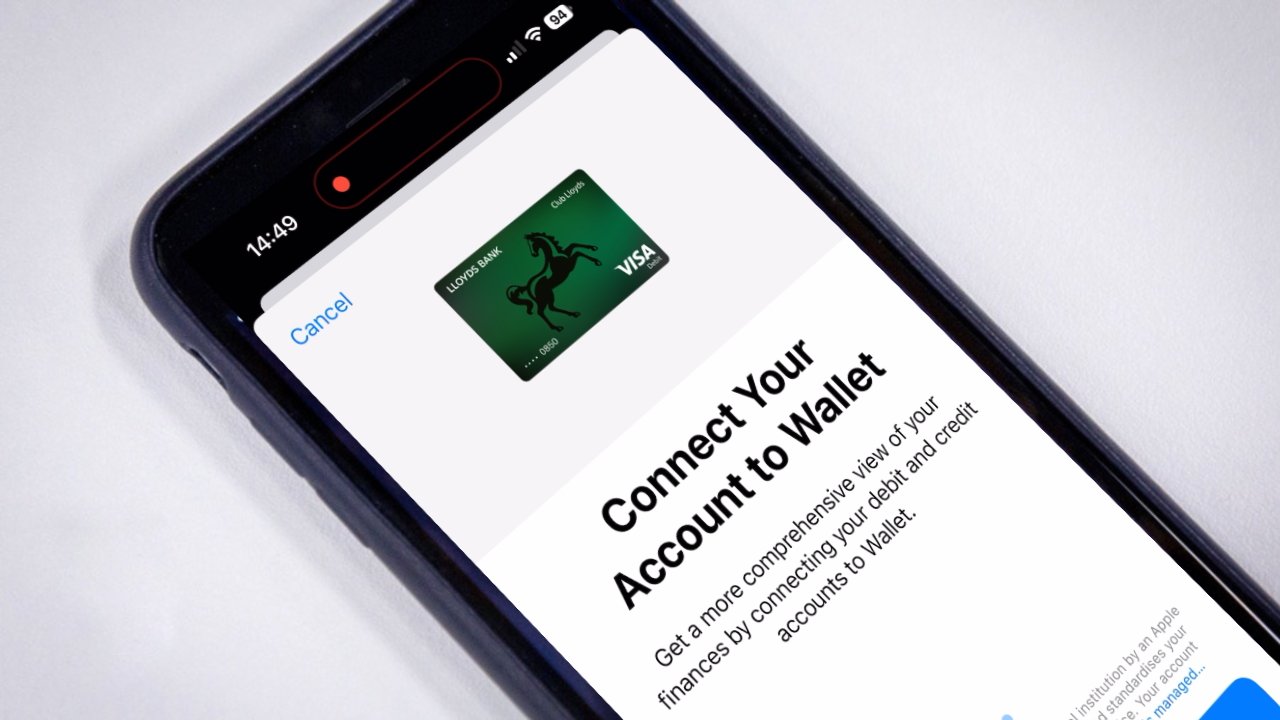 UK users on the iOS 17.1 beta can link certain bank accounts to Apple Wallet


The UK is a very different financial market to the US, such that once Apple Pay was launched, it was immediately available everywhere in the country. There wasn't the same state by state and bank by bank negotiation that is still continuing in the US.

One key difference is now being leveraged by the beta of iOS 17.1. The UK has an Open Banking API which should mean that Apple Wallet will be able to display bank account balances.

As spotted by MacRumors, the system is being now being trialled in the UK for an unknown number of users who have accounts with the country's major banks such as Barclays, Lloyds, and HSBC.

Users also have to have a credit or debit card from the qualifying banks, set up in Apple Wallet. When they do, tapping on that card now prompts them to allow Apple Wallet to access the account information.

It's a straightforward procedure that Apple Wallet talks users through. Depending on the bank, users can have to go through the process twice before it completes -- Lloyds Bank, for instance, timed out.

Once the connection to the account has been set up, it will show the current balance -- plus all transactions.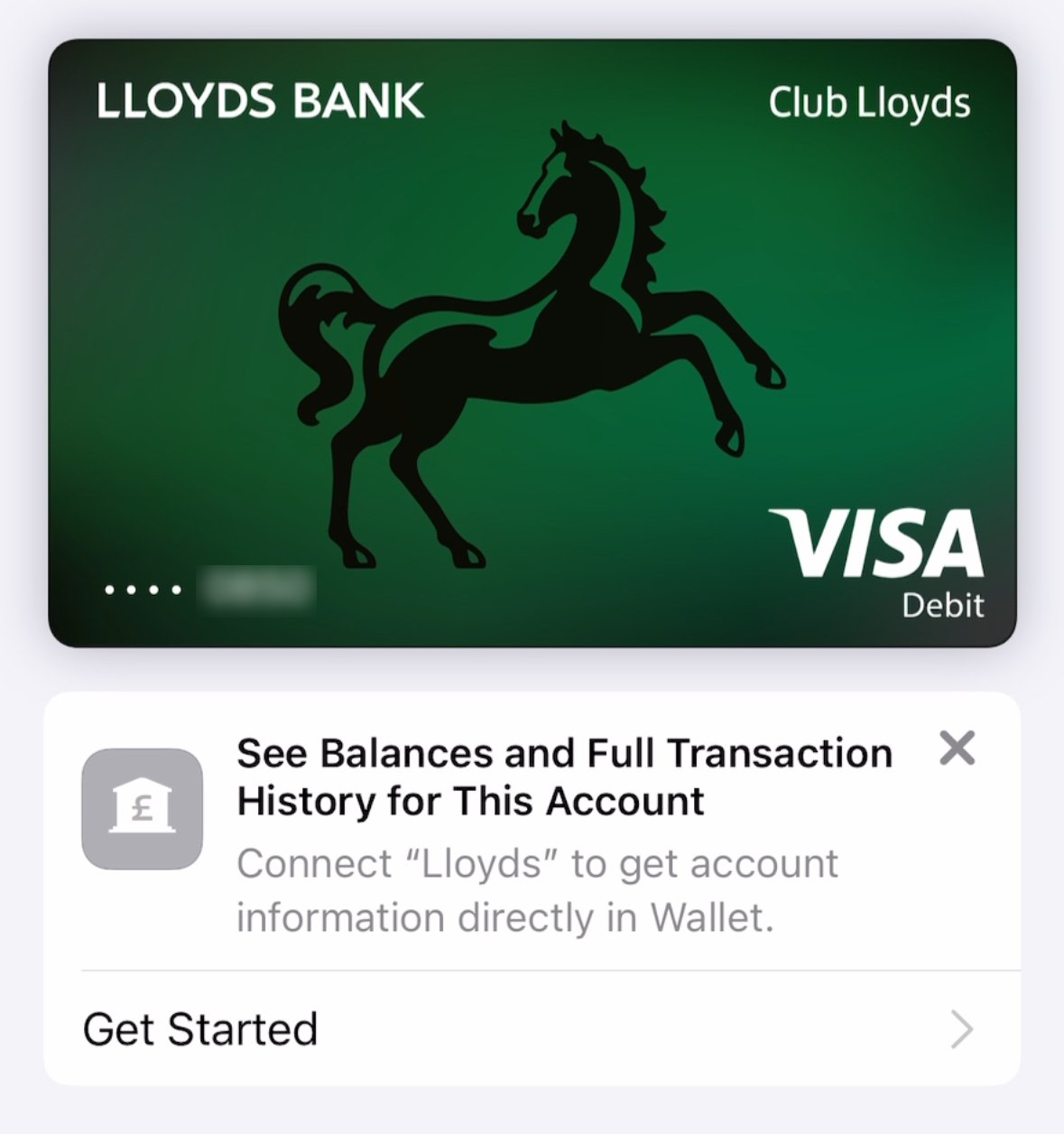 Existing bank card users get prompted to set up access


There seems to be a problem with multiple accounts, though. Again using Lloyds Bank, four accounts were correctly displayed and could be selected, but only the data from one was presenter in Apple Wallet.

Despite any teething problems, Apple Wallet access to accounts is well-presented and useful. It's also probably a result of Apple having bought the UK firm called Credit Kudos in March 2022.

While Apple has not announced that Credit Kudos is involved with the new Apple Wallet features, the firm's own site now says that "Credit Kudos" is a trading name. And that it belongs to a company now called Apple Payments Services Limited.

It had been suspected that acquiring this firm was a step toward Apple Card finally coming to the UK, but it hasn't happened yet.

Read on AppleInsider