Apple Watch Series 9 review: Solid upgrade even with features still coming
Quality of life updates like Double Tap and a brighter display makes Apple Watch Series 9 a worthwhile upgrade, but Series 7 and newer owners shouldn't bother.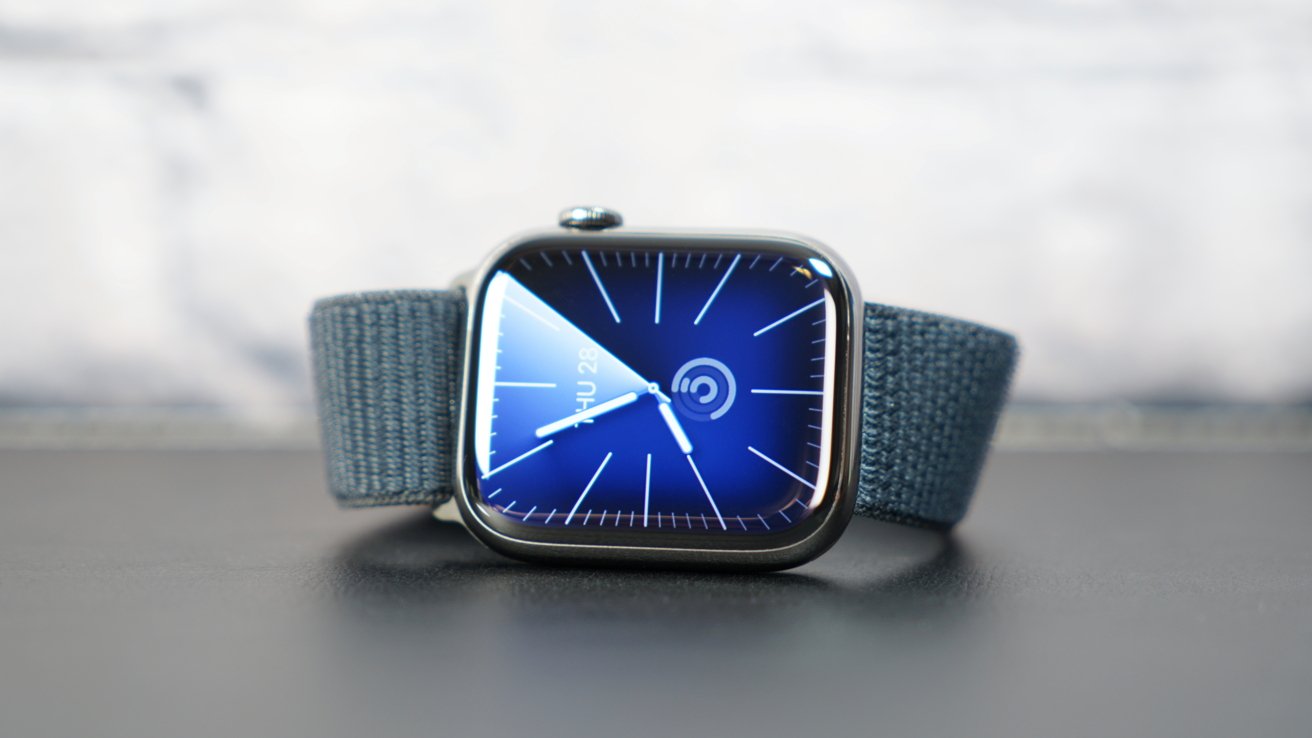 Apple Watch Series 9 review


Apple Watch launched in 2015 and has dramatically transformed as a product since. The latest updates are pretty impressive when viewed with a long enough scope, but year-over-year comparisons won't be as exciting.

Apple Watch Series 9 has an identical design to the previous three generations of Apple Watch. It has the same health sensors as Apple Watch Series 8 but can do more thanks to an updated CPU.

Apple has stuffed every corner of the Apple Watch with sensors, elongated battery life as much as possible for the size, and improved processing speeds so everything is fluid. That means Apple has boxed itself in a developmental corner for this particular device, but the 2023 model may still be worth considering.


Apple Watch Series 9 review: Design and returning features


The Apple Watch display slowly spread across the entire top surface until it rolled slightly over the sides. When viewed from above, this has a striking all-display effect with only a tiny view of the bezels.

That display design with curved edges and round corners has been identical since Apple Watch Series 7. There are no surprises here, except now it comes in pink.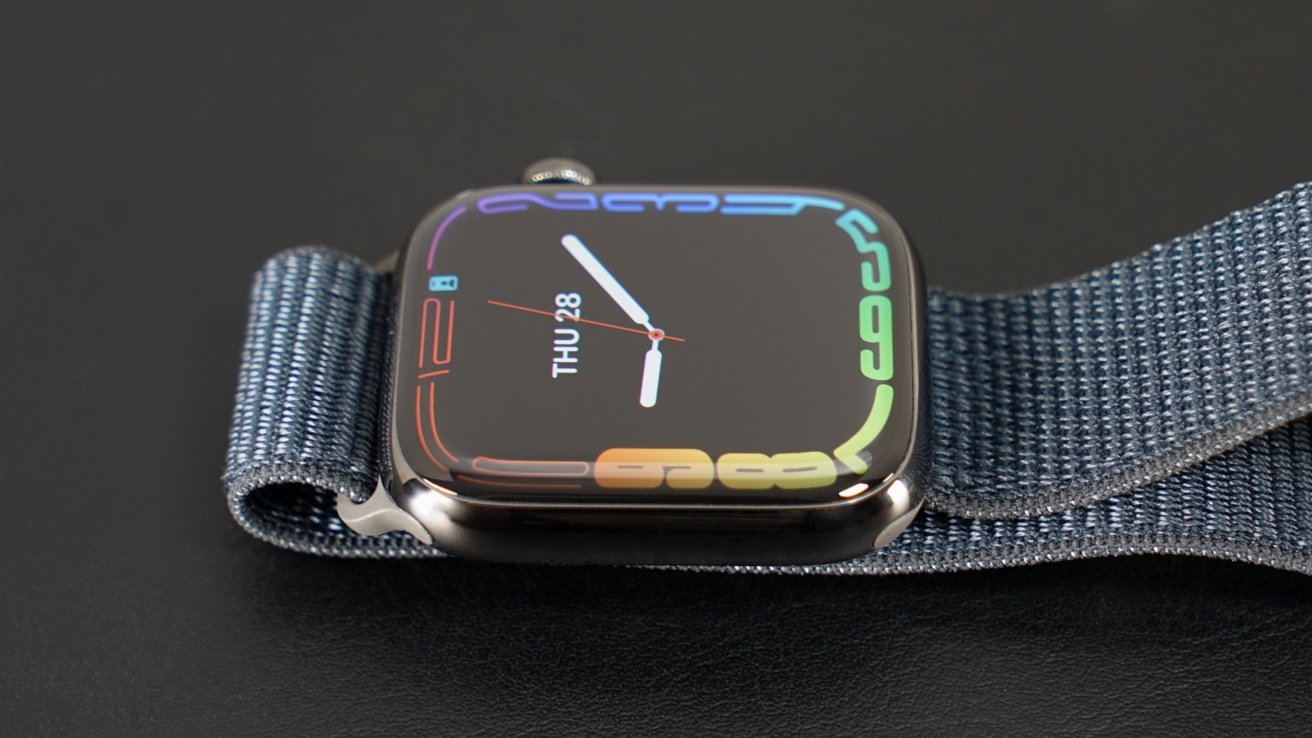 Apple Watch displays curve over the edge


Apple Watch Series 9 is available in stainless steel or aluminum materials in 41 mm or 45 mm sizes. Stainless steel watches have sapphire displays, while aluminum models have Ion-X displays.

Aluminum models are available in pink, midnight, starlight, silver, and red. Stainless steel models come in gold, silver, or graphite.

Cellular is still an optional upgrade for aluminum models, while it comes standard in stainless steel models. There is no longer a titanium or ceramic option.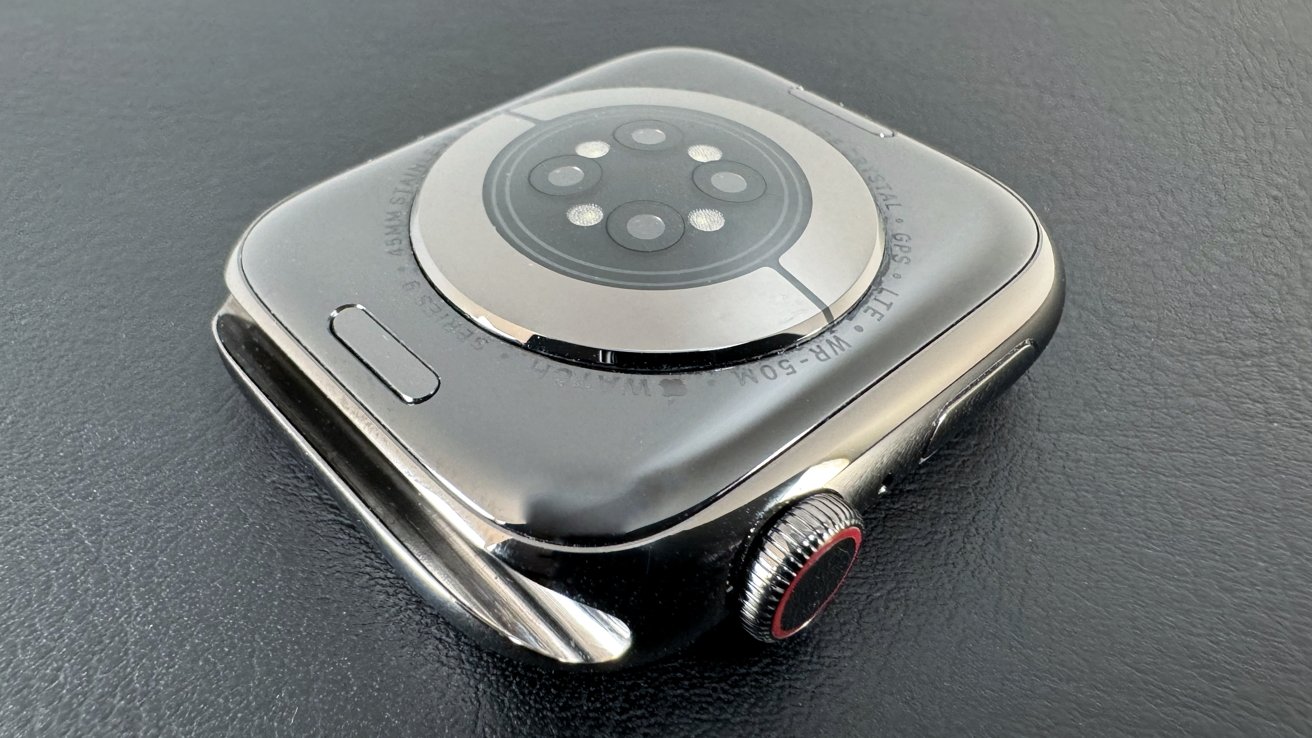 Apple Watch Series 9 review: Packed with health sensors


Apple didn't introduce any new health or fitness capabilities in Apple Watch Series 9, so we won't focus on those features in this review. The same third-generation heart rate sensor, blood oxygen sensor, skin temperature sensor, ECG, altimeter, and accelerometer are here from the previous generation.

That means Apple Watch will still track the user's heart rate and blood oxygen level, track workouts, alert the user to abnormal heart rates, provide an on-demand ECG, or detect a car crash. Those upgrading from older devices gain the temperature sensor, which is used for retroactive ovulation alerts.

If you've used an Apple Watch before, there are no surprises beyond the new features. Newcomers to Apple Watch can read the miles of coverage we've provided on Apple Watch and watchOS, some of which are linked above.


Apple Watch Series 9 review: Display


Apple Watch Series 9 has an Always-On Retina LTPO OLED display. That fancy name translates to a high-resolution display capable of changing its refresh rate and turning off unused pixels.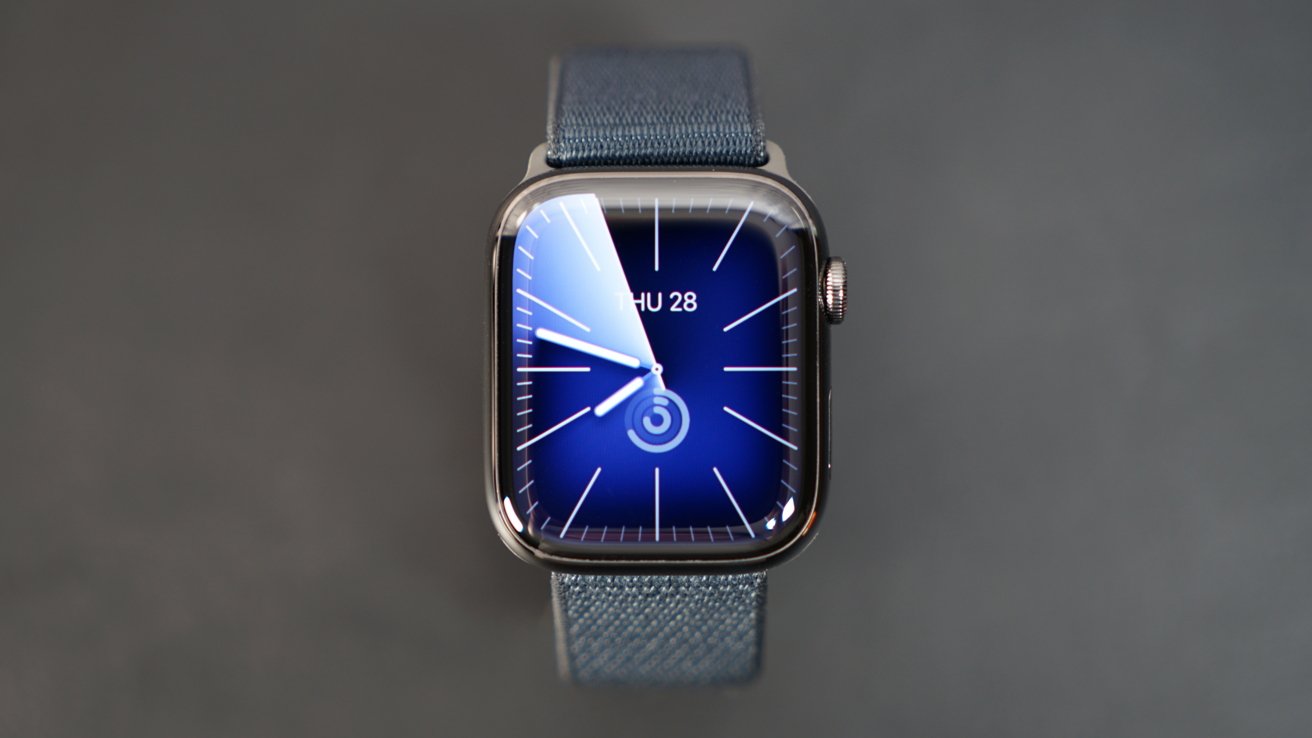 Apple Watch Series 9 review: Stainless steel watches have sapphire glass


Since the OLED display can shut off pixels, Apple can make the active display appear larger than it is with some UI trickery. The Contour watch face wraps numbers all the way to the display edge, adding to the illusion. The illusion only breaks when viewing photos or within apps that have non-black backgrounds.

Colors pop on Apple Watch, and the display is easily viewed in most conditions. The new brighter display can reach 2,000 nits in direct sunlight -- double the previous generation's rating.

That means anyone who has used an Apple Watch before (minus Apple Watch Ultra) will have much better outdoor display performance. That's the same peak brightness as the iPhone 15 display.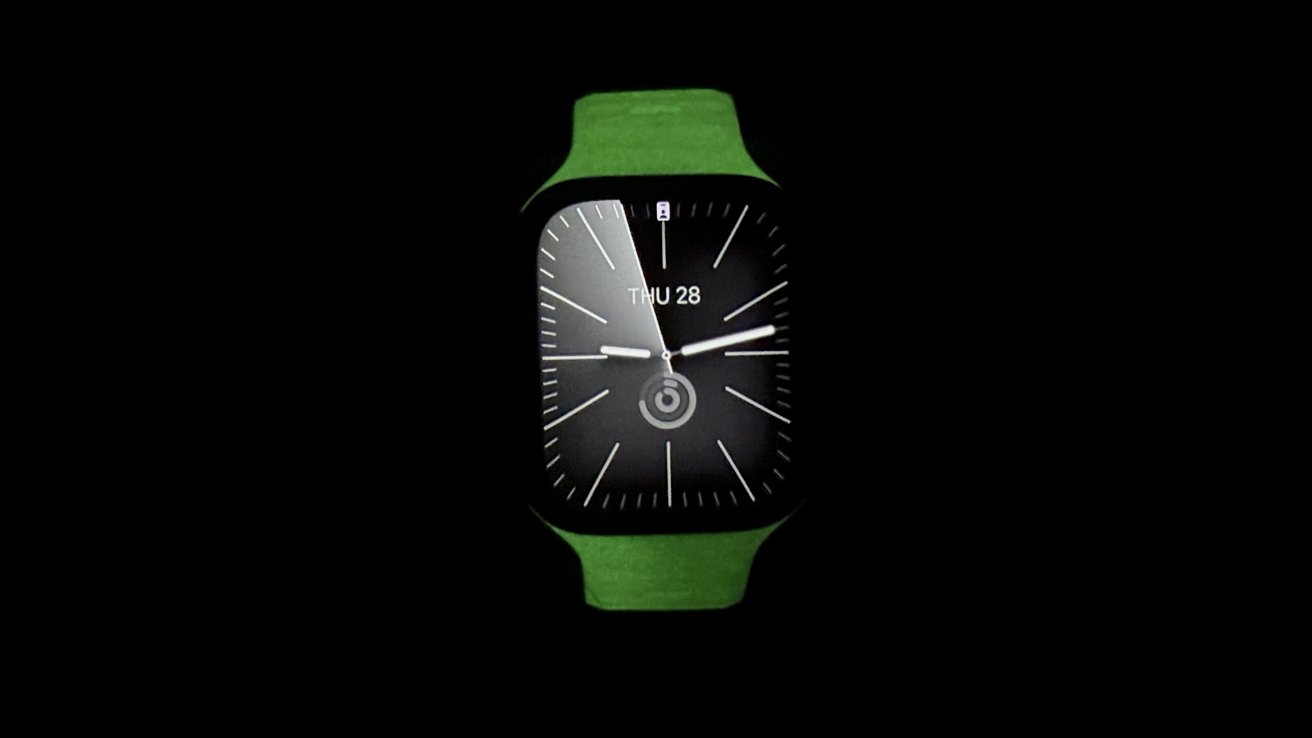 A 1 nit brightness keeps things dim in the dark


The display minimum brightness has fallen to just 1 nit. This is most useful in dark environments like movie theaters or while sleeping.


Apple Watch Series 9 review: New S9 processor


Apple Watch uses something called a system-in-package, or SiP. It is a single unit housing all the disparate processors and sensor controllers.

The S9 SiP is notable because it's the first one to get a processor upgrade since Apple Watch Series 6. The dual-core CPU has 60% more transistors and has a GPU that's 30% faster.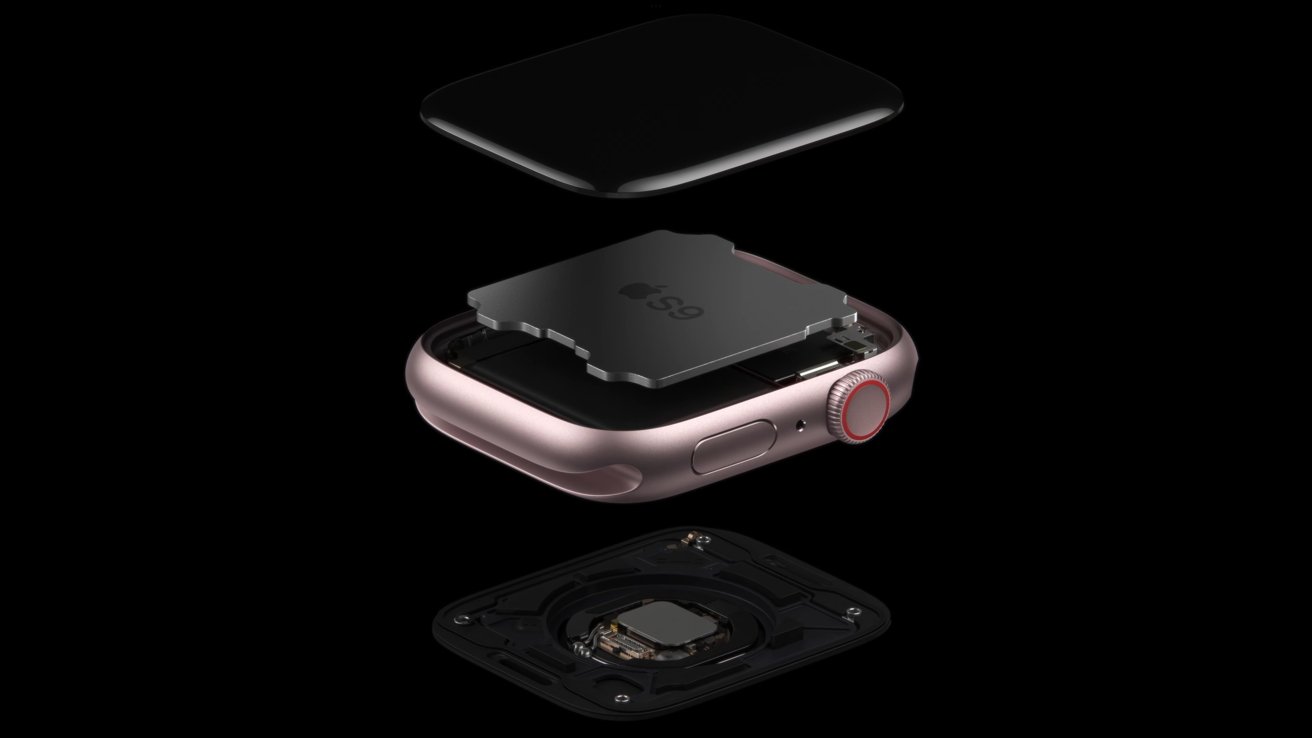 Apple Watch Series 9 review: The S9 SiP has a better CPU and GPU


The four-core Neural Engine can process data at twice the rate of previous models. It's what enables new features like on-device Siri and Double Tap.

Internal storage is also increased to 64GB for bigger apps and more on-device media like music. Larger storage and more computational power may also mean more complex apps and games in the future.

Apple Watch doesn't need access to the latest Wi-Fi, so it's rated for Wi-Fi 4. Bluetooth 5.3 allows it to easily communicate with the user's iPhone, and it works great with Bluetooth LE products like bike cadence sensors.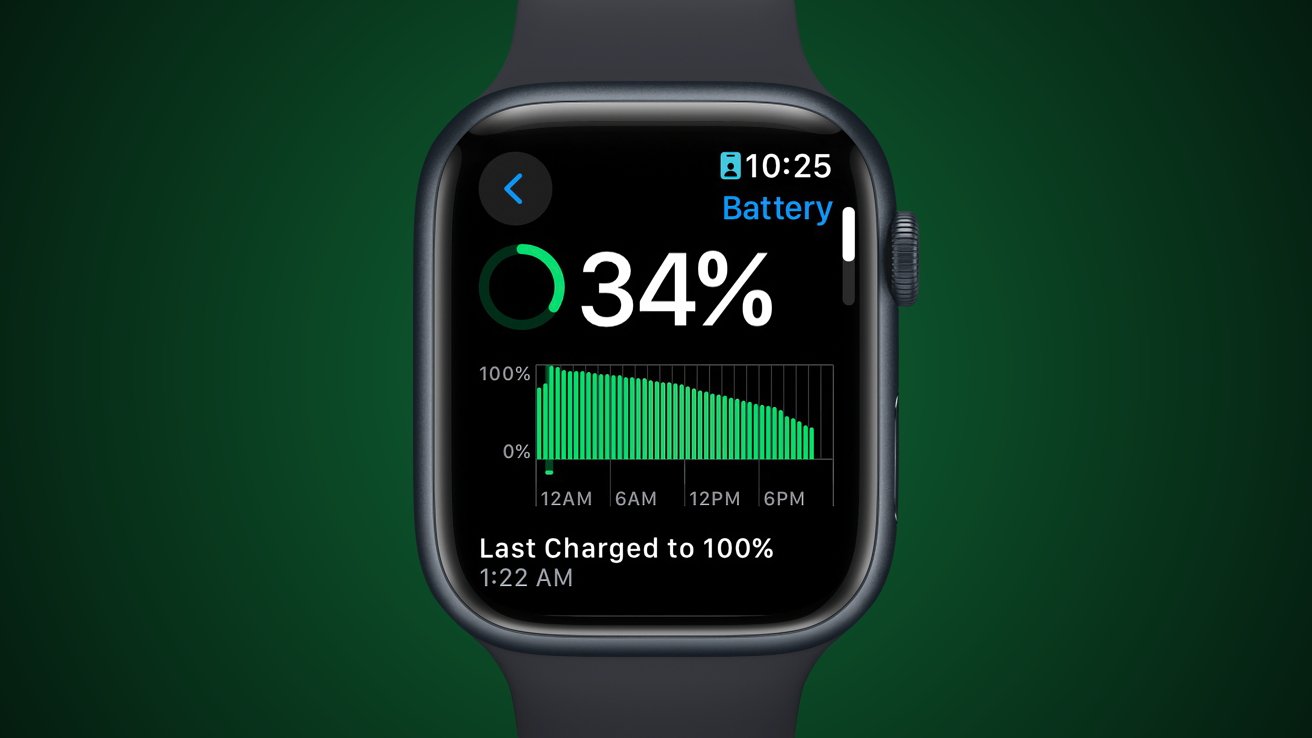 Apple Watch Series 9 review: Still an all-day battery


Increased processing power and a brighter display didn't affect the battery life of Apple Watch Series 9. It's still rated for 18 hours of standard use and matches our experience with previous models.


Apple put U2 in your Apple Watch


The second-generation Ultra Wideband chip (no, it's not actually called U2) enables some neat new interactions. Users with Apple Watch Series 9 or iPhone 15 can use the chip to track others with Find My from a distance, so long as they also have the latest devices.

Of course, precision finding also works when locating your lost iPhone. A number with an arrow will appear within a certain distance and show you exactly where the iPhone is.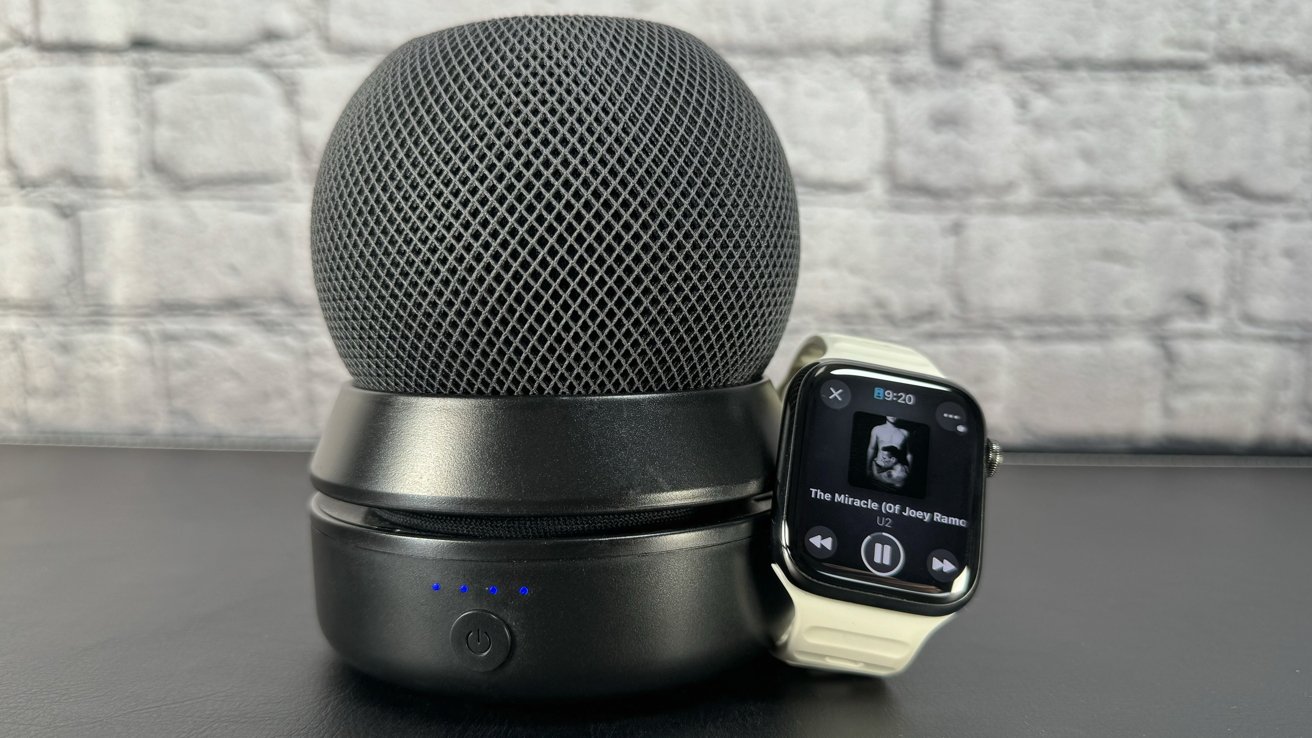 A second-generation Ultra Wideband chip adds new HomePod interactions


Bringing Apple Watch close to a HomePod mini or second-generation HomePod now works similarly to iPhone. Either the current playing audio will pop up with controls, or if nothing is playing, suggestions will appear.


Coming later in 2023


The biggest issue with Apple Watch Series 9 isn't anything to do with the device itself. For some reason, some of the device's headlining features weren't available at launch.

Pre-release review units contained special preview watchOS software that enabled these features for testing. We purchased our Apple Watch, which runs the same software as everyone else, so we don't have access to these features for testing.

Expect special coverage of these features once they launch. Until then, here's a primer on what's coming.


On device Siri


Apple's stance on privacy means it will process as much data on-device as is feasible. Since the Apple Watch Series 9 has a more powerful processor and Neural Engine, basic Siri requests will be processed locally.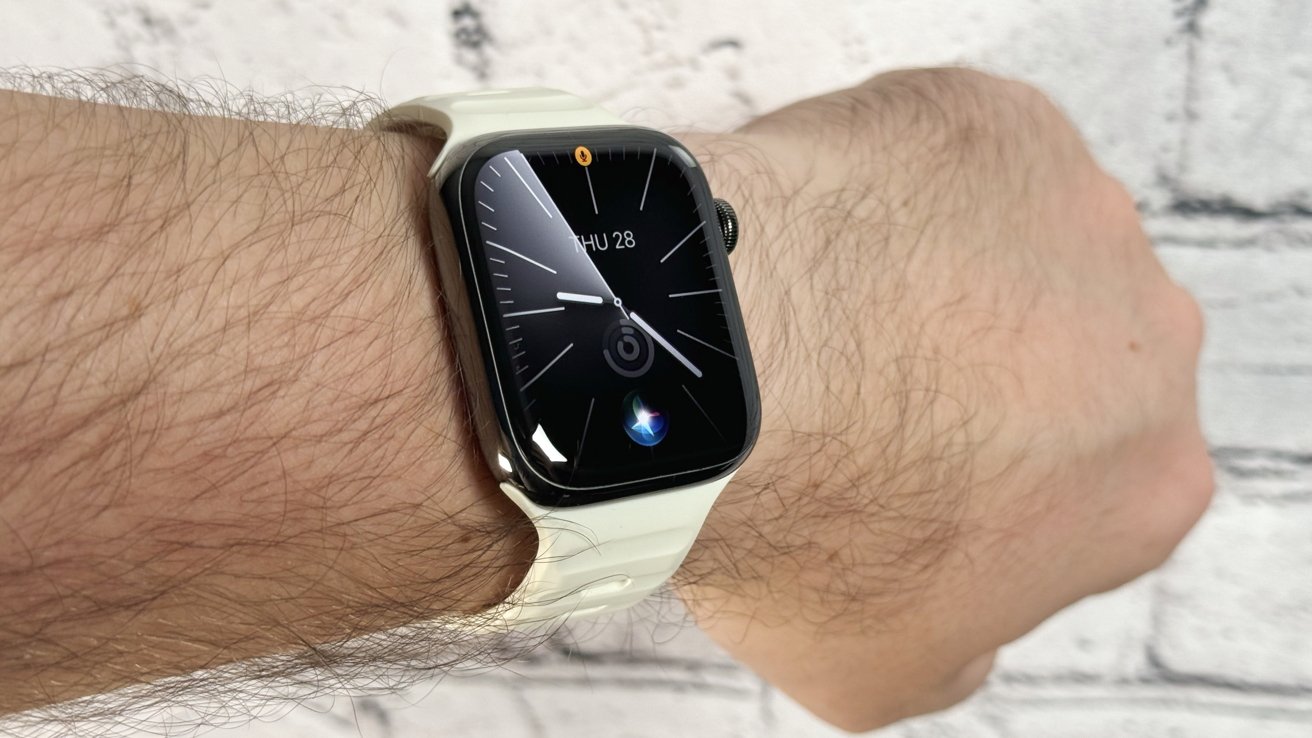 On-device Siri increases command speed and user privacy


Asking Siri to control a light or play music from Apple Watch will be noticeably faster with local processing. Previously, requests would need to be passed to iPhone or the cloud -- some may still, but not all.

Siri is also getting an upgrade that will let it provide health data or log it. Telling Siri you've drank water or your current weight will have that logged straight to the Health app.

All these features sound interesting, so more on that when we can actually use them.


Double Tap


One of the first things announced for the Apple Watch Series 9 is a new interaction paradigm called Double Tap. It relies on the advanced capabilities of the S9 SiP to process sensor data and interpret two fingers performing a pinching motion.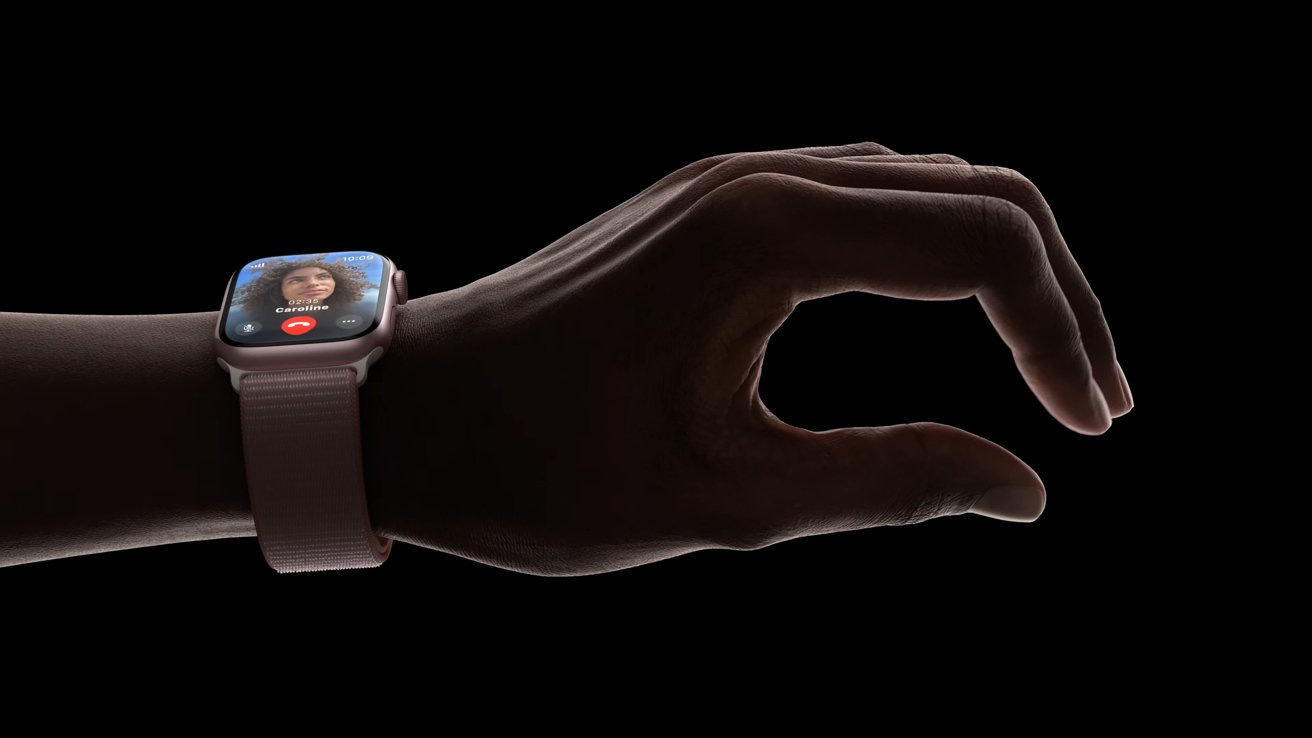 Double Tap adds a new interaction paradigm to Apple Watch


The Double Tap gesture is what will allow one-handed operation of the Apple Watch. Since it relies on the S9, it is only available on Apple Watch Series 9 and Apple Watch Ultra.

When the gesture is performed, it activates whatever active button is on the display. So it'll play/pause music, answer a call, or silence an alarm.

Double Tap is what made us jump on Apple Watch Series 9 instead of sticking with Apple Watch Series 8, on top of the other upgrades. It's disappointing that the feature hasn't been released yet, but it is expected to arrive with watchOS 10.1 in October.


Carbon neutral future


Apple has promised to make every one of its products carbon-neutral by 2030. It is showing its commitment by making Apple Watch Series 9 and Apple Watch SE its first carbon-neutral products -- as long as you get aluminum and a sport loop.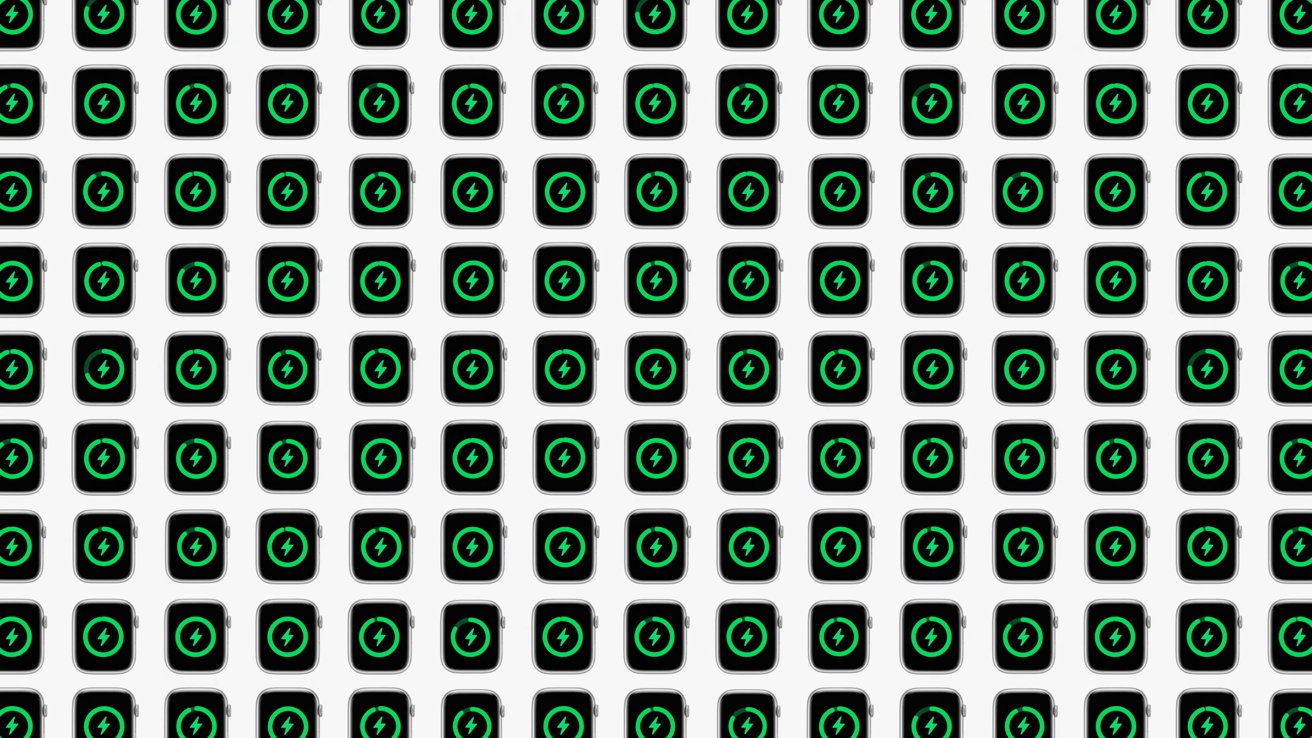 Optimized charging aids in Apple's carbon-neutral efforts


Our stainless steel model doesn't qualify, but that's not important. Apple's push for such initiatives continues to be a step above what we've observed from other companies, and it's one of the reasons why we choose Apple.

While this isn't a feature or something that affects how the device works, we wanted to point out that this is an incredible achievement by Apple. Sure, the Octavia Spencer segment during the event went a little long, but the message stands.

One of the most important features of Apple Watch Series 9 (in aluminum with a sport loop) is that it is carbon neutral. It is a feature that continues to push Apple Watch as a life-saving device -- except this time, it saves your life by ensuring there's a planet to live on.


Still just an Apple Watch


We went into Apple's September event ready to ignore Apple Watch this year, expecting another flat year-over-year upgrade. That stance changed during the announcement, and our decision to upgrade from Apple Watch Series 8 feels justified, even though we're waiting on features via watchOS 10.1.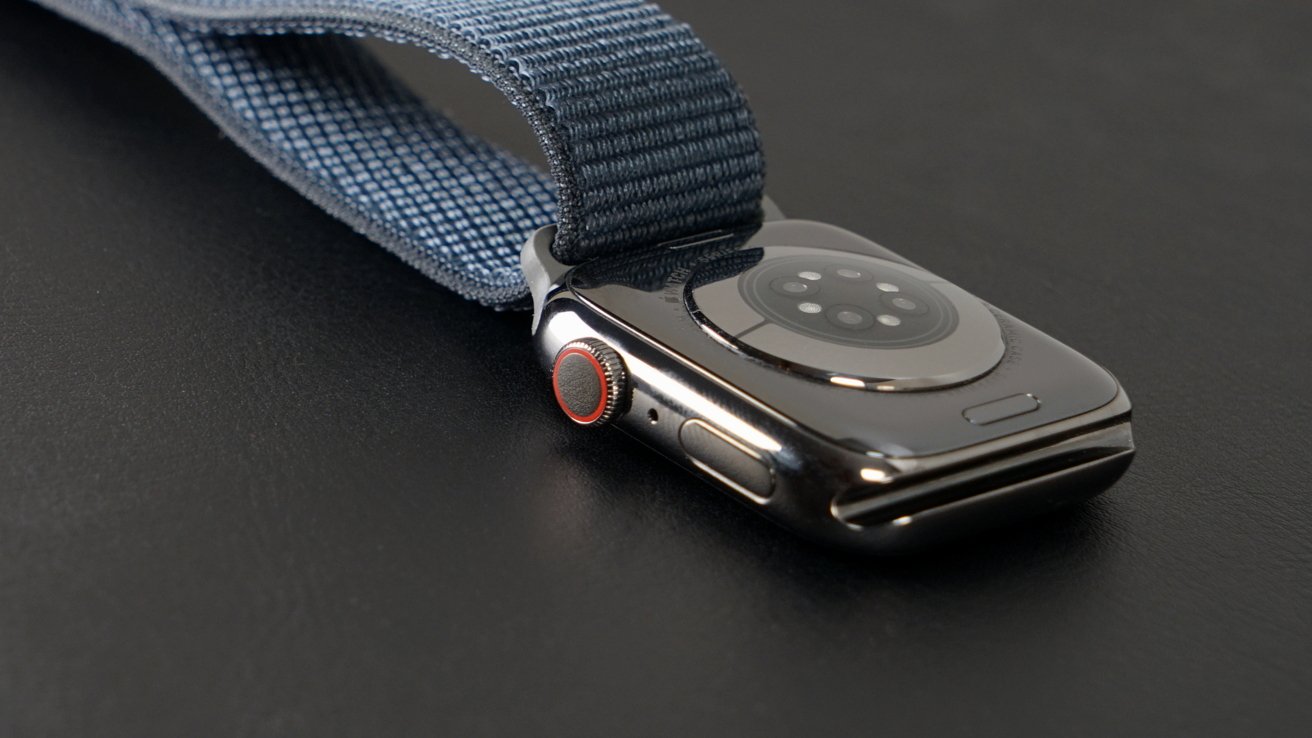 Apple Watch Series 9 adds new interactions and speed to the experience


A display that can get super bright and very dim, a faster processor, and the Double Tap feature makes the 2023 Apple Watch feel like a worthwhile upgrade. While we haven't tested it yet, we believe Double Tap will be a must-have feature that even Apple Watch Series 8 owners may need to consider upgrading.

Those with Apple Watch Ultra need not apply. There's Apple Watch Ultra 2, but that's a discussion for another review.

If you're in the market for an Apple Watch, whether upgrading from a previous model or buying your first, the Apple Watch Series 9 is the best option for most people. It's feature-rich and future-proof with a fast processor.


Apple Watch Series 9 review -- Pros


2,000 nit display excellent in sunlight


1 nit display won't light up the room at night


S9 SiP opens up new capabilities


Apple Watch bands still fit


Double Tap will be a killer app, but...


Apple Watch Series 9 review -- Cons


Double Tap won't be enabled until October


Identical design


No new health sensors or health functionality


Battery life didn't get any boost from new chipset


Rating: 4 out of 5


We'd have bumped the Apple Watch Series 9 up to a 4.5 from a 4 simply because its updates improved everyday use. However, two of its biggest features and selling points aren't available at launch.

This might be the last Apple Watch with this design, and we believe it's the peak of the product line despite some flaws. Expect an updated long-term review highlighting living with these new features in a few months.


Where to buy the Apple Watch Series 9


The Apple Watch Series 9 is available for purchase at Amazon, Adorama.com and Best Buy, with the lowest prices at your fingertips in the AppleInsider Apple Watch Series 9 Price Guide.

You can also find a roundup of the best Apple Watch deals that's updated regularly.

Read on AppleInsider