Omnicase 2 Pro USB-C Hub review: Compact and competent data and charging
The Jsaux Omnicase 2 and 2 Pro offer a functional USB-C hub solution while also providing adapter and SD card storage, but it could use a slightly better build quality.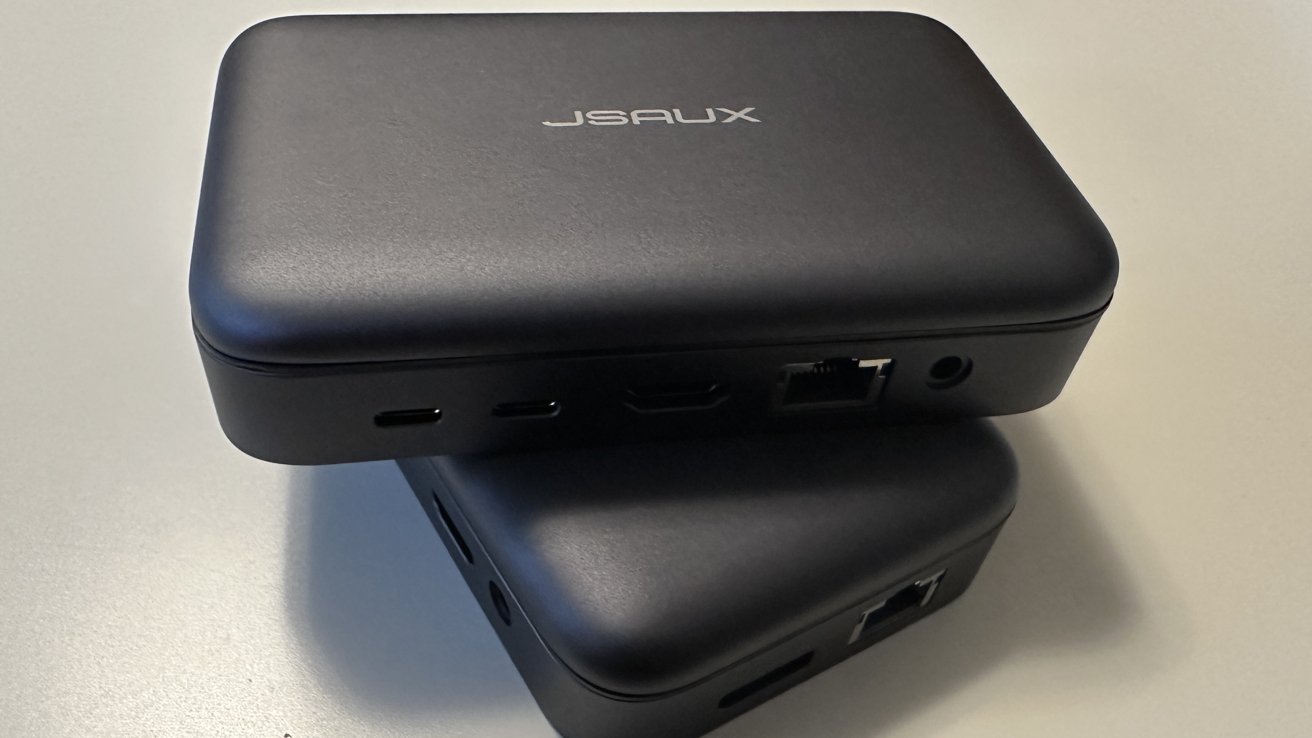 USB-C hubs have grown to be extremely useful for both productivity and entertainment. They can extend the utility of a MacBook, Nintendo Switch, or iPad, helping both your productivity and gaming setups.

Being able to charge your device, plug in your keyboard and mouse, and import information through USB drives and SD cards shows the convenience a USB-C hub can offer.

Jsaux largely sells USB hubs and Steam Deck accessories. Built for remote workers, students, and content creators, the Omnicase 2 and 2 Pro improve on their predecessors with more ports and more storage.

The regular Omnicase 2 is a 10-in-1 hub, while the Pro edition is a 12-in-1 due to an additional HDMI port, Display Port, and USB-C 3.0 port. With such a large amount of ports, it's clear that Omnicase 2 is created for productivity first.


Omnicase 2 & 2 Pro - Specs
x1 4K 60hz HDMI port (x2 on the Pro)


x1 4K 60hz DisplayPort (Pro only)


x1 USB-C Power Delivery port


x1 RJ45 Ethernet port


x1 USB-C 3.0 (Pro only)


x2 USB-A 3.0


x1 USB-A 2.0


x1 SD card reader


x1 TF card slot


x1 3.5mm jack


As for the storage built into the Omnicase 2, the top half carries a USB-C to USB-C cable, a 90-degree USB-C adapter, USB-C to micro-USB adapter, USB-C to USB-A adapter, and a Lightning charging adapter.

The lower half comes with an ejector pin tool and storage grooves for two SIM cards, three SD cards, and two TF cards.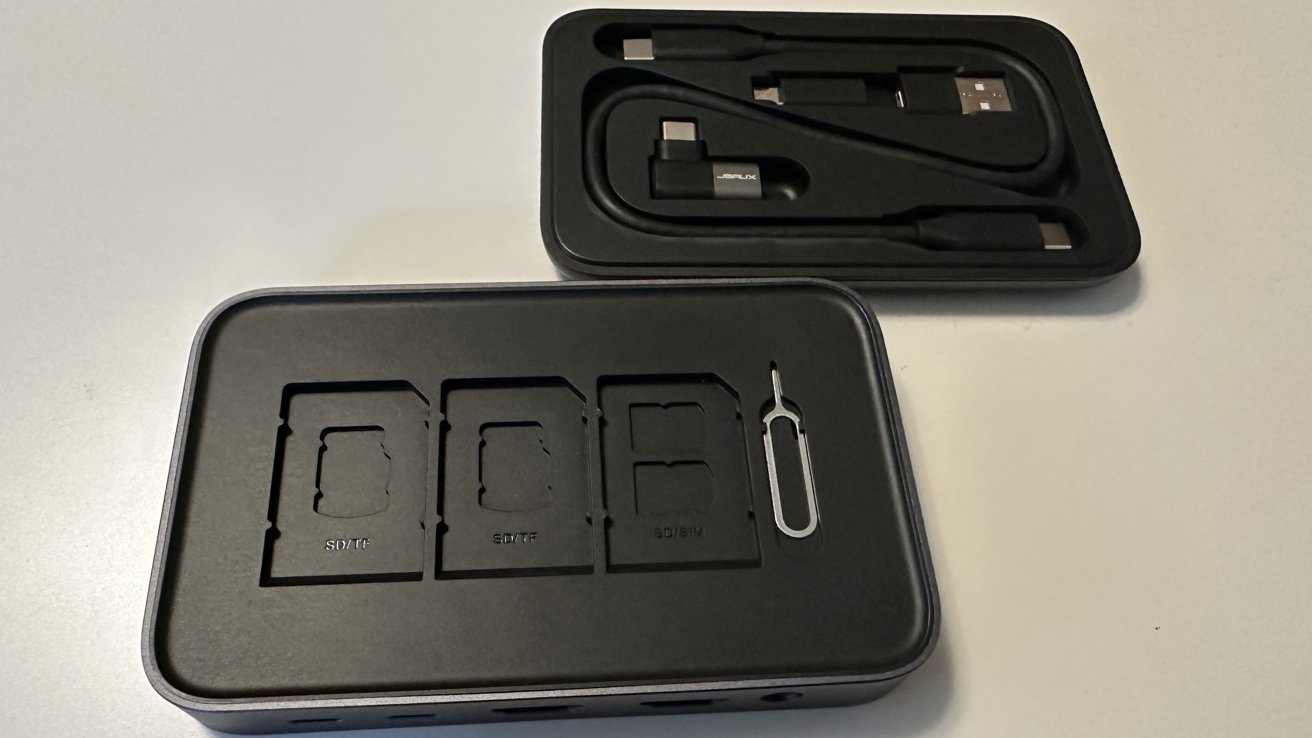 The SD card compartment and adapter storage are attached through magnets.
Omnicase 2 & 2 Pro - Use and performance


Both hubs are relatively compact for the number of ports they provide and can be carried in a pocket if need be. We'd recommend you keep the Omnicase 2 in a bag, though, since a drop may cause the magnetic compartment to break and spill your adapters and cards.

A quick drop test proves this, and a few knocks on the body reveal that the Omnicase 2 is a bit hollow inside and is mostly plastic, so we recommend keeping it secure when transported.

Still, they're a portable set of products considering you can fit so much in the given space.

Both Omnicases do a good job handling heat, though, even with many ports available on both models. This is especially important since users wouldn't want the SD and TF cards inside to get damaged.

An appreciated detail is that the port descriptions are given on the bottom of the hub, which can help differentiate the charging port from the USB-C port meant for the host device.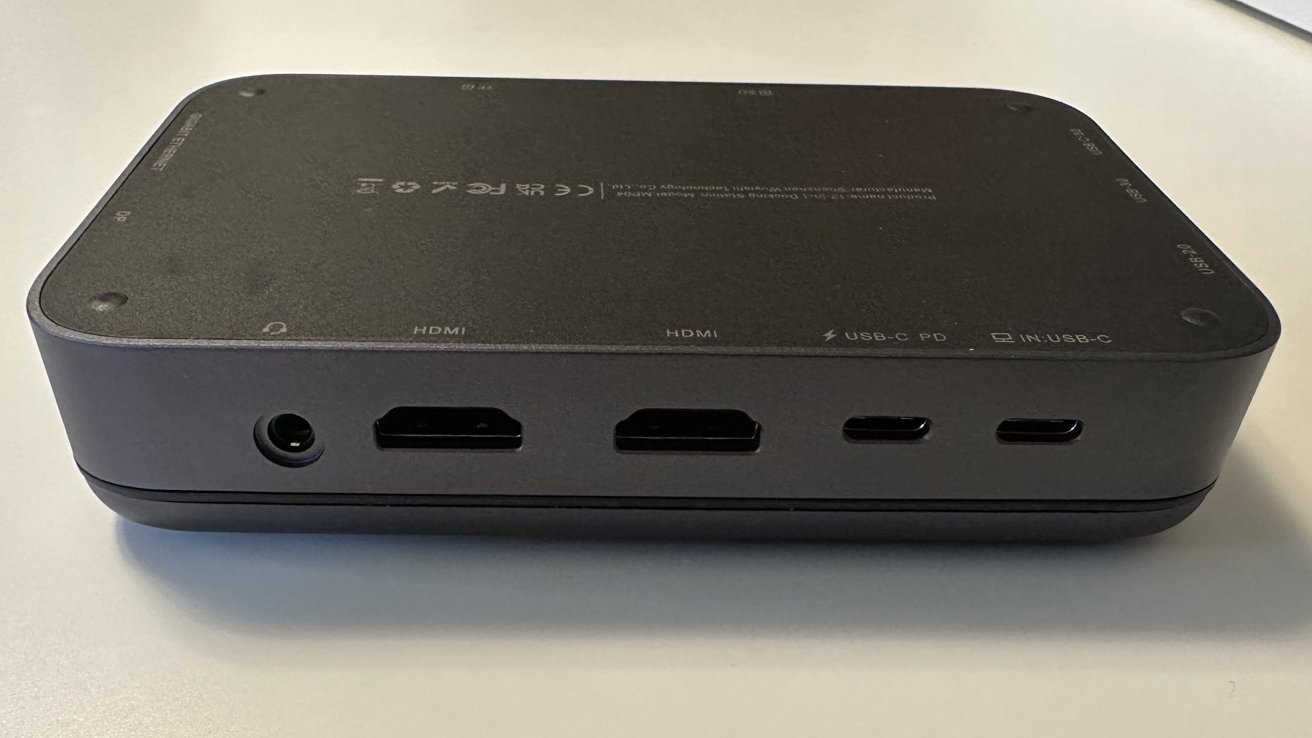 Descriptions provided on the bottom of the Omnicase 2 Pro.


Both the HDMI and DisplayPort ports perform well, and the Pro has extra potential for mirroring your macOS device onto other monitors or projectors. Another advantage the Pro has is the extra USB-C port, which we often used for our keyboard over the course of the review.

Even with the regular edition, the adapters that come along with the Omnicase 2 can help convert your devices from USB-C to USB-A or micro-USB. The 90-degree adapter is also very useful for making the most of desk space.

The Ethernet port provides decent speed, and delivered what it should.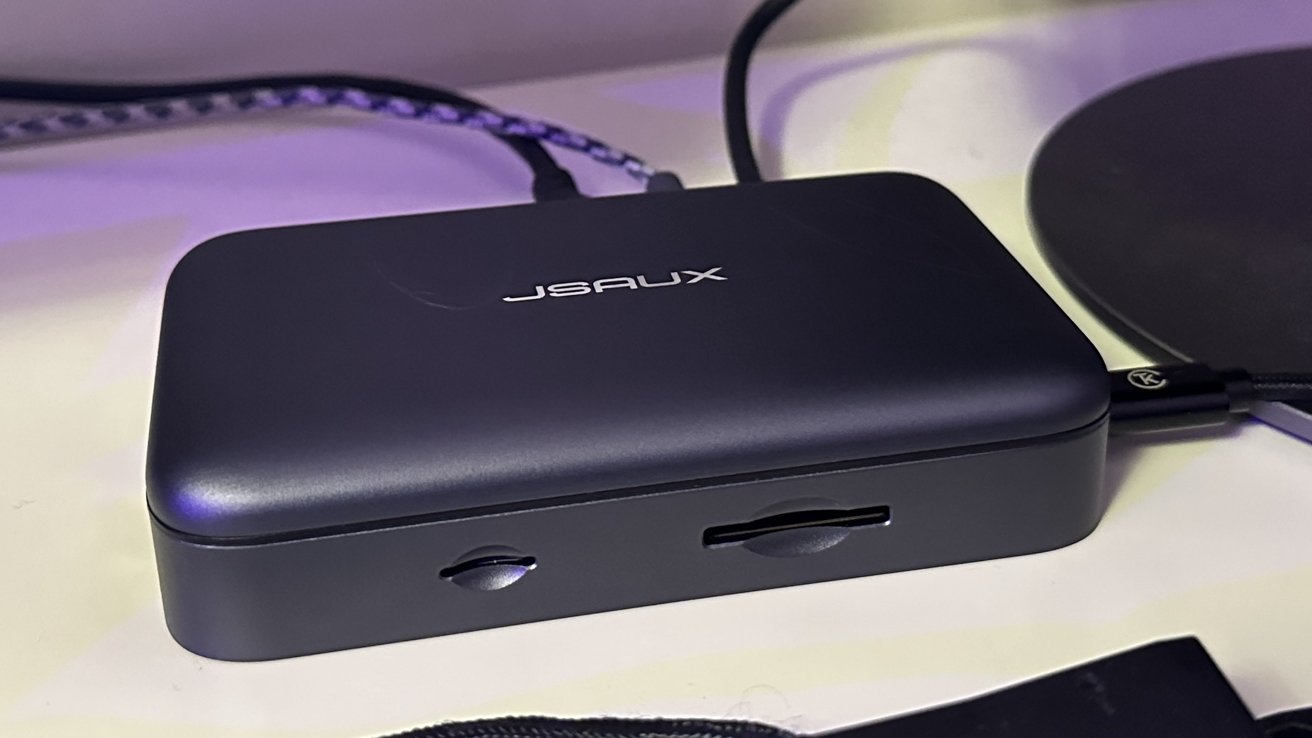 The Omnicase 2 Pro in use.
Omnicase 2 & 2 Pro - Fulfills a good niche


The Omnicase 2 may also pique the interest of travelers, photographers, and creatives who need multiple SD and TF cards for their workflow. Overall, the Omnicase 2 and 2 Pro provide a practical and versatile solution while adding a unique spin on USB-C hubs.

Despite the minor issue with the build quality, the Omnicase 2 delivers the most on compactness and portability for its large amount of ports and adapters.


Omnicase 2 & 2 Pro - Pros
Useful adapters for converting devices


Plenty of ports on both models


Applications for travelers and photographers


Adapter and SD card storage
Omnicase 2 & 2 Pro - Cons
Build quality concerns, especially with magnetic compartment


May require extra care during transportation
Rating: 3.5 out of 5
Where to buy the Omnicase 2 & 2 Pro


The Kickstarter for the Omnicase 2 was successfully completed in June, and the Omnicase 2 and 2 Pro is available to order from the Jsaux store for $69.99 for the regular edition, and $99.99 for the Pro edition.

Read on AppleInsider