Apple Pencil 3 leak claims changeable magnetic tips are on the way
Posted:
in iPad
edited September 30
The third-generation Apple Pencil could use interchangeable tips, a leaker claims, with different magnetic tips used for a variety of different purposes.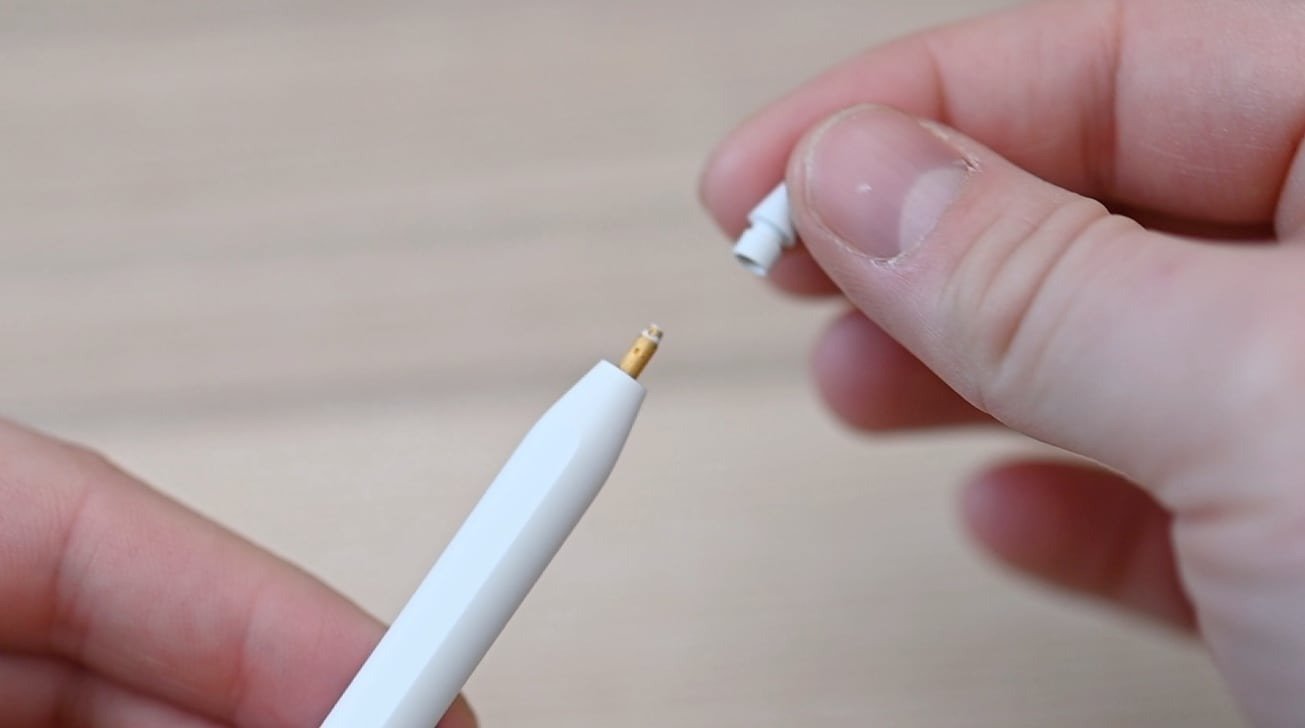 An Apple Pencil nib


The first and second generations of Apple Pencil both use a nib that can be replaced as they wear over time. There's also a small market of third-party tip replacements for the stylus that can also tweak the way the Apple Pencil works on the iPad display.

According to a Saturday tweet by serial leaker "Majin Bu" on X, Apple's next iteration of stylus could offer consumers a similar ability to adjust how their Apple Pencil works. In the tweet, Bu's source claims the Apple Pencil 3 will ship "with interchangeable magnetic tips."
Based on what my source reported
the new Apple Pencil 3 will come with interchangeable magnetic tips

(for drawing, technical drawing and painting) pic.twitter.com/AXUdpbZFVh


It is claimed that the tip changes are intended to make the Apple Pencil work better "for drawing, technical drawing, and painting." As an example of how this could be enacted, Bu offers images of three different sizes and thicknesses of tip in an image, though this could feasibly include differing materials used in producing the tip.

By using magnets, the tips should be easier to switch between compared to existing versions, which rely on a friction fit.

The leak's plausibility is somewhat assisted by previous patents and applications by Apple on the subject, including one where the functions of the stylus can change to match the nib. This could mean a nib can have sensors built in for various capabilities, such as measuring a color of a substance it touches.

While there are relatively few leaks about the third-generation Apple Pencil, it has been quite a while since Apple last updated its stylus. The original was released in November 2015, with the second-gen model out November 2018, three years later.

Read on AppleInsider