Cisco's Webex brings meetings to Apple TV, Apple Watch
Webex has introduced two new integrations with Apple products, including an app for joining calls via an Apple Watch and another for the Apple TV.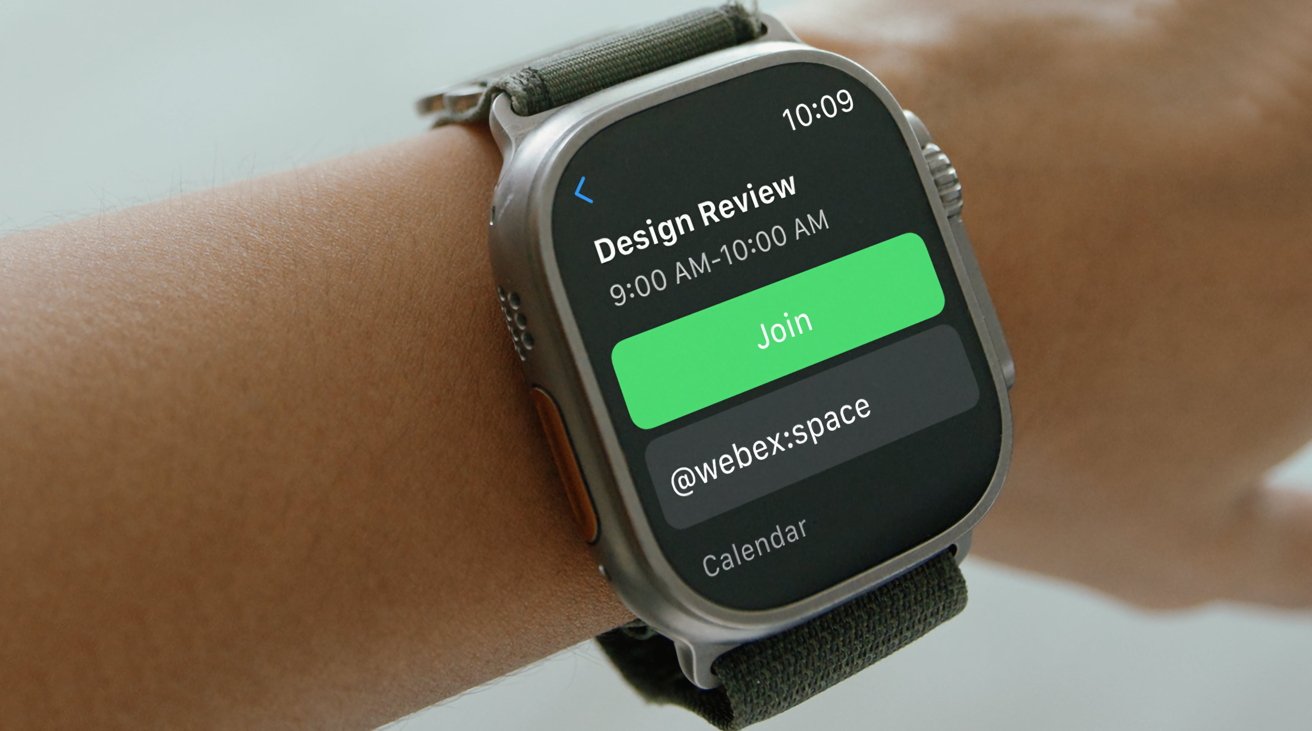 Webex for Apple Watch


Webex users who own an Apple Watch will be able to use the Cisco service from their wrist, thanks to the new watchOS app. Outlined in a blog post on Tuesday, Webex for Apple Watch will provide users with a list of upcoming meetings for their account, to help prepare their schedule for the day.

Users will also be able to join meetings directly from their Apple Watch in an audio-only mode. The feature will require paired AirPods or other Bluetooth headphones, but the entire meeting can be held through the Apple Watch itself.

As well as the Apple Watch, a new tool for Webex on Apple TV 4K is also being made available. Rather than relying on a smaller iPhone or iPad display, the meeting can instead be viewed and conducted via a larger television.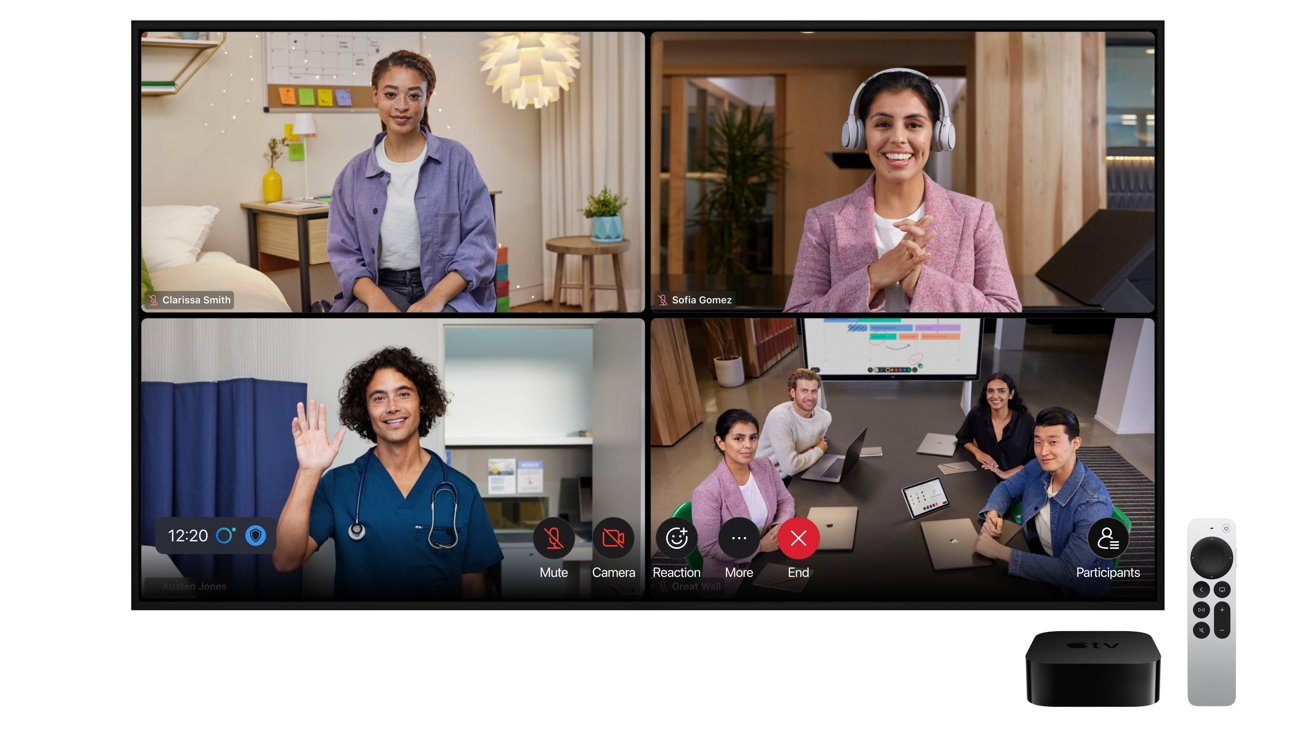 Webex for Apple TV 4K


Signing in to a meeting is handled via a QR code for a seamless login experience. By using Continuity Camera support in tvOS 17, an iPhone or iPad can be used to handle the camera and microphone duties, while the TV shows other participants.

Cisco says the Apple Watch and Apple TV features for Webex are arriving soon.

The integrations with Apple Watch and Apple TV 4K follow after a number of other Apple-focused features for the Webex platform. The list includes AirPlay support on Cisco Collaboration devices, support for Picture-in-Picture, and Apple CarPlay.

In October 2022, Webex added Mobile Camera Share, a feature that let users share content from the front or rear-facing cameras via the Webex Meeting mobile app. Support for Continuity Camera in macOS Ventura was also introduced, so the high-quality rear cameras of iPhones could be used as the webcam for a Mac.

Read on AppleInsider