Crypto zealots lead frivolous lawsuit against 'Apple led cartel'
A group of Venmo and Square cash users has banded together to complain about instant transfer fees and industry distrust in cryptocurrency in what appears to be a frivolous lawsuit filed against Apple.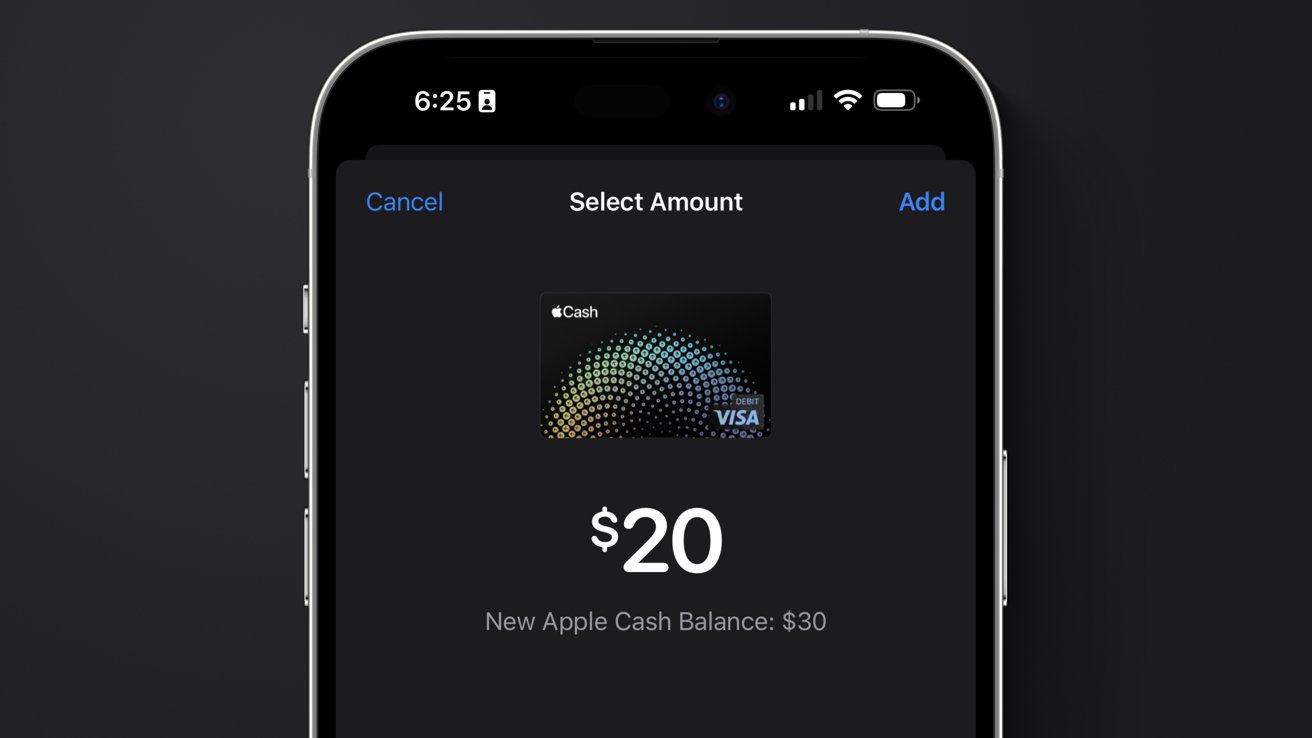 Apple Cash is under fire in latest lawsuit


The lawsuit's entire claim hedges on the idea that Apple's App Store guidelines act as a horizontal competition agreement that would infringe on antitrust laws. Basically, because Apple requires cryptocurrency peer-to-peer transactions to go through an exchange, it has given itself, Block, PayPal, and Google Pay an advantage over alternatives.

According to a report from Reuters, four consumers are suing Apple on the grounds that the company has violated U.S. antitrust law through its App Store guidelines. By requiring cryptocurrency exchange to go through an intermediary like Coinbase, Apple has allegedly created a system that eliminates competition and promotes continuous growth in transaction fees.

The lawsuit itself seems to suggest that fees are everywhere in Apple Pay, Venmo, and the rest. However, fees only occur in specific situations, like when asking for an instant transfer or when using funds through an account-linked debit card.

The instant transfer fee, in Apple Cash's case, is 1.5% with a minimum of $0.25 and a maximum of $15. You'd have to perform an instant transfer of $1,000 to incur the $15 maximum fee.

The alternative is waiting one to three business days for the transaction to transfer to the user's bank normally.

Alternatively, users who go through an older system like MoneyGram have to pay much higher fees for much less convenience. Fees start at about $9 for transfers of about $500 and go up to $17 for $1,000.

The lawsuit mentions Damus and Zeus frequently. These cryptocurrency-focused apps were rejected due to Apple's App Store guidelines.


Convenience costs money, despite this lawsuit's claims


It seems the plaintiffs want to transfer money instantly with minimal or no fees, which likely isn't feasible. As the lawsuit describes, banks that handle fast transfers have to conduct the transactions using short-term lending to cover the transfer until the transaction clears -- which doesn't happen for free.

The lawsuit includes a brief history of peer-to-peer payment systems but fails to include the billions lost by consumers relying on crypto, the pyramid scheme invited by crypto and web3 called NFTs, and the volatility of currencies, making values unknowable minute to minute. The law moves slowly, but it is incredible to see a history of crypto not mention the recent failure of one of the industry's largest exchanges and lawsuit against Sam Bankman-Fried.

The plaintiffs ask that Apple provide users with a wild-west style of currency exchange with no intermediary, no FDIC insurance, and no safety measures in place. The perfect place for back alley deals that permeate the dark web for drugs and illicit pornography, now available in Apple Wallet.

Convenience fees exist for a reason and go up with the market. Expecting otherwise is a mistake that may have been corrected with a bit of education instead of an expensive, frivolous lawsuit that will likely fail.

The lawsuit is a wild read, from including a portion of the Bitcoin whitepaper to calling the peer-to-peer market an "Apple-led cartel." The plaintiffs ask for a trial by jury, for Apple to pay for the trial and lawyer fees, and for everyone who's used Venmo or Cash app since November 17, 2019, to be refunded all transaction fees.

Read on AppleInsider