13 ton... thing washes ashore in Chile.
Truth really is stranger than fiction: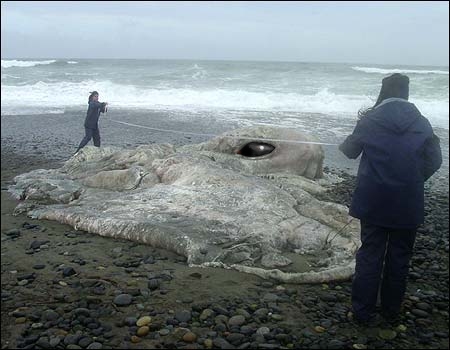 According to
this story
, it was originally thought to be a beached whale. Now some people think it's an octopus (a
13 ton
octopus?!).
Whatever it is, the Kraken myths just got a bit easier to believe (even accounting for the two or so documented attacks on ships by giant squid).
Further proof that we really don't have any idea what's in the seas.