Did Apple not see this? How can this be sold?
So I was looking at overstock.com and found this image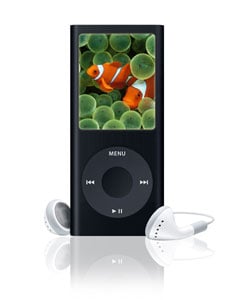 Can Apple not get them for 'trademark dress' ?
Can Apple not get them for 'clickwheel patent' ?
The product is made by Fuji Labs -- To me looks far to close to the iPod nano
nano- shown below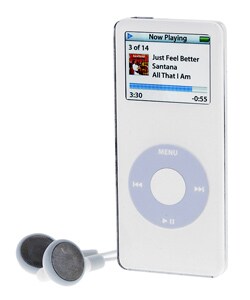 From what I read on the web a patent is issued for 20 years. So one would think Apple still has the patent for the ClickWheel? yes? no? Could they lose this patent if they don't defend the idea? **Also I heard this but can't find it online-- That if your patent is basicially just an improvment over an existing patent i.e. The ClickWheel is really just an improvement over the TrackPad that you only hold that kind of a patent for 3 years? Is this true?

The only reason I ask is..... in 2004 Apple came out with the iPod mini.. The iPod mini was the first iPod with the ClickWheel--- Well 2007 - 2004 *IS* three years. So if Apple only had the patent for 3 years it could very well be over?
I just see how all of these kind of MP3 players are popping up. Can Apple not stop them?
Yet another one---
Edit: Also wanted to point out the 'wallpaper' used on the iPod nano 'rip-off' -and how close it looks likt the picture from the iPhone
I understand that it might just be a 'free' non copy right image **BUT**
Should Apple when usings Pics for it's products just not go out and hire a professional photographer file to have the image as coppy right and defend it? -I mean when looking at the iPod nano rip-off see the fish picture makes me think of the iPhone !!!!
This brings up the question of: How long can Apple hold 65ish percent of the MP3 market if they are losing sales to 'iPod nano wannabees' not made by Apple !!!!