HomePod holding at 6 percent of growing US smartspeaker market
The HomePod took 6 percent of the install base for U.S. smartspeakers in the December quarter, new research data claims, illustrating the uphill battle Apple faces versus Amazon and Google in an emergent marketplace flooded with cheaper alternatives.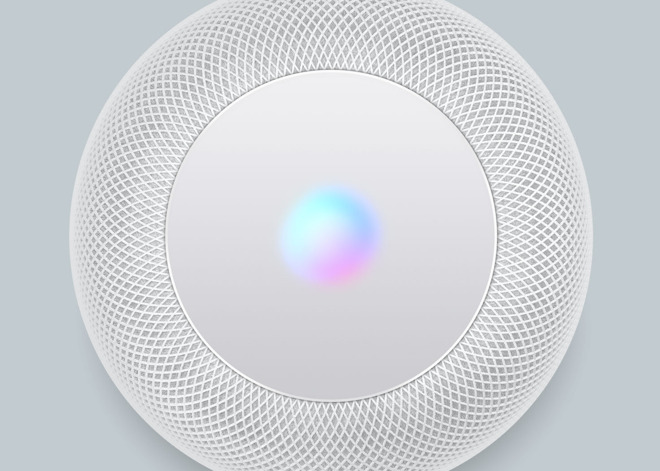 Of a calculated 66 million smartspeakers in U.S. homes by the end of 2018, about 3.96 million were HomePods, Consumer Intelligence Research Partners indicated on Tuesday. Apple doesn't release official shipment numbers for the HomePod however -- instead, CIRP's figure is based on a survey of 500 Americans with a HomePod, Amazon Echo, or Google Home.
Amazon and Google are well ahead by that metric, with 70 and 24 percent shares respectively.
"Amazon and Google both have broad model lineups, ranging from basic to high-end, with even more variants from Amazon," wrote CIRP co-founder Josh Lowitz. "Apple of course has only its premium-priced HomePod, and likely won't gain significant share until it offers an entry-level product closer to Echo Dot and Home mini."
The Dot and Mini are each about $49, making them easy to pick up for people mostly interested in voice queries and smarthome control. The HomePod has far superior sound but comes in a single model, sold for $349 by Apple and somewhat less at places like Best Buy.
For nearly a year rumors have circulated of
a new, lower-cost HomePod model
. If it comes to fruition the product might sell for between $150 and $200, and/or as a Siri-capable Beats product.
Aside from its cost, the HomePod has been criticized as too tightly dependent on the Apple ecosystem. It requires an iOS device to be configured, and the only native music service supported is Apple Music, whereas Echo and Home users can choose from services like Spotify and Pandora. Echo owners even recently
gained Apple Music as another option
.