If Qualcomm wants its 5G modems in the 2020 iPhone, it has to wrap up the legal battles no...
Posted:
in iPhone
edited November 2019
Qualcomm may miss out on an opportunity to supply 5G modems for the 2020 iPhones, Barclays suggests, warning the window to make the necessary arrangements to provide the components is narrowing, with matters not helped by the chip producer's ongoing legal activity with Apple.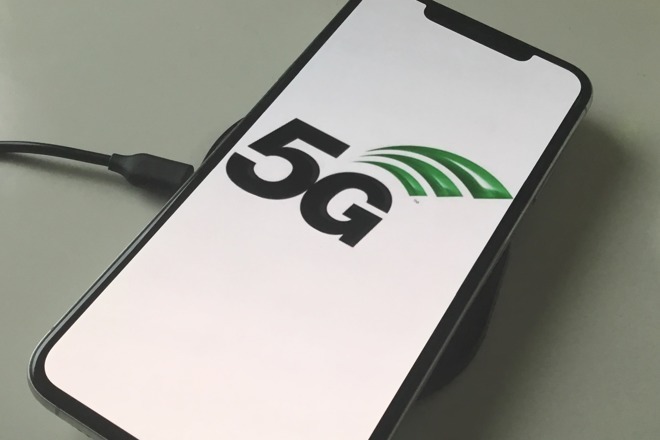 Qualcomm has not been a supplier to Apple for the iPhone since it commenced its legal action against the company, with Intel the current provider of the component. The former's work on
5G technology
may help provide an opening into the Apple supply chain once again, analysts for Barclays propose, but it's certainly not a done deal.
In a note to investors seen by
AppleInsider
, Barclays says that Qualcomm has a chance to supply 5G modems to Apple. However, time for it to strike a deal with Apple "seems to be running out," as Apple has to start organizing its production schedule for next year's iPhones soon.
Barclays suggests the main stumbling block is the lawsuits between Qualcomm and Apple, and that by resolving their differences one way or another, a resolution would work in Qualcomm's favor to make such a deal.
Qualcomm and Apple are duking it out in the courts over a number of matters, but the major elements revolve around patent infringements, with Qualcomm alleging Apple violated its intellectual property. It has resulted in a sales ban in Germany, which Apple has notably worked around by selling the iPhone 7 and iPhone 8 in the country using
only Qualcomm modems
.
The prospect of a 5G-compatible iPhone in 2019 was dashed by an announcement
made by Intel
on February 22, where it advised it did not expect smartphones and mobile devices using its 5G modems to go on the market until 2020. As Apple launches its iPhones in the fall, and with considerably long production schedules at play, this rules out 5G in the iPhone until at least next year.
Apple has already looked into the possibility of alternate sources for 5G modems, away from Intel and Qualcomm. Testimony from Apple supply chain executive Tony Blevins in an FTC trial against Qualcomm confirmed the company had considered using
Samsung and MediaTek
for its modem supplies, but did not advise on whether either of them would do so in the future.
It is also speculated that Apple could come up with its own 5G modem design
in-house
, in a similar fashion as other components, such as the A-series processors. In early February, it was reported Apple was
restructuring
its internal hardware teams, relocating the modem team to directly under the head of hardware, a shift suggesting a greater emphasis on work for the component will be made, potentially resulting in a 5G modem.