Apple-marketed robotics firm Anki goes into shutdown mode
Anki -- a robotics company once heavily promoted by Apple -- is shutting down on Wednesday, forcing nearly 200 people out of work.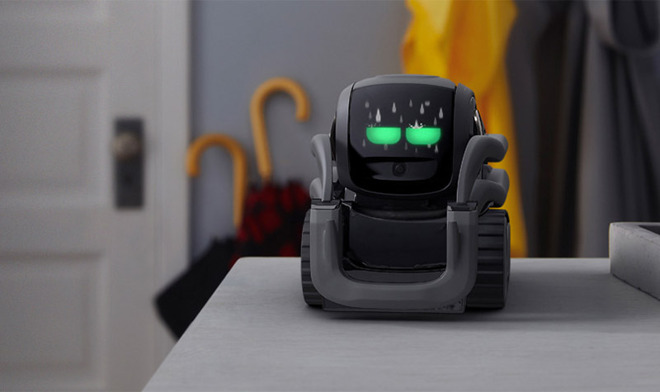 Anki CEO Boris Sofman informed staff of the impending shutdown in a meeting
on Monday
, reports
Recode
. Sources familiar with the matter said employees will be paid a week of severance.
The maker of Overdrive, Cosmo and Vector robots was reportedly in dire straits after a recent financing deal fell through in the eleventh hour, the report said. Details of the funding round were not made available, but the agreement was apparently imperative to the company's future. Sources said Sofman informed employees of the lost funding only days prior to Monday's announcement, suggesting the deal was critical to keep Anki afloat.
"Despite our past successes, we pursued every financial avenue to fund our future product development and expand on our platforms," an Anki spokesperson said. "A significant financial deal at a late stage fell through with a strategic investor and we were not able to reach an agreement. We're doing our best to take care of every single employee and their families, and our management team continues to explore all options available."
Anki said it had approached $100 million in revenue during 2017, and expected to top that in 2018. The company had been fueled by over $200 million in venture capital funding, including from Andreessen Horowitz, whose co-founder Marc Andreessen briefly held a position on Anki's board. Top Anki executives reportedly claimed takeover interest from giants like Amazon, Comcast and Microsoft, but an acquisition failed to materialize.
The attention around Anki otherwise stems from its founders -- roboticists from Carnegie Mellon -- and a
2013 stage demo
at an Apple press event. There, the company showed off Anki Drive, an AI-equipped remote control car racing game.
Its product line never really evolved beyond phone- and tablet-connected toys, however, even as it tried to become a full-fledged robotics business. Multiple consumer robotics companies have shut down in recent times as well, likely triggering investor skepticism.