Strength-training fitness device Activ5 arrives in Apple Store
Activbody's Activ5, a portable fitness device designed to aid in strength training, is now available directly from Apple.com and select Apple Stores.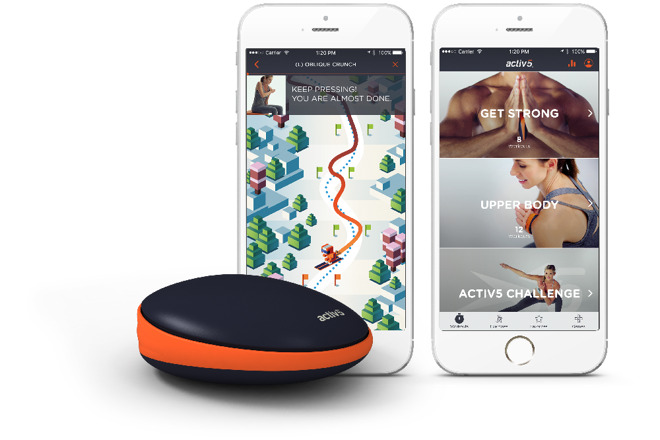 Activbody, Inc.'s flagship smart fitness device,
the Activ5,
is now available directly from Apple, either online or in select Apple stores.
The Activ5 is a small orange puck equipped with a sensor that measures more than 200lbs of muscle force. A user simply incorporates the puck into resistance training using their own body weight and strength. Activbody states that it increases strength by an average of 30% in just six weeks.
Activ5's companion app helps to coach users through using the device, as well as provides more than 100 seated and standing workouts. These workouts are often short, about five minutes in length, and can be performed anywhere. Activ5 is designed to be used by a wide range of users, regardless of age.
The Activ5 App also includes integrated games that can be controlled by using the device as a controller, effectively gamifying your workout.
Activ5 now features the adoption of HealthKit and an Apple Watch app. This allows users to get quick feedback on their wrist, such as heart rate and energy burned, while being able to view the data collected within Apple Health.
Activ5 is available
at Amazon for $139.90
, and is now available at Apple.com and in select Apple stores.